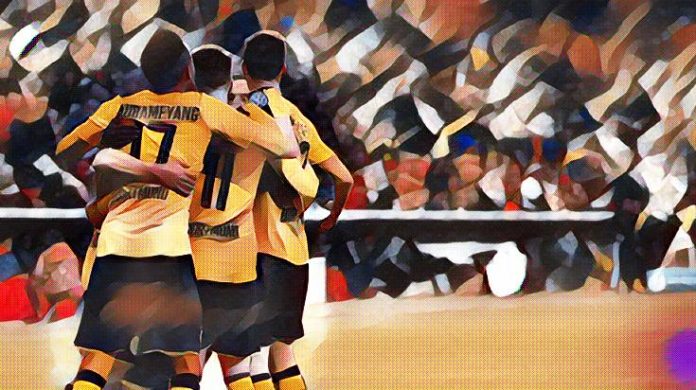 Folks, I warned you in the last piece that history might be on the cards. Well, was history made? And what is exactly is this history I speak of?
Read Part I, II, III, IV, V, VI, VII, VIII, IX and X here.
Very simply, Dortmund II have never won 3.Liga. An Englishman has never won 3.Liga. 3.Liga has never been won by a B-team. 3.Liga has never been won by a team that has gine unbeaten. And yes my friends, we had a chance of doing just that.
The run in was a straight shoot out between us, Kiel and Zwickau. We knew we couldn't get promoted, we didn't care about that. This was about history being made and glory being reached. Could my ragtag bunch of first team hopefuls, boys hoping of a stay of execution and wily older heads do the unthinkable?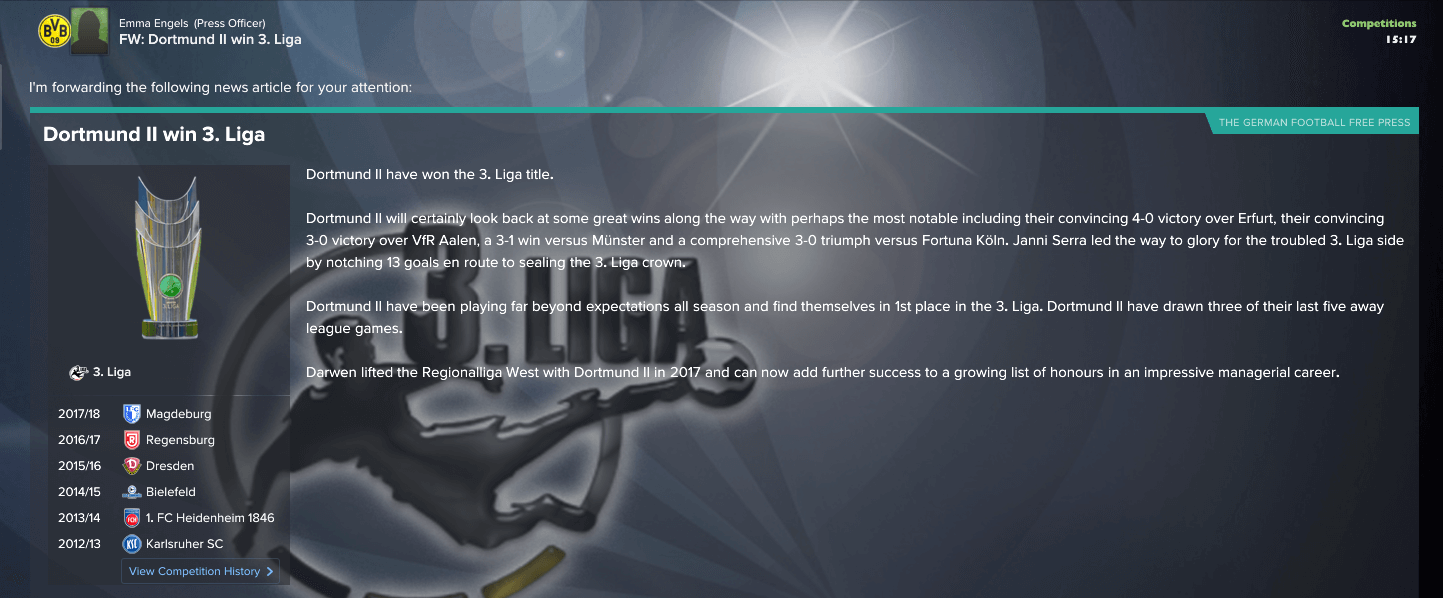 It would appear we bloody well could! Hell yeah and hell yeah again. We were actually brilliant.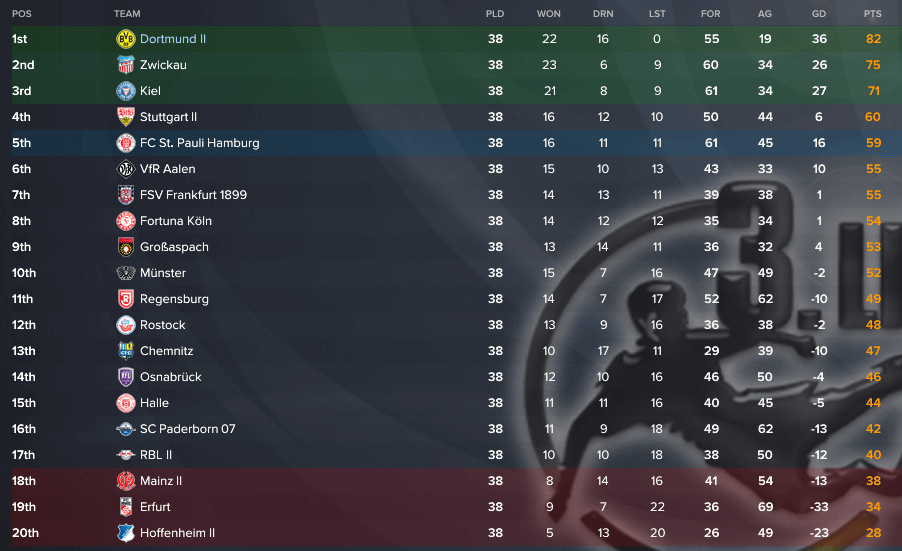 Just look at that thing of beauty. This goes down as my finest ever title I think. It was just so unexpected at the start of the season. But, I think I beat the system and managed to quickly assemble a squad that I knew could do something, but they still had to go and do it. But to win it unbeaten? Incredible. And, let's be honest, St Pauli, FSV, Munster and Rostock are hardly small clubs at this level. Mind you, neither are Kiel. We did well, very well.
Stand by for the usual self-praise fluff.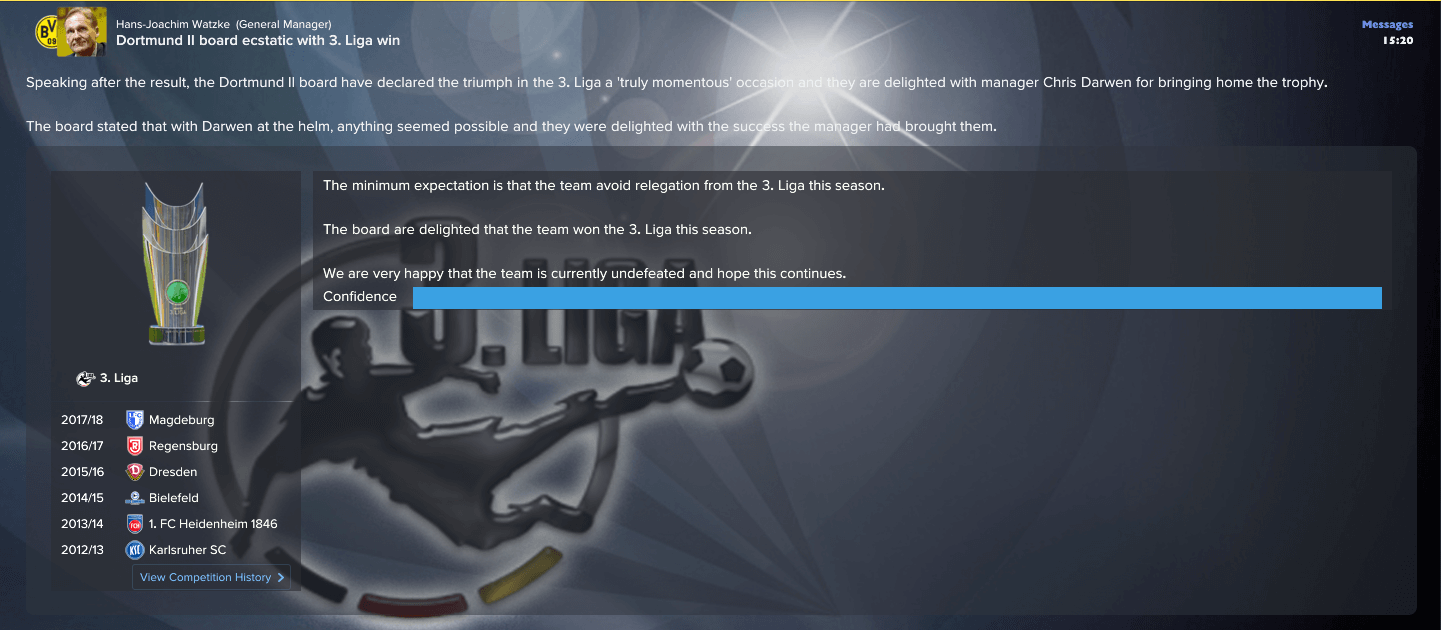 I'd like to think the board were happy!

A wise move, I am sure you'd all agree.
As you'd expect from a team that went unbeaten, we had some star performers.

The guy that did it for me was Zylla. Sure, he wasn't the top average rating, or goalscorer, but he was a lucky charm who seemed to come good when we really needed him. In that enganche role you need a player that can play a bit, and he was very much that man. He was my Peter Beardsley. Jani Serra obviously deserves a mention too, what with being a converted centre forward now tearing it up in central midfield. What a moment of inspiration that was. And, understandably, the back five need all the credit in the world. Bonmann readapted to being dropped from the first team squad, and Kilian and Lippert were solid as anything in the middle of the back four.
This was our team of the year…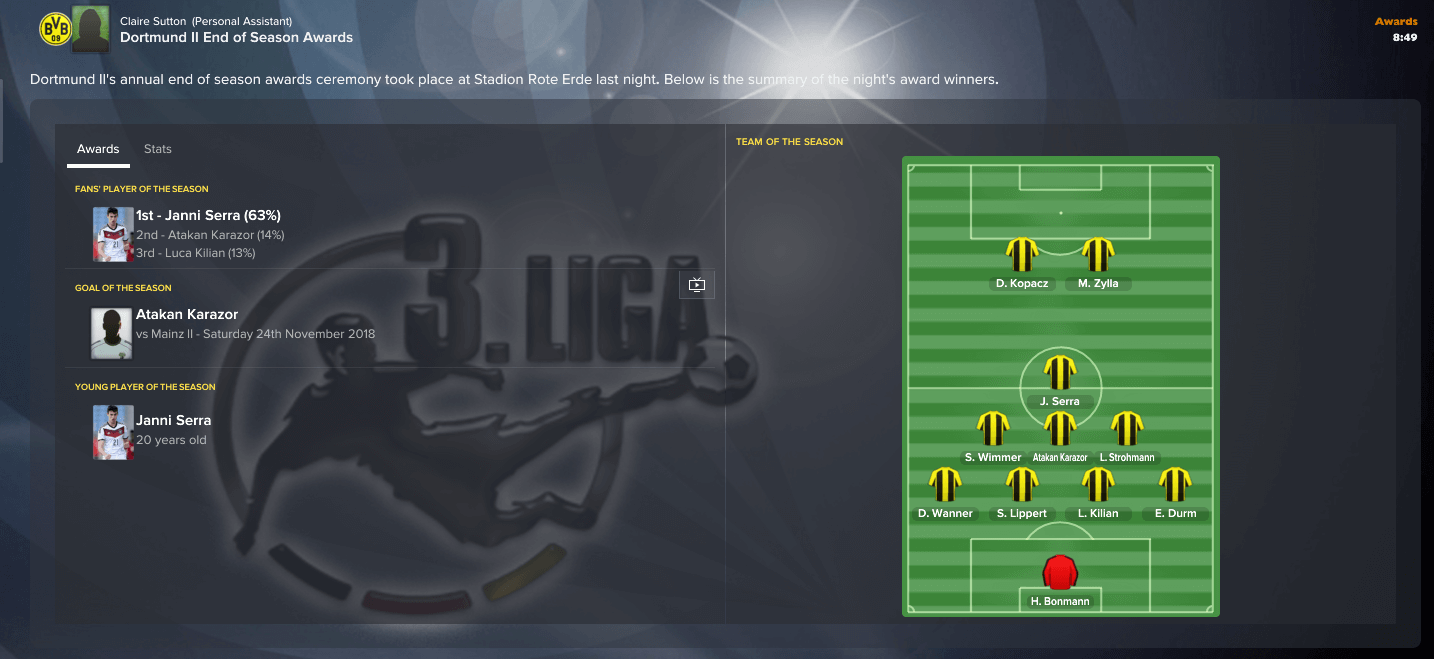 I think I'd go along with that, generally. Though I have never understood why the team of the year doesn't get selected with the players in the positions they've played all season. The DM3 are all over the place and Zylla and Kops are the wrong way round. Oh well.
We did alright in the 3.Liga team too…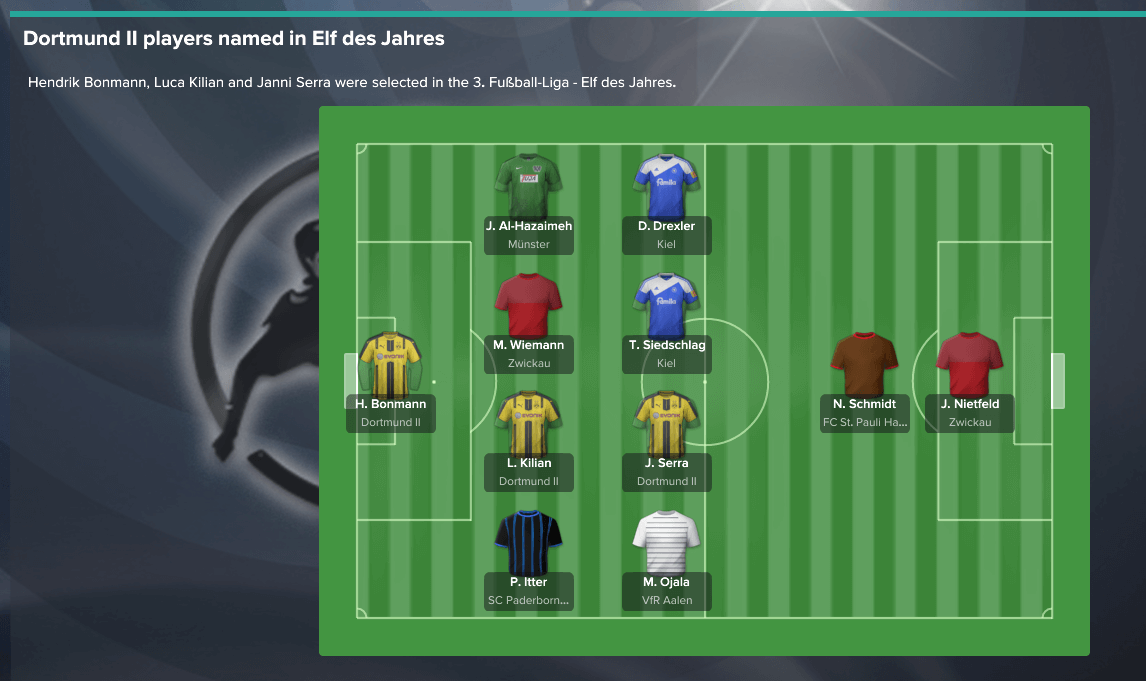 By rights, that entire side should be yellow and black but I have to agree with the logic of Bonmann, Kilian and Serra. What seasons they had.

Firstly, getting the pro license is a big step. My reputation is only a star less than Tommy T now. I was offered the Wolfsburg job mid-season, and they were at the time 10th in the BuLi. Obviously I didn't go near it, but good to know as Dortmund were 6th at the time. I reckon, if I can keep this up, there is a chance I will get Tommy T's job – though, to be fair to him, he has behaved himself this season which has helped.
Mind you, this league table won't help his position (and neither will losing 4-0 to Spurs in the Champions League knockout stages either).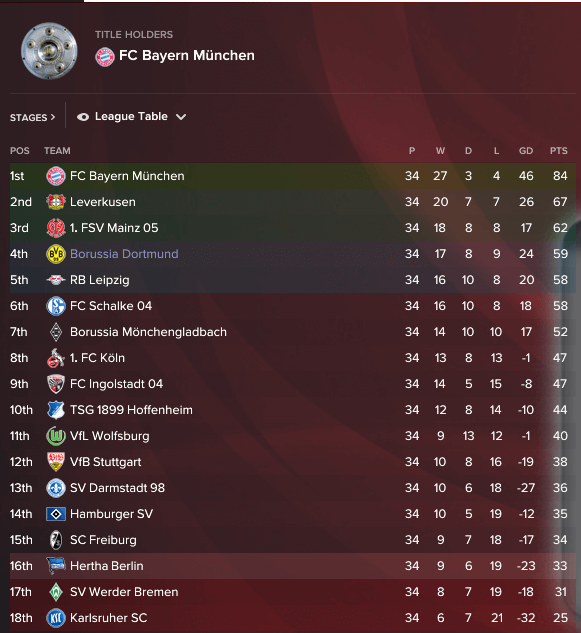 That's Europa League next season. That's not good enough.
This is a weird move, but hey.

I quite liked our old place.
Anyway, looking ahead to the next season as defending champions. All the boys below are out of contract and likely to be released. I am not planning to resign any of them at this stage.
Wimmer is the only one I would, but he will want too much cash. Durm, well he is either going to be released or sold I would imagine. Wanner and Dieckman, although loyal to me, have better younger players pushing for their places who will be available to me next season, as as Kosecik.
So there will be some turnover, as ever.
Also, we have all the lads coming back from their loan spells but, again, I would expect them to be loaned out once again or sold.
My only hope is that the likes of Bonmann, Serra, Kilien etc are still with me come the shutting of the transfer window.
Realistically, I cannot seeing us winning the league again next season. The reason I say that is that I cannot see two or three excellent players available to me to bring in to replace those that are going, and I reckon the academy kids will need another year before I can rely on them to be match winners. So, my aim for next season is top five and then push for the title again the season after that.
Hope you enjoyed this, I'm off to continue the celebrations BVB style.