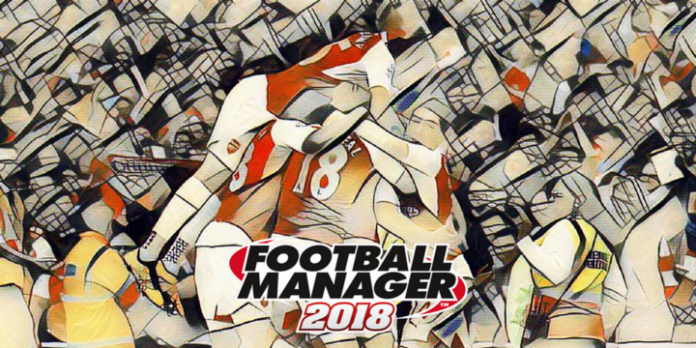 Josh's Arsenal are coming to the end of their first season. It's been a massive decline but trophies remain on the line. Catch up with the journey so far: Episode 1, Episode 2, Episode 3, Episode 4, Episode 5, Episode 6, Episode 7, Episode 8, Episode 9, Episode 10.
I'm not sure what's gone on in the Premier League recently, we've had some rotten performances and some rotten luck. Eight games without a win is disastrous though and the fact of the matter is our place in the top-four should have been guaranteed ages ago.
My priority though is the Europa League. RB Leipzig, who sit one point behind Bayern Munich in the Bundesliga title race, are our opponents in the semi-final and our next match is the first-leg away from home in Germany.
Nabil Fekir is injured and Laurent Koscielny is suspended, so we look to Jack Wilshere and Per Mertesacker to fill the gaps. Oh boy do they, as Mertesacker heads home just 64 seconds in. It doesn't last though, as Werner knocks in ten minutes later. In added time in the first-half, Iwobi puts us back in front.
We can't keep Timo Werner quiet though and he heads home again with 15 to play. However, we're handed a glorious opportunity when Welbeck is fouled inside the box. Unfortunately, it's wasted as Giroud misses the target. He makes up for it though, putting us ahead in injury time. And it gets better, as Ramsey puts us 4-2 up.
I'm not exactly sure why we don't have a game that weekend but it gives us extra time to prepare for the second-leg. Coquelin, Fekir and Koscielny all return, as we look to protect/build upon our 4-2 advantage from the first-leg.
It starts fantastically. After nine minutes, Coquelin marks his return with a goal but it doesn't change the circumstances for our visitors, who still need to score three. We're in the driving seat but with the way we've played recently, we could well drive ourselves into a fiery pit of death.
Injury issues are a problem as Fekir is forced off and Ramsey, his replacement, lasts just twenty minutes. Shortly before the hour mark, the game is done as Lacazette doubles our advantage on the night. Cazorla puts the icing on the cake and it's 7-2 on aggregate. Werner does pull one back but we won't concern ourselves with that.
Before the final, we have our two final Premier League matches against Southampton and Burnley. We require just three points to clinch the top-four. Against the Saints, Gabbiadini gives them the lead but Lacazette equalises – his 31st league goal of the campaign, another record for him. He strikes again in injury time but so does Gabbiadini. Sign, another winless game in the league.

Liverpool do us a favour though by beating Tottenham in their game in hand, meaning we've qualified for the Champions League. It's been far from the ideal end to the season but we got there in the end. Happy St. Totteringham's Day!
I'm in a bit of a muddle for the finale against Burnley, as one half of me wants to rest everyone and the other half wants to end this bloody annoying run of form. I decide to rest key players, so there's no Lacazette, Fekir, Xhaka, Iwobi or Coquelin. Elneny gives us an early lead at Turf Moor, which I'm delighted with.
Ashley Westwood soon takes the smile off my face with an equaliser but Giroud restores the lead from the penalty spot, before Zivkovic doubles the advantage before the break. Chris Wood keeps the drama going until the death when he nets in the dying minutes but we hold firm to end our torrid run.
In the post-season honours, Lacazette is named Football of the Year with 32 goals in 27 league matches, whilst he also wins Player's Player of the Year and the Golden Boot. Fekir is named as Player's Young Player of the Year, with both named in the Team of the Year alongside Laurent Koscielny.

It's not the individual awards we're after though. We want our hands on the Europa League. As such we name our strongest team, though the absence of Petr Cech through injury is a big blow. Thankfully, Timo Horn is an adequate replacement- or at least I hope so.
In an alternate universe, we beat Villarreal 6-0 but the game crashes. Nightmare. We go again though and Zivkovic gives us the lead after less than three minutes, with Lacazette then doubling our advantage minutes later. Shortly before the half hour mark, Zivkovic gets his second of the night.
In the second-half, Iwobi gets in on the act and Zivkovic scores from the penalty spot to secure his hat-trick. It's 5-0 and we hold out for a fantastic victory, my first piece of silverware as Arsenal boss and it makes up for the troubles we have endured in recent weeks.
You can get further thoughts and stats from me in the season review that follows, as I prepare for my second year in charge!