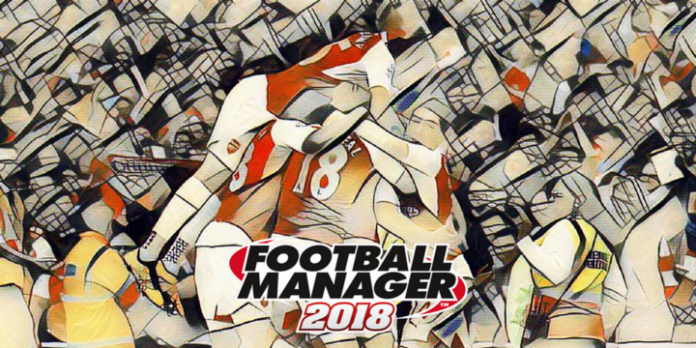 When I say nobody wants Alexis or Ozil, I'm not exaggerating. The rule states they cannot sign a new deal and I'd very much like to cash in. Unfortunately, everyone is ruining my fun – Chelsea particularly rubbing me up the wrong way by offering just £25m for the Chilean.
Then, Bayern Munich swoop. £39m for Ozil is a steal but I'll have to take it. Alexis, meanwhile, is only attracting Premier League interest and I don't want him to go to a rival. Anyway, let's work towards finding a replacement.
Ozil wise, Nabil Fekir, Dusan Tadic, Max Meyer and a few youngsters are being eyed, whilst potential Alexis replacements include Dries Mertens, Iker Muniain and Mikel Oyarzabal. Exciting right? Well, I bet my transfer window is a mess.
Ozil is gone then and tells me he'll never come back while I'm manager, which is nice, and Akpom looks set to leave on-loan. Amidst all this, we smash Cincinnati 5-1 and see off Chivas with a 2-0 win. In the final game of the tour, we hit five past Los Angeles FC.
Oh, something exciting has happened too.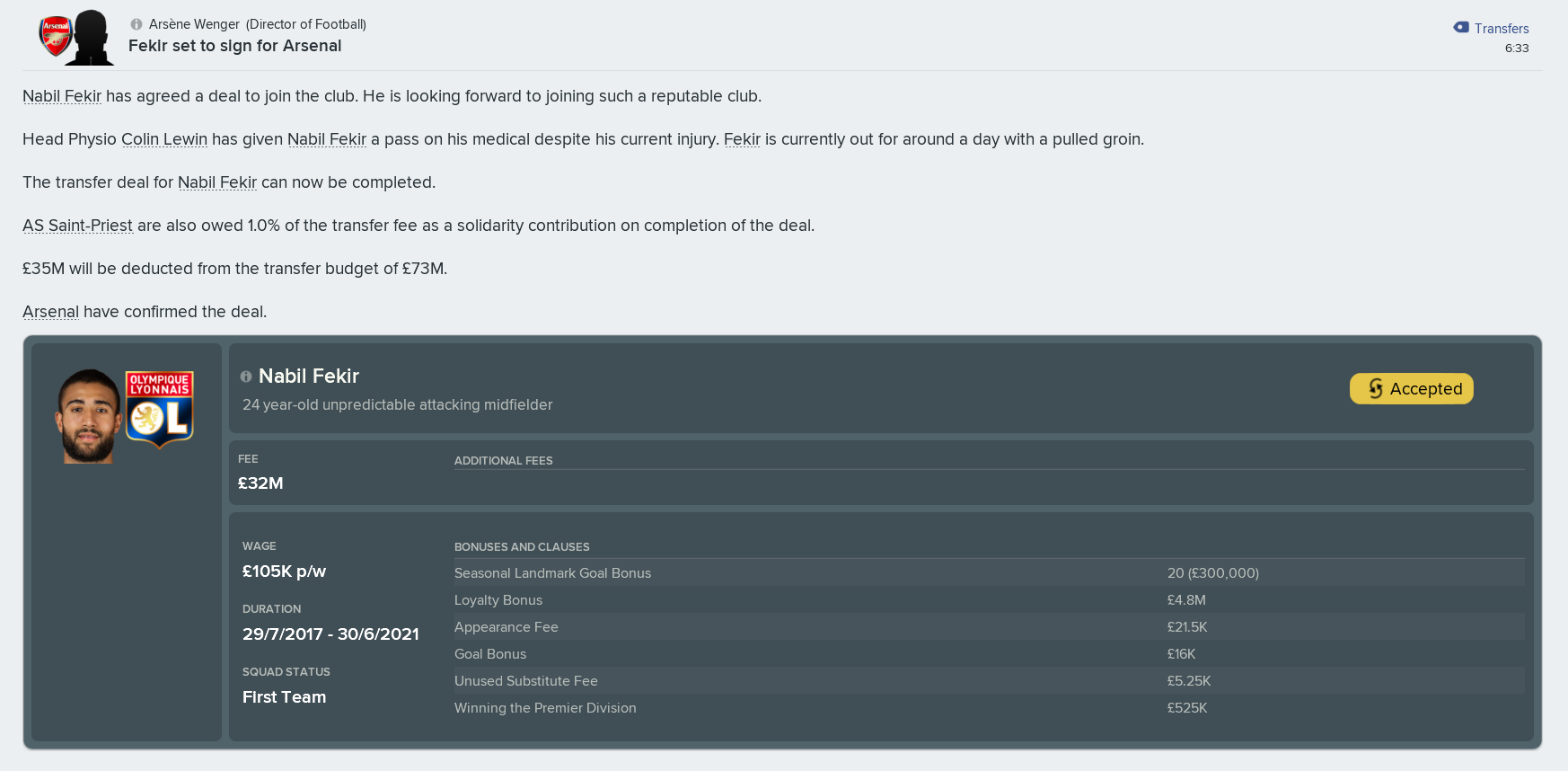 On top of that, I may have found a solution to our Alexis problem but more on that later. I will sell the Chilean to a Premier League rival if they offer £45m. So far, the highest offer is £40m from Chelsea.
Incidentally, Chelsea await in the Community Shield. Alexandre Lacazette and Olivier Giroud are both carrying knocks and probably won't play more than 45 minutes, whilst Jack Wilshere and Danny Welbeck, seemingly forever injured, take their usual place on the sidelines. Laurent Koscielny is also out.
Giroud will play the first half and the plan is to bring Lacazette on at half-time. Fekir slots in where Ozil would usually find himself, supported by Alexis on the left (I might as well use him for now) and Iwobi on the right. Xhaka and Ramsey slot in midfield, with Mertesacker in defence. It's as close to full strength as I can be.
It's goalless at half-time as I introduce Lacazette, with Timo Horn and Jose Gaya coming on for their debuts. In a match to forget, it goes all the way to penalties and Francis Coquelin misses the decisive one. Don't laugh, he had the best composure.
The board remind me of my expectations ahead of the Premier League opener with Liverpool but before we get into that match I have a lot of work to do. Three new scouts join the team and I sign Kuki from Malaga. He's just 19 but I expect a lot from him.
I'm also in negotiations for an Alexis replacement but it's proving to be difficult. Real Sociedad and Athletic Bilbao are both standing firm on Oyarzabal and Williams respectively, so I've turned my attention towards Atalanta's Alejandro Gomez and Benfica's Andrija Zivkovic.
A contract was agreed with Gomez prior to the Chelsea loss, so I'm not sure what's happening there, and Benfica have decided to stall on a response to my offer. It's not going to be an easy end to the transfer window but with £30m+ in the bank and potentially a further £40m more from selling Alexis, I should be fine.
For now, it's about fine tuning my tactics and trying to keep my squad fit. Giroud, Mertesacker, Wilshere and Welbeck are all carrying knocks, whilst Koscielny is suspended. I loaned Rob Holding to Swansea for the season too, which in hindsight was perhaps a bad call.