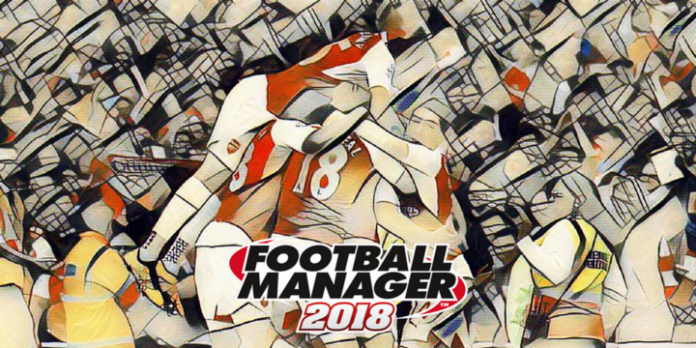 Arsenal are going strong under Josh and the signs are looking very good. Catch up on the journey so far: Episode 1, Episode 2, Episode 3, Episode 4, Episode 5, Episode 6, Episode 7, Episode 8.
The past few months have been bloody fantastic. From a very tight battle for a top-four finish, we've turned things on their head and now stand with a chance of winning the Premier League title. We're five points behind but the most frustrating thing is it could have been just two, had we beaten Watford.
Anyway, European football is back. Club Brugge are our opponents in the first knock-out round and I'm going with a strong team in our 4-2-3-1 formation. Fekir, in fine form, gives us the lead and Lacazette doubles our advantage before the break. A 2-0 win on the road will suit us perfectly.
It's the FA Cup next and we have League Two leaders Luton Town at home. Naturally, we rotate and it's a chance for Ajer, Guillamon, DaSilva and Giroud. Unfortunately, our start is disastrous and we're 2-0 down inside ten minutes. It gets worse. We fall 3-0 down but Giroud strikes, giving us some hope.
Minutes after the restart, Iwobi makes it 3-2. We then lose Ajer to injury and have to play a large chunk of the match with ten men. I'm tearing my hair out but Jonny nets his first goal for us. 3-0 down, now 3-3. It's a replay at Kenilworth Road then and another fixture for our busy schedule, which is far from ideal.

Should we win that, it's West Brom at home and we'd certainly have a strong chance of going all the way. We're taking it a game at a time though, with our attention now on the second-leg against Club Brugge. Lacazette, as ever, gives us the lead and Xhaka gets in on the act too. The Belgians get a consolation but Coquelin gets a rare goal. 5-1 on aggregate is ideal.
Our reward is Celtic, a tie I fancy us for, but that can wait. Before our cup replay with Luton, we travel to St. James' Park to face Newcastle. Lacazette nets his 30th of the season but we struggle to get a foothold, with Jonjo Shelvey smashing home an equaliser with 20 minutes to play. It's a 1-1 draw that, realistically, ends our chances of winning the title.
We dust ourselves down for a trip to Luton, where I play a stronger side than I did in the first leg. Youth intake has also just happened in Germany, so I'm waiting on more scout reports than you can possibly imagine. I'm expecting over 150 in my inbox over the coming weeks. Oh, and England's is in a few days. I'll have hours mulling over things.
Against Luton Welbeck, on his return from injury, fires a brace but they get one back before the break. Low and behold, they strike again after the interval but Xhaka restores our lead with eight remaining before Giroud puts the game beyond doubt. We made a meal of it but we're through to the next round.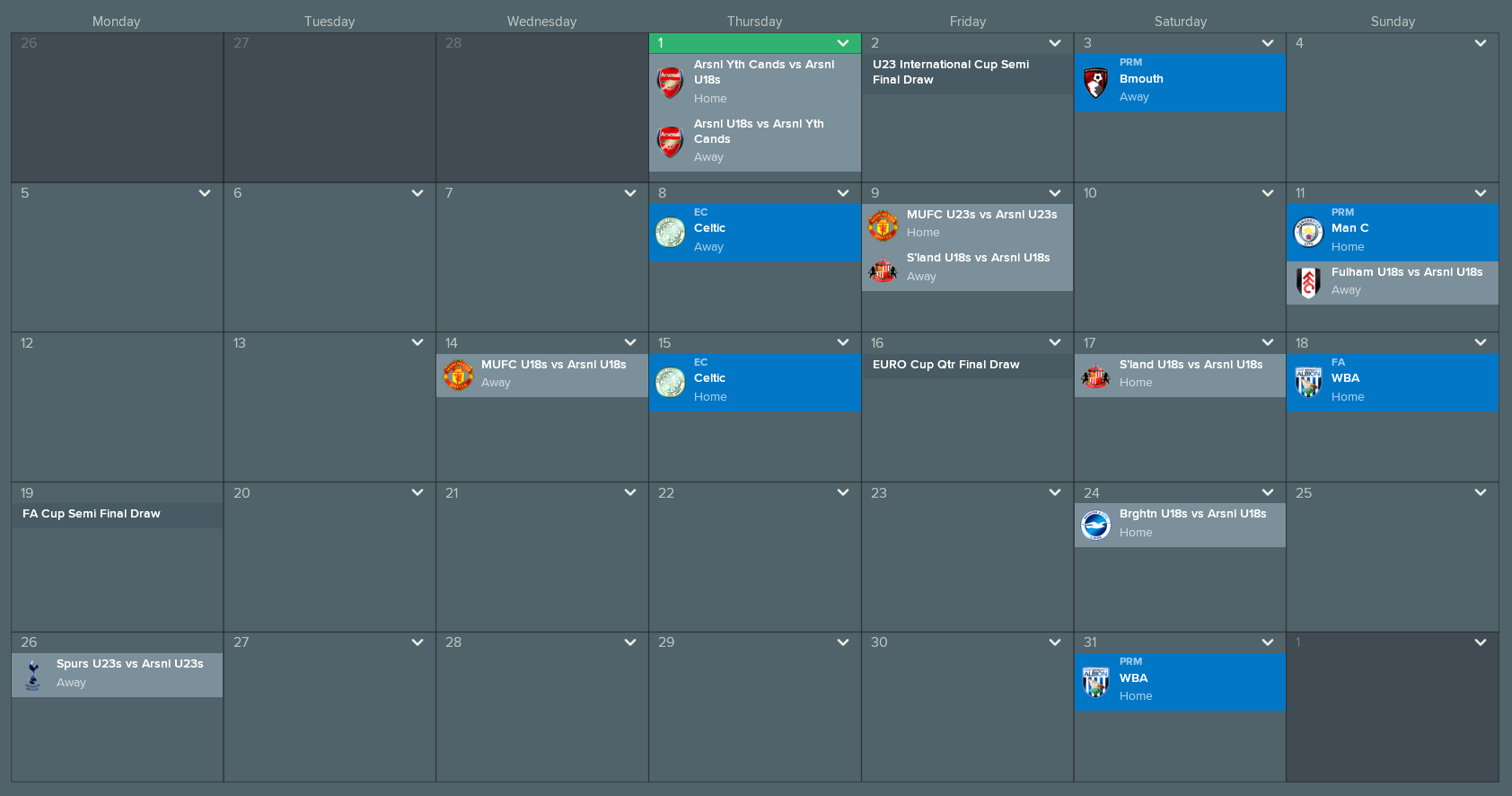 March is bursting with crucial cup games but we begin with a clash in the Premier League against Bournemouth, who were recently defeated by Huddersfield Town in the final of the Carabao Cup. Lacazette misses out with a knock and we fall behind to a Callum Wilson goal. Thankfully Iwobi equalises but Wilson isn't done, netting another as we lose 2-1 to a side that's certainly established themselves as our bogey team.
Premier League certainly out of reach, our focus is on the cups. As such, we field a strong against Celtic despite playing fourth-placed Manchester City at the weekend. It's a disaster though as we find ourselves 3-0 behind, with even Scott bloody Brown scoring. Thankfully, Giroud gives us a lifeline but I'm understandably furious.
We've two huge games ahead so the tie with City is a bit of a distraction, though I'd relish a morale-boosting win. It's all going so well, with Lacazette scoring a brace, but we throw away our advantage and draw 2-2. At this rate, I couldn't even buy a win.
The fact our form is so poor ahead of a game where we trail 3-1 is a massive concern for me. We hit the post three minutes in and Fekir finds the back of the net shortly after. Lacazette puts us ahead on aggregate before the break but disaster strikes following the interval, as Dembele puts Celtic 4-3 up.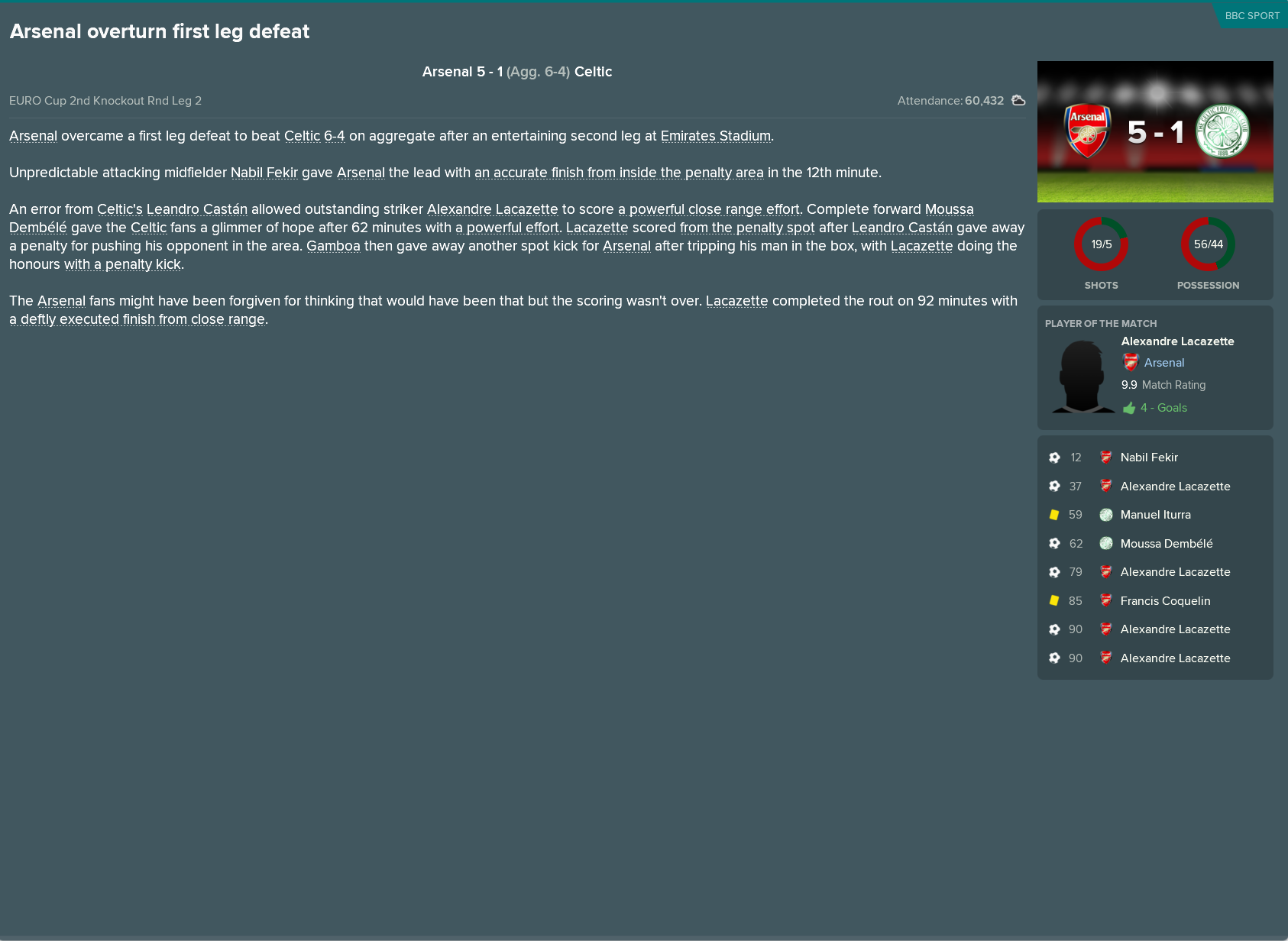 We need a goal and I modify to an unorthodox 4-2-1-3 formation, where we swiftly win a penalty. Lacazette dispatches, there was never any doubt. 20 seconds before the end, another penalty. Lacazette scores to secure a hat-trick and then gets his fourth in injury time. 5-1, 6-4 on aggregate. A classic.
As you can imagine, my heart rate is off the scale. 5-1 looks dominating but we were heading out with eleven minutes to go. I don't even want to imagine where we'd be without Lacazette. I wonder if my girlfriend will let me name our first child after him?
In the quarter-finals, we draw Lazio. They're currently ninth in Serie A so I fancy our chances, though we'll certainly need to improve on our form after what has been a difficult month.