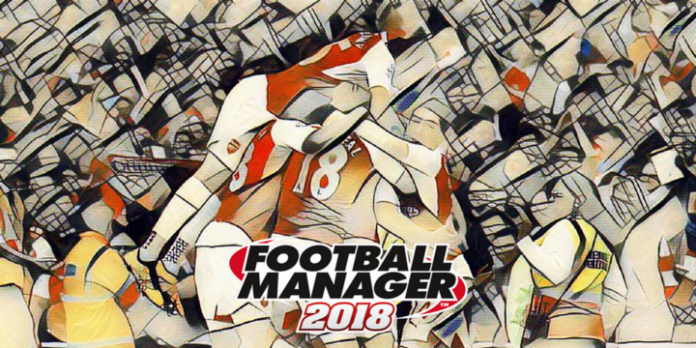 Josh asked you to vote on his first Football Manager save, you chose Arsenal. Alexis Sanchez and Mesut Ozil cannot re-sign, the transfer record cannot be broken until 2020. Here, his journey begins.
I should have known better. Humanity can't be trusted with a vote. Brexit, Donald Trump, Boaty McBoatface. Whatever happens, people screw up. So, putting my first Football Manager 18 save up for debate was always going to be interesting.
Many wonderful options were suggested; Schalke, Athletic Bilbao, Marseille. Instead, I get Arsenal. A side so good I can't fail, surely? Well, dear readers, I'll try my hardest not to but imagine the pitchforks will be out when Ozil and Alexis leave.
Yes, that's right. My two shining lights must go and I cannot break the transfer record for three years (because Arsenal are tight with money). The fans are going to hate me the moment I arrive. I'll be like David Moyes at West Ham.
Still, there are some comforts. Alexandre Lacazette will suit me nicely and there's an impressive quota of youngsters. I'm going to start with 4-2-3-1 and see how that takes me, youngsters will get their chance. That's the plan anyway. We'll see how things are progressing in a few weeks.
First things first, Ozil and Alexis go onto the transfer list. Yes, I could use them this season but think of all that money I can't blow on one major signing and can instead use to heavily invest in some gems. See, I can be like Arsene Wenger after all.
In terms of philosophies, the board, who I'm sure will have a love/hate relationship with me, want me to play possession and attacking football, as well as developing youngsters. Arsene Wenger has stayed on as Director of Football and I plan to blame him for any transfer that falls through.
Recommendations for transfers from my scouts are varied to say the least. Dusan Tadic, Pierre-Emile Hojbjerg and Wilfred Ndidi are interesting options but I can't quite believe they've also suggested Andre Ayew, Marouane Fellaini and Nacer Chadli. Yeah, we'll leave those ones guys.
Target wise, Champions League football is the aim and they also want me to reach the finals in both the FA Cup and the Europa League. I have £80m to play with, plus whatever I get from my inevitable culling of the squad (someone take Mathieu Debuchy, I beg you).
Jeff Reine-Adelaide looks to be off on-loan to Aberdeen and I reject a frankly insulting £24m bid for Alexis from Chelsea. Meanwhile, I'm informed that the squad aren't convinced by my lack of management experience and there's some dissent in the squad. Uh-oh, it's starting already.
Monaco offer £5.75m for Debuchy, as do Bournemouth, and I swiftly accept them both (he joins the former). Joe Willock and Eddie Nketiah both sign new deals, as they're two youngsters I'm keen to keep hold of. Amidst all that, my players think I should sign Lukasz Fabianski. Sigh, it's going to be a long season.
Instead, I match Timo Horn's £15.5m release-clause. The aim is to bring him in and sell David Ospina, who's received offers from five clubs. The deal for Horn goes ahead, as do some outgoing loans, and I'm fairly happy with the work I've done so far.
My targets, as it stands, are Paris Saint-Germain's Julian Draxler, who I hope I can swap Alexis for, and Valencia full-back Jose Gaya. I'm also aiming to rejuvenate my coaching team and scouts, preparing for the (hopefully) successful years ahead.
Gaya and free agent Chuma arrive in a busy few days, whilst I also start working on shaking up my backroom staff- but the board are being strict on their limits. Meanwhile, Ospina is shipped off to Shakhtar.
My first match ends in a 3-0 win over Standard Liege and Justin Kluivert becomes my fourth signing, though he'll remain on-loan with Ajax for the forthcoming season. Draxler, as it stands, is a no-go so I need to find alternatives to replace Alexis and Ozil.
Anderlecht are then seen off 2-0 but Lacazette is injured for a few weeks, meaning there's a striking spot to fight for as we jet off to the United States for our pre-season training camp.