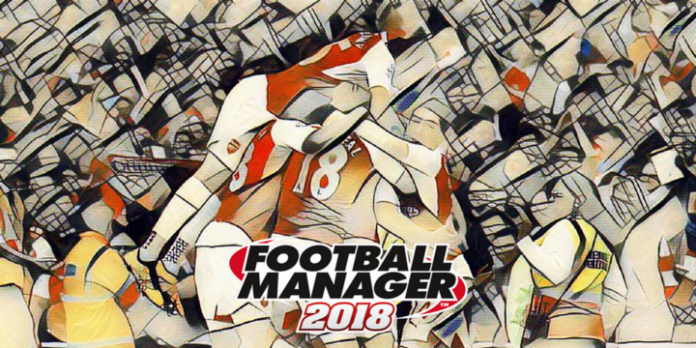 Josh's Arsenal side are starting to find their rhythm but there's still plenty to do. Catch up on the journey so far: Episode 1, Episode 2, Episode 3, Episode 4, Episode 5, Episode 6.
The turnaround last time out was superb. After our blip, I'm pleased with our improvements and the 4-2 win over Chelsea at Stamford Bridge was the icing on the cake. We're now seven off the top, three from second and have a four-point buffer over fifth-placed Manchester City. Once you've read today's piece go and play casino games at Unibet because it is a lot of fun (but if the fun stops and all that).
We welcome Burnley to the Emirates Stadium next and Lacazette does what he does best after 11 minutes but there's still room for improvements, as it remains 1-0 at the break. You can feel it coming though. 12 shots on target, no second goal. A Jonathan Walters equaliser. Welbeck restores our lead but Sam Vokes equalises immediately. Two points dropped.
Manchester City are up next in the most annoying cup ever, the Carabao in case you were wondering, and I use the young guns yet again. They're vulnerable to 4-4-2 so we revert to that tactic, with Fortune and Petagna leading the line and both scoring in the first-half. The Citizens fight back to take it all the way to penalties, where we win.
In all honesty, I'm annoyed because it's two more games on our schedule. My focus is instead on two crucial Premier League matches, against sixth-placed Southampton and fifth-placed Liverpool, and I've moved early to bolster my wing-back options on the right.
We draw Bournemouth in the cup and Kolasinac requests to join PSG, I tell him he can if we fail to qualify for the Champions League. Southampton is my focus though and we're back to playing a 4-2-3-1. Lacazette continues his fine run with the opening goal and Ramsey, off the bench, doubles our lead after the break.
Liverpool struggle against a 4-4-2 so we switch to that for our trip to Anfield on Boxing Day, with the big change being the return of Bellerin. We lose Iwobi to injury after 12 minutes and Ramsey five minutes later. We hold firm though, with Welbeck opening the scoring with six minutes of the half remaining.
Four minutes after the restart, Zivkovic doubles our advantage and he gets his second later in the half. Lacazette then adds his name to the scoresheet and our 4-0 win, accompanied by Manchester United's drubbing of Chelsea, means we're two points off second spot.
As is customary with the festive season, there's no room to breathe. Our last game of the year is at home to Stoke City and I get some great news ahead of kick-off, in the form of a two-year contract extension.

I'm keen to celebrate against Stoke so I'm delighted when Koscielny gives us the lead after just 72 seconds. It takes us another hour to extend our lead though but I can breath when Fekir fires home, with the Frenchman later adding his second of the game. 3-0, three points, job done.
We travel to Wales on New Year's Day to play Swansea and it's a clean sweep of awards ahead of the match. After winning six of our seven in December, I'm Manager of the Month and Alexandre Lacazette gets the player award after seven goals in seven games. Zivkovic rounds it off with Young Player of the Month.
There are no changes to the line-up but Jonny is on the bench, after completing his move from Celta Vigo. We're coasting through, with Welbeck celebrating his new deal a brace and Lacazette netting a first-half hat-trick. 5-0 at half-time, Bony scores a consolation after the break but Ramsey and Wilshere add their names to the scoresheet and it finishes 7-1.
Remarkably, it's the second time we've scored seven this season, having beaten Liverpool 7-2 on the opening day, so it's no surprise to see us sitting top of the league's top-scorers with 53. Lacazette, incidentally, leads the way with 15 goals- ten of which have come since the start of December.

With Chelsea, Bournemouth, Manchester City and Tottenham all dropping points, it's a fantastic weekend. We're up to second, ahead of the Blues on goal difference, and boast an eight point lead over fifth placed Spurs. All is well in the Premier League and we turn our attention to the cups.
The third-round of the FA Cup sees us tackle Liverpool yet again and Bournemouth await in the Carabao Cup semi-finals. Against the Reds, we utilise the 4-4-2 formation that saw us beat them 4-0 in the league a few weeks ago. This time it's more difficult, as Lacazette misses a first-half penalty.
Seconds into the second half he makes up for it by tucking home from close range and Per Mertesacker doubles our advantage after 72 minutes, with Lacazette then netting his second. A 3-0 win means we've scored 14 goals in three matches against Klopp's side and our spectacular run continues.