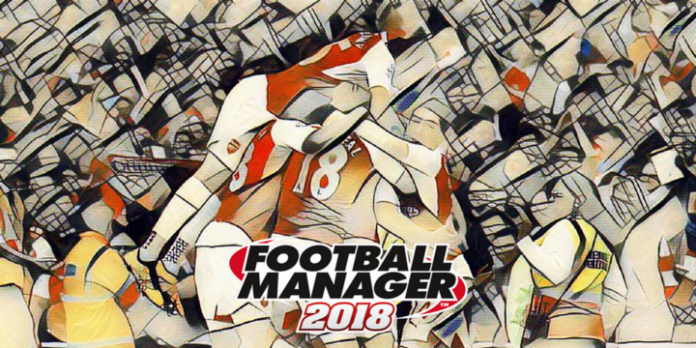 Catch up on the previous episodes here; Episode 1, Episode 2.
I honestly thought selling Alexis Sanchez would be easy. Mesut Ozil is gone, off to Bayern, but the Chilean still remains in my squad. Things are in the works for a replacement and I'd very much like to spend the funds from an Alexis sale on further signings.
Check out the latest Fantasy Football Tips here.
Instead, he's gearing up to face Liverpool on the opening day of the Premier League season. Without a replacement just yet, I have little choice. Fekir is in the middle, Iwobi is on the right and Alexandre Lacazette leads the line.
Xhaka and Ramsey sit in midfield, in front of a back four that includes Per Mertesacker carrying a knock. Koscielny, suspended and injured, is unavailable and I toy with the idea of using Nacho Monreal but decide against it. On the face of it, this is as good a team as I could have asked for.
I tell the players I expect a performance, I explain to the press why Giroud, who was always going to be my second-choice striker, doesn't start. I see Philippe Coutinho score TWO in the opening three minutes.
It's at this point I remember something. Just like leaving the house and wondering if you've left the oven on, a thought crosses my mind- I don't remember making any opposition instructions. It's an amateur mistake but Lacazette is a good egg and fires us back into the match, before slotting through Iwobi for the equaliser.
Andrew Robertson gets sent off before the break and we start to dominate. Five minutes after the break, Alexis decides to show up and crosses for Lacazette to head home. Five minutes after that, Iwobi harnesses the soul of his uncle Jay-Jay Okocha, skips down the right and taps across for Lacazette to seal his hat-trick.
From there we're in easy street. Alexis smashes home a fifth and Iwobi turns provider again for Fekir to score on his debut. Fekir then snatches an assist, with Monreal heading home from a corner, and we're 7-2 up. Jurgen Klopp's tears are delicious.
The bad news is Lacazette pulled his hamstring and is out for two weeks. Off the field, I continue to try and sell Alexis, with a deal for Alejandro Gomez ready to be done, and start my search for an affiliate club as I aim to send a few youngsters out.
I offer a contract to Benfica's Andrija Zivkovic, who's my preferred Alexis replacement, but face competition from Paris Saint-Germain and Bayern Munich. I have some other deals in the works too so Alexis really, really needs to go. Chelsea offer £40m and I, against my better judgement, accept.
Obviously I have a plan and the signing of 22-year-old striker Andrea Petagna is one of three I hope to conclude before the transfer deadline. Anyway, on to Stoke and I make two changes, both due to injury, with Giroud and Jose Gaya in for Lacazette and Kolasinac.
Arsenal, like anyone else with a brain, have never really enjoyed a trip to Stoke and we don't play well in the first-half, entering the break goalless. Scoring seven one week and struggling the next is very Arsenal-like, so hats off to the match engine for a very realistic and drab 0-0 draw.

That's done then and I can hear the angry mob at the door. I shut the windows and turn off the internet, I do not want any ArsenalFanTV videos appearing. I'm sorry, okay? It's the rules. Yes, yes, I know. No, please don't hurt me.
I try to sign Pedro Henrique to bolster my defence but his work permit application is rejected, as Zivkovic's. We draw Watford in the Carabao Cup and our Europa League draw seems like a stag tour, as we'll face Swiss side Young Boys, Cypriot minnows APOEL and Czech Republic's Zlin.
Atalanta pull the plug on the deal for Gomez, who I'm unsure of, but my appeal for Zivkovic pays off and he's signed. He can't play against Swansea though so Iwobi is on the left with Walcott on the right, whilst Lacazette returns but won't play more than an hour.
In fact, he's hauled off at half-time. Giroud takes his place and I hope for improvements against the league leaders (don't laugh). On the bright side Swansea don't get a look in but we have just three shots on target from thirteen and draw 0-0 for the second week in a row.
In truth it's not all bad, we're unbeaten and we're still finding our feet. Clearly though, there's work to be done and my priority before the deadline is to sign a central defender to provide cover. Worse case scenario will see my recall Rob Holding from Swansea.
Thankfully, I negotiate a deal for Celtic's 19-year-old Kristoffer Ojer. He's good enough to be back up and presents a player who can improve a lot in the future, so that ticks off two huge boxes for me.
Overall, I'm pleased with what has been a difficult August. The losses of Alexis and Mesut Ozil were always going to hit us hard but I believe we have adequate replacements on board. The fans may take more convincing though.