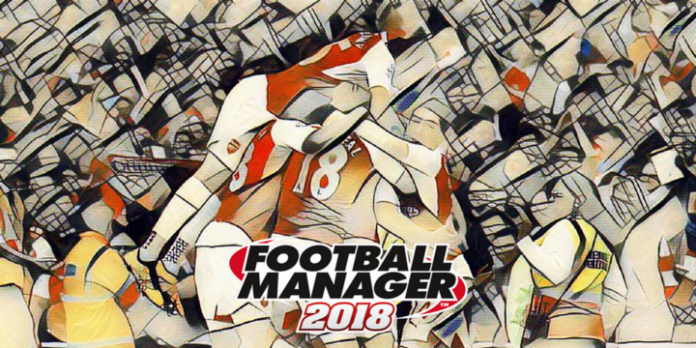 Josh has got his Arsenal side back into the swing of things but will there be an annual Gunners collapse? Catch up with the journey so far: Episode 1, Episode 2, Episode 3, Episode 4, Episode 5, Episode 6, Episode 7.
After a spectacular December and a superb start to the New Year, we're flying high. Liverpool were put to the sword in the FA Cup, setting up a forth round tie with Fulham, and Bournemouth are up next in the semi-finals of the Carabao Cup.
We're Reiss Nelson-less for this tie, as I've approved a loan for him to join Middlesbrough until the end of the season. Six minutes in Petagna opens the scoring but Marc Pugh soon equalises. With 15 minutes to go, Ryan Fraser scores and we trail. We lose 2-1 but it's the Carabao Cup, which I didn't want to be in anyway, so it's not the end of the world.
The Premier League is where it matters and Huddersfield Town are up next. Five minutes in Koscielny heads home and Zivkovic smashes in a screamer shortly after. Lacazette then chips in before the break and the points are in the bag. In the days that follow, Monreal leaves for China in a deal worth £13.5m. As such, Holding is recalled from loan with Swansea. We also sign a promising youngster for a bargain £1.7m.
Everton, sat ninth, are next and ahead of kick-off I'm informed Liverpool have sacked Klopp. I can't help but feel three drubbings by my hand have played a part. Anyway, time to make tears stream down the faces of the other half of Merseyside. That's the plan at least but at the break it's goalless and we seem to have forgotten where the goal is.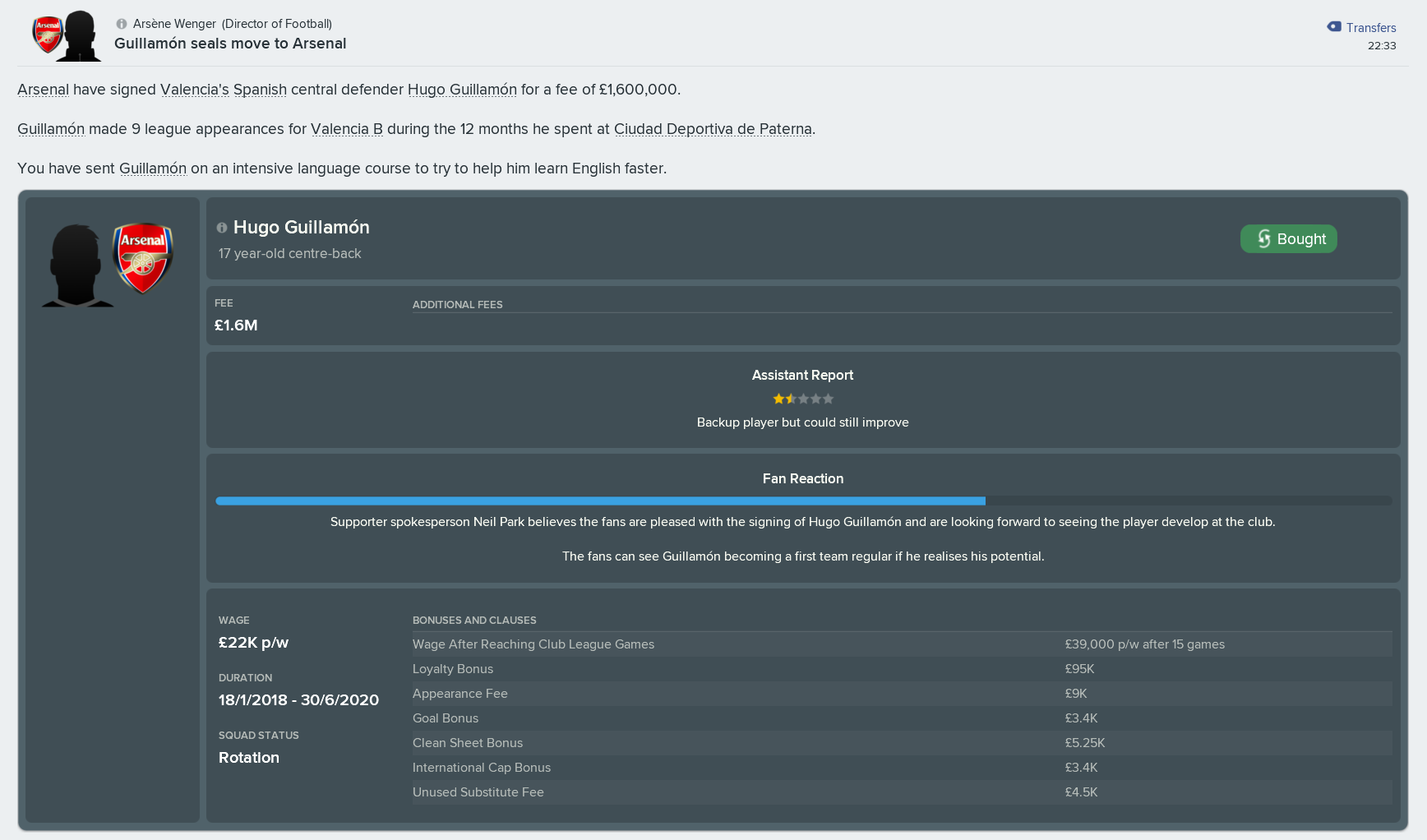 In an attempt to get things moving Wilshere and Iwobi are introduced early in the second-half and both are involved in the build up when Lacazette gives us the lead. We continue to flounder in front of goal but Lacazette, who will now be known as the messiah, strikes again in injury time- his 20th of the season.
The second-leg of the Carabao Cup semi-final, which I don't think I could care less about, sees us tackle Bournemouth yet again. We draw 0-0, which is strange for us, and lose 2-1 on aggregate. Thank God, I really can't be arsed with this shambolic Mickey Mouse cup.
The FA Cup, meanwhile, is a tournament I can get behind. Fulham come to the Emirates Stadium and we utilise our 4-4-2 set-up. Lacazette continues his quest to score against every side he can to give us the lead with a brace. Not to be outdone, Welbeck nets a hat-trick before the interval. But Lacazette strikes again. That's how it finishes, as we take our foot off the gas.
Unfortunately, Welbeck fractures his arm so is unavailable for six weeks. The fifth round draw hands us a treat. Luton Town, my hometown club, at the Emirates. I cannot wait but we have some key Premier League clashes before then, as we seek to continue our wonderful run.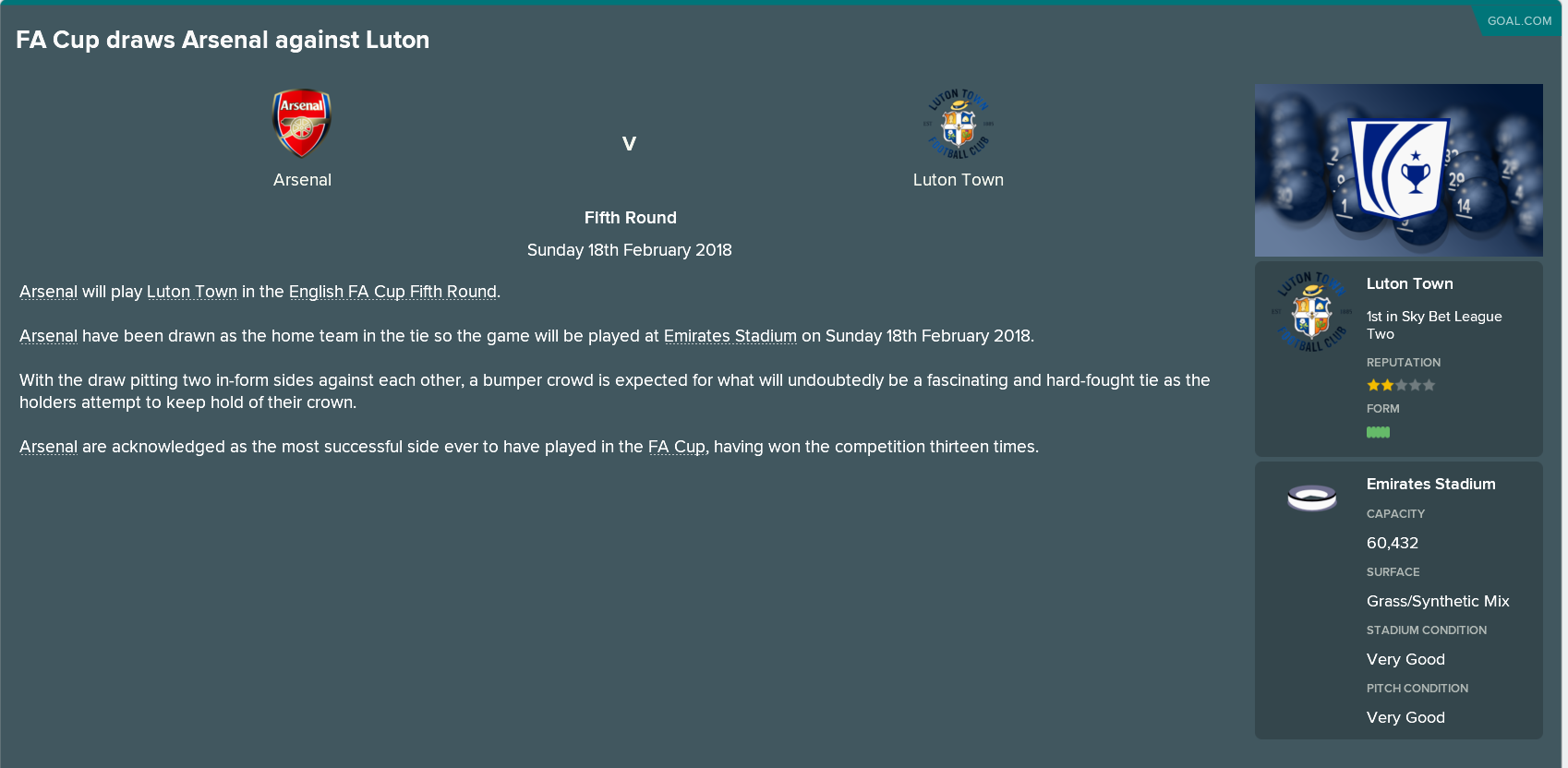 Welbeck-less, we welcome West Ham to North London and seek redemption after defeat to them earlier this season. After a poor first-half, where the only moment of note is Sead Kolasinac leaving the field injured, we fall behind to an Andy Carroll goal. Thankfully, Lacazette soon equalises and then wins us the game 12 minutes from time.
Just like in December, myself, Lacazette and Zivkovic enjoy a clean sweep of the monthly awards. Bottom of the table Crystal Palace are up next and Lacazette wastes no time to get his name on the scoresheet. He adds a second before the break and we finish as 2-0 victors.
Against Watford, our game in hand, Troy Deeney gives the Hornets a shock lead and we fail to turn it around. It's incredibly frustrating, as we miss the chance to pull five points behind leaders Manchester United. Next up; the North London derby, against a Spurs side struggling.
Tottenham, sat fifth, are a whopping 13 points behind us ahead of kick-off and I'd love nothing more to extend that margin to 16. Five minutes in, Fekir smashes home and he grabs his second ten before the break. The tie isn't over though, as Harry Kane scores shortly after the break.
Thankfully, we hold on. 16 points clear of Spurs in fifth with ten games to go, I can taste St. Totteringham's Day. Manchester City also win the derby, so we're five points off the top.