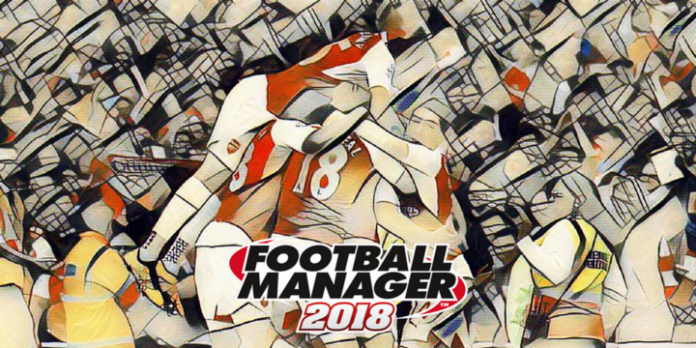 Josh's Arsenal side are slowly improving but there is cracks between the lines. Catch up with the journey so far: Episode 1, Episode 2, Episode 3, Episode 4, Episode 5.
It wouldn't be fair to say I'm unhappy with my side but the defeat to Bournemouth was incredibly frustrating. Clearly, we're not quite at the level I want to be at but we are at least improving- and the changes I've made behind the scenes put us in a good position for the future.
I'm quite meticulous with things and as such my scouting is very much hands-on. I have twenty on board and I'm wondering what the maximum I can have is. I want bargains, I want young wonder-kids, I want them now- though my budget isn't much after the spree I went on in the summer.
After the November break, we face a crucial run of fixtures starting with Manchester City away from home. They're seventh, just two points behind us. Horn comes in for the injured Cech, Monreal starts with Kolasinac suspended and Lacazette isn't ready to return just yet.
Goalless at the break, I take off Zivkovic, replacing him with Walcott, as he hasn't played great and has only just returned from injury. Sterling gives City the lead ten minutes into the second-half but Walcott soon equalises. He scores again but David Silva restores parity and it finishes 2-2.
Having done some reading and tweaking, I now have two alternative tactics. A 4-4-2 and a 5-2-3 give us some variety, which I'm keen to use, and I test it one of the formations out in the game against APOEL – as my spot in the next round is already secured. It's not full strength though, as we face United this weekend.
Welbeck opens the scoring after half an hour and Petagna doubles the advantage five minutes later. In the second-half, Fekir nets off the bench and my second tactic passes it's first test- albeit not the most difficult of ones.
Jose Mourinho's Manchester United, seven points ahead of us, are up next and they've lost just once this season. We switch back to our more familiar formation but I'll utilise a counter-attacking mentality, as I feel we'll be picked apart if we try to control things. Wilshere plays deeper, alongside Coquelin, with Fekir behind Walcott up top.
I don't expect anything from the game in all honesty but it's goalless at the break. Fekir moves out wide, Wilshere pushes forward and Ramsey replaces Welbeck for the second-half. Minutes after the break though, we fall behind to a Lukaku goal. It then all falls downhill, as we lose Bellerin and Walcott to injury.

We're unlucky but the form table does not lie. Three games without a win, two defeats in that spell. Back-to-back games against Brighton and West Brom give us a chance to rekindle some form, so I hope there is no further slips. With Brighton adopting a defensive approach, it's an ideal opportunity to switch to 4-4-2 again.
Lacazette returns to partner Welbeck in attack, with Xhaka and Elneny in midfield. Monreal plays centrally, with Mustafi needing a rest, and Chambers replaces Bellerin on the right. It takes just five minutes for us to open the scoring, with Welbeck netting. Minutes into the second-half, he scores again.
He then turns provider for Ramsey to make it three and the Welbeck show continues as he nets a hat-trick. It's 4-0 but, crucially, it's three points. Now on towards our next test against West Brom, who sit 19th and have recently sacked Tony Pulis (sounds familiar doesn't it).
We stick with 4-4-2, as West Brom have struggled against it and Welbeck continues his stunning run by opening the scoring after half an hour. It takes a while for us to seal the win but Giroud strikes in the dying moments, handing us three valuable points- but it's still not enough to overtake Bournemouth in 4th.

December is a busy month and we start with Young Boys, our final Europa League match. We rotate heavily and Nelson gives us a lead but we're pegged back, with Gaya being sent off before the break. A second-half spot kick from Elneny is missed and the hosts take the lead. Mertesacker soon equalises but we again fall behind, though Petagna equalises at the death. I think we've salvaged a draw, until Monreal puts the ball into his own net. Horrendous.
Leicester are next are the big guns return, including Lacazette and Wilshere, but Bellerin remains sidelined. Chambers isn't quite up to scratch so it's definitely an area to improve on in January. A brace from Lacazette and an effort from Coquelin leave us coasting 3-0 at the break, which it remains for the remainder of the match.
We're up to third and Chelsea are next, it's a crucial game as we could push ourselves back into the title race. We're currently six points behind the Blues, seven behind Manchester United, and just two points ahead of seventh. Clearly, there's no room for a slip up.
Welbeck and Lacazette are both in form so they start, with the former on the left. It is, of course, the return of Alexis Sanchez and we miss a golden opportunity to take the lead as Courtois saves a Lacazette penalty. It doesn't matter though, as Ramsey tucks home minutes later.
Eight minutes later, Lacazette robs Courtois and it's 2-0. When Ramsey finds the net again minutes into the second-half, I'm dancing on the tables. It isn't over though, with Batshuayi pulling one back, though Lacazette nets again. Alexis inevitably scores but we take the three points with a 4-2 win. We're back in business.