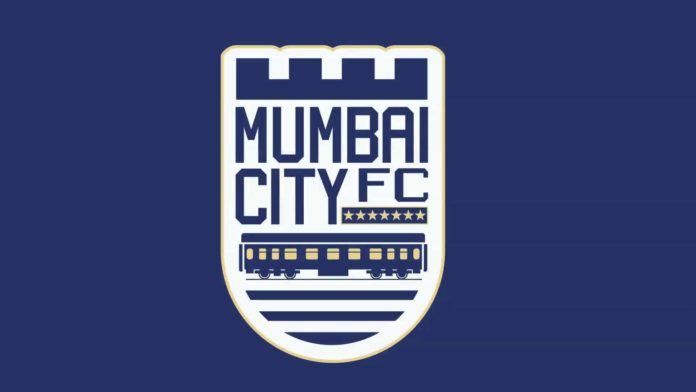 Finally, finally and thrice finally it is time for the second ISL season under my stewardship to get the hell underway.
Pre-season seems to last a very long time out here – three months to be precise. That's almost too long as the temptation is to start to tinker too much. You see too many potential new signings. You start to wonder whether the tactical approach should evolve. You talk yourself out of as many things as you talk yourself into. You just need competitive football. You really need competitive football.
I won't even bother showing you the preseason results – we only had the option to play local sides so we did, and we hammered them.
All eyes were on the fixture list for the fifth ever ISL and the preceding Super Cup against FC Pune City.
What have we been up to over the close season though?
Firstly, I've been hammering the board for improvements at every available opportunity.
The training facilities are now "adequate" so I presume the next level up will be "good".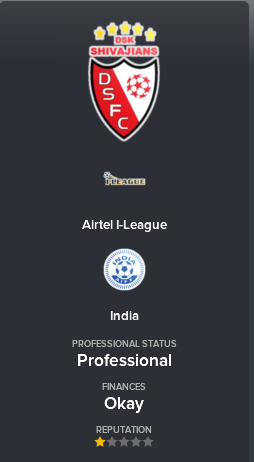 We added another affiliated club to the mix in Shivajians. They are one of the stronger I-League 1 sides. The plan for them is to sign talented young Asian non-Indians and loan them here so that they are getting match time with a view to then replacing the current foreign players. Also, any promising young players I have that are not getting into the current squad but need high-level development will go here too. We still have Mumbai FC which is probably for the second year professionals and SC Goa for the first year professionals. I have learned that I cannot loan out players until they turn 17 and sign a pro deal.
Alongside sorting training facilities and affiliates I have continuously banged the drum of improving youth recruitment and coaching – we now have "adequate" youth coaching and "above adequate" youth recruitment.
Away from trying to improve everything everywhere, we got a feather in the cap to endorse all the hard work behind the scenes.
Dawson Dias has been capped twice by the Indian national team already. He is our best youth product so far and, frankly, if we get one of him every year I'll be happy!
There has been a small amount of change to the playing squad.

It's probably best to look at the players out first.
Rozario was lined up to leave months ago, but Nathan put me in an interesting position.
We signed him on a free last season and he was alright for us but no more than that. As an Australian, he was an Asian non-Indian in terms of the AFC Champions League. However, £65k for a player that hadn't been brilliant? I couldn't say no – £65k doesn't sound like much at all and it is not really – but, it's quite a lot of money at this level so I was happy to let him go in the end as I had a couple of replacements in mind.
Abbas is a young Saudi striker brought in for the future – I was amazed that ATK wanted him on loan and that is great for us.
Al-Yaz is a Qatari who I have earmarked as the long-term replacement for Everton Santos. He isn't likely to be needed this season, so it was great to see Lajong come in for him on loan.
Now, the players I have signed to play in the first team.

This kid is a graduate of the Dynamo Kyiv Academy. He did well in I-League 1 last season, and some of his attributes suggest he could be a good roaming playmaker option for me – again, he is Asian non-Indian which helps for the Champions League.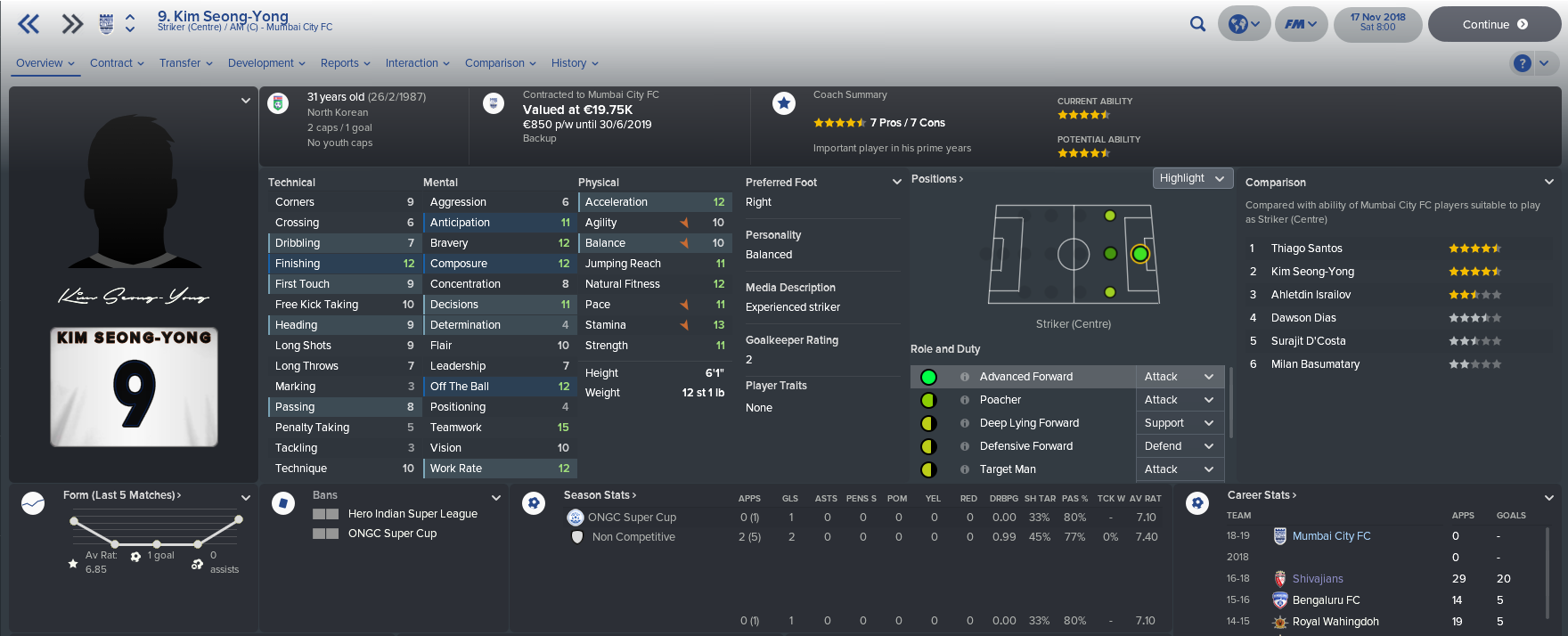 Kim has plenty of experience in India and was top scorer in I-League 1 last season. I have him in my plans as the back up to Thiago Santos.
Everything recruitment wise has the Champions League in mind now, which means I steered away from signing any South Americans. I have my eye on a couple of 16-year-old Indian players as well but I will watch them for another season – at the end of the day, I will be able to afford them easily so even if I end up over-paying it is not an issue.
This means I have seven foreign players in the squad – five of whom can start in the ISL and four in the AFC CL.
– Thiago Santos, Gerson, Gustavo, Everton Santos, Chukwudi all non-Asian
– Israilov and Kim both Asian
So, if all available I can see Gerson, Everton Santos, Gustavo, Israilov and Thiago Santos being my ISL starters. Come the AFC CL and it might be Gustavo who misses out as I can only have three non-Indian Asians in the four foreign players. Already I know how Alex Ferguson must have felt dropping Peter Schmeichel for Gary Walsh at the Nou Camp.
The pundits aren't that bothered about what we've been up to in the close season. Fifth favourites? If you say so. Mind you it decreases the pressure on me as the board have pitched us at midtable. But FC Pune City to win the thing? Do me a favour.
We'd find out who was in better shape when we played them in the Super Cup, eh?

Well, that settles that then. Gustavo scored on the stroke of half-time and then Kim came off the bench to thump a header home to clinch it for us. Another trophy in the bag!
Looking ahead to the ISL season, I am confident. A quick scroll through the transfer movements and the only team that seems to have been big and bold is ATK. They have signed the Kerala top scorer Gabriel Morbeck for €100,000. FC Goa have been busy, but nobody earth shattering has signed.
I reckon we can do it again. I really do.
#LetsFootball