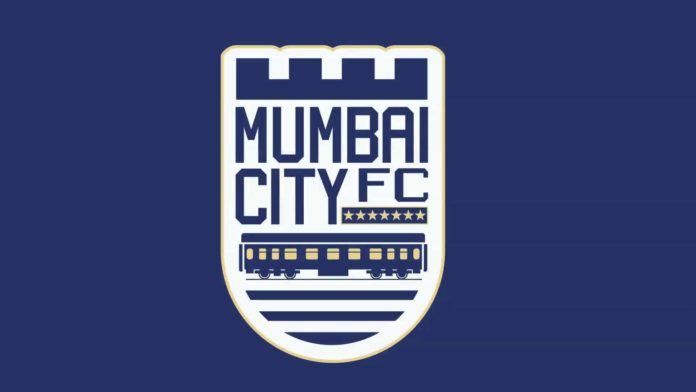 Did ya notice the name change? Did you? Did you? Did you?
I was sitting at my desk preparing for my second season in charge at Skive at the phone went.
"India baby. Bollywood. Cricket. Elephants at weddings. And the ISL. You coming?"
How the hell could I resist? Mumbai City FC, co-owned by Bollywood star Ranbir Kapoor, had just sacked Alexandre Guimaraes, turned the clock back two seasons and wanted me to manage them in the 2017/18 season*
*I should probably explain that my excitement of the full release of FM18, combined with the fact I am covering the ISL in the real world for www.indiansuperleague.uk and the fact I love being somewhere a little random has meant I have caved in, edited the ISL to something that looks like it should and gone back in time – it kinda fits, humour me.
Peter Reid and Nicolas Anelka have been here before me and failed to deliver the ISL title and I am the man they want to have a crack at it next. I can understand that, but I am a man in mini-demand now having got out of the Danish 3rd flight.
The ISL excites me, genuinely. Robbie Keane is at Atletico Kolkata. Wes Brown and Dimitar Berbatov are playing for Kerala Blasters who are, incredibly, tipped to finish 2nd bottom of the table. We have Teddy Sheringham, John Gregory and Steve Coppell all head coaches in situ, and now they are to be joined by me. And, compared to that lot, I fancy myself.
So why Mumbai? Well, I genuinely believe they are well placed to become a "superclub". Stop laughing. It's the most populated city in India. They club has a sugar daddy behind the scenes. Indian football, whether you believe it or not is going to grow over the next decade and I am wondering whether I can make Mumbai key to that growth. I love the fact they have been unsuccessful in the first three ISL tournaments, so there is a chance to create history.
A quick run through how the league is set-up – this does not 100% reflect the way it works in the real world but it is as close as I could get. Please note, no draft system sadly. Not possible.
The ISL has taken over as the top flight in India, and the I-League has become a 2nd division but there are no relegation/promotion between the two as the ISL is franchise based like the MLS. The winner of the ISL will go into the Asian Champions League. Each of the ten teams plays each other twice, and then we go into play off semi-finals between the top four sides. There is good money to be won by winning the league, so there is a real chance we could build something here.
My philosophy will break into two, maybe three phases.
1 – quick growth. Simply, how can we win the ISL quickest? Well, the answer to that is to have the best players available to us no matter where they come from.
2 – start to phase in some homegrown youth. ISL sides do not have Academy sides, so this makes it challenging – so the plan will be to find the best young players and get them into the club in a structured fashion. There will be youth intakes from the I-League clubs that we can look to poach.
3 – homegrown pride of India. The final phase will be for Mumbai City to dominate with a fully Indian squad. That would be cool.
So, it is goodbye to Skive and time to acclimatise to the madness of Mumbai.
---
The quickest way to describe the different levels of players who will be competing in the ISL was best put by the Head of Performance at Kerala Blasters, John Floros over a coffee a few weeks ago. "Varied mate, varied".
With that in mind, I was kinda expecting the squad that I have been given – in the nicest possible way.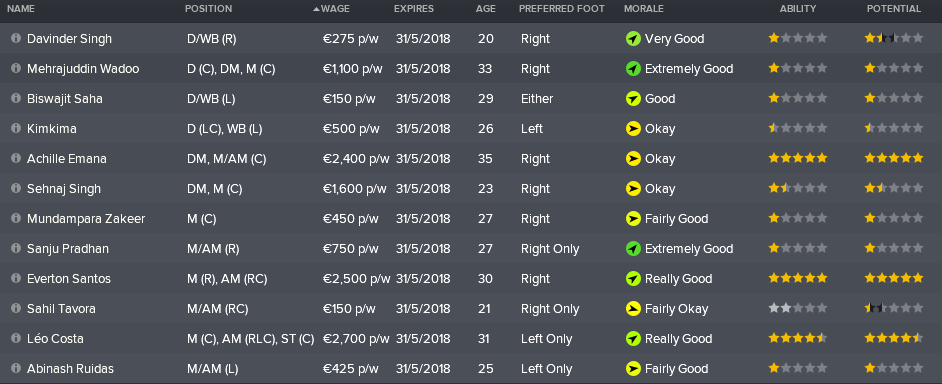 I've broken it down into goalkeepers, defenders, midfielders and forwards. As you can see, we have some standout players and some not-so-standout players.
But, don't be fooled. This is a team based in the largest city in India, so we need to have Indian representation. Therefore, we have to accept immediately that there is going to be a skill gap between the South American boys in the squad and the Indian lads. That's natural. So just because they have 1* ability compared to the others, doesn't mean they are a complete write off. Hell, I am saying that just as much for me as for you.
Everyone in the squad will get a decent chance to impress during preseason, mainly because it is currently July and the league doesn't start until the middle of November!
This team report tells me some useful stuff – mainly about where to play some of our bigger name players.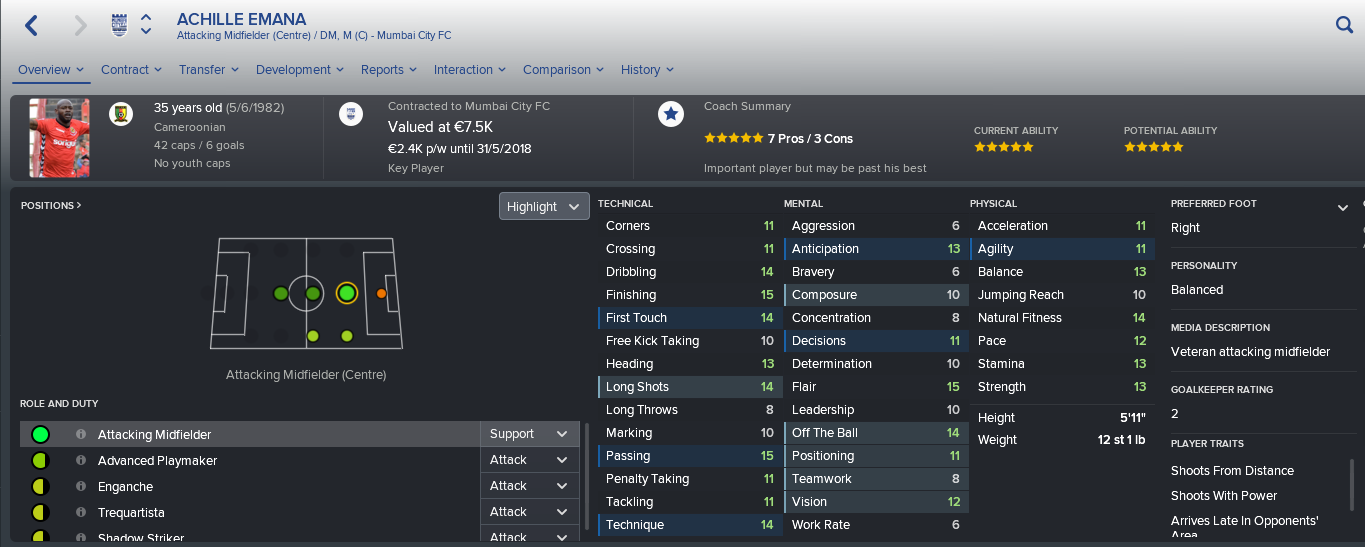 With those physicals, I am looking at playing Emana as the CM/A in my system – which is likely to be the simple 4141 that got us promoted with Skive.
Rafa is nailed on to be our target man, that's a stroke of luck.
A nice strong left sided centre back, maybe. He wouldn't be too shabby attacking from left back either.
The perfect right midfielder for my system.
And there we have our roaming playmaker in midfield. So far, so good!
Now, the team report suggested we were rubbish in goal.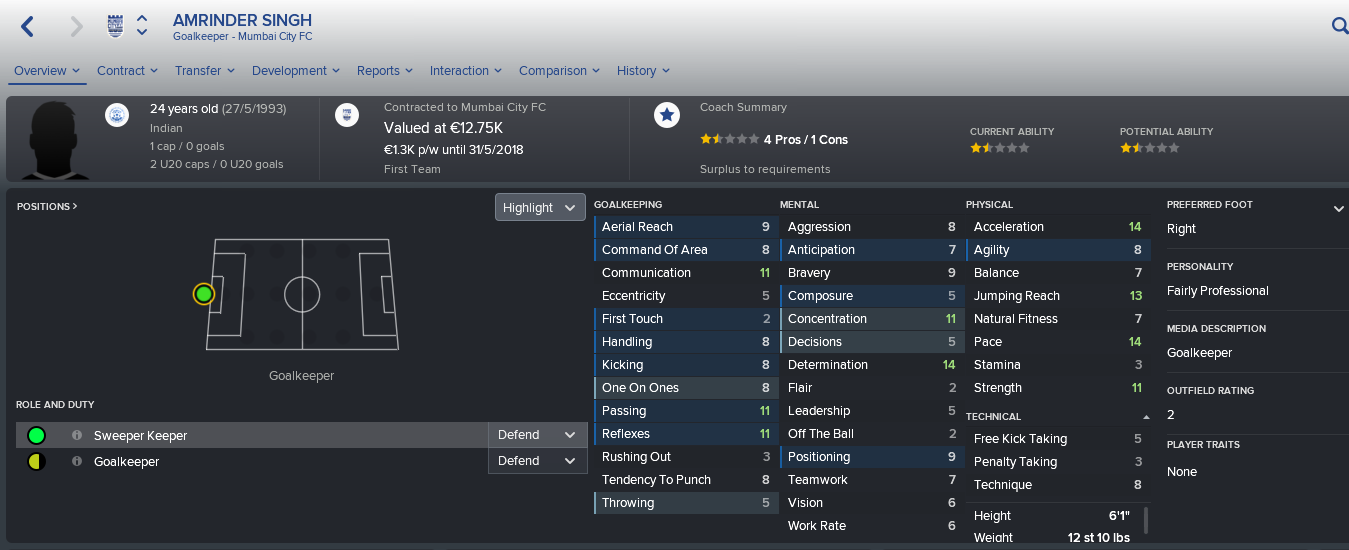 This is what I mean about the gap in the star rating between the two. I've seen worse goalkeepers to be honest.
Time will tell, and I will be judging the Indian boys in the squad on their performance levels rather than their attributes and star ratings over preseason. It is unlikely I will make any additions to the squad unless someone appears who is a complete no-brainer.
I'm happy with that – 6th doesn't put me under too much pressure, and with a bit of luck we might able to push for top four and a place in the playoffs.
As I said, we are in preseason already but we have over three months before the competition gets underway. That gives me a lot of time for friendlies to get to know the squad and get them playing the way I want. Incidentally, we have Liverpool and Juventues already lined up as our third and fourth matches which is a little crazy.
So it is a new chapter in this FM18 journey. I love being somewhere a little bit different, so I hope you enjoy the weeks ahead.
Mumbai!