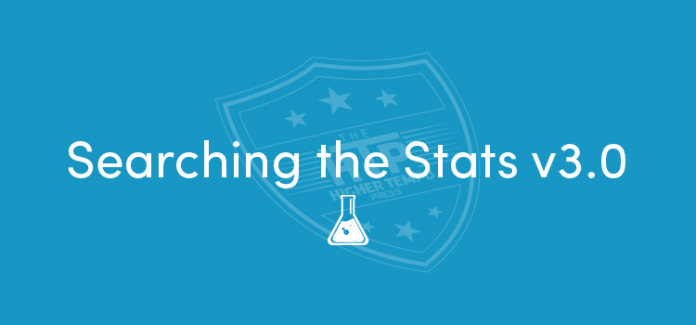 Episode 5 – Attacking Playmaker Part 1
Episode 1 – Introduction and full-backs
Episode 3 – BWM + B2B Midfielders
Our first attacking playmaker is going to be our main creator (set with a support mentality). It's his job to spray passes around and look for that decisive ball through for our striker to finish.
Therefore we're interested in the following statistics:

Key Passes and Assists are both vital and linked. For instance, a player could create a lot of chances but have a poor striker to finish them therefore not getting many assists, or maybe get lucky with a lot of assists despite a relatively low amount of key passes achieved.
Pass Completion Ratio and Pass Attempts per 90 minutes will give an indication of how often and how accurately the player passes whilst Passes Completed Per 90 will also help us gauge his passing ability. Shots Per 90 minutes is another statistic we'll be looking at, with the lower the number of shots the better as we want our playmaker to be looking for the pass, not the shot!
Average Rating and Minutes Played are pretty self-explanatory!
So when we apply the criteria of:
Age at most 32
Value between £150k – £20m
Starting Appearances at least 15
Assists above 15
Key Passes above 25
Pass Completion Ratio above 60%
We're left with a list of 15 names (16 if you include Victor Manuel who flagged up as a potential good AMC option in the last episode) that you can see below:
Rui: The 26-year-old Brazilian started his career at Sao Paulo where he spent 5 seasons ahead of a £4.2m move to Liverpool. He had a torrid time making just 8 appearances in 3 seasons before Feyenoord purchased him for £7.5m. After 3 seasons at Feyenoord, he's unhappy and has been transfer listed for £16.75m. Has a great record whenever he's played and could potentially make the Brazil national team in future. Joins the main shortlist.
Afonso Sousa: A product of Porto's academy where he spent 7 seasons (including 3 loan spells away) before joining Monaco for a staggering £43m. He's now been at Monaco for 8 seasons and has performed consistently well. That being said, I doubt we can afford him. Monaco will most likely ask for a lot of money and so will Sousa (his wage at Monaco is £180,000 a week!) – and at 31 years old – think we'd better off signing someone younger and cheaper. He joins the main shortlist anyway for further analysis.
Kyriakos Themistokleous: This kid could be something special. Despite only being 19 years old, he's already had 3 seasons of senior football under his belt for Cypriot side APOEL. In his debut season, he made 8 appearances, netting 2 goals and grabbing an assist. The season after saw him establish a first team spot, with an impressive return of 17 goals and 11 assists in 34 games. The season just gone however he's torn the league apart with 27 goals and 25 assists in 34 games! Obviously, the Premier League will be a big step up for him, but with a record like that, I think he'll be fine. Joins the main shortlist.
Santi Marcos: Has been at Real Valladolid for the entirety of his 8-year career so far. The 23-year-old has never played higher than the Segunda division which could be a concern but he's relatively young and has had a fantastic season (with 10 goals and 15 assists in 40 games). Could be ready for the step-up. Joins the secondary shortlist.
Babajide Johnson: The 21-year-old is a product of Tottenham's academy. This season was his first in professional football where he spent the season on loan at Premier League team Burnley. He proved he could cut the mustard with 5 goals and 13 assists in 36 league games as Burnley failed to avoid relegation. Being a Tottenham youth player he's not likely to be cheap but as he only has a year left on his contract, Tottenham might be tempted to cash in on him. Joins the main shortlist.
Bobby O'Neill: 25-year-old O'Neill came through the ranks at Southampton, he failed to make a league appearance in his 7 years at Southampton before joining League 1 Sheffield United for £74k. He's now spent 4 years there and has impressed in every season (with an average rating of over 7 each season) including an impressive 18 assists this season. Joins the secondary shortlist.
Bruno Coelho: The 23-year-old came through the ranks at Portuguese second division side Varzim. At 17 he was snapped up by Braga and made his senior debut with them that same season, before only making 2 more appearances over the next 2 seasons. 3 moves in successive seasons then followed, with moves to Belenenses, Chaves and finally settling at Cypriot team Apollon. He's now spent 4 seasons there and doesn't look capable of reaching the potential he showed as a 17-year-old for Braga. Ruled out.
Roy IJzerman: The 19-year-old has been at Twente for the whole of his career, bar a spell with Jupiler league team VVV on loan. The youngster has impressed during his 2 spells in the Jupiler league with an impressive 20 goals and 31 assists in 82 games played. He's young but untested at a good level. Joins the secondary shortlist.
Adrian Pallen: Coming through the system at Championship side Reading, Pallen was snapped up by Premier League side Brighton as a 17-year-old. He impressed on loan at League one Plymouth 3 seasons ago, didn't go out on loan last season before going to Championship side Ipswich on loan this season where he picked up 4 goals and 13 assists in 44 appearances. Despite being young (20) I doubt he's ready for the step-up yet, but I'll add him to the secondary shortlist for further analysis anyway.
Jorge Garcia: Came through Bilbao's academy. Spent 11 seasons there before moving to Second Division B1 team Ferroll. Despite spending so long at Bilbao, he never played higher than the B team and has only spent one season at Segunda level or higher – and that was 7 seasons ago. Now 29 it seems unlikely he'll be the quality we'll require. Ruled out.
Ant Poveda: The 27 old journeyman has certainly been around the block with spells at Fulham, Aston Villa, Rotherham, Leyton Orient and Brentford before finally settling at Doncaster in League 1. After 5 successive seasons in League 1 and at 27 years old it seems unlikely he'll be Premier League quality. Ruled out.
Pierre Ambassa: An odd one this! The 23-year-old is a product of Lyons academy. Despite this he never played for their senior side, instead playing in the CFA-C league for 7 seasons. A move to Bourg-En-Bresse in the French Third Division then followed for a fee of 50k. Despite playing at such a low level, he's made his debut for Cameroon this season. Most likely not Premier League standard though. Ruled out.
Tomas Silva: Spent every season in his veteran (he's 31) career in Cyprus. Won't make the grade. Ruled out.
Srbolijub Golubovic: The Serbian came through the academy of his native Serbian team, FC Rad. He spent 3 seasons there before Celta Vigo took a punt on him for £325k. An incredible 10 years were spent at Celta Vigo (including 2 loan spells at Tenerife and Levante) however, he failed to really break into the first team, eventually getting released and joining the Cypriot team Anorthosi on a free transfer, where he's spent the last 3 seasons. He's torn the Cypriot league apart during his time there (with 32 goals and 47 assists in just 93 appearances). That being said he is now 30 and has failed to cut the mustard in the top flight before. Joins the secondary shortlist for further analysis
Graziano Migliore: Now 28, the highest level he's played was 7 appearances in Serie B 7 seasons again. Won't make the grade so is ruled out.
Victor Manuel: A product of Barcelona's academy, he's spent the last 2 seasons on loan in the Spanish Segunda division where he's torn the league apart. Could be a great acquisition if Barcelona are willing to let him go. Joins the secondary shortlist.
Main Shortlist
Rui:
Afonso Sousa:
Kyriakos Themistokleous:
Babajide Johnson:
Secondary Shortlist
Santi Marcos:
Bobby O'Neill: 
Roy Ijzerman: 
Adrian Pallen: 
Srbolijub Golubovic: 
Victor Manuel: 
Again, a tough choice here! Themistokleous radar and stats for the season are absolutely off the charts, but with over 10 shots per game, he's not what we're after for our main creator, so he's dropped to the bottom of the pile (but will be re-visited in next week's episode). Sousa has plenty of passes, but has too many shots and isn't creative enough (significantly less key passes in the minutes played). Johnson doesn't seem to pass enough, with low numbers of passes attempted which may mean he prefers to dribble, not what we're after! That leaves Rui, who seems to fit all our needs and is transfer-listed as well making me confident we can land him. So that puts Rui as our main choice followed by Sousa, then Themistokleous followed by Johnson.
For the backup playmaker, Santi Marcos has very low shots which is good, but not many passes – nor is he particularly successful at passing. Bobby O'Neill looks to have some promising stats, although we must remember he's been playing at a much lower level so is unlikely to re-create similar stats in the Premier League. Roy Ijzerman suffers from the same flaws as Santi Marcos, as does Adrian Pallen. Srbolijub Golubovic has some very interesting looking stats, plenty of passes with a good number of assists and key passes – the one downside is the number of shots he takes is on the high side however, I think this may be down to the quality of the league (as in he could be too good for the league which results in chances for him). Victor Manuel is an interesting one, his stats are hard to decipher. He doesn't pass much but when he passes it's likely to be a creative one with an incredible amount of key passes and assists – that being said he's a 19-year-old on loan from Barcelona with a £33m release clause, but worth a tester bid.
Main Playmaker Targets
Rui

Sousa

Themistokleous

Johnson
Secondary Playmaker Targets
Victor Manuel (bid to test Barcelona's resolve and see if we can get him for cheap)

Bobby O'Neill

Srbolijub Golubovic

Santi Marcos/Roy Ijzerman/Adrian Pallen all not good targets.
Join me next week as I search for an all round attacking midfielder!