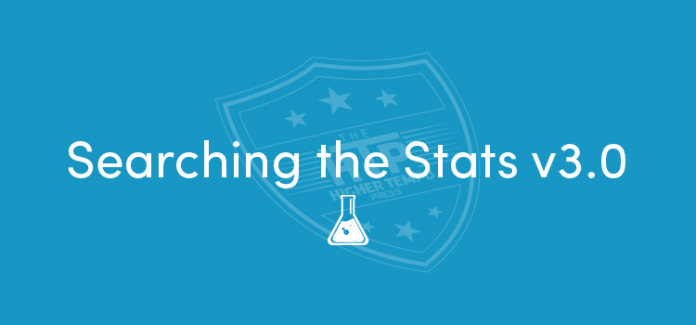 Episode 4 – Centre Midfield
Previous episodes:
Episode 1 – Introduction and full-backs
Episode 3 – BWM + B2B Midfielders
In this episode we'll be after a CM (Au), as the Centre Mid is required to play a pretty versatile role, helping out in both attack and defence we require him to have a lot of traits.
Pass Accuracy is obviously a key attribute, along with Passes Completed per 90, assists and key passes. GA/90 will show the goals/assists ratio per 90 minutes that the player has achieved this season. These will show how technically gifted our centre-mid is which is primarily what we're after.
Interceptions, Tackles per game and Tackle Completion Ratio % will give an idea of how defensively sound the player is.
Minutes Played and Average Rating should give an indication of how often the player has played, as well as how well they've played.
Distance covered per 90 should help us identify players who are willing to run for the cause, the rest of our midfield we're going to recruit so far should hopefully have high work-rate, and this position is no exception – we need our midfield to work hard due to lack of cover on the wings.
So when we apply the criteria of:
Age at most 32
Value between 150,000 and 20,000,000
Starting appearances at least 15
Pass accuracy at least 70%
Average Rating at least 6.5
Tackle Completion at least 60%
Key Passes at least 30
We're given a list of 10 players:
Agustin Casafus: The 31-year-old Argentinian has never played outside of Argentina (bar a year-long loan spell in the Portuguese 2nd division) and has spent the last few seasons yo yoing between the Argentinian Premier League and Second Division. At 31 it seems unlikely he'd be able to or is of the required standard to make the move to the Premier League. Ruled out.
Matias Benitez: 23 years old and has never played above the Argentinian Third Division. Doubt he can make the step up. Ruled out.
Luis Cerica: Came through Argentine Second Division team Los Andes system. He went on loan to Chile for 2 seasons where he impressed and got his chance in the Los Andes team. He did well and earnt himself a move to Argentine Premier League team Union SF where he's done well. He's only 21 and could potentially be one to watch based on his record so far. Joins the secondary shortlist.
Victor Manuel: A product of Barcelona's academy, he's spent the last 2 seasons on loan in the Spanish Segunda division where he's torn the league apart. Could be a great acquisition if Barcelona are willing to let him go. Joins the secondary shortlist due to never playing higher than the Segunda Division.
Julian Galeano: Came through the academy of Rosario Central in the Argentinian Premier League. He didn't make an appearance until moving to Portuguese Premier league side Tondela where he made a paltry 4 appearances racking up a poor average rating of 6.22. A move to Argentinian Third division side Douglas Haig where he spent 7 seasons before joining fellow 3rd division side Almagro. Now 29, I doubt he can make the step up, despite a fantastic season. Ruled out.
Claudio Perazzetta: Came through at Serie B side Vicenza. He broke into their first team but couldn't help as they got relegated. Serie A side Udinese swooped in and purchased him for 700k. 5 years at Udinese (with a few decent loan spells) followed before Spanish Segunda side Elche bought him for 350k. Perazzetta helped lead Elche to promotion, but only made 10 appearances in the top flight before Belgian Pro League side Eupen bought him for 135k last summer. Joins the secondary shortlist.
Alejandro Santa Cruz: The youngster (he's 21), has spent his whole career to date playing in the Argentinian Third Division. Whilst he's performed well and is definitely ready for a step up, I feel the Premier League will be too big a jump for him. Ruled out.
Andrea Carnevale: The Italian came through the Juventus academy where he spent 10 years before joining rivals Napoli for £7.5m where he spent 4 seasons before hopping on a ferry and joining Panathinaikos on a free transfer. A fantastic debut season for the Greek team and has a pedigree of playing in the top flight. Joins the main shortlist.
Sallu Asamoah-Mensah: A product of Tottenham's academy, the 22-year-old has spent time on loan at Championship sides Norwich, Sheffield Wednesday, Cardiff and Middlesbrough before getting loaned out again Ligue 1 side Nice this season. Young, homegrown and a fantastic debut season in the top flight. Joins the main shortlist.
Guillaume Eyraud: The French midfielder started his career at Nancy where he rose out the academy, making a handful of appearances and a few loan moves out to fellow Ligue 2 sides. After 9 years at Nancy, he moved on a permanent transfer to Ligue 2 team Bastia for a fee of 170k. He could be ready for the step up to a tougher league as he's approaching the peak of his career (he's 26) and has clearly outgrown Ligue 2 (hitting a strong average rating over the past few seasons). Joins the secondary shortlist.
Main Shortlist
Andrea Carnevale:
Sallu Asamoah-Mensah:
Secondary Shortlist
Luis Cerica:
Victor Manuel:
Claudio Perazzetta:
Guillaume Eyraud:
Since we didn't have many players make the main shortlist, we're left with only 2 potential candidates. Carnevale looks to blow Asamoah-Mensah out the water, with a ridiculous amount of passes per game, good assist stats and solid pass accuracy. Both players defensive side of the game seems to be a bit lacking though which is a slight cause for concern!

For the secondary shortlist we seem to have quite the variety. Cerica seems to be a jack of all trades yet master of none type player, which could be relatively handy for a generic CM position. Victor Manuel's creative stats are off the charts, however, he is defensively lacking and I feel he would be more suitable to the attacking playmaker role we'll be recruiting for in the next episode. Perazzetta is also poor defensively and doesn't look to pass too often which could mean he has bad positioning (especially with the lack of interceptions), or could mean playing further up the pitch – both of which we're not really after. Eyraud is more solid defensively, but lacks a solid number of passes, which makes Cerica the main choice!
Main Shortlist Targets (in priority order):
Andrea Carnevale

Sallu Asamoah-Mensah
Secondary Shortlist Targets (in priority order):
Luis Cerica

Guillaume Eyraud

Claudio Perazzetta

Victor Manuel
Join me next time as I track down an attacking playmaker!