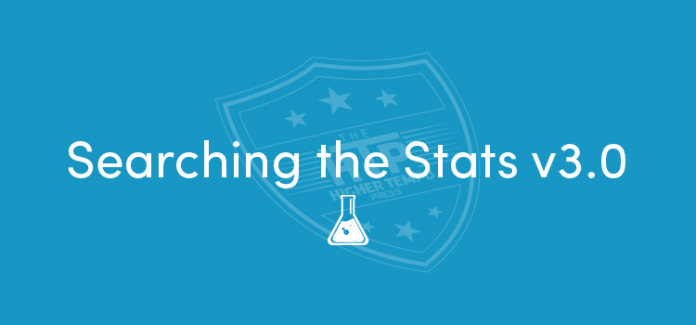 Part 1 – Introduction + Recruiting Full-backs
Football Manager is sadly the closest most of us will get to managing a professional football team and for the most part, it's very realistic but for me, there's one unrealistic part – recruitment of players.
How familiar does this scenario sound? You need a new left-back, you head to the all known player's screen, sort to left-backs, check your scout reports for a 3.5* or higher left-back, check his attributes and then try to purchase him. If the amount the selling club is wanting is too high you search all over again until you find a decent choice. Pretty familiar I'm guessing!
In the real world scouts and managers don't have the luxury of being able to see a nice list of players attributes – they have to pore over hours of footage, analyse stats and watch their targets in action before settling on a final target. If they fail to land their target, clubs generally have a list of backup options to choose from. It is my aim to replicate this process in Football Manager as accurately as possible whilst trying a ridiculously hard challenge that I've set myself.
The Premise
I have started unemployed the game unemployed and have gone on holiday for 15 seasons, this will ensure I have no bias towards knowing players or teams etc.
I will take control of the team predicted to finish bottom of the Premier League

Sell every player on the team using the editor for their player value

Recruit a full squad, based entirely on their seasonal match statistics (ignoring their attributes) ready for the start of the Premier League season

Hopefully, compete and survive
As I said, a ridiculously hard challenge and one that I'm sure will fail, but who likes to make things easy?
Tactics
Obviously, before I start trying to make sense of all the data, I need to establish the tactics I'll be using so that we know what we're looking out for. I really like the 4-3-2-1 narrow formation (or the Christmas tree) that I've been using for one of my teams in another save, so I'll be using that, with player roles set out as below:
So what stats are available for us to use and what stats are we looking for in each position?
One constant that we'll be looking for in all our players is game-time – as we're a top flight team in one of the best leagues in the world we'll want to target players that are actually playing for their current club so we'll target players who have started a minimum of 15 games in the last season.
Full Backs
We'll start with our full-backs, with no wide cover ahead of them they're required to be both defensively and offensively sound. Work-rate is an essential stat for our full-backs as they need to bomb up and down, so distance covered per 90 minutes gets added to the list of qualities we're looking for.
As they're essential to our attacking play we need our full-backs to be relatively good in their delivery of the ball so Cross Completion Ratio and Cross Attempts joins the list. Both stats are needed here to gauge how good at crossing the ball the full-back is. Cross completion is useless on its own if the full-back has only attempted 10 crosses all season and likewise, cross attempts are pointless if the player has shanked all 90 of his crosses behind the goal, so a healthy mix is needed.
Tackles completed and Tackle completion ratio are similar to the crossing in that both are needed to gauge how good the player is at tackling. Obviously, we need a strong defensive output to go alongside the offensive side. Interceptions are also a key indicator of how defensively sound a player is and is a stat we'll want to be monitoring.
Passes attempted, Pass Accuracy and Key Passes are also important, the passes completed per 90 minutes stat should give us an indicator of how technically good the player is on the ball
Value – There's plenty of players playing in amateur leagues or leagues of a very poor standard who'll have the necessary stats but will simply be too out of place in the Premier League to compete effectively, so we'll set a minimum value of 150k
Age – We ideally don't want ageing mercenaries joining our squad as we're ideally looking to build for the future, so we'll set a max age range of 32
But what figures do we look for each criteria? There's no correct answer here, I'll start in the top range of each stat and work my way down until an acceptable number of players (most likely around 30-40) are left, then when the other criteria are added and done the same way the number of players should diminish until we're left with a select few to choose from.
So we apply the following criteria:
Started 15 games
Distance covered per 90 minutes – Between 5-10k
Cross Completion Ratio – At least 30%
Cross Attempts – At least 100
Tackles Completed – At least 100
Tackle Completion Ratio – At least 70%
Interceptions – At least 120
Key Passes – Is at least 10


We're given a list of 13 players that you can see below:
Both Dirks and Chabrier are valued at over £28m so can safely be discounted, leaving us with a core of 11. We'll now examine the following 11 to work out whether realistically they'll be able to make the step up to the Premier League. To do this we'll examine their history as well as comparing their age to the league they currently play in. This should narrow down the list to a smaller number.
The lucky 11 are:

Joiser Bianco: A product of Valencia's academy, he has good pedigree playing for Bayer Leverkusen, AC Milan before settling at Real Sociedad who are still in La Liga. Looks like he'll be able to compete at the top and joins the final shortlist, despite some concerns (namely his assist record of just 15 in 290 appearances and average career rating of 6.72)
Kenn Beck: Has been at Juventus for the last 5 seasons, after spells at Real Sociedad, Roma, Lyon, Arsenal and Stoke among others. A career rating of 6.99 and an impressive 400 games in the top flight (39 assists) are impressive and he makes the final cut
Trent Alexander-Arnold: Obviously not a regen, the now ageing right-back spent most of his career at Liverpool before making the move to Bordeaux at the start of the 29/30 season. He's earnt 50 England caps and has an average career rating of 7.02 in the top flight and is also home-grown so joins the short-list.
Joel Smyth: Started his career in Everton's academy. He got loaned out a few times but never played a Premier League game. Left to join Birmingham in the Championship 3 seasons ago where he's done well, but not fantastically with an average rating of 6.88. Joins the shortlist as a possible backup option.
Paul Clark: Came into Portsmouth's academy before being poached by Middlesbrough as a 17-year-old. Numerous loan spells to Leagues 1 + 2 followed before settling at Bristol Rovers in League 1. Now 29 and still in League 1 it's hard to see him making the step up to the Premier League so won't be considered.
Mike Johnson: Came through at Barnsley (now in the Premier League) and has been on loan for a few seasons, and has just spent the season at Coventry (now in the Championship on loan). He's played 136 career games with an impressive 20 assists and a career rating of 7.36. His contract is up in the summer and his age (just 21) means he could be a fantastic signing if he can make the step-up. He joins the main shortlist.
Jean-Jacques Pottier: Came through at Ligue 2 team US-Creteil Lusitanos and has been a regular in their team for the last 3 seasons, including a season in Ligue 1. A poor average rating of 6.65 doesn't endear me to him and so joins the backup shortlist
Alexandre Tissot: Came through Monaco's academy and did actually play for their first team for a few games in the 22/23 season. He's now however fallen down the leagues and finds himself in the French 3rd division with Bourg-En-Bresse 01. He is however too good for them with an average rating of 7.38 over the past 2 seasons. However being 29 it seems unlikely he can make the step-up to the Premier League.
Enzo Roberti: Started at Cipolletti in Argentina before making the switch to Europe, joining Atletico CP in the Portuguese 2nd division. Moved to England with spells at League 1 Bury and League 2 Leyton Orient before moving back to Argentina. Now 29 and probably unlikely to get a work-permit, he's an unlikely choice and won't be considered further.
Adrian Harte: Constantly flicked between clubs in the Championship, League 1 and League 2 but never got regular game-time at Championship level. Doubt he can make the step-up to the Premier League.
Lee Burn: A product of the Newcastle academy, he made one Premier League appearance in 22/23 before joining League 1 Rotherham on a free transfer a year later, he helped them get promoted but wasn't a regular in the following 5 seasons before dropping back down to League 1 with Plymouth. Unlikely to make the step up.
So that leaves us with 2 shortlists, our main shortlist (for the likely main choice right-back) and our secondary shortlist (for the rotational right back)
Main shortlist:
Joiser Blanco
Kenn Beck
Trent Alexander-Arnold
Mike Johnson
Secondary shortlist:
Joel Smyth
Jean-Jacques Pottier
To make all the statistics a bit easier to read, we can create radars that we can easily compare the players on the main shortlist to work out their strengths and weaknesses:
Main Shortlist
Josier Blanco:
Kenn Beck:

Trent Alexander-Arnold:
Mike Johnson:
So which to go for? Looking at the contract details of each player I can see Beck is on 215k per week at Juventus (with only one year left on his contract) so it's possible he may take a pay cut to move to us, but at 32 I imagine he'll still be asking too much for a player who won't likely be at the club for longer than 2 seasons. Trent Alexander-Arnold looks to be statistically the best, whilst also affordable and home-grown, so becomes my main choice. Josier Blanco looks to be the next best choice whilst Mike Johnson would be fantastic as the rotation left-back so drops down to the next shortlist.
Starting 11 Right Back:
Trent Alexander-Arnold

Josier Blanco

Kenn Beck
Backup Shortlist:
Joel Smyth:
Jean-Jacques Pottier:
It's clear that Mike Johnson should be our main target for rotational right-back with some great stats, age and nationality on his side – a great looking prospect. Jean-Jacques Pottier narrowly edges ahead of Joel Smyth but both look a bit on the poor side.
Rotational Right Back:
Mike Johnson

Jean-Jacques Pottier

Joel Smyth
So there we have it, 6 targets acquired for the spot of right-back. Now for the left-backs!
Applying the exact same criteria for left-backs as right-backs, we're given a list of 10 players:
Both Walter Cano and Ricardo Valera are most likely out of our reach financially leaving us with 8 possibles:

Alexander Venegas: A Premier League regular since joining Leeds back in 23/24, he's now at Wolves who we may end up in charge of (since I'm doing all the scouting before the team is picked so I can't see the attributes of some of the more obscure players) who are coming back up from the Championship. Has good pedigree and is familiar with the league, definitely one for the main shortlist.

Fabian Marin: The youngster (he's 22) has never played outside of Argentina before and has only spent a season at his current club River Plate. His stats make him worthy of inclusion though and his age gives me hope that he could be ready for a move to Europe. Makes the secondary shortlist.
Luca Pellegrini: The 32-year-old veteran came through Romas academy before loans to Anderlecht and Porto. He then broke into Romas first team where he spent 5 seasons before making the move to Spain with Atletico Madrid where he stayed for 2 seasons before transferring to Bayern Munich. The stay in Munich only lasted a season before he headed back to Spain with current club Sevilla where he's been for the last 4 seasons. Good pedigree and a ripe target despite his age. Joins the main shortlist.
Adalberto: Started his career in Brazil with Criciúma before moving to Panathinaikos in Greece. He stayed in Greece for 3 seasons before moving to Cyprus with Omonoia. Whilst young at 23, it seems unlikely he'd be able to make the step-up, but I'll move him into the secondary shortlist to delve into his stats a bit deeper
Christian Garcia: Already has a prearranged transfer to Braga going through in a few days, so gets ruled off our list.
Toby Alexander: A product of Norwich's academy, he's had several loans out, most recently this season to League 1 Millwall. Joins the secondary list as I'm not sure he's ready for Premier League football yet.
Damian Fidalgo: Spent the entirety of his career in the Argentinian third division with Villa San Carlos, discounted as I doubt he can make the step up to the Premier League.
Timothy Fearn: Came through West Hams academy and spent time on loan with a couple of League 2 clubs before League 1 Wigan came in for him. Seems unlikely he'll be able to make the step-up.
This leaves us with the following players for the main shortlist:
Alexander Venegas
Luca Pellegrini
With the secondary list currently between either:
Fabian Marin
Adalberto
Toby Alexander
Starting 11 left-back radars:
Alexander Venegas:
Luca Pellegrini:
Not a lot of difference between these two players, Venegas is slightly younger and looks to be a marginally better all-rounder (as well as having an English passport) so gets the nod ahead of Pellegrini.
Venegas
Pellegrini
Secondary shortlist:
Fabian Marin:
Adalberto:
Toby Alexander:
Fabian Marin looks to be the obvious choice here so goes top of our list, Adalberto nudges slightly ahead of Toby Alexander due to playing in a slightly higher league, and I have doubts that Alexander can adapt.
That leaves our back-up left back shortlist looking like this
Fabian Marin

Adalberto

Toby Alexander
And that sorts out our full-backs, join me for the next update where I hunt down 4 centre-backs to target for recruitment.