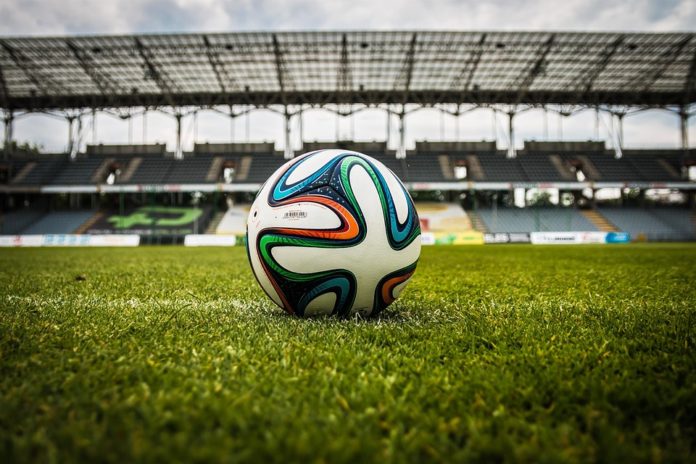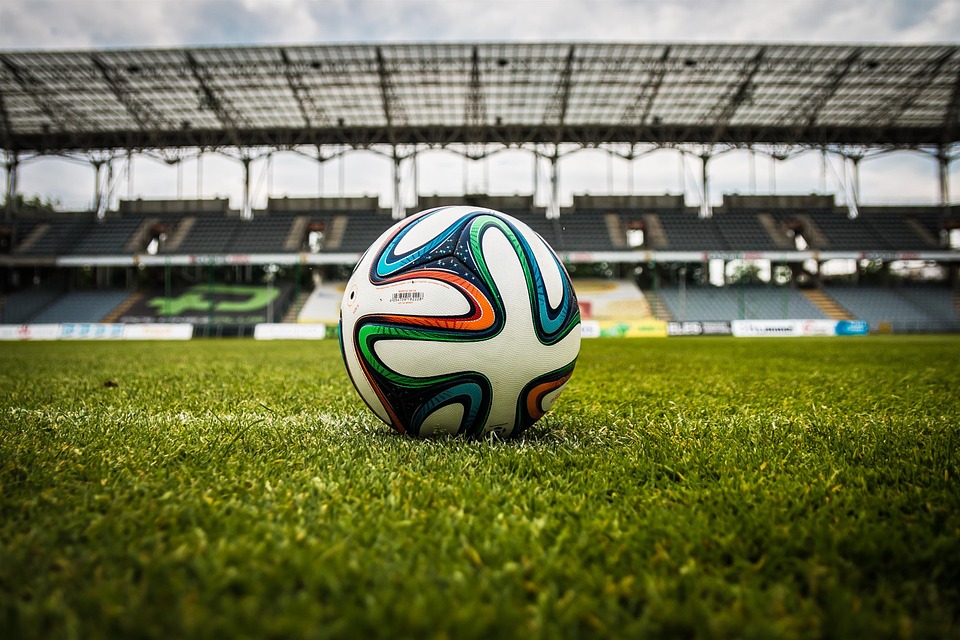 Sometimes in football, there are stories of managerial success that go above and beyond, and look like something more akin to Football Manager. Yet, these managers were not afforded the luxury of a digital 'dodgy lasagne', a virtual magic sponge or perfect-rated facilities. Rather, they used their guile, tenacity and creativity to forge a squad that stunned everyone.
No shrinking violets
Team: Parma
Era: 1992-99
Real-life FM Feature: 'Club Vision'
The 2020 edition of the game boasts an all-new Club Vision feature, wherein the club being managed has its own unique, long-term aspirations and goals.
Back in 1992, the Parma board – along with club manager Nevio Scala – held the long-term aim of creating a more dynamic attacking setup. It was certainly a clear priority given the European campaign that would follow Parma's recent shock Coppa Italia final win against Juventus.
Parma duly acquired the services of Colombian forward Faustino Asprilla, and went on to lift the Cup Winners' Cup the year after their Coppa Italia win. Subsequently, over the following two campaigns, finishes of fifth and third would ensure the steady stream of new talents. While Gianfranco Zola and 1994 World Cup star Hristo Stoichkov were luxury buys, there was also room for some academy-sourced talent, and the promotion of 17-year old Gianluigi Buffon would spark the career of a future World Cup winner.
In 1996, Carlo Ancelotti took the helm, and another South American – namely Hernan Crespo – would make waves in Serie A. His tally of 12 goals in 1996/97 proved vital towards Parma's progress, aiding their push for an all-time high of second in the final standings. Fellow Argentine Juan Sebastián Verón would also become one of Serie A's best playmakers in the late 1990s, while Buffon was quickly turning into Italy's best goalkeeper for a generation.
All three were integral parts of the squad that ensured Parma ended the 1990s as reigning UEFA Cup holders, keeping the Crusaders' fairytale alive as a new century dawned.
Premier League Champions at 5000/1
Team: Leicester City
Era: 2015-16
Real-life FM Feature: Scouting – 'Multiple Focuses'
Less than a year after managing Greece to an unforgivable home defeat against the Faroe Islands in November 2014, Claudio Ranieri found home with the vacant Leicester hotseat. The rest is history, and not even the experts could see it coming. Simply put, a band of self-titled 'misfits' seamlessly gelled together in a way that they had no earthly right to, and won the Premier League title by a margin of ten points.
For all his maverick managerial skills, Ranieri's triumph would never have been realised without the services of Steve Walsh, and the vast scouting experience he boasted. Walsh took the decision to focus not just on finding players with the physically combative qualities Leicester needed, but also look deep into their psyche, and what would drive them on in the coming season.
Already present were a trio of true Englishmen, in the shape of Jamie Vardy, Marc Albrighton and Danny Drinkwater. All of them had been deemed surplus to requirements at their respective former clubs, and had more reason than most to prove themselves.
With their unrivalled determination, they had been pivotal in keeping Leicester up towards the back end of 2014/15. Several new players with a similar history were needed alongside them though, and the additions worked better than anyone could have dreamed.
Standing out particularly amongst the new additions were, of course, Riyad Mahrez and N'Golo Kante, both of whom had learned their trade away from the bright lights of Ligue 1. They had experienced the same rejection as Drinkwater et al, mainly due to their size. Yet, where there was vertical deficiency, there was also blistering pace.
Mahrez duly spent 2015/16 utterly destroying the wide areas as an attacking winger, while Kante's presence equated to having a twelfth man in midfield, with an utterly tireless approach to winning every ball, and winning every game.
'Old Big 'ead'
Teams: Derby County & Nottingham Forest
Era: 1967-73 & 1975-80
Real-life FM Feature: Squad Development – 'Playing Time Pathway'
Leicester are not, of course, the first past-or-present Premier League club in the East Midlands to pull off such a shock – they are in fact the last. This is down to two men, Brian Clough and Peter Taylor, who stand out as perhaps second only to Bill Shankly and Bob Paisley as the most successful manager-and-assistant combination in English domestic football's entire history.
Back in 2009, The Damned United hit cinemas and resonated brilliantly amongst Derby, Leeds and neutrals alike. Naturally, there are fleeting references to the plethora of talents signed in true Football Manager fashion by Clough and Taylor. However, the time constraints inherent in feature films make it impossible for The Damned United to really delve into the long-term development of players, and the similarities that could subsequently be made to the Football Manager series.
Amongst Clough's greatest success stories in terms of player development are men like Dave Mackay (at Derby), who was an aged defender dismissed by many as too old for the top-flight. Yet, he thrived under Clough and used his experience to marshal his fellow Rams to glory. Years later, there was Forest's maligned John Robertson, who had one foot in the exit door, before Clough turned him into a terrace hero and one of the most unplayable wingers on earth.
As the history books show, Derby County went from floundering at the wrong end of the second division to English champions in the space of just five years under Clough and Taylor. They proved that even the most feared teams, such as Leeds United under Don Revie, could be overcome with a positive, forward-thinking attitude on the pitch (or Team (All): "I expect a win" as FM players know it).
Clough and Taylor would be reunited at Nottingham Forest several years later, and enacted the same magic at a club going nowhere fast. A First Division triumph in 1978 sparked the unlikeliest series of successive European trophies in the following two years.
Three wise men use their Swedes
Teams: Malmo & Ostersunds
Era: 1979-2017
Real-life FM Feature: Custom Formation – 'Fluid 4-4-2, Retain Possession, Zonal Marking'
The first of Forest's aforementioned European triumphs had a quirky by-product, playing its part in securing the high esteem with which English managers are currently held in the Swedish top-flight. These three men are prominent in that regard:
Bob Houghton (1979)
Clough's managerial counterpart in the 1979 European Cup final was Malmo boss Bob Houghton, and he remains the last manager to guide a Nordic team to the final of Europe's premier continental club competition. He is largely credited as the man who championed the Football Manager 'staple' that is zonal marking, but doing so in a region then relatively unfamiliar with the concept.
He used that as one of several tactical cornerstones, in order to give Malmo an unprecedented competitive edge in their run to the 1979 European Cup final. Along the way, Malmo's high frequency of clean sheets saw them best the likes of Soviet giants Dynamo Kiev and a growing Monaco team on the cusp of a bountiful 1980s.
Roy Hodgson (1985)
Malmo would experience further successes under English management in the following decade, with Roy Hodgson guiding the club to five successive top-flight titles between 1985 and 1989.
There were also standout results in Europe that would make any Football Manager player in charge of minnows from the Allsvenskan league proud. Amongst them was a stalemate against Inter Milan at the San Siro in 1988, before drawing again there the following year, but this time doing so to the effect of progress in the European Cup.
Graham Potter (2017)
Potter took Ostersunds up into the top-flight in 2015, despite having relatively minimal financial resources. The slick, intricate passing game coached by Potter and his staff kept the club afloat thereafter, and helped them win the Swedish Cup in 2017.
In an echo of 1980s Malmo, Potter's men negotiated the Europa League qualifiers through dogged discipline and determination. Ostersunds then proceeded from the group stage, failing to top the group only by virtue of a narrow 3-2 aggregate deficit versus group winners Athletic Bilbao.
Ostersunds would progress no further, but still managed a famous 2-1 win at Arsenal (2-4 on aggregate) in 2018, giving Swedish clubs a new sense of pride on the continental stage.