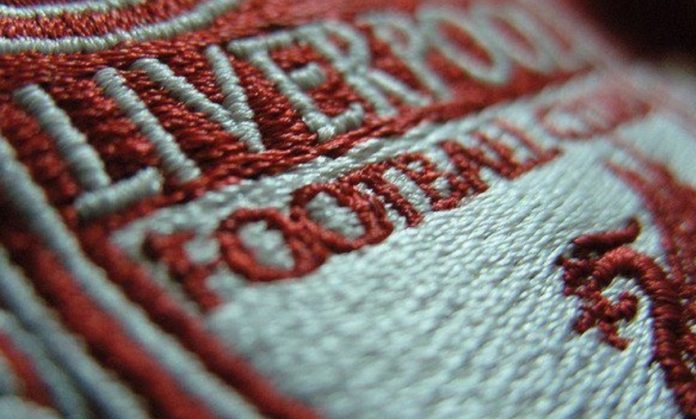 Since the formation of the Premier League on 20th February 1992, six clubs have won the title, but there is one club that is notably missing from that list, Liverpool. A multitude of transfers in and out, many managerial changes, cups galore, but why is it that Liverpool have not managed to win the Premier League in 27 editions of the competition?
Under Klopp, the Reds have rebuilt a side that were often only vying for European qualification, not the holy grail that they've sought for 30 years. The German has changed that, and the Reds have gone off generally priced at 10/1, 6/1, 4/1 and 5/2 with most football bookmakers in the 4 seasons since he has been in charge – shortening prices that are indicative of the improvements he's made since he's been at the helm. Given they finished just a point behind Manchester City's incredible haul last season, the 5/2 on offer this year was appealing to many punters, with pundits and analysts alike feeling that the title hadn't ever seen a better chance of going to Anfield. And they'd be right – almost two thirds of the way through the season, the Reds dominance of the 19/20 Premier League sees them now a general 1/100 for success, after they've opened up a substantial lead at the top of the table, mainly thanks to Man City's faltering form.
The seemingly plain sailing this year is a world away from a number of years ago, however. Whilst Liverpool were busy getting their act together under Graeme Souness and Roy Evans, arch-rivals Manchester United had romped to their fourth title success in six seasons (with a one-off intervention from Blackburn Rovers in 1994-95), masterminded by Sir Alex Ferguson and spearheaded on the pitch by Eric Cantona. The board at Anfield needed to change their fortunes and after appointing Gérard Houllier as joint-coach alongside Roy Evans, finally gave the Frenchman the job outright in November 1998 and in doing so, brought an end to a 35-year association to the club for Evans. Houllier led Liverpool to the FA and League Cup double as well as the UEFA Cup in the 2000-01 season and the following season, Liverpool achieved their highest finish in the Premier League since it's foundation, finishing second behind Arsenal.
However, Houllier couldn't push on from the cup treble and second-place finish and was replaced by Rafael Benitez who had just led Valencia to their first La Liga title in 31 years. Although progress in the Premier League stalled, the cup competitions brought jubilant celebrations to Liverpool fans. Liverpool did lose the League Cup final to Chelsea but then there was that Champions League final in Istanbul. A third-placed finish and FA Cup success followed the season after and Liverpool were gaining more momentum and with the likes of Steven Gerrard and Jamie Carragher in their ranks, Liverpool had established home-grown talent in their spine.
But the objective of winning the league remained unfulfilled. All the while, a transfer carousel continued to turn with the likes of Charlie Adam, Alberto Aquilani, Raul Meireles and Andy Carroll coming and going before Brendan Rodgers was appointed in 2012. Houllier and Benitez (08/09) had achieved second-place finishes, but Rodgers undoubtedly came closest to winning the league. Liverpool had destiny in their own hands until that costly Steven Gerrard slip handed the initiative to Manchester City. Rodgers had missed his chance to etch his name into Liverpool folklore and was replaced by Borussia Dortmund manager Jürgen Klopp in October 2015.
There has been a familiar pattern to the Liverpool manager merry-go-round over the past three decades. Each new manager has arrived and initially struggled in their first season before going on to enjoy cup successes. There has been a kind sprinkling of FA and League Cups mixed with UEFA Cup and Champions League glory, but could Klopp now crack the Premier League enigma?
It certainly looks like he can, and most likely will. Klopp couldn't buck the trend in his first season, finishing eighth in the league and has impressively registered Champions League, Super Cup and Club World Cup successes. But the holy grail for Liverpool fans is the Premier League and Klopp's report card makes for much better reading compared to his predecessors. Evidence of sustained progress is what separates Klopp from previous managers who have fallen away, normally after a second-place finish. In the 2018-19 campaign, Liverpool finished one point behind Manchester City. Fast-forward to the present day and the table certainly makes for great reading for Liverpool fans. The Reds sit a staggering 16 points ahead of nearest rivals Manchester City, with a game in hand and have dropped only two points so far. But what have Klopp and Liverpool done differently?
Since his arrival, Klopp has overseen a "rock and roll" revolution in the way football is played, especially in the relentless "Gegenpressing" nature teams press an opposition. Over the years under Klopp, Liverpool have vastly improved on the ball too and also developed a ruthless three-pronged attack, formed by shrewd business in the transfer market. The likes of Luis Suarez, Fernando Torres and Philippe Coutinho were great successes but also sold for huge transfer fees. While others have floundered in the transfer market, Liverpool have spent the necessary money to fix weaknesses in the first eleven, while also bolstering squad numbers with quality. Virgil Van Dijk is undoubtedly the marquee and cornerstone signing of Klopp's Liverpool tenure, Allison has finally solved the problem between the sticks and Andy Robertson has developed into one of Europe's finest left backs. Move further up the pitch and Liverpool's midfield, led by Jordan Henderson is industrious as ever and Mane, Firmino and Salah require no introduction. But an aspect that will perhaps please Liverpool fans most is the development of youth, as very aptly demonstrated in the FA Cup victory against city rivals Everton, in which 18-year-old Curtis Jones scored an outstanding long-range winner. There is certainly hope that the current youth can succeed where the likes of Michael Owen, Robbie Fowler, Steven Gerrard and Jamie Carragher failed.
Klopp is currently in his fifth season at Liverpool, (Houllier and Benitez were both afforded six seasons) but it seems Liverpool have finally turned a corner. A plan involving a settled manager, a settled squad with players suited to the philosophy is finally unleashing a potential that Liverpool have threatened to display for many years and finally, 30 years after their previous league success, Liverpool are very likely to lay the Premier League ghost to rest.