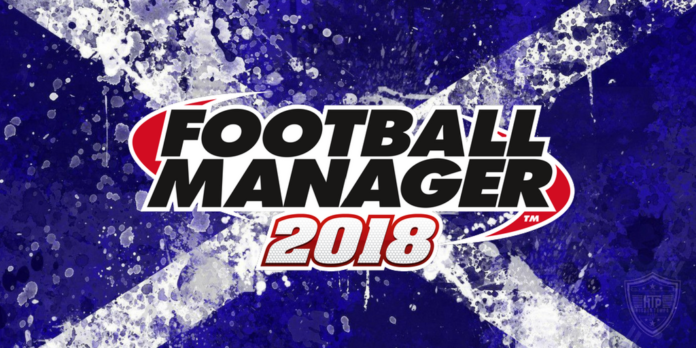 So, season one ended in a seventh-place finish and a crap ton of money leaving the club's coffers.
To say things were precarious financially was the understatement of the century. The board's £24,000 wage budget in season one turned out to be far too ambitious for our puny gate receipts to stay on top of and, combined with little to no TV money and the 50p or so we got for prize money, it was not a good time to be an Inverness Caledonian Thistle accountant.
The goal then was to spend the summer shedding wages, raising funds and making the squad not completely toothless and incompetent. Piece of piss.
Transfers
Outs
As I alluded to last week, Iain Vigurs was a bit of an overpaid arse who said he hated the club and wanted to leave so he was the main name on the released list. He was joined by another first teamer in Aaron Doran, a man so frail that if the wind blew in just the right way his knees would implode. They were joined by a bunch of dross youngsters who were… well… crap. Have fun in the Highland League lads.
Sad news was to follow as our back full back and one of the last remaining members of Caley's Scottish Cup winning side Carl Tremarco did his cruciate in training and retired at 33. Luckily, he's stayed on in another capacity. More on that later.
The main departure was also touched on last week: Liam Polworth. Our best player last season instantly attracted attention from the Premiership and we were never going to win that battle. Amazingly, Dundee found £250,000 in cash down the back of the sofa and we made a nice little dent into that debt level.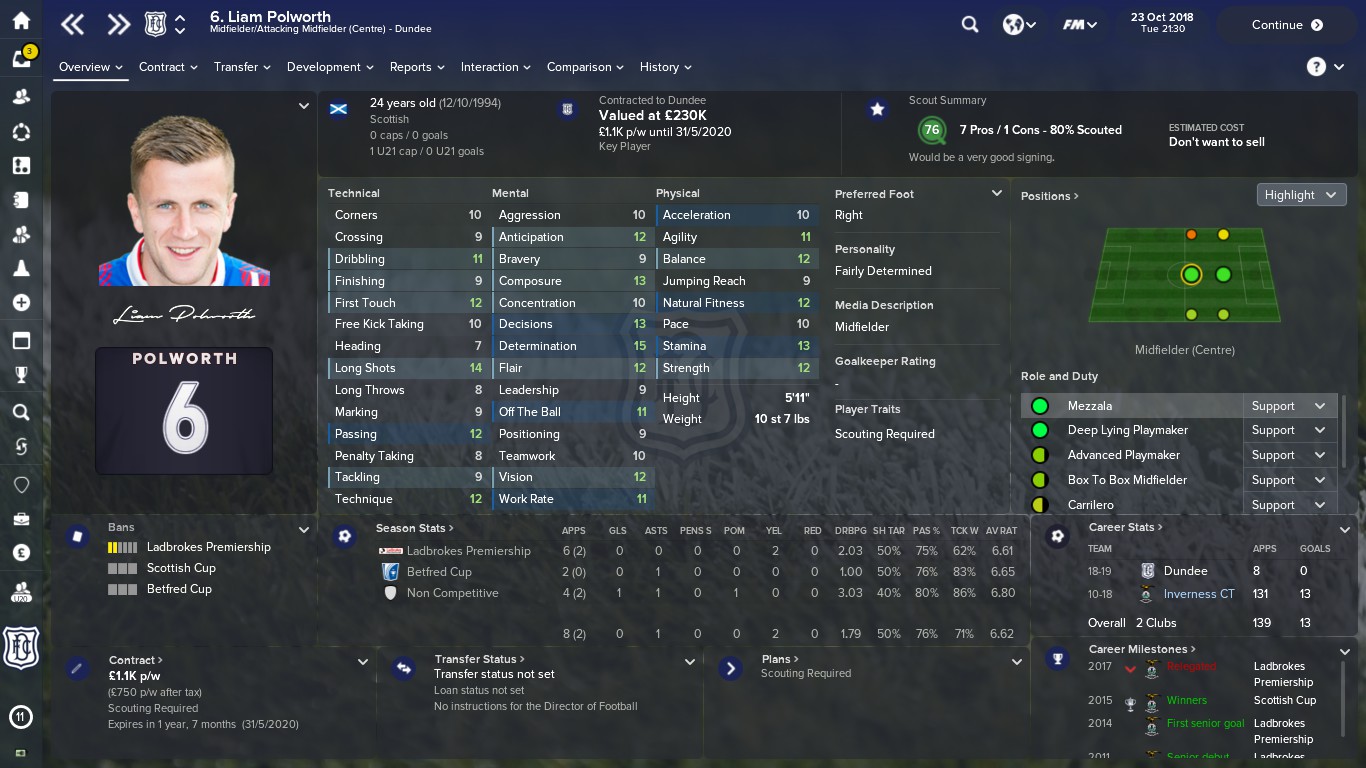 He was joined out the door by Susan. No, not the dinner lady but one of many misfiring strikers we had. Amazingly Oxford gave me a whole £47,500 to take him south.
I also loaned out Mitchell Foy to Annan. Exciting, I know.
Ins
So with even fewer pennies to spend, how did I get anybody to sign for us?
Thankfully, Adam King and Callum Roberts are back on loan for the season which is very handy. They're also rejoined by David Bates who joined on a Bosman from Rangers. He's a good, quick defender for this level which is something we definitely need. If you've ever seen Gary Warren run, you'll know we needed it.
I continued my hot streak of free loans by relieving Kilmarnock of a Dom Thomas. I needed a winger, he's a winger and it was free. I can't be overly choosy now can I?
To add some potency to my frontline, I managed to sign David Goodwillie on a free after his release from Clyde. Yes, he is good enough to jump two levels having been released and, yes, I am aware of his criminal record. It's a game. We're poor.
Can't.
Be.
Choosy.
They were joined by the free signing of Lee Holmes when I realised that relying on Alex Cooper to be a consistently excellent left winger was a bad idea. Lee was just happy to be here.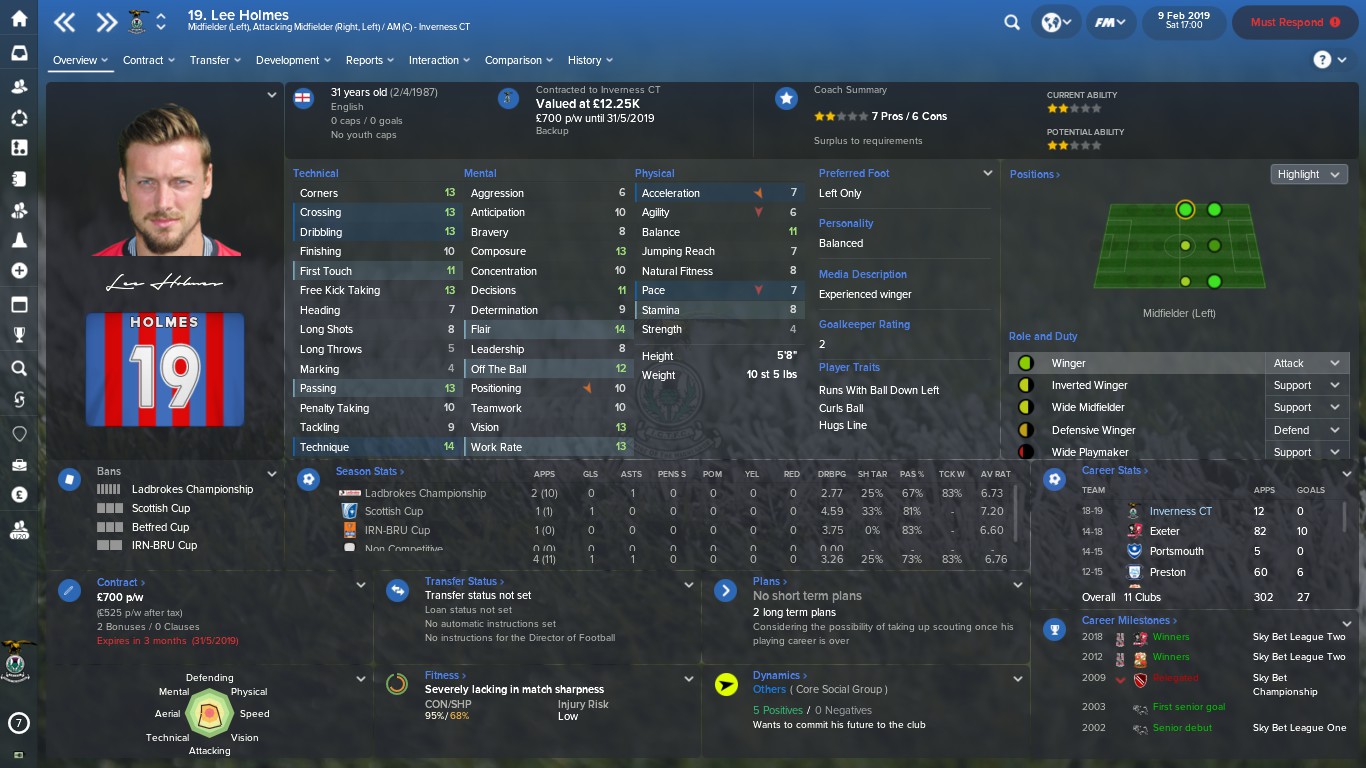 My most important signing wasn't a transfer per se. Caley start the game with no reserves or youth team so my intake from last year (which contained some real talent) couldn't be moved up to join the first team. Thankfully, I was asked if I wanted them and I said "abso-f**king-lutely", appointed Carl Tremarco as boss and immediately promoted Colin Craig.
He's a bit good and, spoiler, you should trust me on that statement.
Betfred Cup
Time for another year of embarrassment.
After failing to get out of a group that included St. Mirren and Forfar last season, we were given the considerably harder task of Hibs, Stirling (won League Two last season), Stranraer and Annan.
We managed to open with a 1-0 win at Stranraer which was really convincing. Then this happened:
Bastards. The old sucker punch combo. Still, it was only Hibs away next:
Great job guys. At least we managed to beat Annan at home. Where did we finish then?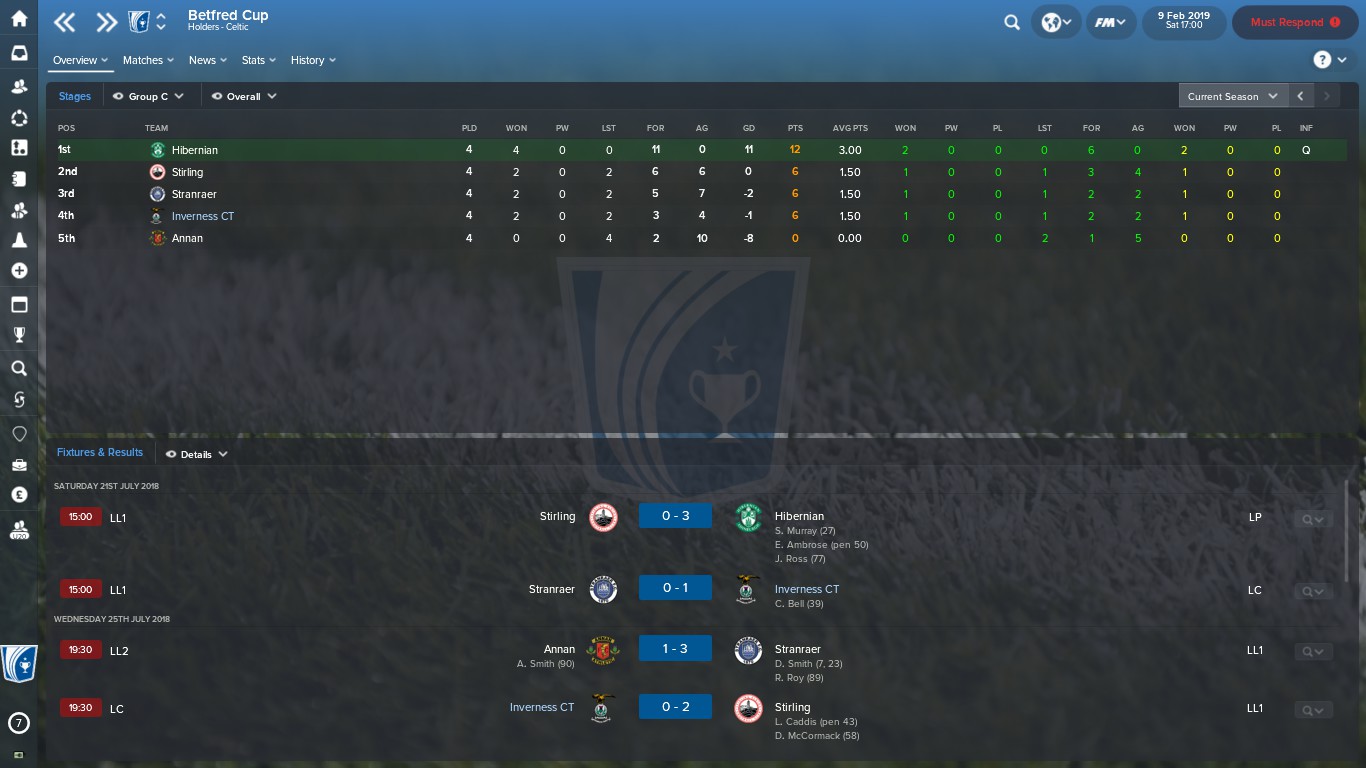 Fourth. F**king fourth.
Championship
After that rousing success, I'll leave you with the opening day of the Championship season.
To say I was counting down the days to my sacking would not be fake news. We were away at Livingston and I was not looking forward to it. Then a Connor Bell shaped Christmas summer miracle happened:
How foreboding…
Join me next time where I'll bring you into the new year with Caley. You're guaranteed goals, embarrassment and another football club actually buying George Oakley from me. Seriously.
I use The Tempo Skin for FM18 when playing and more information and how to download it can be found here.