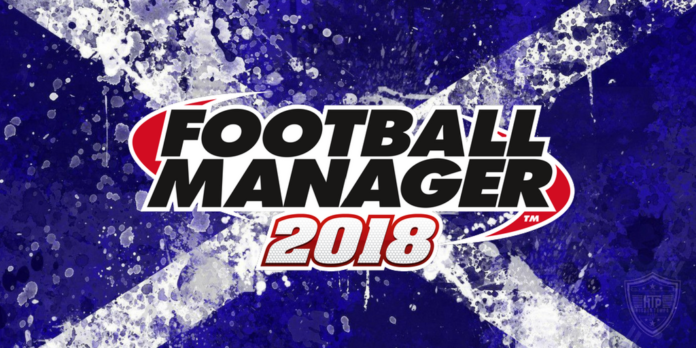 It's perhaps fitting that I, the person who wrote the Tempo guide to Scotland for FM18, be the one to subject myself to the misery of Scottish football and its glorious cup competitions. I jest, of course, because as a Scotsman I can only do humour in self-deprecating tones.
Anyway, I'm back on Tempo with another save and one I might actually get more than two episodes into this time (honest!). It's actually my beta save that I wasn't planning on writing about at all but it's been such a miserable blast that I thought that it'd translate nicely into written form.
Who am I? Well, the quicker ones amongst you will have figured it out by the title of the series. I am Inverness Caledonian Thistle, recently relegated from the Premiership and not exactly a particularly strong Championship side. They have drips and drabs of quality but are very thin on the ground and not exactly swimming in money so there's a real challenge.
I'm actually way into the second season so what I'll do is try and get you caught up as best as I can over the next couple of weeks.
Transfers
Our lack of money can be seen in my transfer dealings here. Six loanees all of whom cost me absolutely nothing at all.
Scott Fraser was an option as an attacking midfielder who played a distinctly mediocre 18 games all season; Lloyd Jones and David Bates were defensive options that managed seven games each; Aaron Nemane started well but lacked end product after three games; Callum Roberts blew hot and cold on the wing and Adam King was the only loanee to consistently perform well.
The outs saw young striker Andrew Macrae leave for nothing to South of Scotland League side East Kilbride because he was a bit rubbish; Mark Ridgers joined Brighton for actual money (I was shocked too) and Jake Mulraney p**sed me off two games into the season and finally left for money as well.
And all of that sweet profit still saw the club lose nearly £1 million last season. Where's the thumbs up emoji on this?
Betfred Cup
Having been drawn in a group with Forfar, Berwick Rangers, Airdrie and St. Mirren, you'd think we'd cruise through it right? Right?
Of course not. We never actually left a game without a point technically but we did manage to lose on penalties to Forfar and St. Mirren. The Airdrie 'win' wasn't entirely great either but, hey, we beat Berwick 3-0. Go us!
Irn-Bru Cup
The LDV Vans trophy of Scotland was a wild ride. We battered Albion Rovers 4-1 in round three before this happened: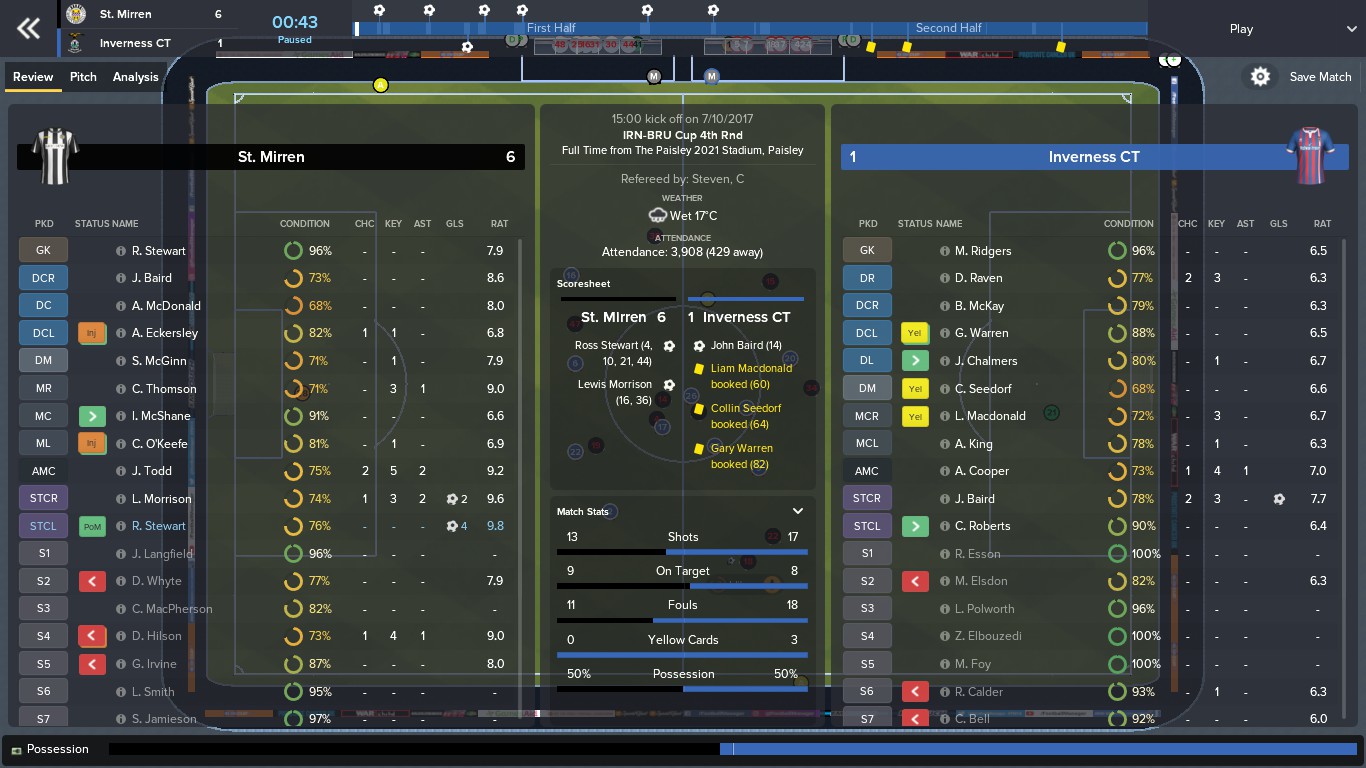 You see why I was shocked someone paid money for Ridgers. Not only was this game incredibly even but Ross Stewart scored 9 goals all season and four were in this game. Better yet, his strike partner Lewis Morrison has never played a league game for St. Mirren and scored twice for them in his entire career. AGAINST US! Ridiculous.
Scottish Cup
A home derby with Ross County was the draw. I wanted to get right in amongst…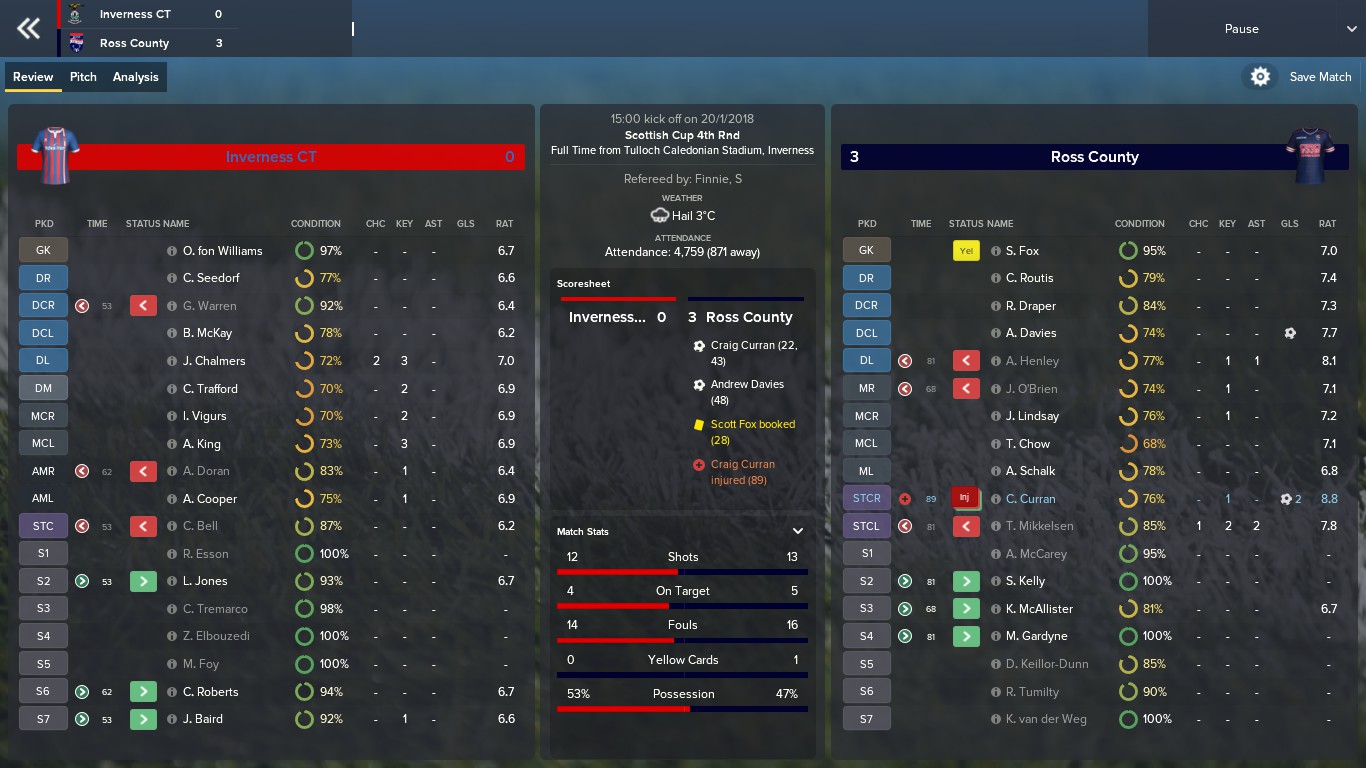 Moving on.
Championship
Consistently inconsistent.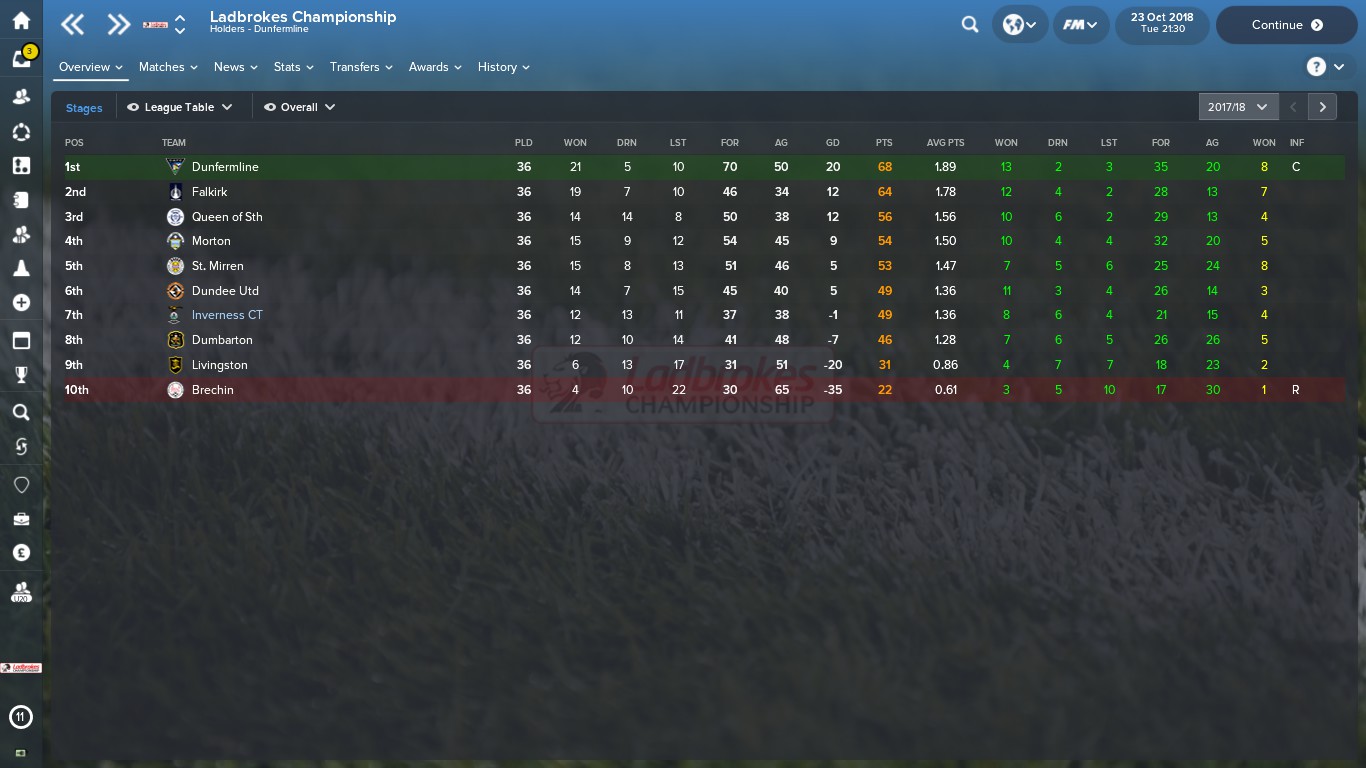 We were great during the middle part of the season but not enough goals and too many draws left us off the pace for the title. Then the end of season slump happened and we finished a mighty seventh.
Player Performance
Erm… not great.
Our top scorer was (I think) Connor Bell with about 10 in total but in truth all of our strikers were very patchy in front of goal. Felicitano Zschus… Susan got 5 in 20; George Oakley was 1 in 11; John Baird (who it turns out was our top scorer ) got 11 in 30 and Bell ended up with 8 in 29.
Our star man was undoubtedly Liam Polworth who won the Fan's Player of the Year award in the end. Slight spoiler for next week but he was sold in the summer but I don't hold a grudge over that. He wanted to go and we got a great deal for him that really helped us strengthen. His contributions will not be forgotten though.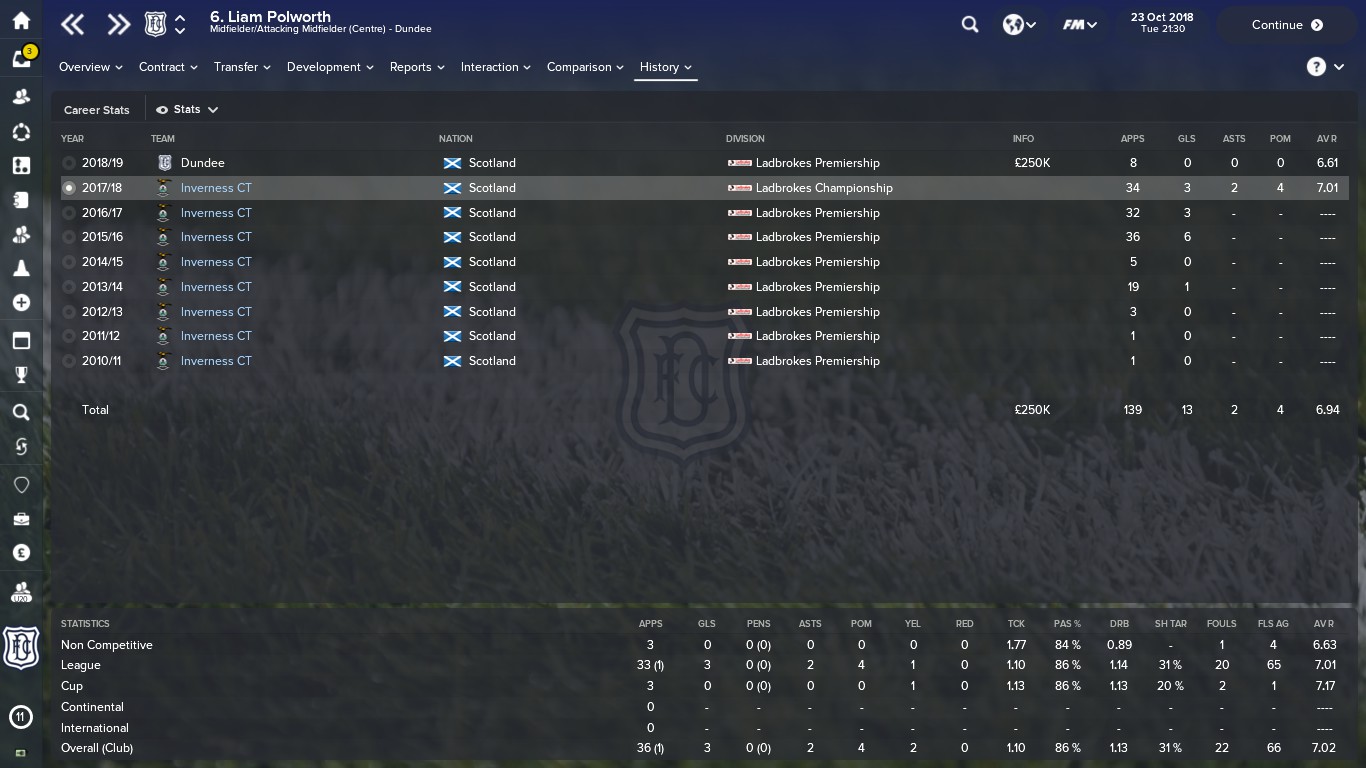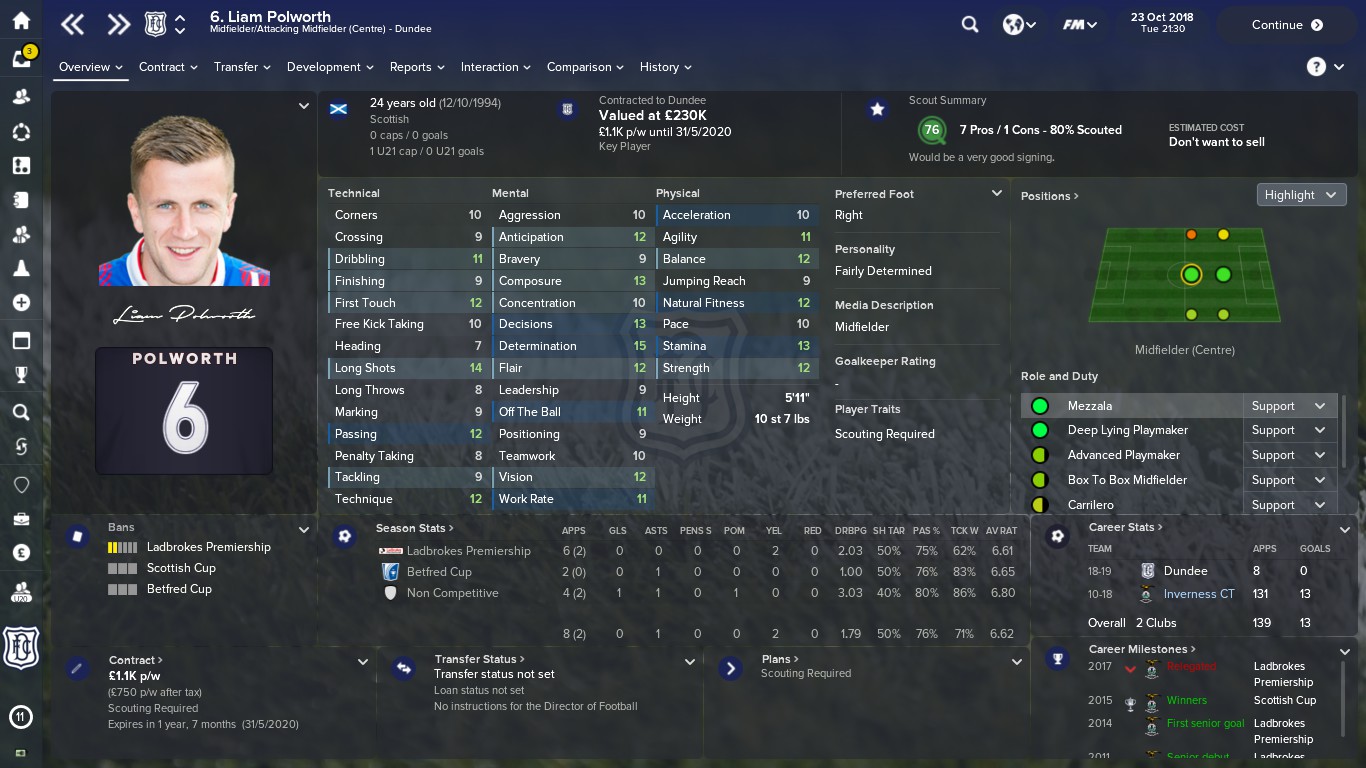 Biggest nonce goes to Iain Vigurs who flat out told me he didn't want to resign with us because he hates the club. He was crap anyway.
How Did I Keep My Job?
Whacked up my reputation and badges. Sue me.
And that about sums up the first season of this save. I know it's not particularly in-depth but I never really saved anything from it so I'm going off memory really. Next time out I'll cover our summer heading into the current season including our very embarrassing Betfred Cup campaign and the Polworth replacement taking The ICT Crowd by storm.
The skin used in my game is the excellent Tempo Skin for FM18 by Keysi Rensie. More information and how to get it can be found here.