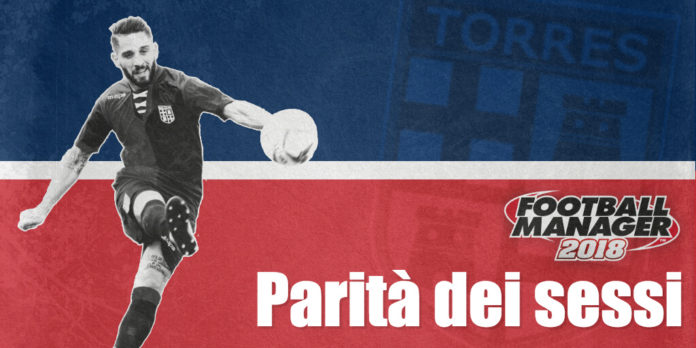 I have good news and bad news. Let's focus on the good part first. We did it. A 2-0 home win over Orrolese saw us claiming the Eccellenza Sardegna title in front of a bumper crowd. An impressing 1250 roaring fans in attendance making it a new record at the Vanni Sanna. 
New to the series? Click here for the prologue and index of chapters
That means we've won the Sardinian double in my first season at the club. I'm feeling pretty great about it, but I still have my eyes fixed on bigger goals. We're in this for the long run, remember?
We're on a mission of gender equality. The women's team at ASD Torres have won seven Italian championships, eight Coppa Italia titles and seven Supercoppa Italiana wins. The men have achieved nothing. That needs to change.
So this is how the season ended. I have to admit that it's way better than I expected when the season began. We were strong in defence and lethal in front of the goal. The 18 games unbeaten run from October to March was the highlight of the season.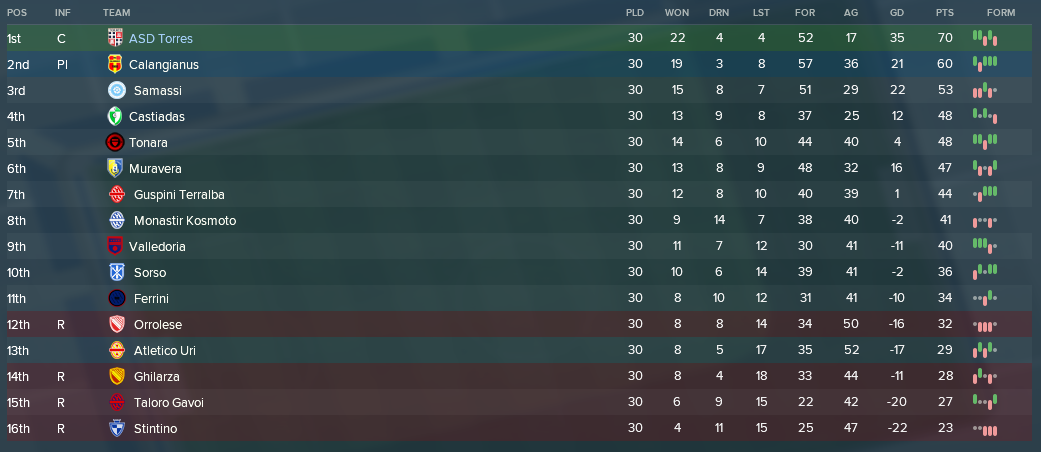 There's no denying that we're champions thanks to our defensive record. Letting in only 17 goals in a 30 match season is amazing. Especially since we conceded six of them in the four matches against Tonara and Muravera. Only 8 other clubs managed to score against us.
If we can strengthen our fullbacks I have a feeling this team will have no problems holding its own next year in the Serie D.
There's really only one choice for player of the season: Gianfranco Botrini. An amazing season for the now 20-year-old forward that managed 12 goals and 9 assists in 25 games.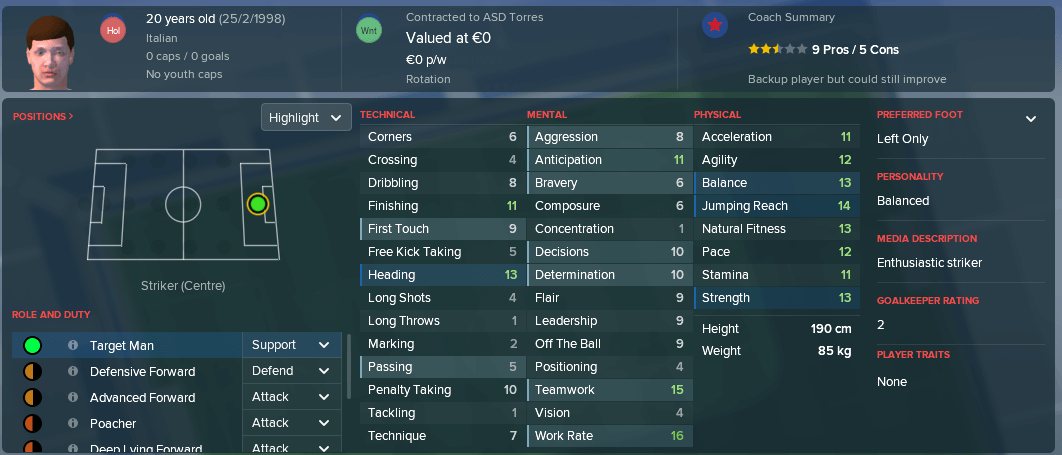 If you see kids playing in the Parco di Badimanna wearing Torres shirts, chances are good that they have Botrini's name on the back. Which is why I almost had a heart attack when I arrived late at the office one day at the beginning of July to see this email had arrived in my inbox half an hour earlier.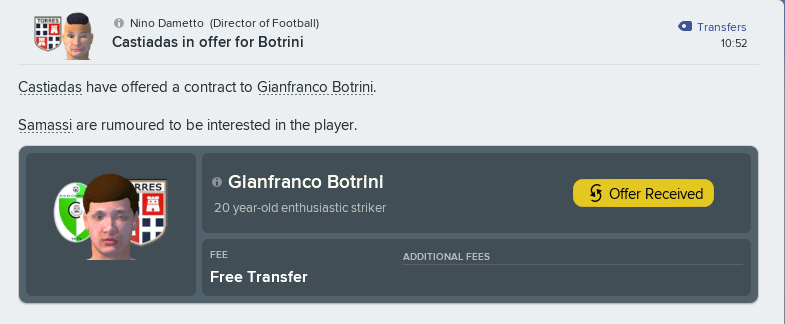 And then this one, just 10 minutes after that, before I had the chance to do anything. What kind of conspiracy was this? Surely our director of football must be in on it. Why else would he not have warned me about this imminent catastrophe? E tu, Nino Dametto?

How could this happen? How could he leave us now, just as we're getting ready for the Serie D? It wasn't money, of course. Castiadas are amateur just like us. And we left them behind the Eccellenza. They finished fourth, 22 points behind us. This made no sense.
Our best player now wore the green and white Castiadas shirt. I did the only thing I could do, of course. I begged for him to return. Botrini, the jokester, was only happy to accept. He showed up grinning at training a few days later. Turns out this must have been some sort of prank thought up by Botrini and Dametto. Well played, Sirs! You scared the bejesus out me. So now Botrini's record looks like this.
 Finances
Being amateur has one major advantage: the cash keeps rolling in. In the past year we've more than doubled our balance. The chairman asked if we should consider going semi-pro. But for now, we're steaming on into the new Serie D season as jolly amateurs. 

If like me you have followed along with Chris Darwen's excellent series with Cannes, you have learnt a cautionary tale. If not, please do yourself a favour and read it by clicking HERE. And when you're done, load up your flux capacitor and jump in the DeLorean for a trip back to the nineties in his new series: One Vision Part I.
I'll sum up the Cannes series for you: An amazing rise from the 5th tier to the Ligue 2 as amateurs, nearly getting promoted to the top league while maintaining the Olympic spirit. Only to have the last season as amateurs fall apart end in relegation as all the players refused to sign the paid contracts the club could now offer them. It all ended shortly thereafter.
To me, Cannes is the dead canary in the mine shaft. We'll make sure to go pro in good time, but I think we can push on for one more season yet. The teams in Serie D are semi-pros. We can take them on as amateurs, I'm sure of it. But we'll make the shift before going up again.
The benefit is financial. One more season means a lot more money in the bank. And that'll come in handy soon enough.
Last season we sold 45,000 euros worth of merchandise. I have to thank @VRfussball for the kits. I'm sure that's the reason. Look at these beauties.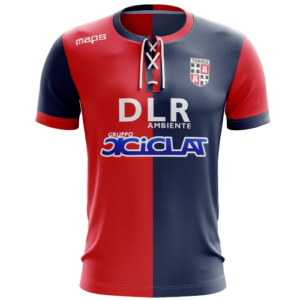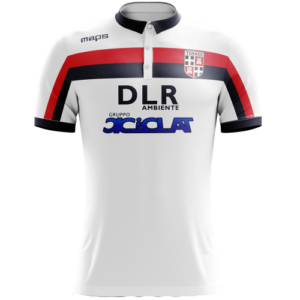 Bonus info
To make a good season even better, Cagliari were relegated from the Serie A. They might not feel the same way, but I consider them our Sardinian rivals. It'll still be a long time before we meet them on the pitch, but the management at the Arena Sardegna might as well take a good look in the rear-view mirror. We're coming for you!
Juventus won the Serie A of course. With a 68 goal difference and 13 points to Napoli in second place. Palermo took the Serie B title in front of Pescara.
Manchester United won the Premier League as well as the all-Manchester final of the Champions League against City, despite having only 38 percent ball possession. In the alternate dimension in which we play, the fans absolutely love their Portuguese manager, Joaquim Cardinhos (I play with fake players and personnel, remember?).
Argentina won the World Cup 3-2 against Brazil.
Stupid is as stupid does
So we've arrived at the bad part. I'll really try to temper my words here, The Higher Tempo Press is a respectable site after all.
So the preparations for the upcoming Serie D season have been… less than great. My plans to reinforce the team have… not gone as planned. All in all I am… not at all excited… about my own ability to manoeuvre the transfer market or manage a football club.
I'll try cut a long story short. I'd love to blame someone else, but it's really all my fault. I totally botched the summer break and we could be in for trouble. Or not. I honestly don't know. My self-doubt has reached record heights.
After scouting and assessing the teams in Serie D, I came to the conclusion that we needed to strengthen our fullbacks. But other than that we were lining up pretty good against the teams in our new division. Obviously, if a really good player presented himself, I'd sign him. Why not? it's not like we're paying them.
So I was happy to introduce these new players to the press. They represented both a huge step up in quality and valuable experience.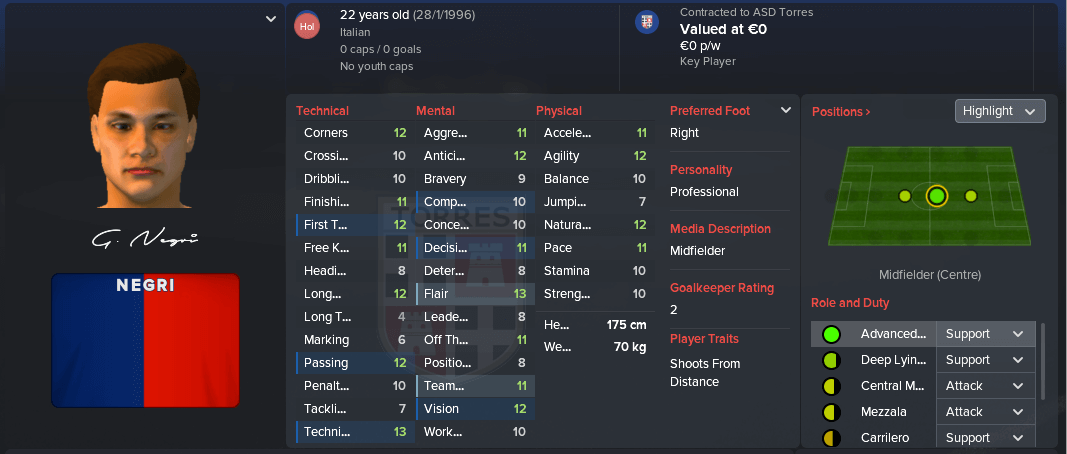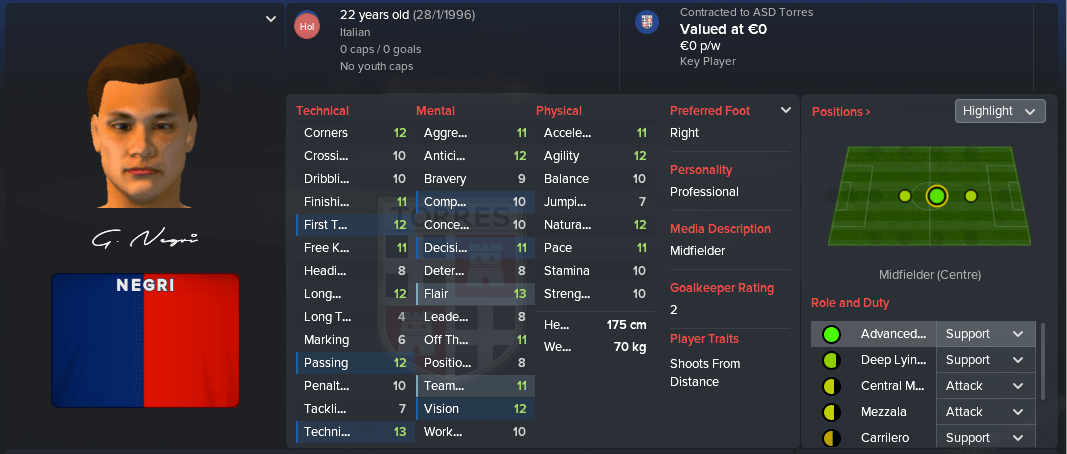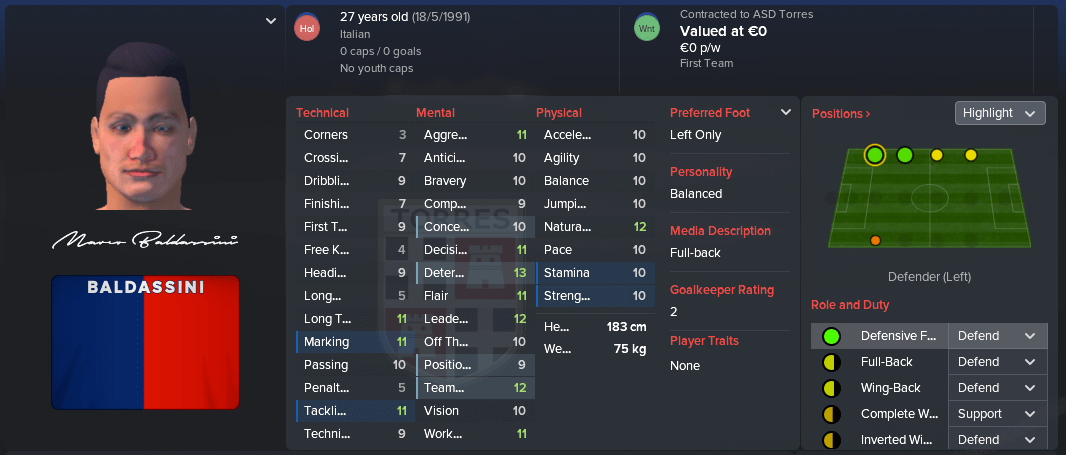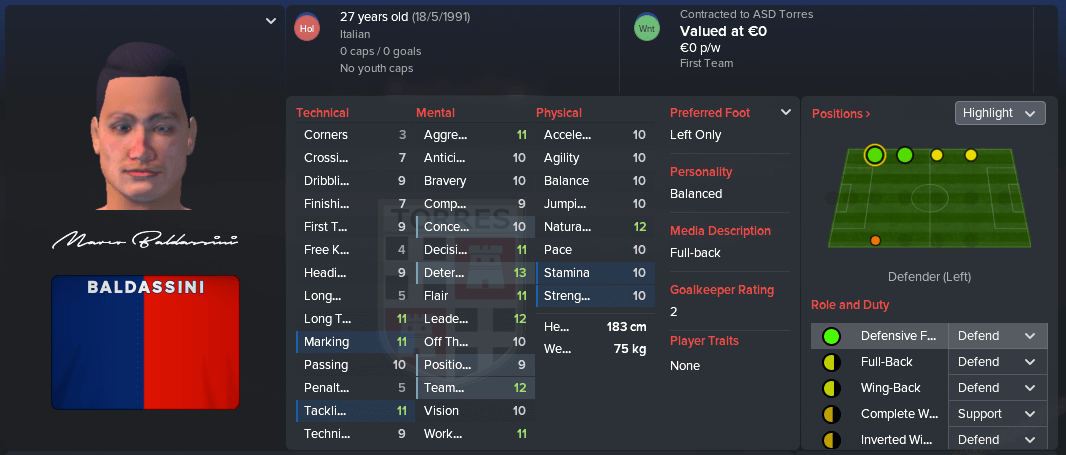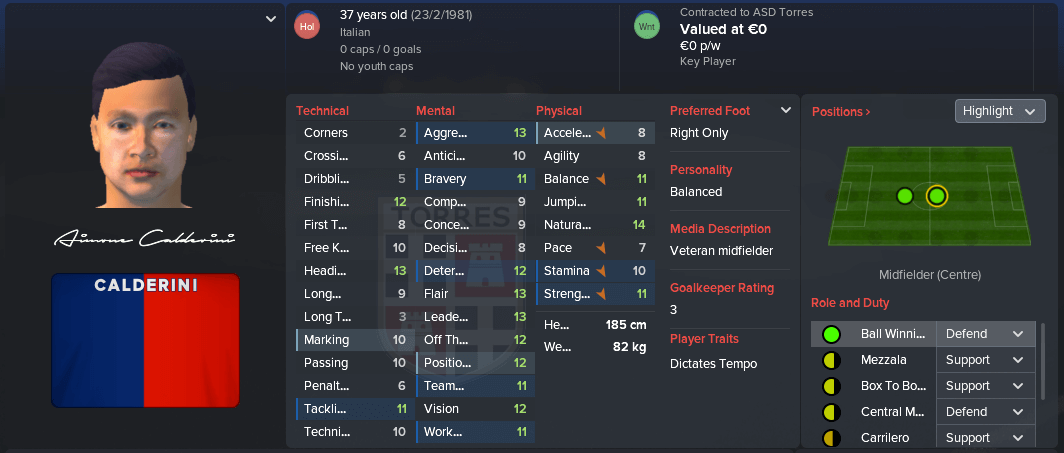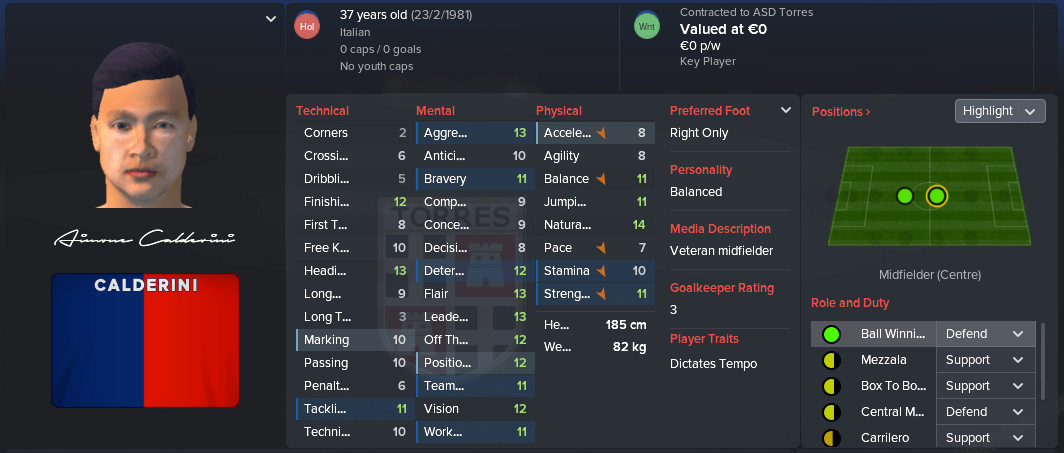 Things were looking good. And then suddenly, they weren't.
First, my wingers quit. Remember how I said life as amateurs was all peach and dandy and the money kept rolling in? Well, the players didn't feel that way. Both of my first team wingers quit to sign with other teams. They made 25 assists between them last season. That seemed to inspire the backup, so he quit too. This was bad news. I've only ever played wide formations relying on wingers to feed one or two strikers up front. Now I had to come up with a narrow tactic. And I had no idea how.
But we're not at the really bad part yet.
Because then this message appeared just as the season was getting underway. I'm sure someone must have mentioned this to me earlier, but I had no recollection of it. Turns out we have to field four(!!) U20 players of which three(!!) have to be U19 and one U18.

Apparently, we're playing some sort of semi-youth league. I probably should have looked at the league rules earlier. After all I did play almost an entire season in Eccellenza before realising that I could make not just three, but five substitutions during matches. The rules are weird in the depths of the Italian league structure.
Be that as it may, I had not planned for this. There's no way I could live up to those rules and field a decent side. I had only two decent U20 players and both had left me for paychecks elsewhere.
No wide players. No working tactic. No decent U20 players to slide into the first 11. Things were… less than ideal.
Only one thing left to do, I said to myself. Head for the loan market, the transfer window is still open. Must be plenty of semi-decent youngsters available. There were. But they didn't want to play for us. Turns out the only players willing to play for a recently promoted Serie D club from Sardinia are the ones already on the island.
Which means I had to do what I wanted to do least after mocking Sergio Silva for guiding Cagliari to relegation from Serie A. Swallowing my pride, I asked to sign three Cagliari youngsters on loan. To my surprise, Cagliari accepted and the players were ready to play for us. It almost felt like a bigger humiliation than if they had rejected my request.
So now I'm trying this 4-3-1-2 on for a size. We won't line up exactly like that, though. Not enough kids on the team sheet. But anyway, so far we've not done bad and are currently 11th, one point above relegation.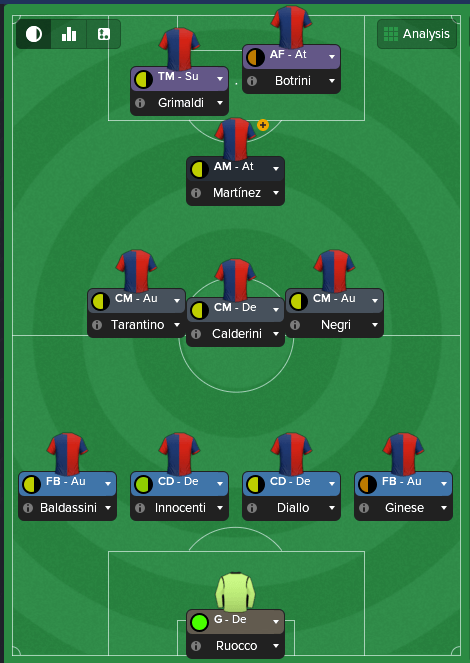 I still have no idea how we're supposed to play in a narrow formation. The defensive side of our play is rubbish and our goals are mostly a testament to Botrini's physical stats and plain luck, to be honest.
But we're still in this. I have my scouts looking for young, decent wingers on free. Meanwhile, I'm researching everything I can about narrow formations. People say narrow formations are hacks this year. So far, I'm not feeling it.