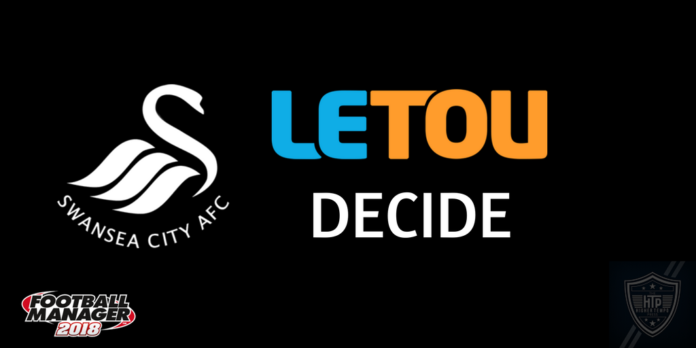 A quiet Monday, with only my analyst's report on Chelsea, who we play on Wednesday the only thing to happen.
That being said I'm still furious we didn't get 3 points on Saturday, despite Brighton's solid start to the season I felt it was a somewhat winnable game, and only getting a point drops us down the table (and starts raising questions about my future!).

Chelsea is another potential place to pick up points, they haven't been at their best this season and find themselves in 9th. A win would mean we move into mid-table whilst a defeat could mean…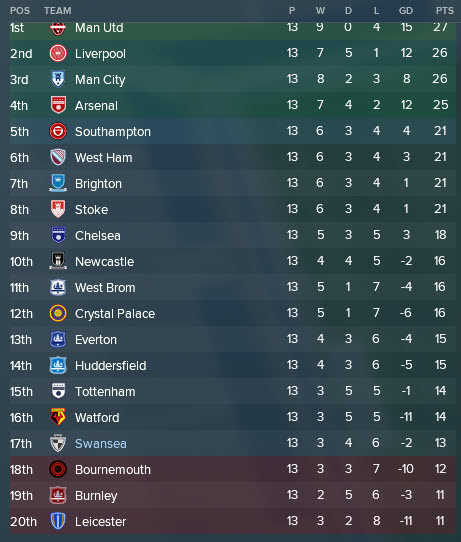 I have 2 viable strategies for Chelsea, but I need you to help me choose which one to go for. Their central midfield is light – with only Kante and likely Fabregas as the central options. This could mean our current tactic of crowding the midfield could be the way to go. Alternatively, their attacking wing-backs and inside forwards will double up on our full-backs due to our lack of width and go to town.

So:

Stick with our crowded midfield (the 4-5-1 narrow)?
Or
Switch to a 4-5-1 with wingers for this game?
#FM18 #LetouDecide with @LetouSports

Following @From_The_Wing's disappointing weekend draw as #SwanseaCity manager he is asking you to vote and decide what happens next…

— TheHigherTempoPress (@thehighertempo) November 27, 2017