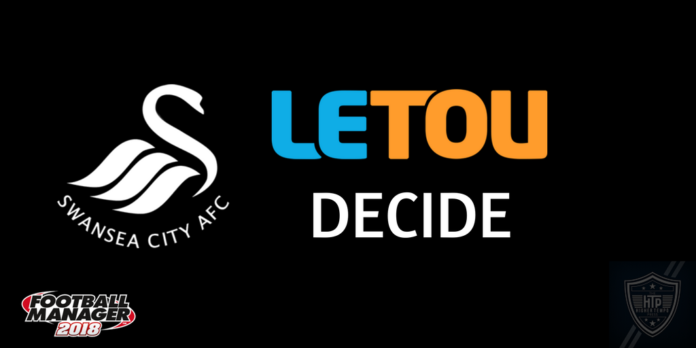 Another quiet day with no press conferences or anything happening at all, so with that in mind it's time to start preparing for Saturday's game against Brighton.
As you can see from the table above, Brighton have been in fantastic form and find themselves in the heady heights of 6th place. They've achieved that by having a tight-knit midfield, with plenty of flair and pace on the wings. The following picture shows their most used formation and tactics so far this season: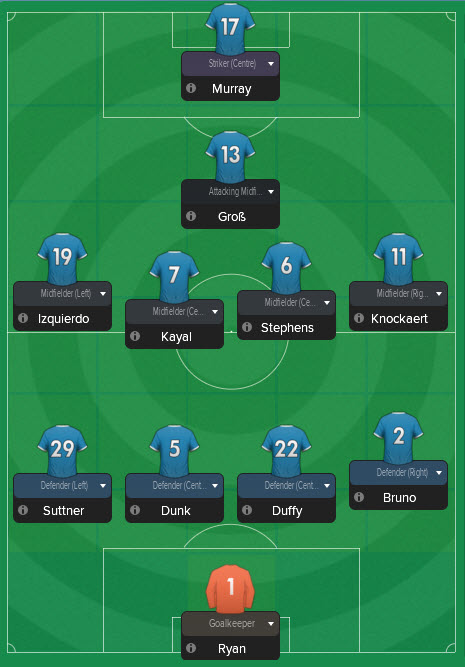 Groβ has been instrumental with 1 goal and 3 assists to his name. Davy Propper often takes his place from the bench and has racked up 5 assists and 1 goal. It's this position that I think will be the key to beating Brighton. If we can stop the supply from central midfield, Murray will hopefully lack in service (providing we also deal with the threat from the wings). Therefore I'm thinking (just toying with the idea at the moment) with dragging another midfielder back from central midfield into defensive midfield alongside Mesa. This will allow us to man-mark Groβ/Propper whilst still maintaining numerical superiority in the middle of the pitch. Will see how the rest of the week shapes up before committing to that idea!