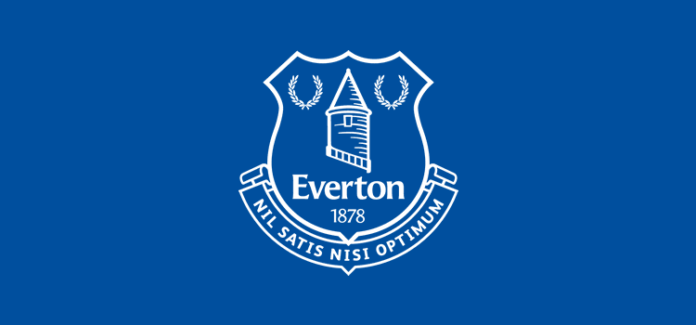 Welcome to Episode Three!
I would love to bring you good news. Unfortunately, I cannot do that yet. A truly sucker-punch 2-0 defeat to Newcastle was the first match after the international break. Despite having in excess of 60% of the ball, the Magpies snatched a goal in the first half, and a late one to add an unjust gloss.
Sparta Prague were our next opponents. The Europa League group opener meant a long trek to the Czech Republic, and I opted for an almost entirely rotated team. If you've got the depth, you might as well mess about with the line-up in the Europa. Florin Andone remained in the side though, as I looked to find him some form.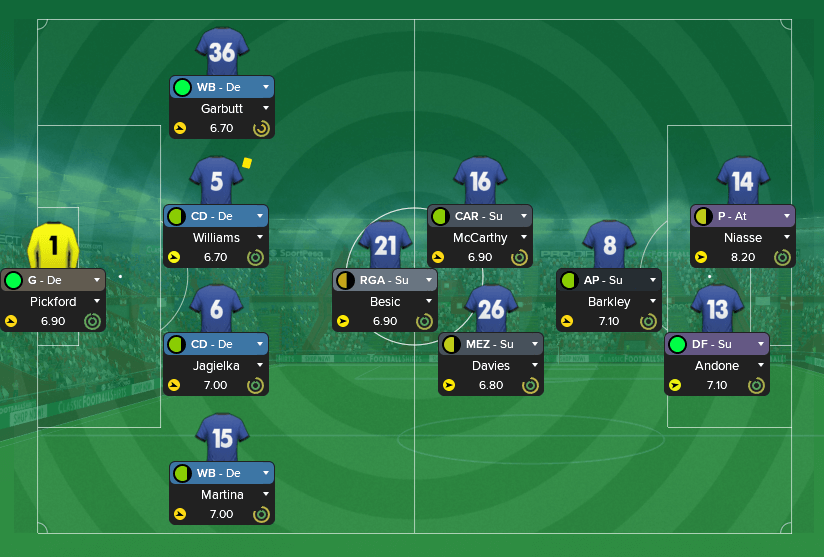 Within 16 minutes, we were 2-0 up, and Andone had found the net. Oumar Niasse delivered a smart, instep finish in the opening 10 minutes, and we were ready to switch cruise control on. David Lafata ruined the relaxation, unfortunately, making it 2-1 early in the second half.
Thankfully, Ashley Williams tapped home from a set piece in the 80th minute to avoid any jittery closing moments.
Then, we take a peek at the schedule, and it's a double-header with Eddie Howe's Bournemouth. The league fixture comes up first, followed by the third round of the Carabao Cup. A war of words broke out before the first match, but only because I wouldn't succumb to media pressure to praise Howe for using mediocre English players.
The first match saw three goals in the first 30 minutes. A stunner from Davy Klaassen was equalled by a smooth Jermain Defoe finish, before Sandro smashed a 25-yard drive into the top-right corner after a long, patience team passing move. Charlie Daniels then made it 2-2 from the spot on the stroke of half-time.
Defensive chaos reigned in the second half. Leighton Baines was no more than a passenger down the left, and Michael Keane was all at sea. Bournemouth ran out eventual 4-2 winners.
Keane was punished for his frankly shambolic display, and Muhamed Besic came whinging about his lack of minutes. I had my first revolt on my hands.
The Carabao Cup match went a bit differently. It was a cagey affair, ending 1-1 after extra-time. Chances were there for both teams, but Sandro and Wayne Rooney missed good opportunities. An eventual penalty shootout win at least kept the fans' rage at bay for a while.
An efficient, if uninspiring 1-0 against West Ham came next in the league and things were finally on the up.
The Europa League rolled round again. It was Zulte Waregem this time, who were visiting Goodison Park for the second match in the group stage. The Belgian side were easily beaten. Rotation was again my friend in the Europa.
In quite a turn of events, a bit of momentum began to build. Burnley were seen off 1-0, and Sean Dyche's side were frankly very fortunate to only lose by the solitary goal that they did.
Then came the match of my season to date. Jordan Ayew capitalised on some shoddy defending to put us 1-0 down in the 30th. Defeat here would leave me almost on the brink. Gylfi Sigurdsson quickly answered from the spot, however, before Ayew scored his second in the 52nd minute. Eyes gazing down a cruel barrel, it was time for my go to move.
A switch to a 4-2-1-3. The three are central strikers. Andone appears, he delivers. Goals in the 80th and a cracking finish in the 85th see my Toffees clutch a dramatic 3-2 victory. Pressure relieved.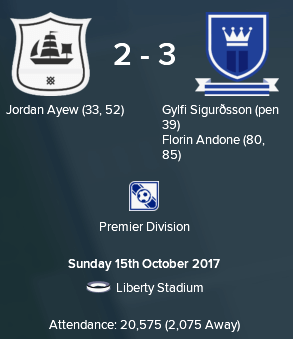 An unenviable run of fixtures was then upon us. I limped towards the first match – a Europa League group match with Milan – with little confidence. I tinkered with shape a bit, but it was a disaster. We were 4-0 down early on, and could only get it back to 4-2 late in the mtch. A fifth goal was scored to rub a kilogram or so of salt in some very fresh wounds.
Then came Manchester United. We limited their chances well, but Jose Mourinho's side were clinical. Dispatched is probably the right word. I thought we could bounce along and hope this was nothing more than a blip.
A collapse against West Ham in the Carabao was not quite what I was looking for as a response. An early goal upset the game plan. Then, trying to chase the match, the Irons hammered us.
Although we led for a while against Liverpool in the next match, the gut-wrenching moments soon followed. James McCarthy was now very angry with me for the fact that he was playing like a man who had never learnt the rules of the sport. I had another minor revolt on my hands.
The following 88th minute winner from Morgan Schneiderlin to overcome Milan at Goodison Park lit up my year. It gave great hope. It put us within a result of Europa League progression.
The next three league matches: Chelsea, Spurs and Manchester City.

Can I keep my job? Find out in the next episode…