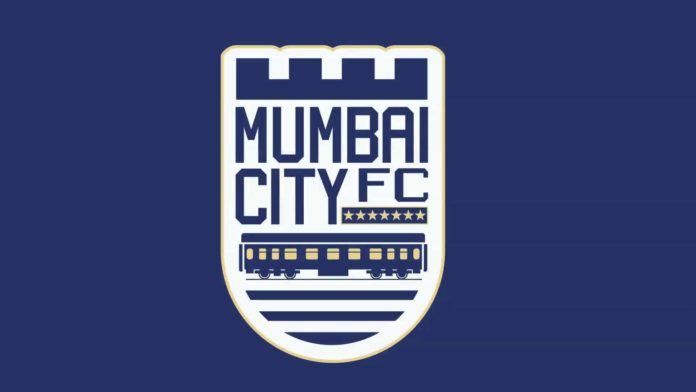 With the real world ISL kicking off at the weekend, and you can follow my thoughts on all that here, it was quite fitting that we got the second season of my stay at Mumbai City FC underway at the same time.
I was asked in Slack about whether I would get quickly bored in India after such a successful start, and my answer is (at this stage, and I know how flaky I am) no. I don't think I will. The reason for such a strong answer in the negative is that there are so many things to achieve on this journey.
In no particular order…
No team has ever won back to back ISL tournaments
No team from the ISL has ever won the Federation Cup
No team from the ISL has ever won a continental trophy
There has never been a completely homegrown side in the ISL
No team from India has ever been considered one of the best in the world
India have never won anything as a footballing nation (or, I believe, ever qualified for the World Cup)
No Indian club has ever been valued at $1bn
etc etc etc
There are quite a lot of things I would love to achieve, but I do accept the point that India could become quite boring quite easily if we became dominant without too much effort.
It has already got me thinking, inspired by @fm_samo and his Scottish database, about restructuring the Indian football world for FM19 (come on, that has to be the first FM19 save idea reveal, no? What do I win?) to allow pro/rel and the usual stuff that you need to grow a competitive football nation – but until then we crack on as we are.
So ISL 5 has started baby, and Mumbai City are the defending champions.
First up was a trip to the North East of the country to play the imaginatively named NorthEast United. Having had eight of the squad arriving back from international duty of varying levels 48 hours before kick off was inconvenient – I mean, we had three months of preseason for crying out loud, could this have not been better organised?
As a result, our young wundekind Dawson Dias was only named amongst the substitutes.
Israilov was straight into the league side as our roaming playmaker and I was excited to see what he could bring to the ISL.
It turns out, with one minute remaining, this is what he planned to bring.
Not a bad way to introduce yourself to the league, eh?

On the whole though we were substandard, but we got the three points and all that. Everton Santos missing a penno though, that doesn't happen too often.
If I was starting to worry about Thiago Santos' form then I needn't have. Kerala Blasters came to Mumbai and left with their tails very much between their legs as we put the kaibosh on any hopes they had of winning this year's title. OK, it might be a bit early to say that but we did them comprehensively.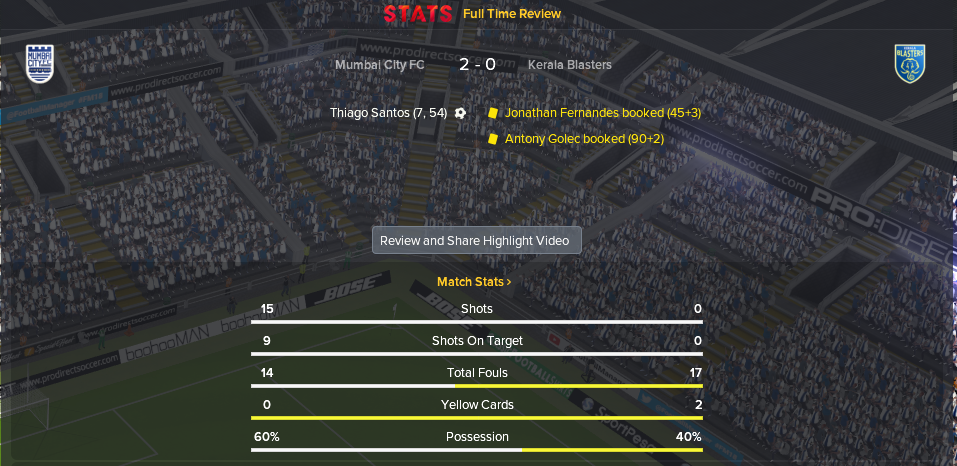 What's that? No shots on goal at all? Your supposed to be one of the biggest clubs in the land aren't you? It was our most dominant display since I arrived.
Complacency can be a subtle bitch though, always lurking behind some bush or lamppost and briefly we fell for her charms against Bengaluru FC.
Sunil Chhetri is still the Indian footballer – a pin-up, pretty talented and adored by the Bengaluru FC fans like no man before him.
He got booked for diving in the real world this weekend and, bluntly, he is not adverse to a little tumble in the box on FM18 too. The ref fell for it and he put Benga 1-0 to the good.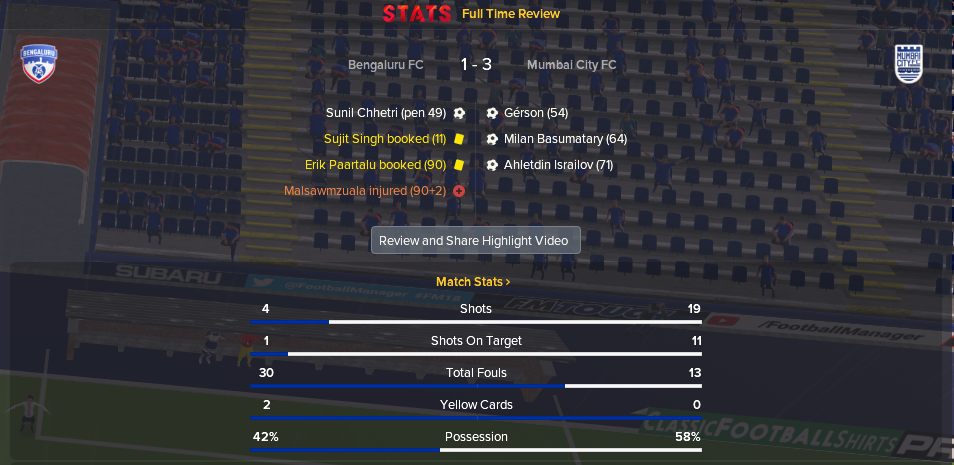 It woke us up though, it really did. We moved through the gears quicker than a Toyota Prius and we have a good switch option in pushing Israilov up front and bringing on Milan in midfield when Thiago is having one of his quiet days. Look at the match stats though, a theme is developing.
We beat Dehli, who were bottom, before facing Jamshedpur, now Steve Coppell-less. Thiago Santos is a 1 in 2 kinda guy at the moment. I don't mean goals, oh no. I mean performances. Some would call him inconsistent, turning up one week and going missing the other. The fact he is doing this every single fortnight seems to suggest he is very consistent. His was a fine hat-trick against Dehli and should have been four, considering he missed a penalty before scoring the next one. Mumbai are flying!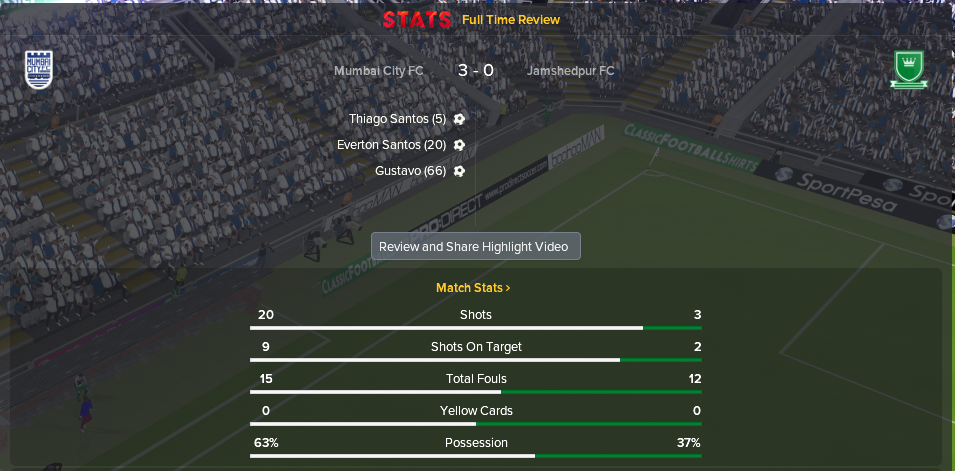 Whoa there hang on – Thiago Santos two games in a row? Less of that mate, you'll confuse things. That made it 5 wins from the opening 5 games which is, in India, over a quarter of the regular season gone.
ATK were keeping pace up until the last matchday where they drew, and as I earmarked them as our biggest rivals I cannot wait to play them on matchday 9 and 18, the latter being the final regular season match.
FC Pune City, the media favourites for the title, are lagging 5 points behind already but they are our next opponents.
To pass a bit of time, I thought I'd have a quick check of some of the league stats.

I do love being bottom of the net spend table having won the league and raced away this time round!
I am going to have to suck this up a bit, if I am serious about becoming one of the biggest football clubs in the world…

One of the things we will need to address soon is the stadium. We are selling out every week but we only have space for 20,000. It might be time to talk to the board about their plans.
So the mission to regain the title has started as well as it possibly could. The next four games see us play the other four sides currently in the top five. This could be season defining. Once they are out of the way we will be in January, and the AFC Champions League will be on us. I cannot wait for that to start.
Forza Mumbai!