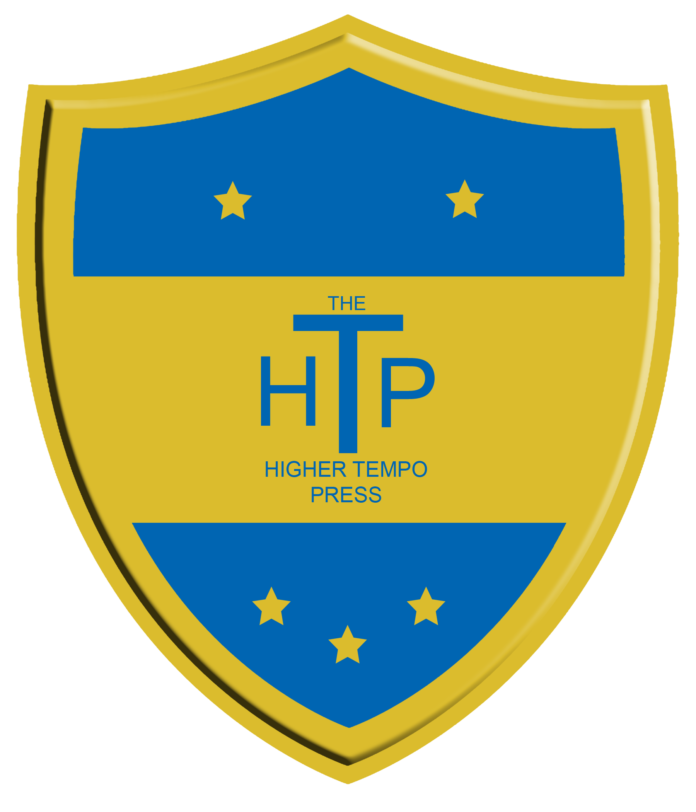 So this is the new save folks, and boy am I excited by it.
Football Italia was a big part of my childhood.  You see, when I was growing up we didn't have 24/7 football on television.  In the mid-to-late 80's we were lucky if we got a handful of Division One matches on the box to complement the League Cup & FA Cup Finals.  There were England matches too, but as English clubs were banned from Europe my knowledge of foreign teams came from reading about them – and not on the internet, oh no.  Newspapers, books, magazines, annuals.  Life was a little different then.  Then came Italia '90 and all it's glory.  It was actually as a poor a tournament as we have just seen with Euro 2016, but it didn't feel poor as somehow England made it to the semi finals and Gazzamania kicked into full swing.
Stick with me, I am getting there.
In those days, Serie A was the place to be.  It was THE league.  It had the finest players on the planet, whereas Division One would see players like Glenn Cockerill and Micky Gynn doing a turn in the middle of the park.  Serie A had all the stars, so you can imagine the excitement when, with David Platt and Paul Gascoigne transferring to Italy, Football Italia was thrown on to Channel Four.
Anyway, it was through Football Italia that I first saw a Zdeněk Zeman team play football.  It was a sight to behold.  Frenetic, attacking, "pressing" or as we called it back then, "closing them down" and absolutely unashamedly relentless.  Zeman was the antipathy to Italian football.  Forget the mythical dream of 0-0 being the perfect result in the Italian game.  Zeman was more than prepared to lose 5-4 if it meant giving entertainment to his fans.
His team at the time was Foggia.  They were known as Foggia dei Miracoli as they were a small club that had gone from the third tier of Italian Football (C1) to Serie A in just three seasons since the appointment of Zeman.  His brand of ultra-attacking 433 football saw his side out score many opponents, in fact his first season in Serie A saw Foggia beat Verona 5-0, draw 3-3 with Napoli and Fiorentina, 4-4 with Atalanta whilst losing 5-2 and 8-2 to Milan and Lazio respectively.  But, they stayed up in a style never seen before in Serie A.
If you are interested in Zdeněk Zeman I would recommend reading these excellent pieces by twentyminutereads.com and Paul Grech for thesefootballtimes.co – they will very much whet your appetite for this save.
In 2015/16 Foggia once more reside in Lega Pro C1, the third tier of Italian football.  It is time to bring back the ghost of "Foggia dei Miracoli" or "The Miracle of Foggia."
I am amazed I have not stumbled across this save earlier in FM16.  I love Zeman.  I love teams that used to be in the top flight and are now lower down.  I love trying to replicate, honour and emulate particular managers, so this ticks every single box.
Let's look at how I plan to do this.
Replicate and Honour
As I have alluded to, Zeman played a massively attacking, high tempo, aggressive, crazy 433.  Not just at Foggia, every Zeman team that has ever taken the field has the same blueprint.  Therefore, so will we.  This image taken from Zeman's Wiki page gives you an idea of how he sets a team up:
And this one here was taken from an article posted on OutsideoftheBoot.com when Zeman was more recently at Pescara:
Naturally, I will look at the tactic in more detail as we move forwards, but a few things immediately spring to mind when looking at the picture above.  Veratti seems to have the movement of a roaming playmaker, which could be fun in the DM hole.  Cascione looks like the classic CM/A to me, meaning Nielsen's role would be CM/S.  Up top, Insigne (who went on to do ok for himself) seems to have complete freedom of movement there so I am thinking AP/A with the right hand flank being IF/A.  Having spent some time watching every goal Foggia scored in their debut season back in Serie A here it is clear that the two wide attackers have to contribute goals rather than assists.  Assists seem to be the domain of the two attacking full backs, and that suits me down to the ground.  I think it will be fairly easy to remain true to the ideology of Zeman.
Zeman's methodolgy was not just about the style of play on the pitch.  He was known for scouting, recruiting and developing unpolished diamonds from the lower levels of the Italian game.  This is something I will also be looking to replicate in the save.  Considering the amount of work they are going to have to do on the pitch Work Rate, Determination, Stamina and Natural Fitness will be some attributes I will be keen to uncover.  I will, as ever, look to add my own twist to the scouting using my tried and tested "StS" formula to back up the work of the scouts.  It is probably worth an update, so look out for that post.
Foggia were run on a very small, tight budget so one of the first things I shall do when I take over is run a "Balancing the Books" analysis on the club to find my "Real Wage Budget."
Emulate
Incredibly, Zeman has won very little in his career.  One Serie C2 title and two Serie B's hardly match up to his legend.  Therefore I would like to think I would achieve more than he has been able to in his career.  That said, if you have read the Twenty Minute Reads article I posted above, then you will know the Zeman possibly lost the chance to win titles due to his outspoken position on doping in Italian football.  We will never know if he could have taken a team to the title or been given one of the marquee jobs of the day, such as Juve, AC Milan or even Barcelona or Real Madrid.
What will success in the initial part of this save look like?
Taking Foggia to Serie A in straight seasons would match Zeman's achievements whilst playing in the same style.  He finished 9th in his first campaign in the top flight, so if I get that far I would look to beat that.  Any major trophies after that would constitute a career emulation, though they do not necessarily have to be at Foggia.  There is an argument to suggest that I should look to manage Roma or Lazio later in the save and see if I can win the title with them.
Either way, this is going to be a hell of a lot of fun.  Expect goals at both ends, some brilliant signings and a lot of profit made when players move on to bigger stages.
This is a classic save for me, it ticks all the boxes I like so I am going to enjoy it.  My last decision is whether to go FM Touch or remain with the full fat version.  You'll find out in the next post.
---