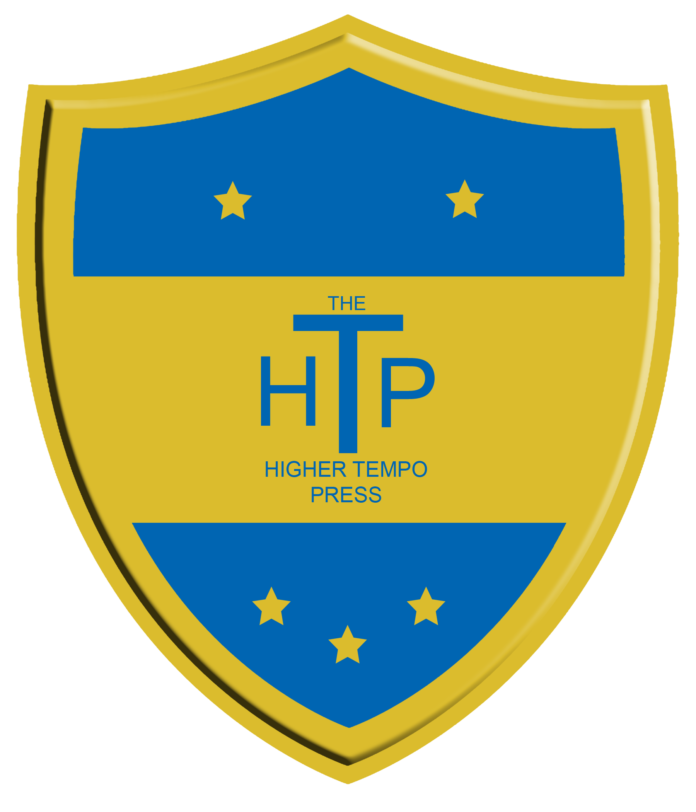 Sometimes pre-season can be exciting, sometimes it can be bloody stressful.  This pre-season as certainly been one of the latter!  Zacatepec won promotion into the top flight and we are brassic.  Totally brassic.  Costs need to be cut everywhere, and sadly this is something I LOVE doing.
I needed to get rid of some players and I needed to recruit some players.  Sounds like every pre-season, right?  Well of course, but the fun in this pre-season was going to a little bit like Christmas and when the guys go shopping.  We leave it to the last minute Christmas Eve, don't we?  My pre-season shopping was going to be like this.  I knew roughly who I wanted to get, all free of course, but so much would depend on who got released and who asked for a very small working wage.
Plus, I was hammering the loan market in the hope of getting some talent on the cheap.
So I needed to cut costs and it was the wages that were killing us.  Hardly surprising when you have a look at the first team squad and U20 squad at the end of the season – the previous regime had let loads of players out on loan, which was great, yet we were still paying their wages which was not so great.
As you can see below, we started pre-season (before contracts expired) in a situation where we had a massive outgoing on wages, particularly in the U20.
After contracts had expired, we hadn't made a great dent in them to be honest.
As you can see, our wage bill for the year was going to be just over £3.5m.  Working on 10,000 paying customers per game (season tickets already accounted for) we would only generate £1.5m in gate revenue over the season.  This was worked out assuming we were knocked out of both cups at the group stages and do not make the play offs.  That is a £2m gap, and our sponsorship did not cover the gap.  I have always believed that gate revenue should pay the wages in smaller leagues, so we will work towards that.  That said, if we get 15,000 in the ground each week then it would be another £300k for season.  That starts to make a difference.  If we qualified in both cups, two more home games etc etc shows how we could close the gap.  Maybe not this year, possibly next.
Anyway, that mean my recruitment had to be done in a certain way.  Firstly, certain players would be leaving.  Espinoza, our title winning captain, decided to retire after I waited and waited on offering him a new deal.  He is now our U18's coach.  That meant a central winger was needed.  I also let the back up goalkeeper go, as well as young Trevino.  I might have made a mistake in releasing him, but he wanted double the wages he was on.  Vidal, who as a terrible player, was let go as well.  The others released had all returned from their loans, and you can see from the spreadsheets above what kind of money they were on.  Annoyingly, I have several others I cannot shift.
I then decided which players I could not be without.  Caso got a new deal, on less money.  He had been superb in goal and was a good mentor for the youth team keeper, who is now the reserve goalkeeper on the bench.  Luis Fernando Sanchez was one of the stars of the Closing Stage last season, and only wanted a small rise so he got a new deal.  I also promoted a few from the U18's as they were cheap and had potential.  The right back, Rodriguez, is already in the team – not bad for £9 a week although his agent already wants more.  I am hoping Yamin might become a decent shadow striker one day, he is currently an out and out striker.  Zagal can play centre back, defensive midfield and central midfield and is tall.  I like him, he will do well.  All three are currently being tutored.  Anyway, I needed players.
First in was Gaston Kranevitter on loan.  I have no idea who he is, but the plan was to make him a shadow striker in the Guido Vadala role (see my Boca save in FM15).  He got injured in the friendlies and is out a while.  I am paying £10 a week for him, plus a monthly fee, which all added up to be cheaper than signing someone on a full time deal.
Second up was Lavallen from River.  Again, no idea who he is but I hope he will rotate with Bofo in the Enganche role.  One thing I like about the kid is that he has been with me five minutes and he is already adapting to his new role.
Ramirez is on loan from Chivas.  He is a Mexican U21 international and is earmarked to play many games in a DM/RPM role.  He would have started the season there, but he was unavailable for our first game against Chivas.  His replacement, Barrera, did something special that day so Ram is waiting for a chance to start.
Tovar and Pacheo are both ones for the future, hopefully ones I can develop and sell on eventually.  They are both attacking wide players by trade, but will be developed into complete wing backs.  Pacheo in particular will get a few games as no doubt I will need to rest the 17 year old Rodri from time to time.  Tovar is understudy to the new club captain, Alvarado.
Luis Ricardo Reyes excites me.  He can play in all three midfield stratas and I've decided he will be Espinoza's replacement.  He has started well and I think will go on to be a club legend.
Looking at the games so far, the results are below.  Remember, we are predicted to finish 18th out of 18.  That is hardly surprising seeing that, even when we are overspending, our net wage spend is half of the team above us.  Coupled with the board asking me not to get outclassed too often, I was expecting a tough season.  I instant resulted my way through pre-season as I knew the tactic worked and I just wanted to players to get fit.
Chivas (a) 2-1 win
Boom.  What a start.  We went ahead through the new skipper Alvarado.  Alv has converted quickly to left back and he broke from deep and thumped it home.  Sanchez dropped a pass in short to Caso and Chivas levelled and I thought "oh, here we go."  But no, minutes were left when the ball fell to Barrera on the edge of the area.  He spanked it first time and it flew into the top corner.  It was a special goal and a special win!
Murcielagos (h) 2-0 win
This was a cup game against a team in the league below.  Reyes got his first goal for the club following a wonderful team move and Alvarado absolutely took the net off the posts with a shot from the edge of the area.  2-0 was expected, job done.
Monterrey (h) 0-1 loss
God we were unlucky here.  Calderon got a second yellow when we were just getting on top and they nicked it late on.
Pumas (a) 2-3 loss
Second cup game and we played really well.  We led through an early own goal at half time.  Then we had seven minutes of madness and conceded three, Sanchez having a shocker.  We fought back, and got a late goal from Reyes again.  Sure it was a defeat but we played well again, and the late goal gives a chance in the second leg.
Plus points of the season so far
Reyes in particular has settled into the club and is playing some good football
We have not been outclassed yet in the three games against sides in our league
The teenage right back looks like a proper find, averaging 7.25 in the four games – two assists in there as well
Alvarado looks like a world class attacking left back
Barrera and Guti continue to impress in the DM roles of RPM and Regista
Disappointments so far
I've wasn't able to move more players – for example Bonfigli is sitting in the U20's on £6k a week and will not play for me again
Defensive lapses have cost us four goals
Calderon, our best defender, will leave in December as his contract expires and he wants crazy money to stay
The recruitment did not lead to a good shadow striker or enganche option
Benianges buggering off somewhere else and leaving me in the lurch with the Academy
All that told, I am confident we will compete this season.  If we can get up a head of steam, we might even sneak into one of two play-off competitions!
That's that then folks, back soon.