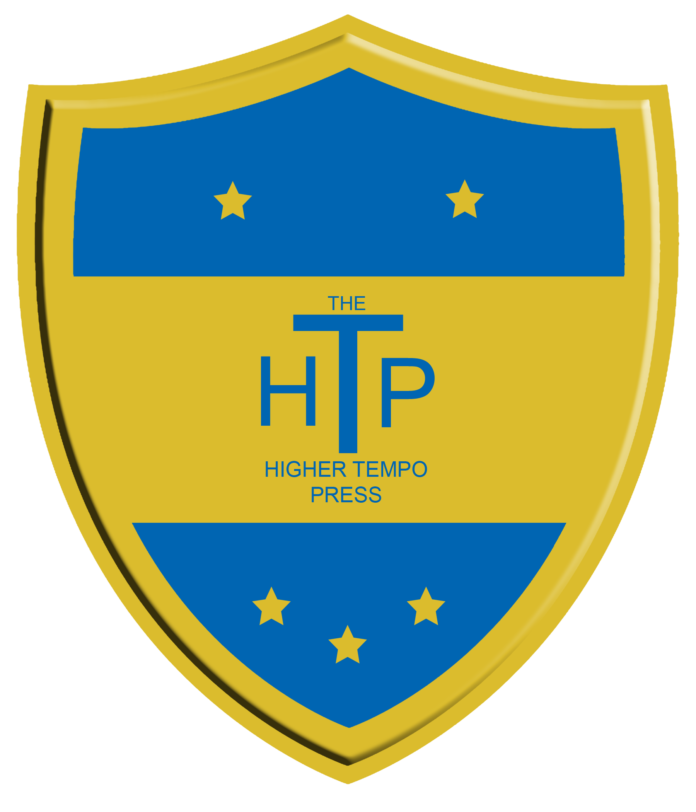 Step away from your Friday afternoon, make a coffee or a tea and catch up on the 2025 season….
In the end it was three matches too far for the Boca boys.  59 games into the 2025 season and we were still on for the absolute clean sweep, being Primera Division, Supacopa Argentina, Recopa Sudamericana, Copa Argentina, Copa Libertadores, Copa Sudamericana and the FIFA Club World Cup.  
We were the Invincibles in the league, going unbeaten for the first time in my FM15 management career.  We retained the Copa Argentina, conceding just one goal and smashing our greatest rivals, River Plate, 4-0 in the final.  We won the Recopa comfortably, and therefore qualifying for the FIFA tournament.  We won the Supacopa.  We stormed to the Copa Libertadores, and after the first leg of the Copa Sudamericana Final we were level at 0-0 heading to Brazil and Corinthians…
Sadly we lost the 2nd leg 2-1, having played pretty damn well to be honest.  It was the first competition we had failed to win, and it hurt as we were the holders and Corinthians had been our opponents last year.  We headed off to Tunisia for the FIFA Worlds and, as expected ended up meeting Chelsea in the final.  We were dominating and led 1-0 when our roaming playmaker, Arce, picked up a straight red for a horror tackle.  They scored from the direct free kick, the ultimate double blow.  However, we kept going and were still looking good until we picked up another dismissal in the first minute of extra time.  Again we battled manfully, but it was not to be.  Chelsea nicked it with five minutes left, and we could not find another gear.
However, #BuildingBoca has taken huge steps forward this season and the club is coming together very, very nicely.  Five major trophies, and defeats in the two other finals is not a bad state of affairs.  Now you know the outcomes, let me take you through how I got there.
Club Philosophy
As ever, Boca is being built on a sensible financial model.  I have employed this in all my saves – CD Torrevieja (now infamous thanks to #WeAreTheManagers,) Clapton FC, Carl Zeiss Jena, Haarlem and the current save which saw me start at Wolves, head to Internacional of Brazil and end up here at Boca Juniors.  My "sensible financial model" is based on the following rules, which I try to adhere to wherever possible.
Have a tactical approach that makes the club unique

Create a far reaching recruitment policy that leaves no stone unturned

Purchase young players (under 23 ideally) that will have a potential resale value

If another club bids higher than the player's value, sell him and replace

Where possible, identify the players that are likely to be sold and have replacements already in stock, or ready to purchase

Where possible, identify talent young and bring them through the youth squads
Tactical Approach
At Boca I am using my #ArgentineStrikerless which I devised on the back of an envelope having read an article on Argentina currently playing with three defensive midfielders.  The current system is thought to be very defensive, but in my mind's eye I could see how it could be quite attacking.  I'm not going to go into great depth here, as the "Jedi-master of Strikerless" Guido Merry is currently writing up a review of his tweaked version and will do it far more justice than I, but the idea is simple.  Although the positions do look defensive, the transition into attacking play is beautiful.  Many, many of our goals come from winning the ball back in our own half and shifting the ball through the lines and creating chances.  The "false-front-three" are supported quickly by the wing backs who provide the width required.  The regista and roaming playmaker are perfectly positioned as out balls in the second phase, with the anchor man providing the cover to the two centre backs.  It works, it is the most defensively solid tactic I have ever created, and it produces some of the most beautiful football I have seen, whilst allowing for individual brilliance from the "false-front-three."  I truly wish I knew how to videos from FM, as you would enjoy some of the goals.
Recruitment
This is the bit I love most about the way I manage.  That feeling of finding brilliant players at the right price.  It does not take a genius to go and buy the obvious players time and time again.  I accept, that even the biggest signings do not always work out, but if you are buying something at the price of a Rolls Royce, you kind of expect it to be a Rolls Royce.  Personally, I prefer looking for the rough diamonds and providing the polish.  How do I find them?
"Searching the Stats" – as I have talked about many times, my first port of call is my "StS" method where I look at their performance stats first and try to forget their skill attribute stats.  When it comes down do it, if a player is hitting the numbers I look for in each position, I don't really care what his skill attributes are.  20 dribbling and 20 pace, with an average rating of 7.80?  He is probably going to cost a lot.  10 dribbling and 10 pace, but completes a lot of dribbles, has good pass completion and a decent average rating?  He will probably cost less but you know he is hitting the numbers you want.

General scouting – nothing massively new here, I have plenty of scouts scouring the world trying to find me cheap young talent.  If someone turns up with a 4.5-5* potential rating, I scout them for three months.  Sometimes I will make my mind up during the three months, often I will wait to be totally sure.  If I can, I apply StS to them, though it can be hard if they are playing abroad – in which case I might gamble if the scouts really rate them.

Targeted scouting – one thing that I did brilliantly at Wolves was pick up players from bigger clubs reserves and youth academies on the cheap.  How?  At the end of each season I would go and get team reports on all of the clubs I felt might be generating quality, but would be unlikely to break into the first team.  This found me gems in England, and I have adapted it slightly in South America.  Realistically a prospect in Barca 'B' is unlikely to move to Boca.  So, I am now targeting all the "big clubs" in lesser South American countries, such as Colombia and Peru for example.  If they have someone who gets a 4.5-5* rating from the scouts, I monitor them.  I have two cracking examples of success that I will show you in a moment.

The transfer list – big clubs buy the next best thing and then hoard them.  Invariably they don't make it, and end up on the transfer list at much reduced prices.  This, again, worked better in England but there is still the occasional bargain kicking around to be brought home to South America
Our recruitment results this season
As we are successful, European and Brazilian clubs want our talent.  I don't mind this at all, as I can normally drive a good price.  This season has been no different.  Before the season started I lost my back-up right back, my first choice goalkeeper and a good utility defender.  Applying one of the rules of the club, I had replacements in mind already.  The new back-up right back was a winger that I was training into a right back, and he would benefit from being back-up for the time being until he was comfortable in the new role.  
Agustin Bottari eventually took over the right back role when the first choice, Migone, went to Vasco for nearly £4m – Bottari is now a world class right back, from the retraining and gentle exposure to the position before making him the number one pick.
In goal, I started the season with last year's number two – but I also had noticed a potential star in Colombia called Javier Murillo.  The scouts rated him, he met the StS criteria so I picked him up for £6k, with a view to him learning his trade in the reserves for two years whilst he became an Argentine national (this takes two years and I can only register four foreign players).  Well, Murillo was superb in the reserves and persuaded me to pick him way ahead of schedule and he ended up the club number one by a mile.  He is potentially world class.
It was a similar story for the also Colombian central defender Sergio Yela.  I fully intended him to learn his trade for a couple of seasons, having picked him up for £450k from Stade Reims.  We were leaking more goals than I would have liked at the start of the season, so I threw him in and didn't look back.  He is now firmly a first choice starter at the back alongside Grillo.
I also went shopping in Africa, and there are a few crazy cheap prospects that I have signed and put in the reserves with the hope of one or two of them making the grade.  Considering the shocking quality of my two youth intakes so far, I feel it is better to invest in talents I scout and get them trained and ready for first team action.
Team Performance
The stats do not lie.  We won a lot and went close in the others.  To do a season unbeaten in the league is special, but I am gutted that we did not defend the Copa S and lost the World Club Final to Chelsea.  Having said that, when you look at the performance stats of the players, they simply wow me.
Jose Ferranti is a left back, and those of you that remember Tommy Rowe at Wolves know I seem to get great performances from left backs.  An average rating of 8.29 over 58 games is incredible though, considering (like Tommy) he has not been capped.
Of my five regular starting three defensive midfielders, 4 have pass completion stats of 89-91%.  The "false-front-three" all get over 2 shots on target per game, with a combined average of over 50% shots on target.  As you would expect, that reflected massively in the amount of goals they scored!
In 62 games we conceded just 47 goals, it is hard not to be happy with that.  Interceptions were high across the defenders and anchor men.  The only exception was Bottari, but he is still learning the role.  All in all, the players are hitting the KPI's I would expect, across the board.
The future
The question is, where do I take it from here?  I did nine years at Wolves and won everything.  Already, after two seasons, the only thing I have not won at Boca is the World Club Cup.  That will come, hopefully next season.
The squad has an average age of 23, which is very much the right side of healthy.  I look at the regular starting XI and Murillo and Yela are both 19.  Valdez, Grillo and Castano are all 20.  Bottari is 24, Ferranti is 27, Arce 25.  I have a little more age in attack, Gonzales (28 goals and 22 assists from central midfield) is 29, Vadala (32 goals and 22 assists) is 28 and Manfru (39 goals and 25 assists) is 32.  I believe they all have at least another three seasons in them, though at their ages if any good bids come in then I will consider moving them on.  Typically I try and sell at around 27/28, unless a crazily good bid comes in younger than that.  If they haven't moved on before 30, I will usually ease them to the ends of their careers on a year by year basis.
The players at high risks of bids from Europe & Brazil are currently Murillo, Castano, Grillo and Manfru.  The club captain, Bravo, is also being monitored but isn't part of my shorter term planning so will happily accept any offers for him, especially as I am very well stocked in young defensive midfielders hoping to break through.  I have contingency plans for each of these players, so if the money is right they can move on.  
Those that are hoping to have a big breakthrough season next season have to include Jorge Malvarez (a retrained shadow striker that came through the U20's,) Moses Sunday (a Nigerian picked up for next to nothing when doing some targeted scouting of larger African clubs who plays centre back), Frank Zurita (a teenage attacking midfielder who maybe Manfru's long term replacement), Biggeri (teenage anchorman who will take Bravo's place in the first team squad if I sell him) and Denis Campos (currently a teenage right winger that might end up as a right back or a long term replacement in the central winger position that Gonzales plays so well).  I am sticking these people down mainly so I can look back at the end of next season and see how they did.
I currently sit 6th in the all-time management hall of fame, one below Pep.  I have a total haul of 19 trophies, everyone is still chasing down Sir Alex.  As I am not likely to get FM16 the moment it comes out, there is every chance I might just catch him!
I'll be back in a couple of weeks with the next update – give me a follow on @www.thehighertempopress.comcomeontheoviedo in the meantime…