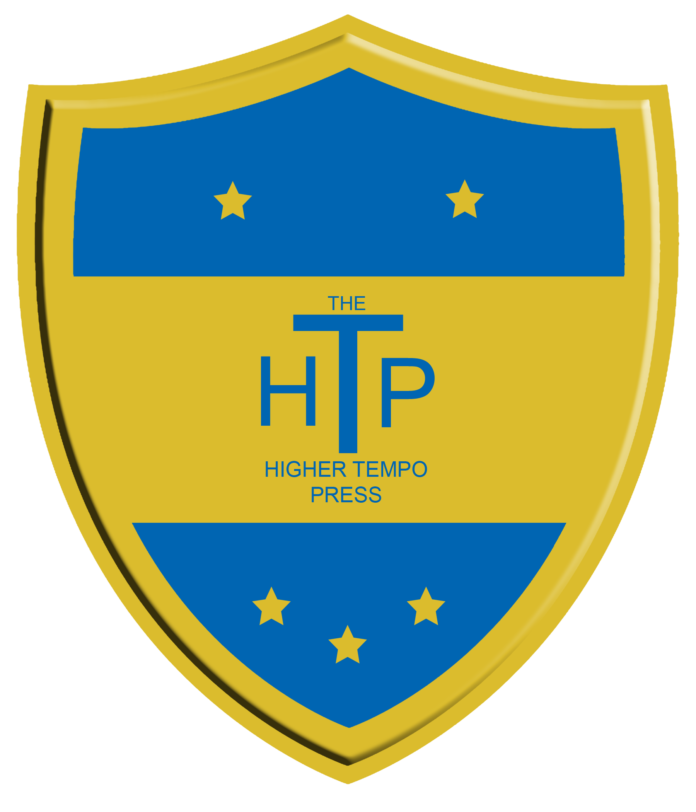 Welcome to another great escape attempt. I enjoyed keeping Fulham up so much I've given it another go, but who will need my help this time? Let's fire it up and see.
We've picked the MLS to allow us to join 27 games in.
Right, here's what we're dealing with:
Tottenham Hotspur. What has Glenn Hoddle done to you!? Squad's not exactly great mind.
Only 14 goals is the big worry. Iversen is out for a month and Thatcher 4 months. A forward is required! We have £11.75m to spend though, so let's see what we can do.
Hmm?
Hold on Glenn, explain yourself!?
Les – get back in the first team. We need you.
We have to make up 10 points in 11 games. That is a tall order.
Go away.
Come on in.
For goodness sake, we don't have a few weeks to waste!
Wow, who wants Mauricio Taricco this badly?
Anyway, as luck would have it my first game is trial by television, as we are the Monday Night Football offering against Taricco's suitors.
It's hardly a vintage team but here we are:
Wouldn't you just know who ended up on the scoresheet?
1-0 down after 2 minutes and Ledley King living up to his stereotype 4 minutes later and I was ready to walk out. Sheringham and Ferdinand are a combined age of 70, but they got the job done. 7 points now the gap but King's out for a month.
Huge super Sunday game on the way.
It's a disaster for us though.
It wasn't for lack of trying, but Tim Flowers took man of the match at the age of 75!
Fortunately, Villa lose to Leeds to keep us in the mix. They've just sacked John Gregory and gone for King Kenny.
Meanwhile…
I regret nothing.
Taricco's replacement is here.
Berba arrives.
The term 6 pointer is thrown around a lot, but this. My word.
Berbatov, Solano & Ung all in for their debuts.
It was nerve wracking but Sergei wrapped it up. We're getting there…
Leicester lose their game in hand which keeps things interesting. King Kenny is on to something…
The old Venables & Dalglish tag team. Maybe I shouldn't be laughing!
Now we're talking.
The transfer window slams shut then and I've either bankrupted these buggers or performed a miracle.
Villa are held to a draw with West Ham, but it's another massive 6 pointer for us.
Iversen is back as a sub and Petrov debut's but it takes a late leveller to keep us alive.
The League Cup final goes in a very surprising manner.
I mean Winston Bogarde actually playing, wow.
So this is the situation:
7 games to salvage this.
Villa vs Derby is the pick of these games, but we have to win really.
Anderton's out for a few weeks (shocker) and Chris Perry is out again, but Ledley is back.
Ah bloody hell.
Don't blame me! Blame Kasey Keller. I am.
Villa win…it's looking bleak.
This was much needed though. Everton at home next.
Can we get out of this yet?
Same team for Everton…
Get in. But it comes at a price with 3 injuries. 5 points!
Unfortunately, our next game is against Arsenal. I do not need the North London derby right now. The Saturday games definitely go in our favour!
If we can just find a way to win…it'll be 2 points.
It didn't go well.
Hell on….
All seems a bit much, I've doubled the goal tally in 8 games.
This helps matters a little.
We're on the verge still though.
Oh for goodness sake!
The trap door is hanging open.
At 3-0 down, I've got my desk cleared and my coat on. We somehow rally to go 4-3 up but it just angers Fergie and the onslaught for the final half hour is ridiculous. Keane's late equaliser has probably ruined us but what a fight.
These games are pivotal, I need to win at Ewood Park and I'm relying on none of the three teams above me to win. I'm clinging on by a thread!
At half time, we're going to take this to a final day! A big 45 minutes ahead:
We're relying on favours from West Ham and Sunderland. Fulham are doing their bit, and my golden oldies have dragged us back into the thick of it. Live table:
If everything stays as it is, I'm alive. For one more week. Off we go then…
Holy crap, this was carnage:
Di Canio did his bit.
Fulham made me sweat for it.
And Leicester couldn't find a way through.
So, with 1 game to go…we CAN survive!
If we'd drawn that game 5-5 I would have murdered Neil Sullivan.
Really? Idiots.
In other news, look who's back in the nick of time!
So after a 2 week break so Liverpool can win the FA Cup, it's the final day of the season. Here's the fixtures:
Arsenal have already won the league, will that play a part for Villa? Derby must be favourites to get something against Everton…if Everton need Neil Sullivan I don't have high hopes for them. Leicester at home to Fulham too, should be a home win in the circumstances. It's been a proper struggle, this.
Derby put the first nail in our coffin with an early goal.
Anderton ensures we're at least looking after number one.
But Craig Burley puts a massive dent in our hopes.
Big Dunc briefly provides hope, but then Paul Gerrard gets sent off. That's why they need Neil Sullivan…
Straight after half time and Leicester lead too.
Just to seal it, Steve Stone scores a late winner too.
We thrash the tits off Charlton.
But it's all for nothing – Tottenham are relegated.
So in 11 games I couldn't overturn a 9 point gap. I don't think my record is all that bad though!
How could I have done better? Keane's late equaliser in the 4-4 against Man Utd cost us 2 points, but the real cock up was going 3-0 down to Fulham inside half an hour. So what I'm saying is, it's Kasey Keller's fault. I suppose crucially we lost 2-1 at Leicester, which really did turn out to be a 6 pointer.
This seems harsh.
For those wondering, France went on to win the World Cup and Nicolas Anelka bizarrely agreed to join Spurs on a free to spearhead our return to the Premier League. I'm happy to say that particular series will not be coming soon…
Thanks for reading – see you again soon!
Written by David Black – you can follow David on Twitter @www.thehighertempopress.comcm9798 and also read his fantastic blog over at http://www.cm9798.wordpress.com