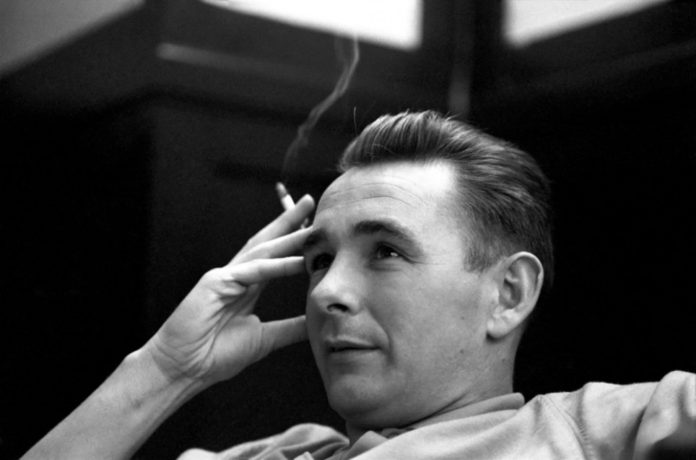 Today is the final Beating Brian update – the more astute of you will note that it is ending one episode early!  Why is that, at least one of you might ask?  Well, today you will learn that I either crashed and burned in ninth season meaning I could not beat the great man or I achieved everything I set out to achieve.
To mix it up though, as frankly I was a little bored watching Transfer Deadline Day yesterday, you will find out what happened in the style of an interview that took place in my head whilst walking the dog last night.
Interviewer:  Chris, thank you for joining us just hours after the shock news that you have resigned as manager of Wolverhampton Wanderers and it is rumoured you have agreed to take over at Brazilian club Internacional.  Firstly, is it true?  Are you off to Brazil?
Me:  Yes Jonathan, I can confirm that I have accepted an offer to be the first Englishman in the last 100 years to manage a team in Brazil.  A much smaller offer than my contract at Wolves, but yes, I am off to South America as soon as we finish this interview.
Interviewer:  The obvious question Chris, is why?
Me:  The answer to that Jonathan is pretty simple.  When we lifted the Champions League trophy in Paris on Saturday night I knew in my bones that I had achieved everything I wanted to achieve at Wolverhampton Wanderers.  When I took over back in the summer of 2014 the club were predicted to finish bottom of the Championship.  Today I leave them as back-to-back winners of the Champions League, current World Club Champions, European Super Cup holders and winners of the Premier League three times in a row.  The club was worth £10m when they appointed me, and today they are worth £1.56bn.  I think they got their money's worth.
Interviewer:  When you took over nine years ago you said in your very first interview that you wanted to be remembered as being better than Clough.  What did you mean by that?
Me:  What Clough achieved in the decade of 1971 – 1981 was incredible.  Forget your Bob Paisley's and your Sir Alex's.  They were in charge of big city clubs in Liverpool and United.  When Clough walked in at Derby they were a small regional club, bottom of the old Division Two.  He took them to win the First Division.  But that was his practice run, wasn't it?  When he went to Forest he did something that many thought could not happen.  In the space of three years he took a team, another small regional club, not a big city club, out of the old Division Two to European Champions in three seasons.  That has not been done since in such a small time frame, and never will be done again in such a small time frame.  What I wanted to achieve at Wolverhampton Wanderers, as I do believe it is more difficult these days, was to take them out of the Championship at the first attempt, win more league titles than Brian which meant winning more than two, which I did.  I also did them back to back, something he didn't do.  I wanted to win the FA Cup, which I did, something he didn't do.  I won the Europa League, something he didn't do.  But I wanted to win back to back Champions Leagues, just like he did with Forest.  When Hervin Ongenda smashed home that penalty on Saturday night I knew I was going to match that too.  I think now I deserve to be remembered as being better than Clough, who for me was one of the greatest.
Interviewer:  How did you achieve what you achieved at Wolves?
Me:  Well Jonathan, I think we achieved it by being patient.  It was important to get in the Premier League straight away and we devised a playing style that saw us promoted in record fashion at the first attempt.  We knew it was going to be tougher from that moment, and we had to wait five Premier League seasons before we were champions.  We did it by having an excellent recruitment strategy, an excellent selling policy that created the funds to ensure we could buy the players we wanted and a superb backroom team headed up by Dennis Bergkamp.  We evolved our playing style over the seasons until we found something that defined the club, and then the big trophies started to roll in.
Interviewer:  You mention your recruitment strategy there.  Could you explain what you mean in more detail for the viewers?
Me:  Yes Jonathan.  It was rather simple.  Find the best players available at the lowest possible price, and then sell them on at the highest possible price.  We had several ways of finding players.  Traditional scouting, a more statistical approach, keeping eyes on what bigger clubs than us were producing in their academies and, finally, seeing what players the big clubs were casting to one side.
Interviewer:  You left Wolves with a net profit of over £300m.  What was your best transfer deal in all of that?
Me:  Well, the deal that made us the most profit was Erik Andersson.  We signed him from PSG for £2.5m and sold him to City, where he did nothing and won nothing, for £55m.  But that was not my favourite.  I think my favourite was probably the Brazilian lad, Pintado.  We signed him for £750k and he sat in the U21's for three years learning his trade.  He played one season in the first team for us, and then we sold him to City, again, for £48m.  Funnily enough, he did nothing for them either.  But there have been many like that Jonathan, there were thirteen players where we made over £10m profit on them.  That's a good eye for a player I think.
Interviewer:  Yes, I'd have to agree.  What was your favourite moment in all those good times at Wolves?
Me:  My favourite moment at Wolverhampton Wanderers was watching my captain Tommy Rowe lift the Champions League trophy again on Saturday night.  What a captain Tommy has been for me.  He was signed on a free transfer from Peterborough just before I took the job, so I cannot take credit for signing him.  He played in my first ever game, against Ipswich I think, and in those days he was a central midfielder, and not a very good one.  I soon moved him to left midfield, but when we started playing with attacking full backs he was the obvious choice for the left hand side.  How he has never played for England is beyond me, he has been the best English left back since Ashley Cole.  Yes, that is my favourite moment because it involved a man who has been with me from the start.  The only other player left at Wolves that was there when I took the job is Ben Afobe, who sadly I could not find a place on the bench for on Saturday night.
Interviewer:  So now you have resigned, and you are off to Brazil.  You could have had your pick of any job in European football, why are you going to Brazil?
Me:  Not any job, Jonathan.  The FA turned me down last summer and gave the England job to Villas Boas.  I guess that is something else I have in common with Brian Clough.  I need a new challenge and I wanted something different.  For me, Internacional are another sleeping giant.  Although they have won the Copa Libertadores and the FIFA World Club Championship in the last fifteen years, they have not won Brazil's Serie A since 1979.  For a club the size of Internacional this not good enough, so I hope to bring them some titles as quickly as possible – even if they are second bottom this season.  I want to bring them trophies and club legends as none of the great Brazilian players are former Inter men.
Interviewer:  And is it true that your first game is actually tonight?
Me:  Yes Jonathan, I am sitting in the dugout straight after I get off the plane this evening.  We play Sao Paulo at Beira-Rio and if I am being completely honest I have not even had a chance to really look at any of my new players.  All I know is that we have five points from nine games, so that will have to change!
Interviewer:  Well Chris, you will be a loss to the English game and I hope we see you back in the Premier League having taken South America by storm.
Me:  Thank you Jonathan, and I assure you this is not the last you will hear of me!