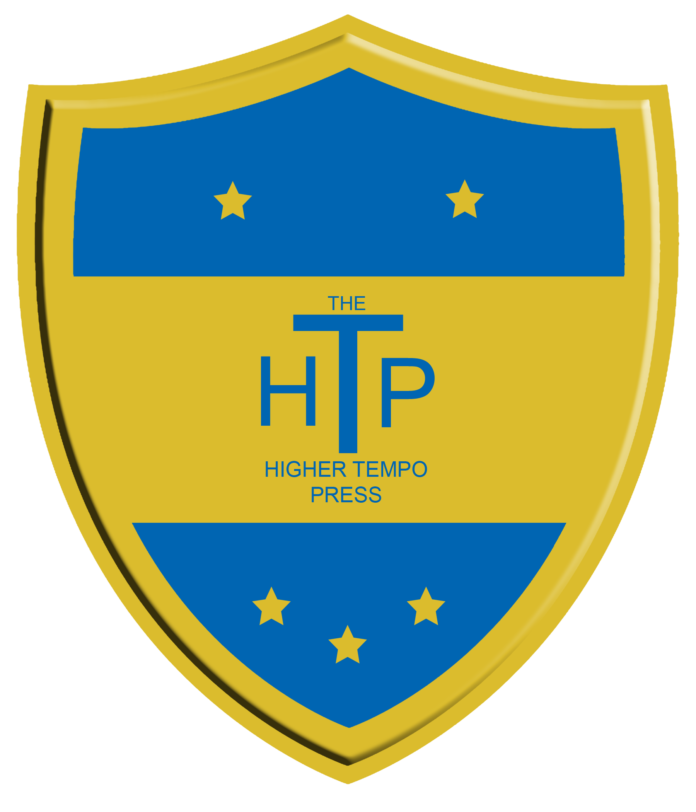 Welcome back to our trip to CM4 Boulevard. If you missed part 1, I was delighted to find a 2d pitch but was underwhelmed by the lack of anything else new. By the end, I was ready to claw my eyes out. Be that as it may, you can review part 1 HERE. If you've read that and you want to find out how this ends, you must love your Championship Manager. If you are still with me, let's carry on.
It might be the final days of 2003 but even Santa knows this is a bad idea.
As the clock ticks into 2004, it's awards time. Player of the year is an eyebrow raiser.
Aimar better than these two?
This is just…odd.
11 years ago, Bournemouth were just a Division 2 side and a mile away from even dreaming of playing in the Premier League. They're also my FA Cup opponents, in probably the longest trip we could face. As it is, we win 3-0 with minimal fuss. One big shock is on the cards however!
Speaking of upsets – I AM UPSET.
Everton want Andy Griffin and seemingly dip into the archives and offer me a CM legend in exchange.
I've politely declined – Alexandersson isn't a D/M/FRLC anymore.
Funnily enough we're drawn away to Sheff Utd in round 4 – tie of the round sees Arsenal play Liverpool.
This game suddenly got a lot more realistic.
You put your left leg in, your left leg out, you do the Ameobi and you turnaround…
Hahaha don't be so bloody silly!
This, however, couldn't happen to a nicer bloke.
Round 4 of the FA Cup is fairly uneventful, unless you're Everton.
Round 5 isn't bad either.
Oh look, it's 1996!
I wish this was true.
In the League Cup, it's a Blackburn/Tottenham final, in a repeat of the 2002 final that nobody ever wanted to see again.
It's February and Man Utd have their first league loss.
Aliadiere the menace again.
Back in the FA Cup, there's an even balance of Prem and non-Prem teams.
Hopefully we continue getting these kind draws.
Nice.
So with 11 games to go, things are going pretty well.
We're probably not going to catch Man Utd but 2nd place is a good place to be.
Shola is having a great time of it.
But now it's Bayern Munich…
The away leg is an absolute disaster.
We at least have a go in the return leg but Oliver Kahn is just too strong.
Ruud Gullit brings the good times back to Spurs.
Bit concerning that Zamora played only 45 minutes and got man of the match. Spurs are actually on for a cup double, joining me in the semi finals.
There isn't really a good draw available but we'll take on Arsenal at Old Trafford.
I wish it was Spurs. Shola hates Spurs.
Unfortunately Arsenal realise there is a lot of merit in kicking Shola out the game, and they go on to reach the final.
The other semi final sees Chelsea prevail in a match that came alive in extra time.
I think I must have upset Wolves (the club, not the animal).
The Champions League party goes on without me.
Chelsea lose on penalties whilst Arsenal prevail – Man Utd were in control until they got done in Fergie time.
With just 6 games to go, Man Utd should at least win the league.
I'm happy with 2nd, it's better than I expected. Portsmouth continue to die a slow death with Charlton only mildly better off.
I'm sorry but who is this???
Southampton were much better in Europe 11 years ago than they are now…
The two English sides will face each other in the Semis.
Because I'm a disgrace, I completely forgot about the crowd noise in CM3 and CM4. If you are playing the game at a normal speed, you get generic crowd sounds piped in but it includes chants like sack the board. I had totally forgotten about it until just now when I had my headphones in and I realised I had forgotten to turn sounds off. Boring Milner story over.
This late collapse hands Man Utd the title with 3 games to spare.
That's my season effectively over with, as all I have to play for now is second place.
Arsenal might win the Champions League!
All they have to do is beat Inter Milan. Hmm
It's a Parma/Liverpool final in the Waffa Cup.
These idiots, always kicking off over nothing.
Good to see JC taking the hard line, that always turns out well.
Anyway, a 0-0 draw at Old Trafford seems like a good result but Arsenal take full advantage and pinch 2nd place off us. 3rd it is, not too shabby all the same.
Here's one last turbo table.
They say the average ratings never lie – they clearly do.
Maybe they don't…
The Team of the Season is a thing of beauty.
Messrs Kenton, McMaster and Purse join Ameobi in the World's most unlikely team.
Oh and Jordan Stewart wins goal of the season.
Stephane Henchoz is the hero as Liverpool win the UEFA Cup.
Chelsea vs Arsenal is a huge FA Cup Final.
But it's the Champions League they really want.
Wenger for King!
With the domestic action over, it's a time to reflect.
Oh Kevin.
There is still a European Championships but with England not in it, my enthusiasm has waned.
Nevertheless, welcome to Portugal! As long as Greece don't win again…
Here's the groups:
Tough break for Greece, who won't be able to replicate their real life success. France are the reigning champions and Scotland have qualified.
The hosts bring out an entertaining game.
Armenia's first finals game doesn't go well.
There's actually goals everywhere in this tournament, the Czech's and the Russians pull out another cracker.
You just can't keep those Armenian's down though.
Denmark sort Scotland out.
So as we arrive at crunch time, there's no shocks in Group A.
Lovely symmetry there.
Germany are through as usual, but what a full tournament for Norway.
Italy nearly throw it all away again but Bulgaria can't take advantage.
Let's go Quarter Final!
Muzzy Izzet is still very much a thing here, but it's over after extra time.
Oh look, Germany can take penalties and Holland can't.
Denmark look well set to try and add this to Euro 92.
But the hosts are out, thanks to Antonio Cassano.
France destroy them in the semis though.
Klose is still a tournament fiend.
Setting up a Germany vs France final.
Germany on pens, again!
Player ratings for those interested.
So Germany take back their European crown from the very team that took it from them in 2000. Irony etc.
So that's it. One whole season behind us. I have to admit I enjoyed the second half of the season more than the first, once the 2D pitch was off it was easier to get into a flow and it took about half as long to complete. It was a step forward in the series and of course the 2D pitch was a staple, paving the way for a 3D pitch in the Football Manager series. The feedback on twitter after part 1 was that a lot of you have very good memories of CM03/04 from its original release, and I am no different. It was very addictive but sadly that addiction factor has waned a bit over time. It's never going to rank as highly as 9798 or 0102, but it's a bit of an underrated gem that seems amazing compared to the botch job of its predecessor CM4.
Thanks for reading – see you again soon!
Written by David Black – you can follow David on Twitter @www.thehighertempopress.comcm9798 and also read his fantastic blog over at http://www.cm9798.wordpress.com