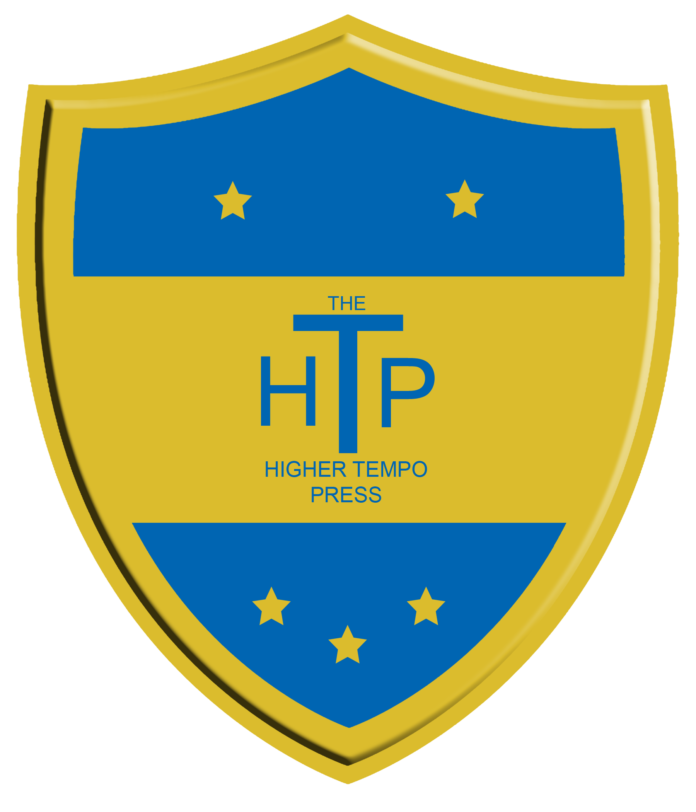 "When the final whistle was blown, the Boca players sunk to their knees completely spent.  The coaching staff all hugged and celebrated.  Their manager, Chris Darwen, stood and took in the feeling around the stadium.  Boca Juniors had just beaten Corinthians of Brazil 11-2 on aggregate in the Copa Sudamericana Final.  It completed a historic season for Boca, having won the Primera Division and Copa Argentina.  It also completed Darwen's first season in Argentinian football.  But how did he end up at Boca?"
It wasn't an easy decision to leave Internacional after just one season, but having won the Brasilian Serie A on the last day of the season, having joined the club when they were second bottom I felt it wasn't the challenge I was looking for.  I played 433, a strikerless 4-3-3-0, a strange 4-1-3-2, then a strikerless version of it and, finally, setted on a 4-2-2-2 Brazilian Box formation.  Even with all that testing and tweaking we still finished top and I wasn't feeling inspired to do another season.  
Arsenal and Boca both fired their managers, Arsenal having had a shocking start to the new Premier League season.  I fancied my chances for either, so quit Inter and applied for both.  I interviewed well and was offered both, as expected.  Once Boca was on the table I could not turn it down.
Domestically, they have not won the league since 2014, doing the double that year.  However, they have kept themselves in the Copa Libertadores consistently and were able to win the continental title in 2017 and 2021.  This is not a club that is well set for domination, let's put it that way.
When I turned up I was amazed at the poor state the club was in – my first job was to release the entire U20 squad as there was zero potential in any of them, then release as many coaches as I was allowed to without breaking my promise of working with the existing backroom team.  Hard work was needed if we were to be competitive.  
As usual, before taking on a club, I like to be familiar with the club history and the culture of the game in that particular culture.  My feelings towards Argentine football were based around Diego Maradona, probably due to my age.  I remembered him running rings around England in 1986, watching him win a World Cup single-handedly.  I recalled great players, different players, than any other country.  Riquelme, Ortega, Tevez, Batistuta, Ardiles, Simeone and many more.  Messi is excluded from this list as, I believe, he is a product of Spanish football not Argentinian.  Anyway, all this led me to an article where the current Argentinian side was being criticised for playing three defensive midfielders.  
This appealed to me, one playing as an anchor and two either side of him providing attacking movement from very deep.  Then, stick a central winger in front of them to penetrate like a laser from anywhere on the pitch, whack a couple of people in the AM zone and suddenly I might have an interesting Argentine Strikerless thing going on.  Why the hell not?  Forget the fact the squad was in no way set up to play this way, let's do it.  So I built the tactic below, and for once it actually played exactly like I wanted it to.
In my mind I wanted this tactic to draw the opposition towards us, because of the deep lying nature of the starting positions of players on the pitch, and then I wanted to exploit that space and fast.  I mean really fast.  The full backs were designed to get up and down the pitch to provide the width, and that came together instantly.  The centre backs just needed to win it and give it to those that could play.  I didn't want the anchor man doing anything other than protecting, and passing it easy – his 90% pass completion over the season suggested that worked.  To his right was a roaming playmaker, and to his left a regista.  These two roles, I imagined, would be crucial as they would need to get forward and support the midfield.  
In front of them was the central winger.  I imagined him playing a little like a mix of Di Maria, and dare I say it, Maradona.  Quick, nimble, direct, able to dribble and carry the ball great distances, an eye for a pass and a goal or two in them.  Coming from such a deep position on the counter should make them impossible to keep tabs on throughout a game.  Combining with an enganche (purely as we are in Argentina) and a shadow striker I felt that we would be quick, penetrative and cause a defence that has pushed up a load of problems.  If they didn't push up?  Well that was fine too as we would have space to dribble at them!
This tactic sounded idealistic even to me, and felt even more so when very few of the original squad fitted into it.  Defensively I was ok, a solid keeper with a back four that would be solid enough.  I only had three defensive midfielders at the club, no central midfielders, plenty of wingers and only three guys that could possibly do a job in the AM zone.  Time to start retraining!
Exhibit number one – Mauro Gonzalez. This lad was a winger.  He was also big, strong and could dribble all day.  For me, he was perfect to play in the central winger role, so despite the fact he went in there with half a yellow circle, he was my first choice.  Mauro ended the season with 30 goals, 221 key passes and an average rating of 7.93.  Not bad, seeing that he only got a green circle with three games to go!
Exhibit number two – Ramon Arce.  Ramon played most of the season as the RPM, until injury meant he lost his place to Raul Silva.  Ramon was also a winger when we started out together, however he has ended up being a very tidy little DM/RPM.  46 passes per game at 85% completion, average rating of 7.39 and each of his 4 goals were 25 yard howitzers.
Exhibit number three – Jose Longoni.  Jose was sub as many times as he started.  He played 20 times as an AM, 12 times as the MC and 6 times as the DL.  Versatile, but again was being retrained throughout the season, and never played a game with anything better than a yellow half circle.
The point of me showing you those players?  Sometimes you can do wonderful things with what you have, if you look past the obvious.  Good players, just like in real life, can play anywhere.
Anyway, I digress slightly.  Tactic laid out in my mind, we set off on the journey.  Having never managed in Argentina before this was going to be a new experience.  Immediate impressions were that it was fairly brutal, injuries for both sides a regular occurrence and bookings aplenty.
The tactic settled quickly in pre-season and we conceded just a single goal, playing some decent sides.  We started the league season with a couple of 1-1 draw and then started to shift through the gears.  By the time the Argentinian mid-season break appeared we were top of the table and only conceded 7 (seven) league goals in 16 games.  Not bad that, not bad at all.  Gonzalez was playing just like I dreamed in the middle, full of powerful direct running that was scaring the hell out of teams.  Manfru was becoming the "Enganche Extraordinaire" scoring and creating goals for fun, many coming from mazy dribbles and slick finishes.  When fit, and to be fair that was not that often, Vadala was nailing down the other AM position, getting goals in batches as a shadow striker.  This pre-break run included a Copa Libertadores campaign.  In our only failing of the season, we got to the final and lost 2-1 on aggregate to Vasco de Gama.  I can tell you, we battered them in both games and their goalkeeper deserved five medals.
The mid-season break.  I have a new perspective on the transfer window.  It somehow feels somewhat geared to the European clubs, unsurprisingly considering the money, that their longer window (summer) falls slap bang in the middle of the season in Argentina.  Equally, even considering the very average nature of a lot of the players at Boca despite our performances to date, European clubs like to buy anything with an Argentinian passport.  So, out went two of the three first choice defensive midfield players.  Sebastian Gonzales (not the central winger) was snapped up by Flamengo (not European, I know) for £4m, double his value.  Leandro Vera, who had been playing as the regista and was refusing a new contract went to Cruzeiro for £2.2m.  Hilariously, I promoted a very average kid from the reserves to fill the new gap.  Two games later the same kid, Dorato, was off to Lazio for £7m.  Trust me, they were conned.  Having seen the side only concede 7 league goals I was hoping to keep the backline intact.  Sadly Porto and Sporting had other ideas, signing two two centre backs for a combined £10m, again twice their value.  Porto also liked my back up left back, and took him for £1.5m.  Two kids in the reserves with two star potential were flogged to Italy for £5m combined and, finally, Sheffield Wednesday made a last minute £500k bid for a player I was about to release.  Sold!
This all sounds great, I am sure – all this money to spend.  Here come the problem, and I sound all Arsene Wenger at this point.  There is no point having all this money to spend if there is nobody good to spend it on – and by good I mean decent value for money.  Boca's wage restrictions ruled out bringing back any established names from Europe.  Anybody half decent and still playing in Argentina was way over-priced and I was not about to start sacrificing my beliefs and paying £10m for a 28-year-old with 2 stars or a 19-year-old with 2 star potential.  I did dip into the transfer market, and paid slightly over the odds for two teenagers, one from Colombia and one from Argentina.  The combined outlay was £4.8m and although they played some games they have not set the world alight, yet.  
We kicked off the second half of the season with three teenage centre backs rotating the two spots, people being retrained urgently into new positions to fill the gaps and new faces being promoted up from the reserves.  I genuinely expected the wheels to come off, and they most certainly did not.  In the league we conceded a mere 6 more goals.  Yes, 6.  With a kindergarten in the middle of the defence.  We stormed our way to the league title, losing just twice (both 1-0, both to penalties).  We scored 65 goals in the 29 league games, so we were hardly dull to watch.  Some of the goals would have made Guido doff his cap in the direction of this strikerless approach.  
I am still unclear as to why, but we were also in the Copa Sudamericana, which was fine by me.  It was mainly fine as we won it.  Easily.  11-2 on aggregate against the Brazilian champions, Corinthians.  Throw in a 5-0 in the Argentinian Cup Final, a tournament in which we did not concede a goal and I was pretty happy.
Now, I left Brazil because I found it too easy.  Am I finding Argentina equally easy?  No, not at all.  This club needs a serious rebuild.  The youngsters coming through are average at best, despite what the buyers in Europe think.  I need to give it the full treatment and start creating proper world class players.  The market is tough, finding good players at sensible prices is more challenging here than anywhere I have ever been before, so it is fully testing my recruitment methods.  Plus, I really enjoyed it.  I mean really enjoyed it.  I have been fortunate enough to stumble across a couple of decent self-made tactics along the FM15 journey, but this feels like my favourite one of them all.  I mean look at the league stats, 13 goals conceded playing stunning attacking football.  I am going to stay here for a bit, see if I can start to build a dynasty so that the AI can come along and ruin it when I leave.
This season moved me to the top of the English Managers Hall of Fame, overtaking Paisley.  It has me as 10th worldwide – there is a long way to go to hunt down Sir Alex, but I think I might just give it a go.
As ever, loads of screenshots below for anyone interested in that kind of stuff.  I hope you enjoyed this write-up.  If you want to give the tactic a whirl, you can download it here.
Chris