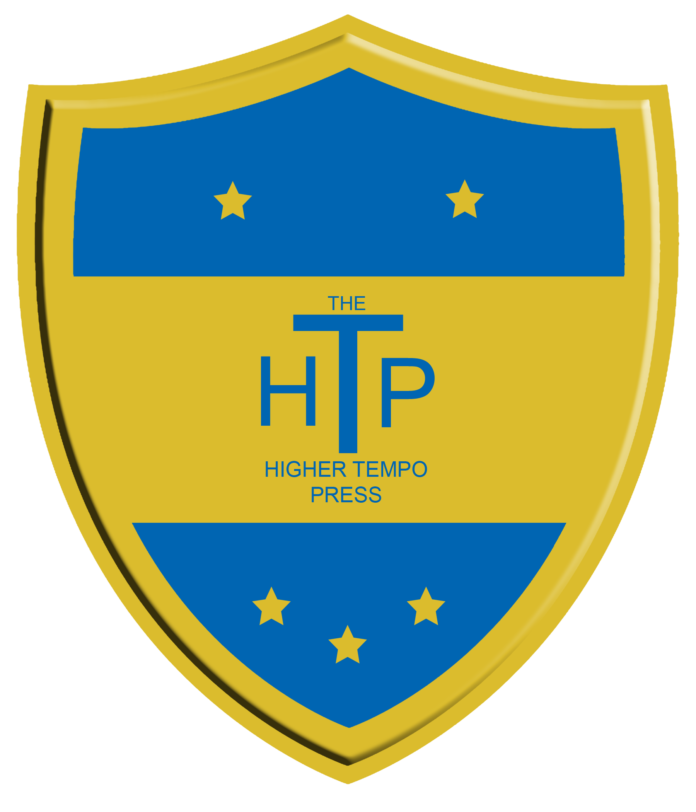 As the Premier League has slipped back into its unmistakable stride, we've reached a pivotal time in our journey through Championship Manager history. Having started way back with the first version of the game covering 1993, I'd like to bring you 10 years on from that to the Championship Manager 4 series.
The series was booming – as the game evolved in line with the ever growing technology advancements, powerful computers were in far more households than they were 10 years previous. With multiple leagues now available to run at the same time, this was a Worldwide management game now. It was Wembley Stadium compared to the Sunday League ground it once was, and everybody wanted to be part of it.
Championship Manager 4 promised lots. It was to be the first game in the series to have a 2D match view, so the days of only having the flashing text bar to rely on were gone. Of course, purists could still stick with this view, but the majority embraced the new 2D pitch which has been a mainstay of the modern day Football Manager series. I remember excitedly buying some PC magazine prior to the release of the game which had an exclusive demo disc, just to get my hands on the newest version of the game we all loved. But it wasn't all plain sailing.
Typically, the game is released in the autumn, normally a month or two after the season has started. Unfortunately, massive issues during production meant the game wasn't released until March, some 5 months later than normal. Not only that, the released game was littered with bugs and issues. This led to a series of "enhancement packs" – a term that riled up the community, but did at least fix the issues. This debacle is described in the brilliant book Football Manager ruined my Life if you want to read into some of the problems. One of the major issues was that the game wasn't all that stable at all, especially during the game saving process.
Anyway, once the game was fixed up and running smoothly, it wasn't far away from the new season. That brought us CM03/04, which is the game CM4 should have been. It's also the game that put a real strain on my GCSE studies!
Some traditionalists dismissed the new 2D match pitch – why would I want to see a bunch of circle kicking a yellow dot about? A valid question, but this is where your tactics came to life. You now saw those lung busting runs your full back was making, or the man marking job your holding midfielder does on the opposition's key man. It also led to you screaming at your computer, calling a bunch of tiny circles overpaid morons, but that all added to the experience.
Before we get into any more features though, let's get this loaded up. That's easier said than done, as clicking the program in the start menu doesn't do anything. A short while later, Google is my friend and two of the aforementioned patches are downloaded, installed and the game is ALIVE.
It's all so blue! Quite smart but why is everything so damn small? Anyway, I'd be on all day if I was complaining about size, so let's PLAY GAME!
Crikey, so many options. 96 Divisions from 42 Nations, to be exact.
Definitely take on full detail, that'll help. I'm just sticking with England, I barely look at the other leagues anyway.
Two new features here – date of birth, for some reason, and also "favourite club" which just means you can declare your allegiance.
Yes I'm sticking with the lads, we've been through a lot together. The game has loaded in double quick time – here's the squad:
Oh my. So the "unf" means all my players lack match fitness, but then it is day one of pre-season. CM4 introduced this element of the game where friendlies really do matter and of course, my assistant will be taking charge of them
Oh it's John Carver.
I think big John has taken the right approach to preparing us for the opening game against Arsenal with friendlies at Blackpool and York.
Anyway, as you can see, the menu and layout is actually fairly similar to the CM3 series…but smaller.
Screen history is new…it just works the same way as clicking and holding down on the back button on your web browser to see the previous pages you've been on. Great addition.
Did anybody really use the notes system? To be fair there are menu other options, none of which interest me right now. Though there is now an under 19 squad as well as the reserves.
I can apply a filter on the transfer market to show only realistic target. John's been on the sauce though.
Now. An important question. Who valued Darius Vassell at £12.25m?
Another new feature is the ability to enquire for a player.
Basically this means the club can name their price or just tell you where to go.
Please don't.
Minimum fee release you say?
Oh I thought that had gone too well.
YES!
Illustrious. Yes.
There's still some random news stories that are fairly inexplicable.
Chelsea always want to get one up on me. Dicks.
There's also now the ability to see a clubs favoured personnel and clubs…oh and their place of birth. Here's Big Al's pals.
This should, in theory, mean you will have more success trying to attract a player if you are their favourite club or if you have their favoured personnel at the club. It also works the other way, meaning they are less likely to join a rival of a favoured club.
This will end in tears!
Shexy football indeed.
Incidentally the reason Spurs need a manager is that Jacques Santini decided it wasn't for him very sharpish into the new season. If I remember rightly, his only win was at Newcastle.
Stereotypical signing alert!
The more I play through this game, the more I realise there's actually very little new about it, with the exception of the 2d Pitch. Eventually Sports Interactive & Eidos parted ways, with one of the alleged reasons that SI wanted more freedom over creativity. Maybe that is why this game follows the exact same settings and layout of the CM3 series.
Meanwhile, there are some things money can't buy.
Oh I take it back, there is something new.
ODDS! Tipping us as title outsiders is brave, Jonny C has done a terrible job in pre-season.
Charity Shield time, at last. Man Utd signed Phil Jagielka by the way.
Urgh, go away man.
And you!
Don't bid less you idiots.
So, amidst all this idiocy, my first match is here. A Champions League Qualifier at home to FC Copenhagen. The 2D pitch looks like this:
So the obvious plus of that is you can see your formation and if you watch enough of it, you'll see your tactics taking shape. Under options, I can set how many highlights I see and what speed the game plays at.
For those wondering, we ran out 3-0 winners. Shearer scored twice to no doubt impress his suitors even further.
The first game of the league season sees Chelsea get done over in the lunch time kick off.
What an odd team. Then again, it is still Ranieri.
Our season starts at home to Arsenal and after a brief fightback, it all goes wrong late on and we lose 3-1. To make matters worse, Shearer gets mad at losing and pretends Pascal Cygan is Neil Lennon and boots him. 3 match ban, nice one Alan. Here he is walking off in disgrace.
Mind you, I didn't expect Jeremie Aliadiere to rip us to bits with 2 goals and an assist.
Oh shut up Jermaine!
At least we get off the mark, without Shearer or Bellamy.
Some things never change though, look at all of these shots.
This has happened before!
Champions League qualification is sealed but dear me, what a rough group.
There's also the inclusion of the transfer window – fortunately there's no sign of Jim White or other such nonsense.
The board don't sound all that convinced…
Fortunately England are also rubbish.
It's fair to say we're not exactly the entertainers. We have about 25 shots a game but if we score more than 2, it is a very rare day indeed.
As a result this is quite the surprise:
Maybe we've turned a corner?
New feature alert! Goal of the month. It's a nice touch and you can of course watch the goals back in all of their 2D glory.
What's Makelele doing having a shot? You can tell Mourinho isn't there yet.
Whilst we're talking new features, you can now ask International manager to take it easy on your players in non-competitive games:
Of course if you withdraw a player, it can have an effect on the player's morale and relationship with you, so you've got to be careful who you upset.
Back in the action, this is a big result against a top 4 rival.
We've reached November, at last. This is definitely the slowest game in the series – in later games, you had the option to increase the speed of the game on the 2D view, whereas you can't here. You can make the time go by quicker, but not the speed in which the ball is played about.
Things are going ok though, in the dizzy heights od 3rd. The top two looking as unbeatable as ever though.
Hang about! This is a famous win to keep our Champions League group interesting.
It's some Milan team as well.
I can feel myself ageing as I play this game. I can only imagine how annoyed I must have got playing this on an older computer. I seem to remember blagging that I was revising whilst playing, but given how long everything takes, it might even be true.
It's a Euro qualification year and Sven's men have a playoff with…Armenia!? Crikey. Anyway, the first leg looks like the grimmest of days out.
This group will need some explaining to me:
The second leg is a disaster
Armenia knock out England and for the second blog in a row, England miss out on a major finals. Oh Sven.
We turn Celtic over and we're through with a game to spare.
Some players need a lie down.
Resting some players in the league cup turns out to be an error, however.
Here, Paul. Tell someone who cares.
So after surviving that awful Champions League group, surely the 2nd round draw would be kind?
Over in North London, Ruud Gullit's man management skills could use some work.
It seems an odd thing to say on the day he keeps a clean sheet at Old Trafford.
Spurs will surely be favourites to take that cup now?
Now, tell me, what is wrong with this:
He's 30!
Before Daniel Sturridge made a name for himself, Uncle Dean was keeping the Sturridge family name up in lights. Here, he ensures he'll never need to buy a drink in Wolverhampton ever again.
Meanwhile…
They sit 8th in Division 1 with the likes of David James and Jermaine Defoe in the ranks. The ultimate insult is secured when Stuart Pearce is appointed to take over.
So eventually we've reached the halfway stage and thus the end of this writing. Firstly though, let's review. MEGA TABLE.
Man Utd look to emulate Arsenal's invincible team of the same season and doing a pretty good job of it. For the record, we drew 0-0 with them at St. James' Park. Liverpool are the big disappointments, all the way down in 8th. Charlton look knackered already, with just 1 win in 19 games. Leeds were actually relegated this year but are making a mockery of that, sitting high and mighty in 6th.
In terms of goals, my front 2 are the main supply, to the surprise of nobody.
The average ratings are a bit of an eye opener.
Go on Shola lad.
In the Premier League though, we're talking all the big names. Thierry Henry, Adrian Mutu, Aaron Hughes…
The goal chart is quite predictable.
Crespo has been more of a hit on this game that he was in reality.
If you take the 2D pitch out of this game, there is very little to get excited about. It's probably just as well we went on to Football Manager after this, which was a breath of fresh air. This is the start of the detailed games but without the option to speed it up – unless you move back to text only commentary, which I might have to for part 2. I usually get these blogs done in one maybe two 'sittings' as I can just mash through half a season in a couple of hours. This took 5 or 6 and that excludes the nights where I couldn't get the game to run. I'm sure I got a lot of enjoyment out of it at the time, and the 2D pitch addition at the time was a major deal. Plus, CM4 was an unmitigated disaster so this game working on release was a massive bonus.
Although you can see the game, there's elements that I don't think you can influence. For example, my attacking midfielder has about 20 shots a game on either foot from about 30 yards. None of them go anywhere near the goal, the highlights are set to show only key moments and yet I've seen about 120 of these efforts across 5 months of the season. It's just woeful, and I've tinkered with every bloody setting and still Dyer's curling efforts into the stands. Maybe it's just him being ignorant. It doesn't have the likability factor of CM01/02 or CM97/98 – granted, the detail level has gone up and the enhanced media mumblings bring things into reality, but it's just missing something for me.
Anyway, join me next time as I play through the remaining 6 months of the season and try to be a bit happier about it. Sayonara for now.
Written by David Black – you can follow David on Twitter @www.thehighertempopress.comcm9798 and also read his fantastic blog over at http://www.cm9798.wordpress.com