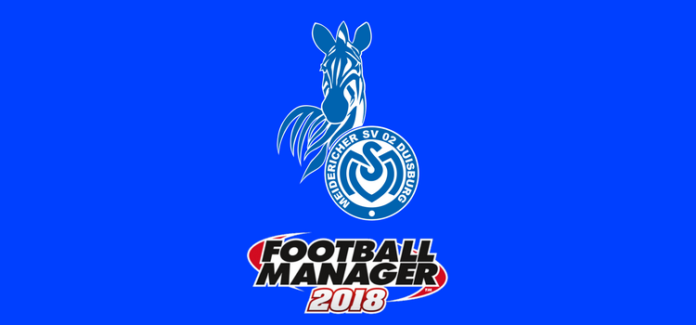 Guten tag! Welcome back to Dirk van Oortveld's quest to survive in the Bundesliga with MSV Duisburg and get them into the upper echelons of European football! If you want to catch up on what's happened previously, check out this link here.
I was trying to come up with an interesting way to sum up the post and describe how things are going for MSV Duisburg in the Bundesliga, but I think this image will do plenty enough on its own.
It's been a really, really rough first half of the Bundesliga season. Now, I'm not an overly optimistic person, and I fully expected a struggle in the league, seeing how we're the team with the lowest wage budget and we're going against Germany's finest this year after back-to-back promotions from 3. Liga. Things could still be going better, though.
Let's go over our results month by month before we get into the player performances and my transfer plans.

These are the fixtures for the month of September. We opened the season with a good 3-1 win against Mainz, followed by consecutive losses to Leverkusen and Werder Bremen, then consecutive draws against Hannover and Augsburg. I'll just gloss over them. We covered those matches in detail in the previous update.
It's not a horrible start, to be fair. We got 5 points in this month of a potential 15, and two of the teams were higher up in the league. Augsburg felt like a 2-points-dropped situation for me, but I'll take what I can get since the Bundesliga is unexplored territory for me.

The month of October saw a 2-1 win against Schalke, a 0-1 loss to Borussia MGB, and a 1-1 draw to Hoffenheim in the league, in addition to a 2-3 loss to Hamburg in the German Cup.
The German Cup was a secondary objective for me. My priority at this point in the season was on setting myself up to finish above the relegation line so I could buy myself time with Bundesliga winnings to invest better in the squad. In a way, I'm pleased that I'm out so I can keep players fit for the league.
October is the one month I'm not too upset about. We got 4 points out of a potential 9, and considering the opposition, I'm not enthused about our league position, but I can't be angry at the same time.

November saw us secure one win against Kaiserslautern, one of the teams who promoted from 2. Bundesliga with us last season, followed by two losses to Cologne and Bayern Munich, two of the top two teams in the league, as of 1 Jan 2019. My monthly target for this month was hit, as we were only likely to see points against Kaiserslautern, and we secured all three there before losing a close match to Cologne and then being stomped on by Bayern Munich.

The month of December can only be considered a disappointment. We saw 1 point in our away match to Stuttgart, then we had to face off against RB Leipzig and Borussia Dortmund, and we were defeated both times. Then we lost against Wolfsburg, Hamburg, and Braunschweig, who are 8th, 12th, and 9th respectively.
Stuttgart was our best opportunity to secure three points this month, but we couldn't deliver on it, so with the first half of the season wrapped up, we're on the wrong end of the relegation line and we need three points to overcome Augsburg and get out of the relegation zone.
Bayern Munich are at the top of the table, as they have been for the last many years, followed by Cologne in second. Third, fourth, and fifth-place are close, with Leverkusen, Dortmund, and Schalke all having 32 points and being sorted on goal difference.
At the other end of the table, Kaiserslautern sits in 18th with 8 points from 17 matches. Mainz is second from the bottom with 12 points, and Duisburg sits in 16th with 13 points.
We're in the relegation play-off spot, so it's not an immediate relegation back to 2. Bundesliga if the season were to end right now, but it's still less than ideal. Now that I have a rough idea of what we're up against in the Bundesliga, my goal is to at the very least secure a couple of extra wins this time around versus the last half of the season. If I could sneak up to 15th or 14th and finish above the relegation spots, I'd be happy with the season's end.
Looking into January, it's very clear that while I made some good signings, the team itself still isn't really ready to be remotely competitive in the Bundesliga. The problem is that our wage bill is stretched to the limit. I was able to squeeze a little extra money out of the board ahead of the transfer window, so there's room to make a couple of small signings, but we really don't have the budget to make the changes needed this season to really push for a decent spot in the table.
My objective is to secure survival in the Bundesliga so that we can capitalize on making millions to expand our wage budget and transfer budget for future seasons.
My scouts are hard at work finding good signings at the last minute because I forgot to give the scouting team a package after it ran out last season and they only got a scouting package in December. I know what positions I wouldn't mind filling out, but I don't have any shortlisted players in mind and we're looking around on a budget right now.
I'm not expecting a lot of transfer business right now, but I'll be back in a couple of months to do the annual youth intake post, and we'll touch on what signings I do make and our league position before we start looking at the new youngsters coming into the squad.