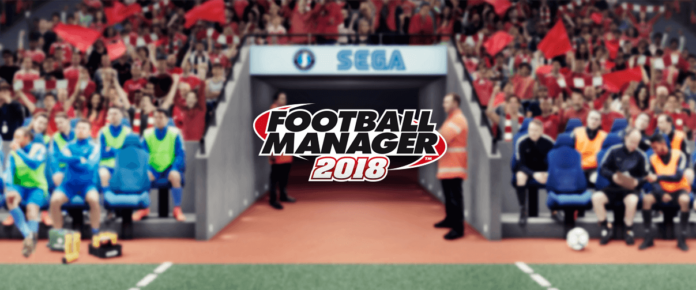 You heard it last time folks, the end is nigh. I've named the date where the Atlanta save comes to an end, post World Cup 2022. In all honesty, I feel I've done pretty much all I can and I want a new, fresh and, frankly, unpredictable challenge.
Anyway, it's all going swimmingly in MLS (again). Blah blah, runaway leaders etc. We're running away with it and boast a 12 point advantage at the top of the Supporter's Shield. As mentioned, I want to go out in style by winning it all once again.
Things have changed, slightly, as we lost our beloved Scott Hansen. Mexican outfit Pumas matched his release-clause and he decided to move further down south. Step forward Alan Cardoso, remember him? The man's an icon.
On top of that, we have a new recruit. Fiorentina's loss is our gain and we signed Joshua Perez for nothing. Zilch. Nada. Look at those stats so far. I'm loving it. We have a new hero. Icon.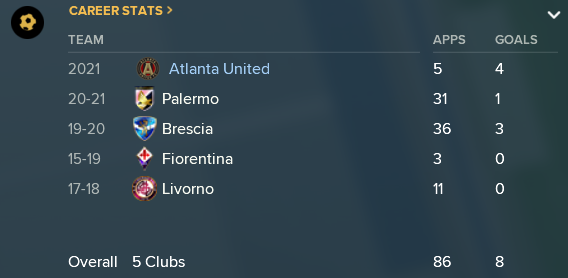 Back on a personal note, I've already taken the America job. Their previous boss was sacked after the Gold Cup and, well, I was going to appoint myself later down the line anyway.
So, the plan is this. Finish this season and resign from Atlanta. Why? Well, mostly because I want to see if the super side I assembled stays together and if they continue to dominate in my absence. Plus, I don't want to walk away mid-season and wonder what might have been.
Remarkably, this season, we've already sealed our play-off spot with ten games remaining. As far as I can recall, that's unprecedented even for us. So, despite my mind already preparing the logistics of my next challenge, we're still flying high.
I want to take this moment here to look at my overall record in management since taking charge at Atlanta because I'll probably forget later on. I'm actually stunned. 72% win ratio? WOW!

That's put another feather in my cap and I'm optimistic about the future with the United States. In terms of this save, I'll give another update right at the end of the season, do a build-up piece for the World Cup and then the tournament itself.
The next save, which I may be repeating myself, will see me manage Gibraltar. There will be some editing behind the scenes to bolster the academies of the Gibraltarian league and to boost the overall development of the country, otherwise it won't be that interesting.
So, if you have any experience with this sort of thing please get in touch via @Challies11 on Twitter! I don't want it to be too easy, I don't want this to be too hard. I want it to be long-term, I see myself in this role until Football Manager 19.
I'll keep myself occupied by bouncing club to club and doing some other bits, which I'll probably blog about too. Anyway, see you next time for my last ever Atlanta United post- from there it's all the USA!