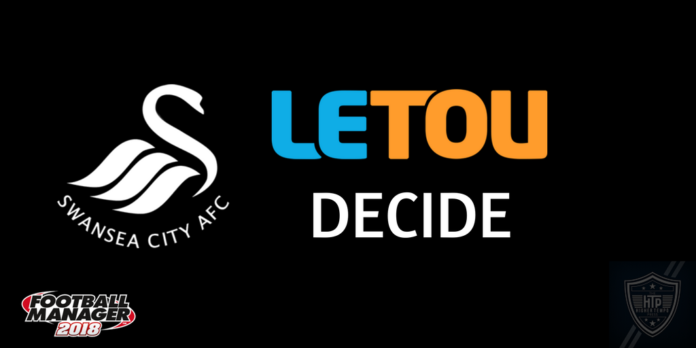 Today I'm going to take the opportunity to take a look around this particular world. As we all know, things happen so quickly that not everything gets the proper coverage. It's the age we live in, with new channels on television 24 hours and even sports news channels. Let's look at the headlines…
Following his arrival at the Etihad, Luis Enrique has seen City's form take a turn for the positive with eight wins out of ten games. In fact, their only loss was to Newcastle in the FA Cup and they drew with Burnley in the league. Wins over Watford, rivals Manchester United and Huddersfield Town saw Enrique claim the February Manager of the Month award. Enrique has also led City to wins over Liverpool and Arsenal in the Carabao Cup and Barcelona in the Champions League.
Player of the Month went to Mohamed Salah for three goals in three games during February, Josh King and Brighton's Pascal Groß narrowly missing out.
Young Player of the Month was Izzy Brown under Chris Hughton at Brighton, with Andreas Christensen and Dele Alli second and third respectively.
Available jobs are BMG in Germany, Newcastle United (Rafa got the Dortmund job) and Troyes in France. On the bubble is Paul Cook at Wigan despite the Lancashire side being fifth in League One and old Luciano Spalletti at Inter is 'insecure'. My old job in Italy isn't exactly calling me, I don't even recognise half that team.
The former Tottenham player mentioned yesterday who was interviewed for the Oldham Athletic job was Scott Parker, currently a coach with Spurs. He was briefly caretaker manager when Mauricio Pochettino was sacked, before Jorge Jesus was appointed.
Closer to home, Renato Sanches has resumed full training, which is big news. I'll see how he goes for the weekend before thrusting him back into first team action. Sadly I can't arrange a friendly specially to see him play, nor do our U23 or U18 teams have games I can throw him into.
The Swansea board are very pleased with my overall leadership, they're still banging on about the 4 – 1 win over Watford, so perhaps they aren't on the ball as I'd have hoped.
Team dynamics show Fabianski, Rangel and Bony as leaders, which is a concern because only one of them play regularly for me. Bony is just not as mobile as Tammy Abraham. Match cohesion is good, dressing room atmosphere excellent but managerial support is merely average.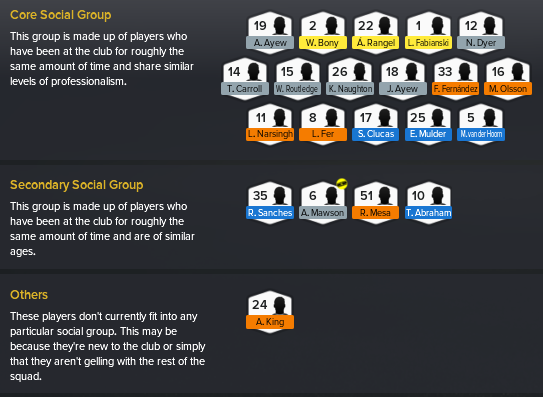 In terms of leagues around Europe, it's much as you would expect with the top two in Spain (Real Madrid ahead of Barcelona) and France (Monaco ahead of PSG) but elsewhere things are heating up. AC Milan, Napoli, Roma and Juventus are separated by just five points at the top of Serie A. Wolfsburg are the surprise leaders in the Bundesliga but Bayern are closing in on them. Preston North End are second behind Sunderland in the Championship but it's tight (as you'd expect) with seven teams covered by six points in the race for promotion.
You may remember that Crystal Palace and Huddersfield Town had to go to an FA Cup replay, in a perfect scenario as far as we're concerned it went to extra time and Palace squeaked through. That's two sets of rival players needing to recover from 120 hard minutes in Yorkshire.
That's your update for today, join us tomorrow for the traditional Friday press conference.