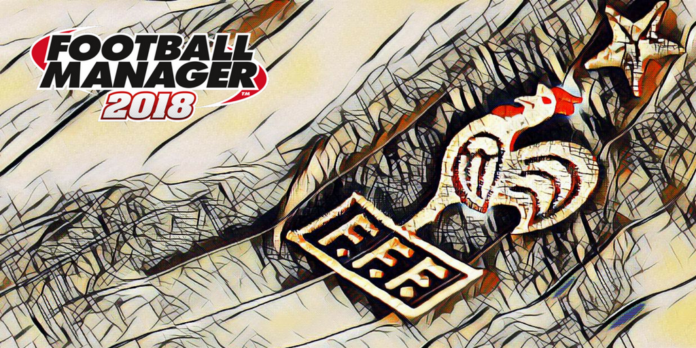 It feels right to start today's little update with my emotions iinterpretedthrough the medium of dance.
AS Cannes, that amateur team I keep banging on about, are that Championnat National 1 CHAMPIONS.
Yes, champions. We've finished ahead of the four teams spending more than €3m a year on wages. We've finished ahead of all the others spending more than €500k a year on wages.
I'd go as far as saying that this is the best thing I have achieved on this silly little game.
Why? Well, realistically – could you see this happening in the real world? This isn't a small footballing nation, like Scotland for example. This is France. They've won a World Cup. They've won a European Championship. In the not too distant future, they'll have a team winning the Champions League. It is massively unlikely that a team of actual amateur players would be able to compete at the top of the third level of any of the major nations, and that is exactly what we have done.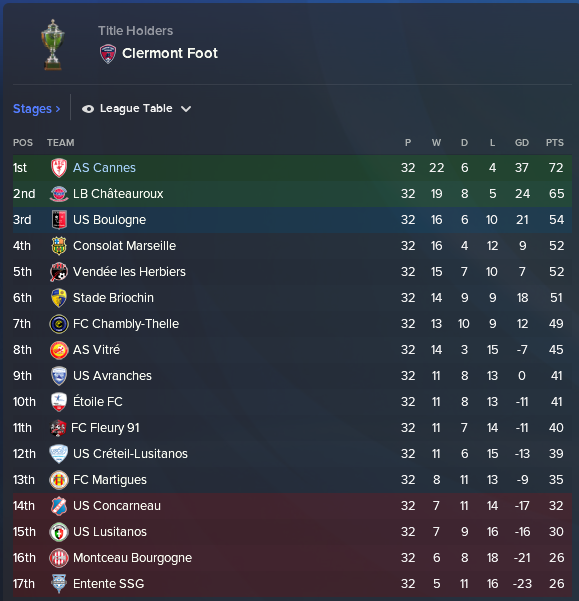 That looks nice, doesn't it? Annoyingly, it should have been ten points but we lost our final match of the season against Avranches. But, we are going up!
Financially, it's nice.

I should probably warn you now, 200 words in, that this isn't going to be a particularly long update. I just wanted to share with you the fact we'd done it.
Promotion probably raises more questions than anything else.
Will we be allowed to remain amateur? In the real world, FMAdventure assures me no. But, this is FM so I don't know what will happen – ideally, I want to remain amateur for as long as possible.
If we do have to go semi-pro, can we survive financially? The minute I find out that we have to change status I will work out a financial plan and see what our real wage budget looks like – the benefit of us changing would be that I get to crack open a bottle of "balancing the books".
If we remain amateur, will an even better calibre of player want to come and play for us? My gut feeling is that the current group would stay up, we have a strong squad in all positions now. But, we might be able to bring in even better players for nothing with Ligue 2 status.
Will changing status mean we get given a youth team or reserve team? I have a suspicion this is a coding error, meaning we will never have a team beneath us. If that's the case, I might come up with a creative solution.
Finally, will Zidane finally pick up the phone?
Tuesday's update will probably discuss many of these things…