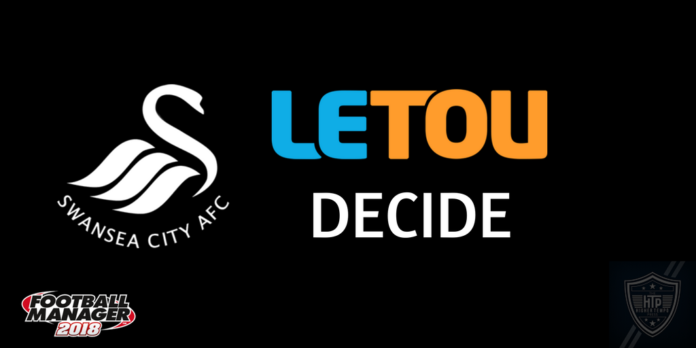 Already this morning I've batted away Sky Sports' Bob Bell with a question about whether I've effectively replaced Wayne Routledge with André Ayew. Considering Routledge has been injured for my entire tenure in Wales and only made eight substitute appearances under Stuart Reid, I don't think it's a case of Ayew replacing Routledge as Wayne being naturally phased out. He is 33-years-old now after all.
Reporter: Swansea play their next fixture against Crystal Palace at a later kick-off time than fellow strugglers West Brom who play before the match at Selhurst Park gets underway. Is it an advantage to play second in these situations, knowing exactly what is required to continue the fight against relegation?
Me: I don't think it matters too much, both sides will feel they have the better of the situation. All I want is to win and win well.
Reporter: Crystal Palace are currently lying in 17th place in the English Premier Division. Could Crystal Palace leave Selhurst Park with all the points on Monday?
Me: I think it's going to be a struggle but if we play well I think we'll come out on top. I'm as confident as I usually am.
And that's it, yes, seriously. Is that all we're worth? I give good copy but come on, I've not taken the day off, sadly the same cannot be said for our 'friends' in the media. No wonder I've started being assertive with them.
Instead of heading over to see how the vote has done about my central midfield on Monday, I'm going to take this as an opportunity to go a little off the beaten track and wade into the VAR debate since it's not likely to be a question I'm asked in one of these press conferences.
I'm a big advocate of VAR. Football has always and should always evolve. The presentation of football has changed dramatically; Ray Winstone telling viewers to gamble responsibly as he shills for a sponsor, television schedules dictating kick-off times, names donning the back of shirts. The physical act of playing football has changed; the equipment such as boots and balls are a far cry from your own father's generation, the protection available, the pace of the game has increased beyond comprehension. The fans have changed; everybody is so much more knowledgeable thanks to the internet, social media and dedicated TV stations.
VAR is the next necessary evolution. At this point I'll happily admit to be a follower of the Australian A-League, where VAR is utilised. To me it's already engrained, it's part of the culture and my experience of viewing football. It's not got to the point where I watch a Premier League game and wonder where it is, but I'm sure it will eventually.
The likes of Alan Shearer can sit on his high horse and call it a farce all he likes but by the same token I'm fairly certain I heard at least one highly paid ex-pro-now-pundit asking exactly how it works. That's unforgiveable. The world of football doesn't end at England or even Europe, and thank goodness for that. The trials that have been happening at the top level have to be at the top level, there's no point getting it right at League Two and then going upwards, get it right at the top and work it down.
With so much talent, money and interest in the game it's inevitable that decisions are scrutinised so much more and we collectively share a desire for those decisions to be correct. We've all seen great clubs with huge fanbases plummet down the leagues. Look at Leeds United, Blackburn Rovers and Portsmouth as recent examples. Imagine a scenario where their downfall begins with a bogus incorrect decision? VAR might go a way to ensuring that isn't the case. Surely we can endure the ironing out of a few early gremlins?
I'll get down off my soapbox now.
What really does interest me is how computer simulation games such as the popular Football Manager series will incorporate VAR and how that will be presented in their matchday experience. That's got you thinking, hasn't it?