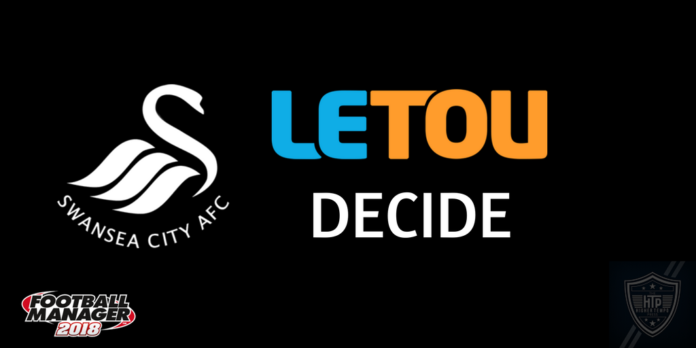 There's plenty of good news at present while the deadline day vote closes, Tammy Abraham is named Young Player of the Month for January with two goals in four appearances. Tammy is described as an enthusiastic striker in the report, which is fairly accurate and he hasn't complained once since being shunted over to the target man role. What's more, Renato Sanches was in second, quite the turnaround considering his poor form at the start of the season under Stuart Reid.
Our game this weekend is on Sunday, having been moved for television purposes. It's against the mighty Arsenal and I say 'mighty' Arsenal because here, they lead the Premier League by six points and a game in hand from Chelsea. Where Manchester City have faltered, Arsenal have excelled.
And don't forget, this is an Arsenal side with an Alexis Sánchez firing on all cylinders. He has 10 goals and 7 assists to his name but the goals are shared. Olivier Giroud has 13 goals, Alexandre Lacazette has 13, both Alex Iwobi and Danny Welbeck (not exactly regular starters) have contributed 7 each. They don't have the best scoring record in the league but they do have the meanest defence with just 18 conceded.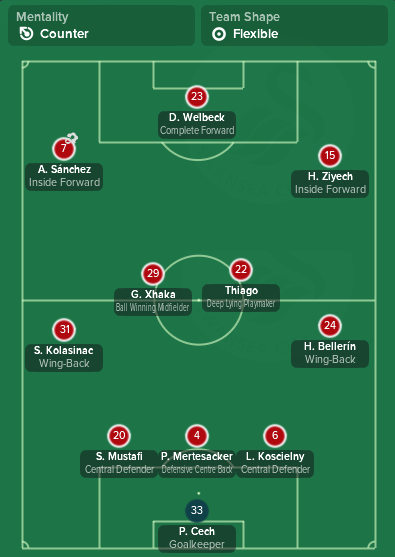 There are concerns for Arsene Wenger, thankfully. Jack Wilshere will be suspended, Hakim Ziyech (signed from Ajax for £19.75 million) appears to be injured and the unlucky Santi Cazorla is unregistered. Walcott, Mesut Özil and indeed Carzola are all transfer listed, with Giroud and Koscielny unhappy at the club. Say what you like about Arsene (and far too many have), he's doing incredibly well to keep Arsenal so competitive against the backdrop of a disgruntled squad.
According to our scouts, who I'm highly doubtful of considering their failure to predict Newcastle's starting lineup last week, Arsenal lack physical players and leadership. Anybody with vision and a slight understanding of football can see that. They do wax lyrical about Arsenal's new central midfielder, Thiago, so there is that to worry about. The Gunners come into this on the back of a narrow 1 – 0 win at the Emirates over West Brom and as we all know, narrow wins are the hallmarks of league champions.
Let's face it, I don't expect to win this one. We've done well up until this point and it was vital to get points on the board before we met Arsenal and next week Manchester United. I'll accept being competitive and keeping the spirit up.
The game kicks off tomorrow at 4 pm, join us @TheHigherTempo on twitter for live coverage from 3:45 pm. Whatever happens, it won't be boring, I can guarantee that.