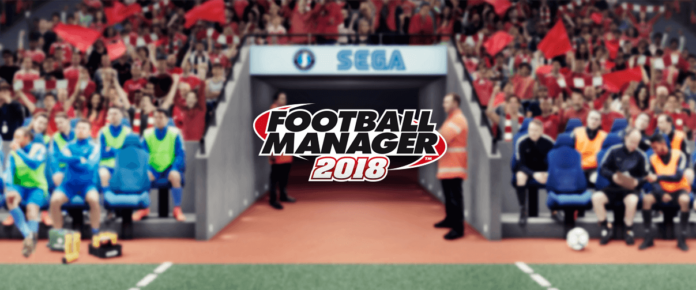 The Spanish Inquisition
Barcelona B
'How does it feel to be appointed the new boss of Barcelona's B Team?'
*Snap* *Click* A bored photographer floats around the room.
'It feels great, I'm over the moon–'
*Click* *Snap*
'–It's your first job as manager, are you ready?' a slim bald man interrupted.
'I think so, I believe I'm the right man for the job–'
*Snap* *Click*
'–What type of football can we expect you to play?' a fat bearded bastard.
'I've no idea to be honest, the style will come, the most important thing is we win–'
*Click* *Snap*
'–Barcelona is a club steeped in football tradition, why do you think they've appointed you, a complete unknown?' a pretty blond woman.
'Well I don't believe that is completely true. My mum knows me. Sure they've taken a chance but I feel like I'll prove why they've put their faith in me–'
*Snap* *Click*
'What are the clubs expectations for this season?' a mountain goat passing for a man.
My frustration surfaced. 'Fuck knows, mate. I'm just a chancer trying to make it through my first month.' Complete silence. 'Is there anything else you gang of snide publicity-twisting twats want to know? No? Fuck you all very much then.'
*Click* *Snap* *Click* *Snap* *Click* *Snap* *Click* *Snap* *Click* *Snap* *Click*
Barcelona B team. Not a job I ever expected to take on. If I'm honest it's likely too big of a job as well. We're in the second division of Spain and I've got no budget, no control of anything really and the likelihood of my best players getting nicked or sold by the Director of Football or the Barca manager at any given moment looms over me. But I love a challenge. Even if it's doomed to fail. Besides, its a chance to help grow my reputation, gain some coaching badges, and teach some talented youngsters. And most importantly, catch some sun rays. The bookies make us favourites to go down. I mean, there's every chance but I'll do my best to prove them wrong. Not before putting a tenner on myself getting sacked before Christmas mind…
Player Watch:
As you'd expect there is a couple of exciting prospects in our ranks, players I'm looking forward to utilising to help our cause. A few of them are:
Adrian Ortola: Goalkeeper – at the tender age of 24 he is one of our senior players and has some seriously good attributes for this level.
Oriol Busquets: A defensive-mid – only 17 years old and already looks a player.
Carlos Alena: C/AM – 19 years old, and a former favourite from FM17. I'm looking forward to being united with my old buddy.
Marc Cardona: ST – 21 years old and ready to party. I'm hoping he'll be my go-to guy this season.
It's quite a young squad this (as you'd expect) so I'm looking forward to seeing how some of the players develop over the next year. I am a bit anxious about the lack of senior players in the squad, especially in defence, so I'll probably look to bring in a small number of older players in on free contract just to bulk up in the experience department.
August:
Sweat dripped from my burnt-pink forehead. 'Christ it's hot,' I said as I watched the team warming down after a training session. My first ever training session. Or, I should say, what my assistant recommended for the players. 'Is it always this hot?' My assistant shrugged, unable to understand me. 'I guess it is,' I sighed. 'I'm chaffed more downstairs than a friggen cowboy.'
Our pre-season games are done and dusted with mixed but welcomed results. Two victories, one draw and a one lose. A decent way to prepare the team for a long hard season.

We aren't expected to survive, in fact, the bookies have us second favourites to be relegated. With Barcelona's young talent I feel we may scrape mid-table. I emphasise the word may greatly here. There is no guarantees in football only the dreams and hopes of every staff member, player and fan who put the trust in me, an absolute fucking chancer.
Having spoken to my assistant I was informed the players suit a 4-1-2-3 formation, with two wide men supporting a lone striker. Apparently it's the formation they used last season and it gained them their famous promotion. Somewhere between the lines I detected a small snide dig from Felip but perhaps it was just lost in translation. Hmmm…
Valladolid, 1-0 – After Palencia (my right-back) was sent off on the 50th minute it seemed destined to finish a frustrating 0-0, but to my overriding ecstasy Fali scored on the 90th minute to steal it in the dying moments.
Alcorcon, 2-1 – Alena lined up his penalty, gave the keeper the eyes, stepped forwards, stopped then moved again before firing the ball into the fans sitting behind. 'Fuck sake, what was he thinking.' Almost immediately the ref blew his whistle for a second time. Another penalty. Alena stepped up once more, much to my disgust. 'Give it to someone else you greedy bastard.' Except this time he didn't miss. 1-0. Arnaiz made it two on the 67th minute and suddenly we are cruising. Belvis scored on the 90th to make it 2-1 but the game was over and we strolled out of the stadium with two wins out of two.
Atletico Pamplona 1-0 – A frustrating game to be honest. Another Arnaiz goal on the 89th minute meant a third crucial victory.

Some reporter big-wig informed me the average points tally to ensure survival is around the 45 points mark. We are on 9 already. That puts us in a great position. We need another 36, which equates to 12 more victories and we have another 111 points to play for. Surely we can do it? Surely? Maybe we can do better than survive, maybe we can possibly make a title bid?
September:
'Hola,' I pronounced the word slowly to my language tutor.
'Si,' he replied, with a thumbs up. 'Now, I want you to say, "My name is…"'.
I sighed, bored and irritable. 'Can't you just tell me the important stuff like, "Snap the twat," or, "You couldn't score in a brothel"?'
Vallecano, 2-3 – An away game, we came out at half-time 1-0 up but the game got away from us. Still, we can keep our heads held up high after such a closely fought battle. I can shake it off, everyone loses eventually, even the greats, like Tim Sherwood and Roberto Di Motteo.
Oviedo, 3-1 – The lads responded well after our disappointing result against Vallecano, they came out swinging, eager to make up for it. Yet again Arnaiz had a massive influence on the game, scoring all three for us. That's now five in five for him, a good return for a wide man.
Cordoba, 1-1 – A disappointing game, we lead for roughly 70 minutes only to concede late on. Frustratingly we played only a handful of days earlier so my players were knackered.
Cadiz, 1-2 – Another loss in the month of September, it was a lacklustre performance in all honesty and I walked into the changing room with foam dripping down my chin and started throwing anything close to hand. I'm desperately trying to stay in my happy place here.
October:
'If someone puts another bowl of feckin' paella in front of me I'm going to lose my shit.'
They say football managing is a double-edged sword. It's either great, or its terrible, there is no in between. Suddenly, after a couple of poor results, the elation I was feeling after my first month in charge has soured. Consequently the staff at the hotel I'm temporarily residing in until a permanent place is found is baring the brunt of my current frustration.
'Would you like me to bring you something else, señor?'
'Yes, I would. Some British fish and chips with extra salt and vinegar wouldn't go amiss.'
'I'm sorry señor but–'
'Fine, I'll eat your weird fishy fucking rice then.'
Numantia, 2-1 – Back to winning ways. We were losing until I made all three changes on the 65th minute, and the subs made an instant impact. We scored two in a five minute period to turn it around. Relief was palpable. Not from the fans but the players, who were eager to avoid the red mist.
Lorca, 1-1 – We took the lead just before halftime and held it until the 86th minute. Disappointing and costly defending let us down, again.
I'm beginning to feel the wheels wobble now. I know everyone encounters bad patches but I'm seriously debating making changes to the tactic.
'No boss, stick with our formation, it got us promoted remember?'
Grin and bare it. Grin and fucking bare it.
'Fine,' I snarled.
Albacete, 0-1 – Our first loss at home. To be honest, they absolutely battered us, and that scoreline flatters us.
Smile through the tears. Keep grinning and everyone will think everything is fine.
Zaragoza, 1-3 – We were in this game until suddenly it ran away from us. Our bad form continues and with it, the team talks have suddenly became much more aggressive.
'You bunch of sweaty, weak-chinned, pretty-boy bastards couldn't win in a Sunday league game, let alone this division. Buck up your ideas and fast.'
S. Gijon, 2-2 – After 20 minutes we were 2-0 down and I was fearing for the worst, fortunately the half-time whistle came and a good rollicking gave the lads some impetus and we clawed it back. It was a cracker of a game to be honest, both teams played to win and I'd say we were the better side but for our poor finishing. Which, incidentally, seems to be a growing concern.
Strangely, after said bollocking, my keeper had the audacity to approach me after the game to complain about my team talk. It went a little something like this:
'I think you were a little harsh on the boys gaffer–'
'Harsh–fucking harsh? You cheeky bastard. I'll show you harsh!' It took all five members of my staff to pull me off the little bell-dribble.
As of this point we sit 11th in the league on 18 points. A fairly decent beginning albeit somewhat disappointing after our flying start but ultimately if we are here come the end of the season I'll deem it a success. The recent bad run of form has put a slight tint on our start though and already there are mutterings from around the club. I need a win and quick to get things back on track if I'm to keep the players on my side. Or to stop me from killing one of them.
November:
'What d'you reckon, Felip?'
Felip scratched his furry chin and winced. 'I don't know boss…'
'Well we've tried your formation and it's all gone to shit.'
'Si, but I think it is worth persisting with because–'
'Maybe that's your plan, ey Felip? Hmm?! Maybe you're trying to get me sacked so you can take the job for yourself? Is that it? Ey? Is that what you're trying to do?!'
Desperation breeds paranoia and currently I don't trust anyone. They're all out to get me sacked. Well, if they think I'll go quietly they've got another thing coming.
I've changed the formation. It's now 4-1-3-2, with the emphasis on dominating the opposition into complete and utter submission. Obviously I expect it to work instantaneously.
Granada, 1-2 – Our poor form continues. Even the new tactic does nothing to help us. Granada are leading the league and despite our best efforts – which was much improved it has to be said – we still failed to win. A serious devoid of quality strikers is really starting to punish us now.
Huesca, 1-2 – Another game, another loss. It was made even more difficult because the powers that be decided to have an international break on the same feckin' weekend. Eleven players were missing for the game. An entire playing team. An absolute disgrace from the Spanish Association.
Tempers are frayed. Nerves are jangling. Everyone is on edge. This bad run of ours. It has everyones head battered, none more so than mine. Six games without a win. Six. A fact the bastards in the board room like to remind me in a constant stream of emails. Apparently it's a new Barca B record. Great. Fucking wonderful. A reporter made the mistake of informing me a loss against Almeria could leave us in the bottom three if certain results go against us. He got halfway through the sentence before I leaped the press conference table and attempted to club him over the head with a plastic bottle of Catalonia's finest spring water.
Almeria next. We are playing them away. They are lurking just three places below us, they too need to win. I'm not sure my heart can take this. The lads took to the field. They seemed tense, nervous, anxious. They needn't. Two late goals from subs Mujica and Alena meant we walked away with a massive three points. Thank fuck. Thank fucking fuck.
Leonesa, 1-0. A late goal from Arnaiz settled the matter, and that's two wins from two.
And with that we close out the month of November. All smiles, all joy, all relief – of the masturbation magnitude.
Suddenly with our last two games we've leapfrogged back up to fifth – although that's subject to some of the other sides weekend results. Even still, six more points means we are currently sitting on 24 points for the season after 16 games and that ain't half bad considering how dire things looked only two games earlier. Remember when I discussed there being no guarantees in football, only hopes and dreams? Yeah, well, I'd like to revise that statement. There is only one guarantee in football and that is it's all one big fucking rollercoaster ride.
Player of the Episode: Jose Arnaiz. With a goal tally of five he was the only real contender. Hopefully his good form will continue despite the change of tactic, as he is longer coming in off the wing but playing upfront.
Current position: 5th
That's it for now. I need a lie down. A small rest to recuperate. Jesus wept. Who'd be a football manager?
Adios Amigos, until next time.