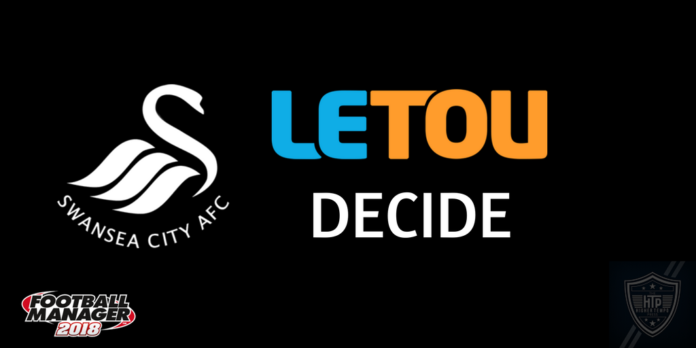 It was not fun welcoming Watford to the Liberty Stadium.
We started brilliantly, taking the lead through Jordan Ayew and racing into a two-goal head start thanks to Nathan Dyer ghosting in at the back post as Tammy Abraham challenged their central defenders. When Deeney got Watford back in the game deep into the second half, I tensed up. I felt that we would struggle to see it out with our leaky defence but goals for Renato Sanches and a second for Ayew (a penalty would you believe) saw us over the line.
It was, in the end, a very even game with a similar number of shots on goal and an even split of possession. We clearly did more with it, as evidenced by our goal haul. These are the games we need points from and why Reid was let go. Watford at home should be a game we claim all three points and we did, for which I'm grateful as I see other managers down our end of the league paying with their jobs.
I have to give our fans credit, they selected Mike van der Hoorn as Alfie Mawson's partner in central defence and he was as solid as a rock. Not 'the' rock, but close enough.
I won't gloat about how Nathan Dyer was pretty much bombed out under Stuart Reid and I have rejuvenated him, simply because his presence in the team is based on necessity. I want wingers, I want a 4-4-2 and that means putting two genuine wide men in the team. Both Mesa and Narsingh have had auditions there but neither fill me with any confidence. Both are better all-around footballers than Dyer, but I don't need a better all-around footballer. I need a crosser, a player who will beat his man and get chalk on his boots. Against Watford, we attempted 33 crosses and Dyer was responsible for 11. On the other side of the pitch, Sam Clucas attempted 5.
The man of the match award went to Renato Sanches, who is crucial to the way we play and getting the best out of him was one of my highest priorities. Here's a player who was at Bayern Munich last season and is slumming it in Swansea, so we best make the most of him while he's here. The difference hasn't been his position or role, he's been a box-to-box midfielder for most of the time he's been fit but Carroll's role alongside him has changed from an advanced playmaker to a deep-lying one, especially with that defensive mentality so that allows Sanches to do his thing without worrying about what happens behind him. You can clearly see the switch in focus in his position.
There is a caveat to all this positivity and it comes in the form of the league position, something the press were at pains to point out following the game. Swansea are now 18th, that win over Watford only dragged them under us in 19th but both Burnley and West Brom won their games to see them climb the table. I had hoped that three vital points would at least see us clear of the relegation places but alas, that was not to be. Credit to West Brom, they beat Manchester City so it can't have been easy.
Tonight, I'm an invited guest at the Amex on the south coast as Brighton (10th) host Huddersfield (14th). I'll let you know how it goes in tomorrow's Mlog.