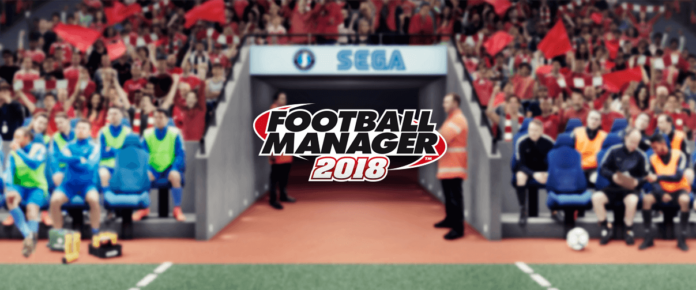 Atlanta has welcomed me with open arms. What I like most about this club is, like I mentioned last episode, it's a completely blank page. All the records set are under my tenure, so it's easy to track our progression and where we have significantly improved.
The downside, unfortunately, is the constant questions about debuts and first goals. It's a bit redundant when it's a new club but, thankfully, we've got through the hectic period of that- after my first match, I must have been asked about five players' debuts and the goal-scorers. It's tedious to say the least.
Anyway, I'm sure you'll be keen to know how we're getting on. Having managed (just about) to get my head around the complications of the MLS, we're doing very well indeed. The players have taken to my tactics quickly, although in truth the squad I've inherited doesn't fully fit the system- which actually works for me, as it gives me something to work on.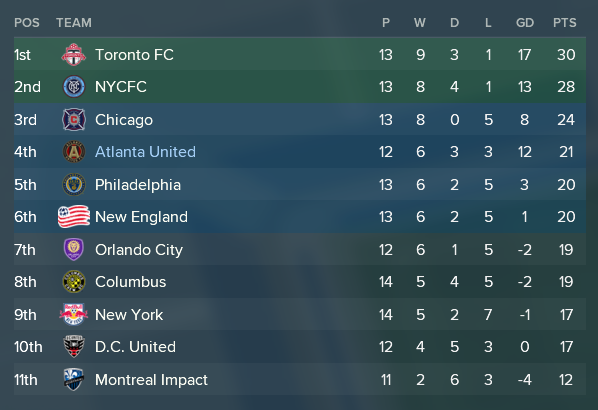 As you can see, we're around about where I'd expect us to be. The aim is to make the play-offs and, as it stands, we're in that position. I'd like to push into the top-two if possible to advance straight into the semi-finals but Toronto and XX are by far and away the best teams in my conference.
Results wise, I'm sure there is one result that stands out. Yes, we did indeed smash seven past Seattle, the defending champions no less. In fact, it could have been a lot more but we took our foot of the gas after losing both centre-backs to injury. Our victory against Houston was also spectacular but there is room for improvement- as shown by our first game against New York City, where David Villa ran rampant.

There is still a long, long way to go and we still have to tackle Toronto again, as well as LA Galaxy. Both of those games are right at the back-end of the campaign so their importance could be extremely significant and I'd certainly prefer to have our play-off fate sealed before we get to those matches.
All in all, I'm happy with our return from the first 12 games of the season. Three losses and three draws isn't bad, while I'm thrilled that we've won half of our matches- particularly given the calibre of some of the teams we've come up against, who are a lot more established and experienced than us.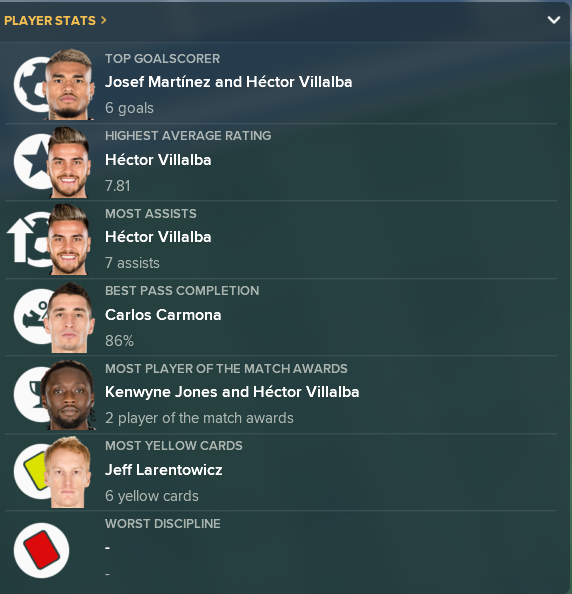 Josef Martinez and Hector Villalba, two of our designated players, have been the stand-out performers so far this campaign- particularly the latter, who's return of six goals and seven assists is absolutely sensational.
Kenwyne Jones and Jeff Larentowicz have been okay, as has Brad Guzan, but there is certainly room for improvement. Not having a designated spot available is a slight issue there, meaning I'll have to go for younger and less expensive players- South America and Central America being my most likely port of call.
I've also done a significant amount of work behind the scenes, assembling a very impressive scouting team after persuading the board to bolster the funds they make available there. As such, we're one of the best in the MLS scouting wise and it's really helping with our recruitment.
I do still want to get a better Head of Youth Development, and I'm likely to target Per Mertsacker once his contract at Arsenal has expired next year, whilst I'm continuing to make adjustments to my coaching team- the most recent appointment being that of Freddie Ljungberg.
In terms of the structure to this series, the plan is for around four a season. This, after 12 games, is the first of three in the regular season. In another 12 games, I'll drop in with another update and then the final will come after the final ten games of the season- if we make the Play-Offs, that'll be the fourth.
Anyway, back to work for me as I whack out the calculator once again to see how I can manoeuvre my budget. I'm planning to axe the oldest players in my squad for next season, which will help in two ways- I'll have quality youngsters developing and it will potentially allow more movement in the salary cap, as younger players take up far less of budget- sometimes even none of it at all!