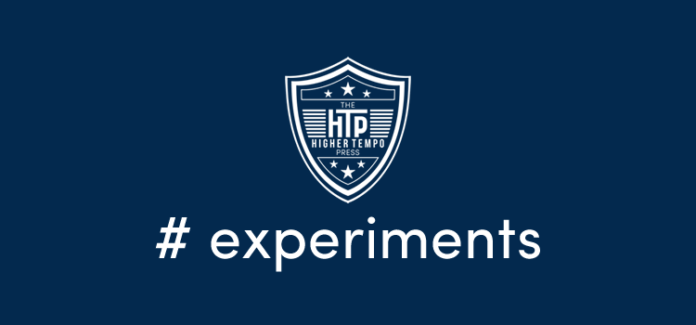 Football Manager has one of the most comprehensive player databases of any footballing organisation, including most clubs. They have hundreds of scouts, which means that every player on there has exceptionally accurate attributes and statistics. This means that when they scout a young player, they know better than almost anyone how that young player is going to progress, and what his potential is.
I've looked at 19 of the most promising young players in FM17, and simulated the next 5 years of their careers, to see some of the highs and lows that they may face in real life.
The simulation began at the beginning of the game, in July 2016. I had edited the game to ensure that any players that have now been transferred had future transfer agreements in place, to keep the simulation as in keeping with real life as possible. Here's how the players looked in game in 2016.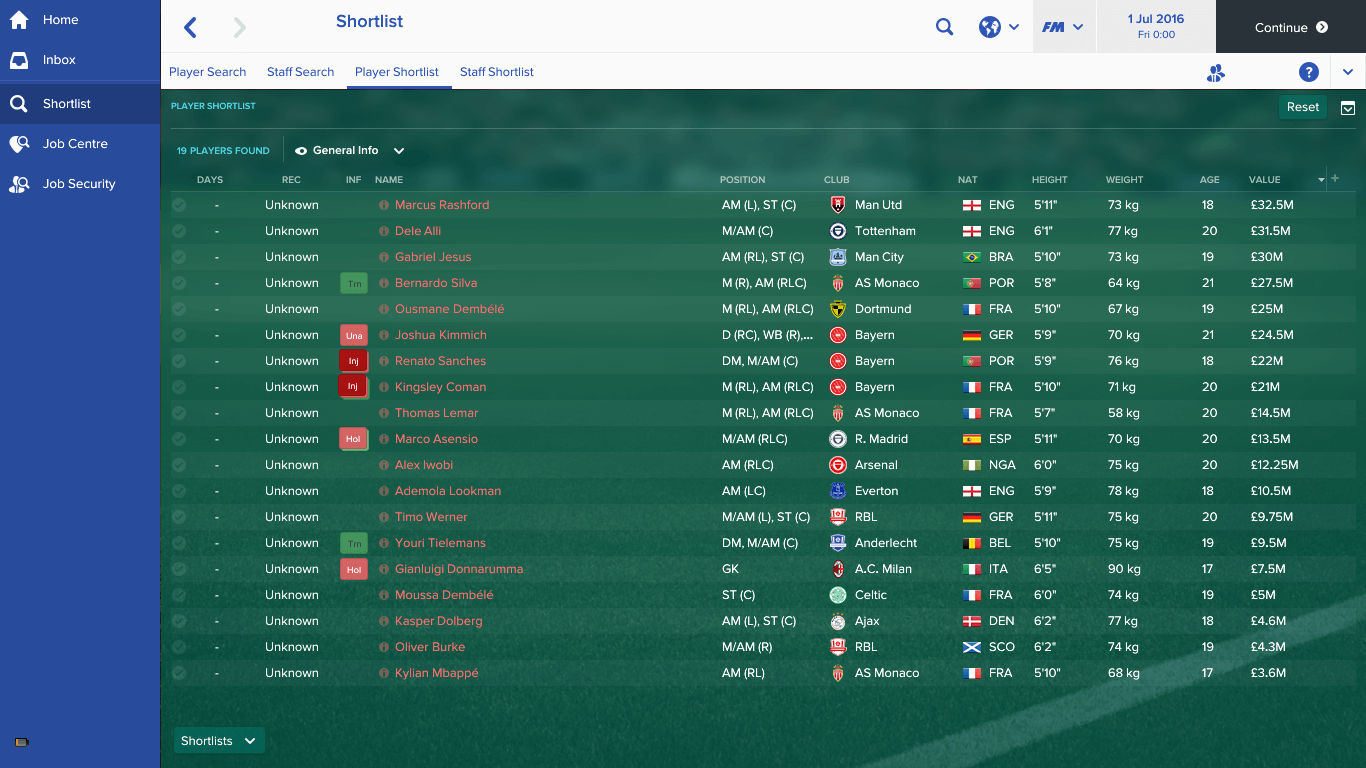 Fast forward then to 2022, five years on from the present day, and this is how the players look now.
Obviously there have been transfers, and players values have increased and decreased as they've progressed through their careers, but perhaps the most startling thing to see on this page is the clubs that some players have ended up at. Most strikingly, Marco Asensio, the Real Madrid prodigy, is now a free agent. Touted in real life as a huge prospect, and scoring in the 2017 Champions League final, its likely that the real Marco Asensio is destined for greater things than this simulation would suggest, but it goes to show how easily things can turn in football.
The usual suspects are all at the top of the screen, such as Mbappe and Coman, but what is interesting to see is how the players highly rated in 2016 have dropped right down in 2022, such as Rashford and of course Asensio.
While all-time career goals is not a perfect measure of success, particularly for players like Kimmich and Donnarumma, its interesting to see that the top three by this stage are Dele Alli, Moussa Dembele and Gabriel Jesus. It shows that for a player like Dembele, big money moves and global recognition may not be on the cards, but consistently strong goal scoring seasons certainly will be.
The Players
Running through each player, we can see their form over the 5 seasons, and the awards that they won: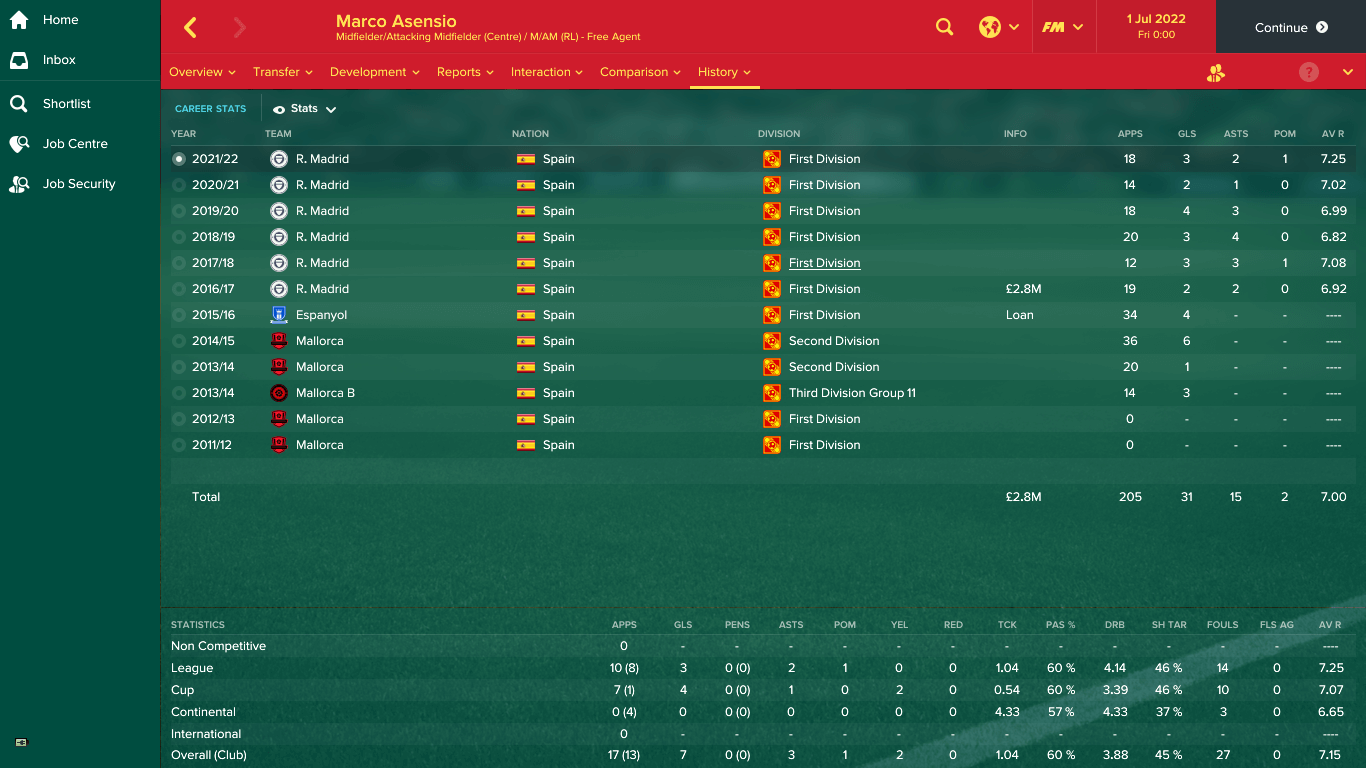 Marco Asensio:
La Liga x 2
Copa Del Rey x 2
Champions League x 2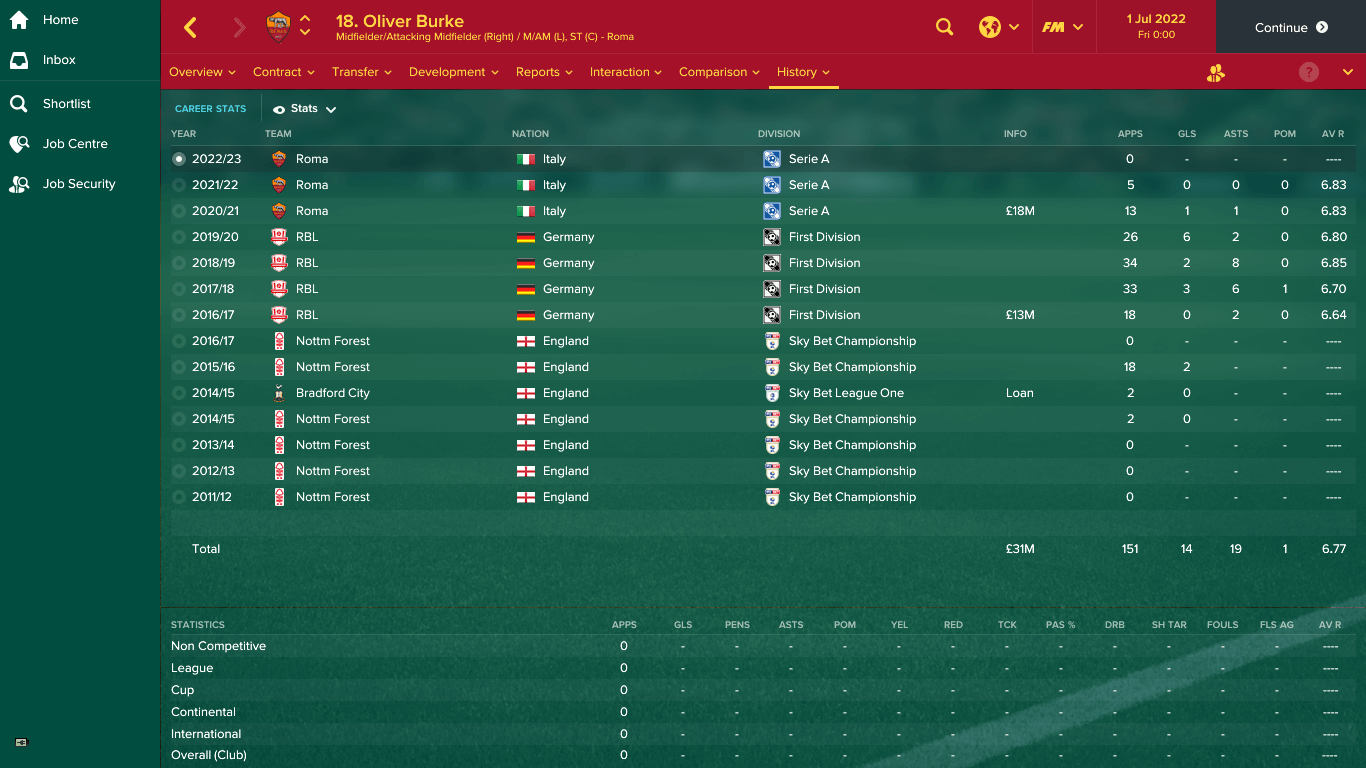 Oliver Burke:
Coppa Italia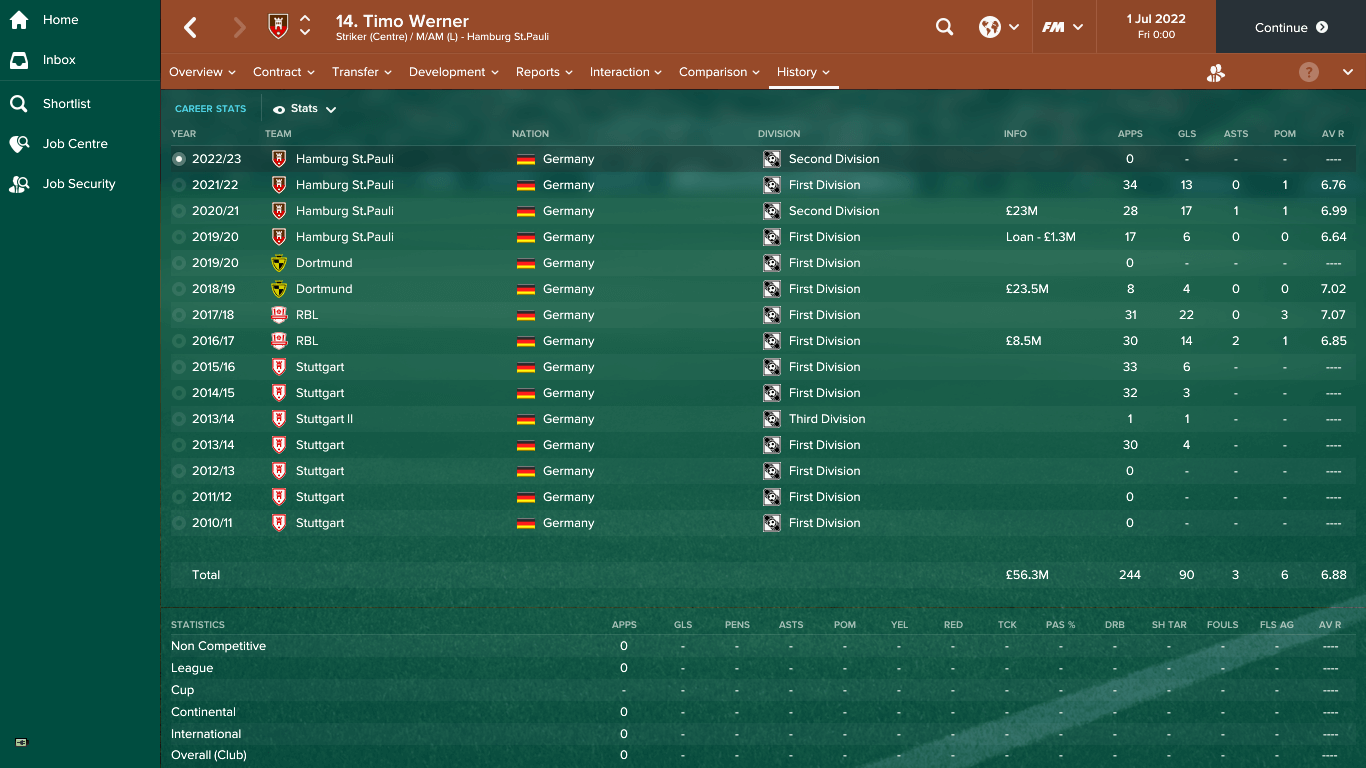 Timo Werner:
Bundesliga Top Scorer
Golden Shoe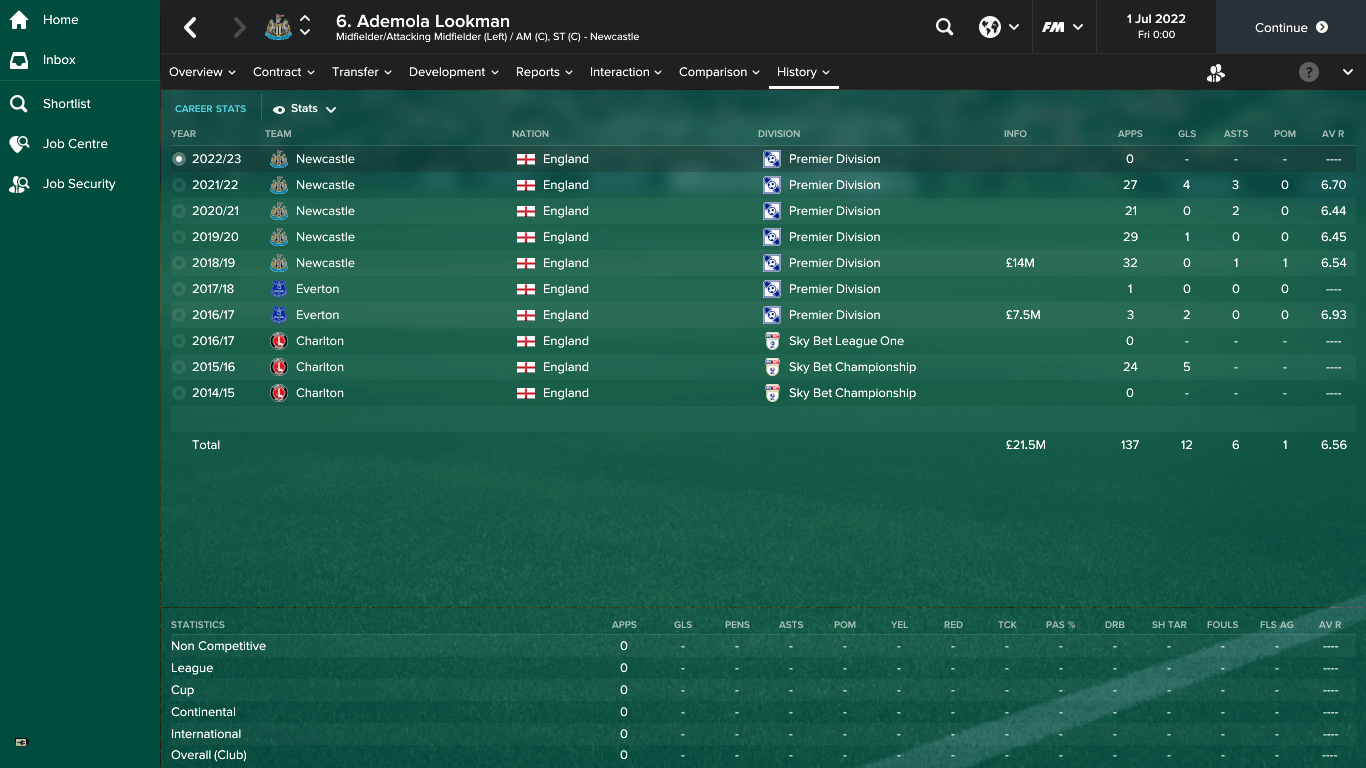 Ademola Lookman
Kasper Dolberg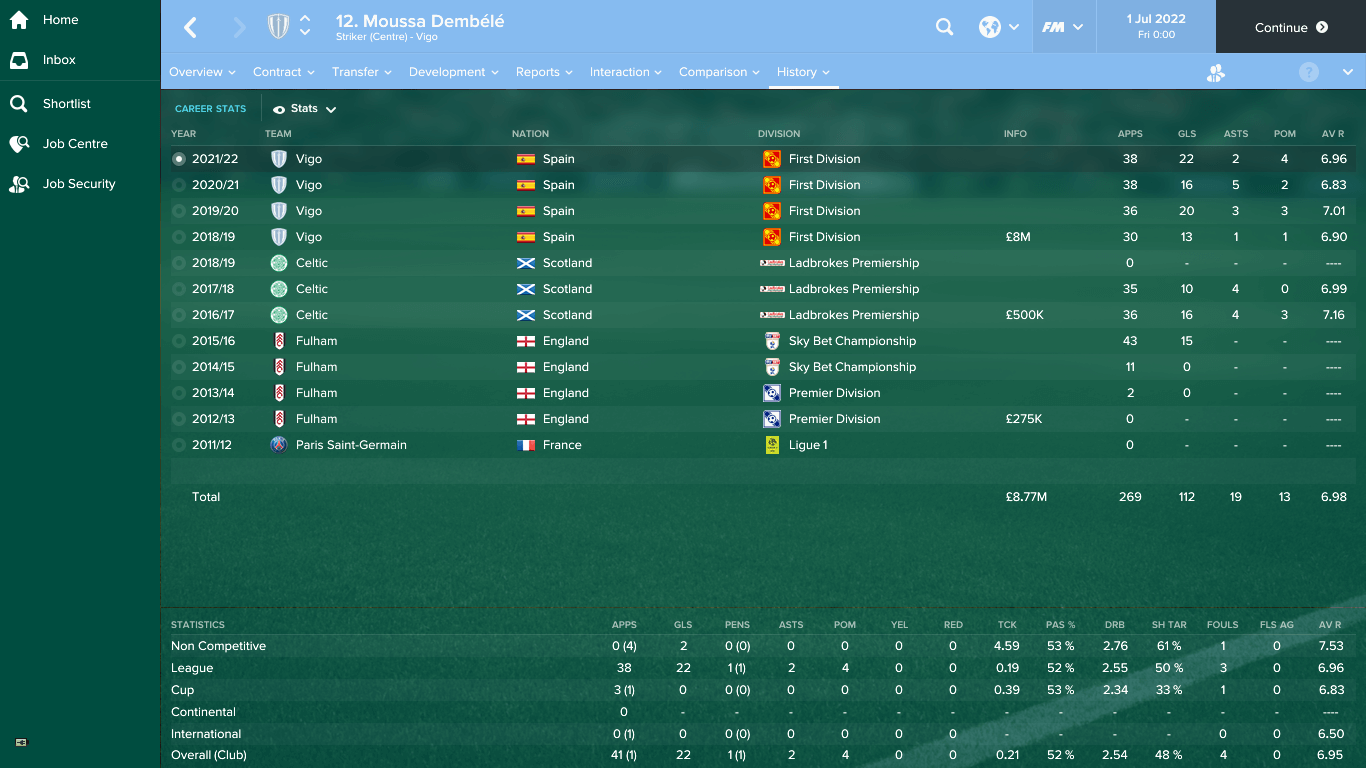 Moussa Dembele:
La Liga Top Scorer
Scottish Premier League
Confederations Cup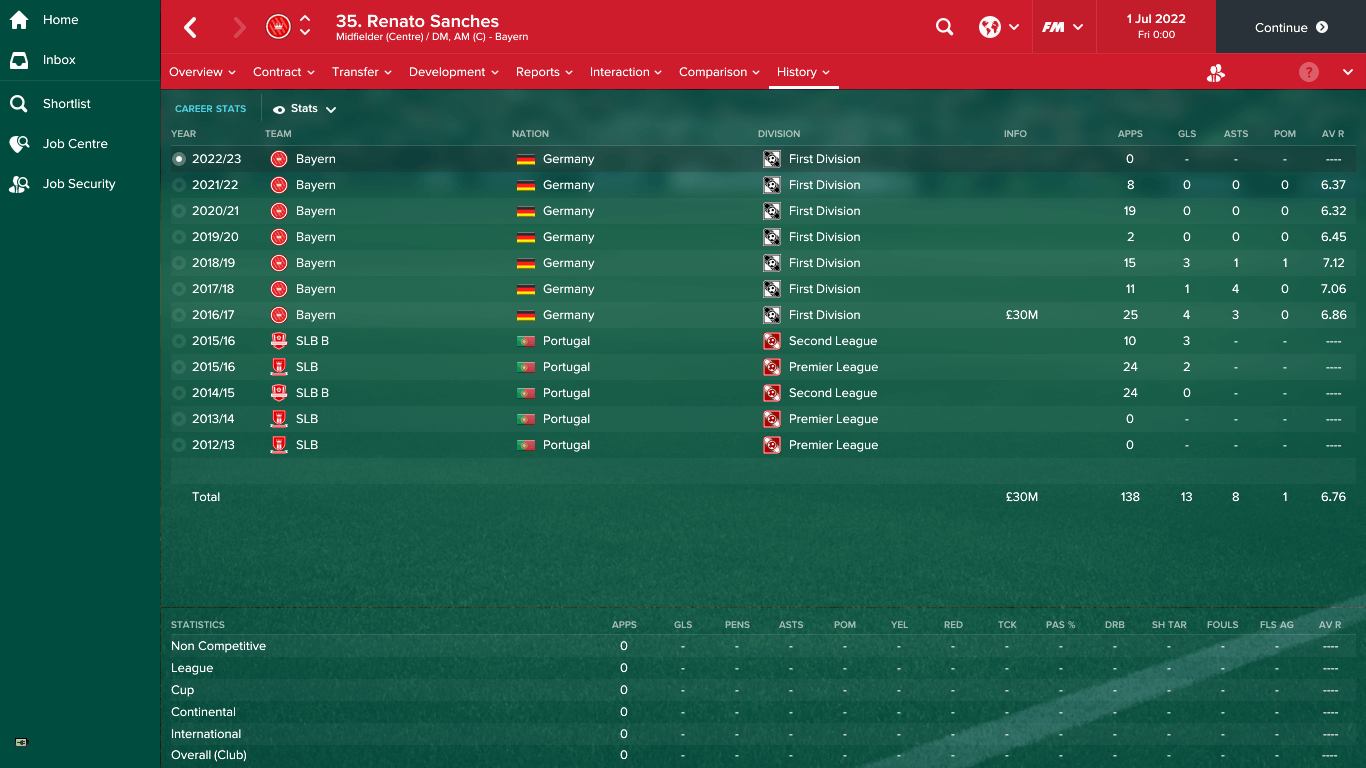 Renato Sanches:
Bundesliga x 3
DFB Pokal x 2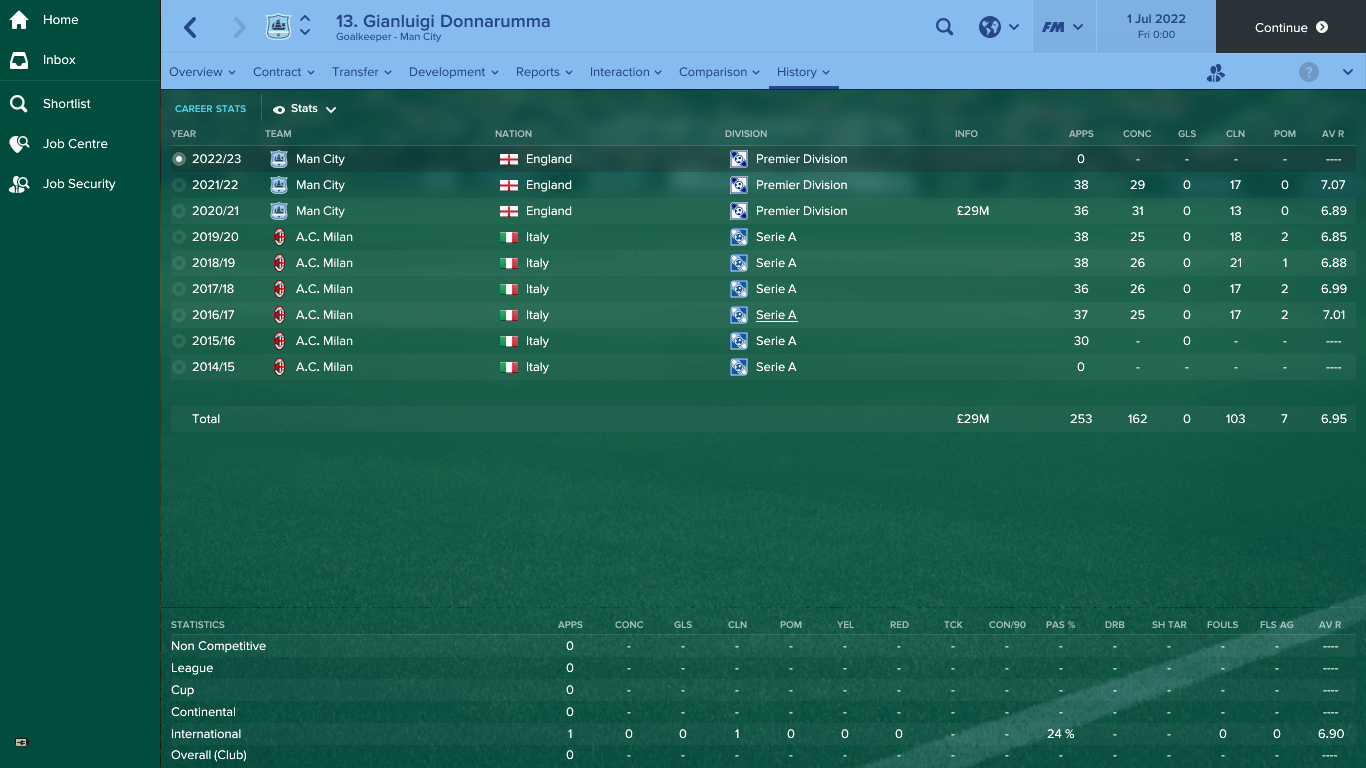 Gianluigi Donnarumma:
Serie A Goalkeeper of the year x 3
Premier League Golden Glove
Serie A
Euro 2020
Premier League
Marcus Rashford:
Europa League
Premier League
EFL Cup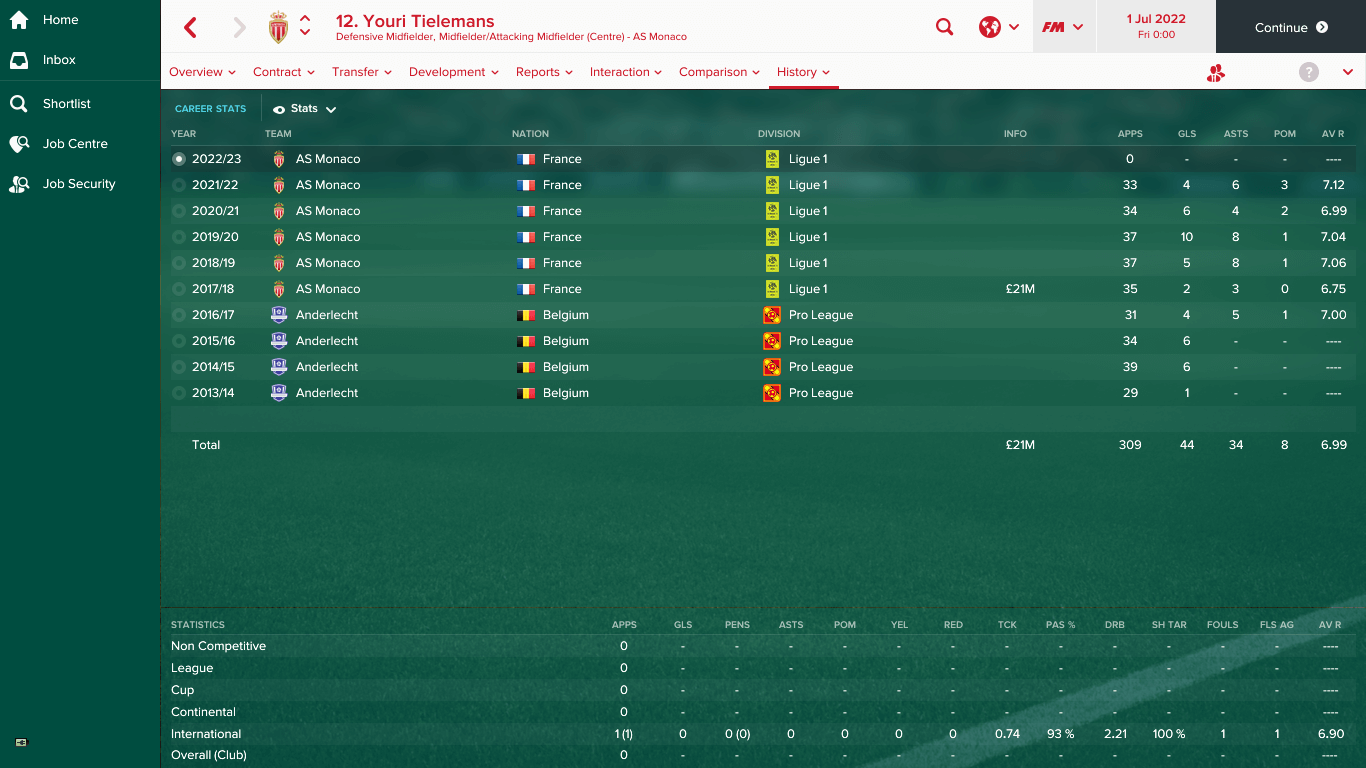 Youri Tielemans
Ligue 1 x 2
Coupe de France x 2
Thomas Lemar:
Ligue 1 x 3
Coupe de France x 3
Coupe de la Ligue
World Cup
Confederations Cup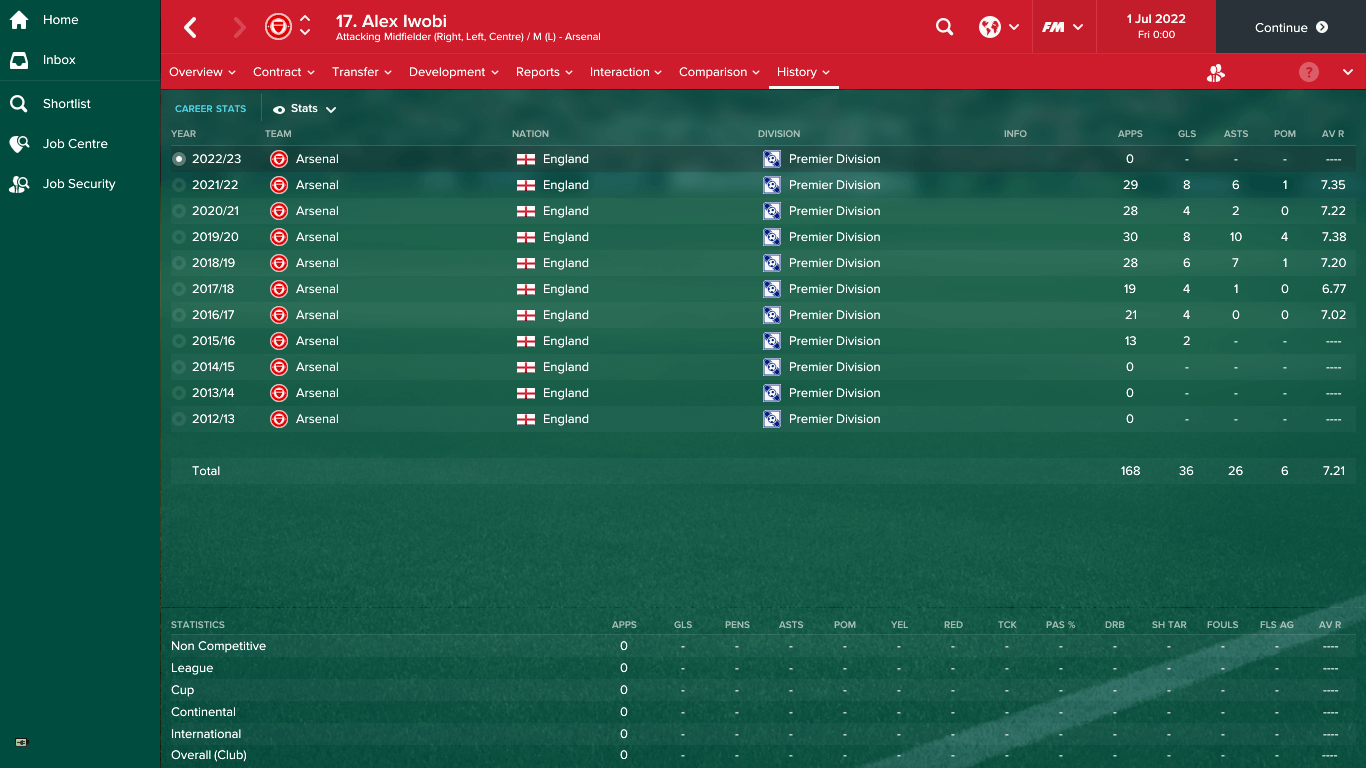 Alex Iwobi:
Premier League
Europa League
Ousmane Dembele:
World Cup
Confederations Cup
Premier League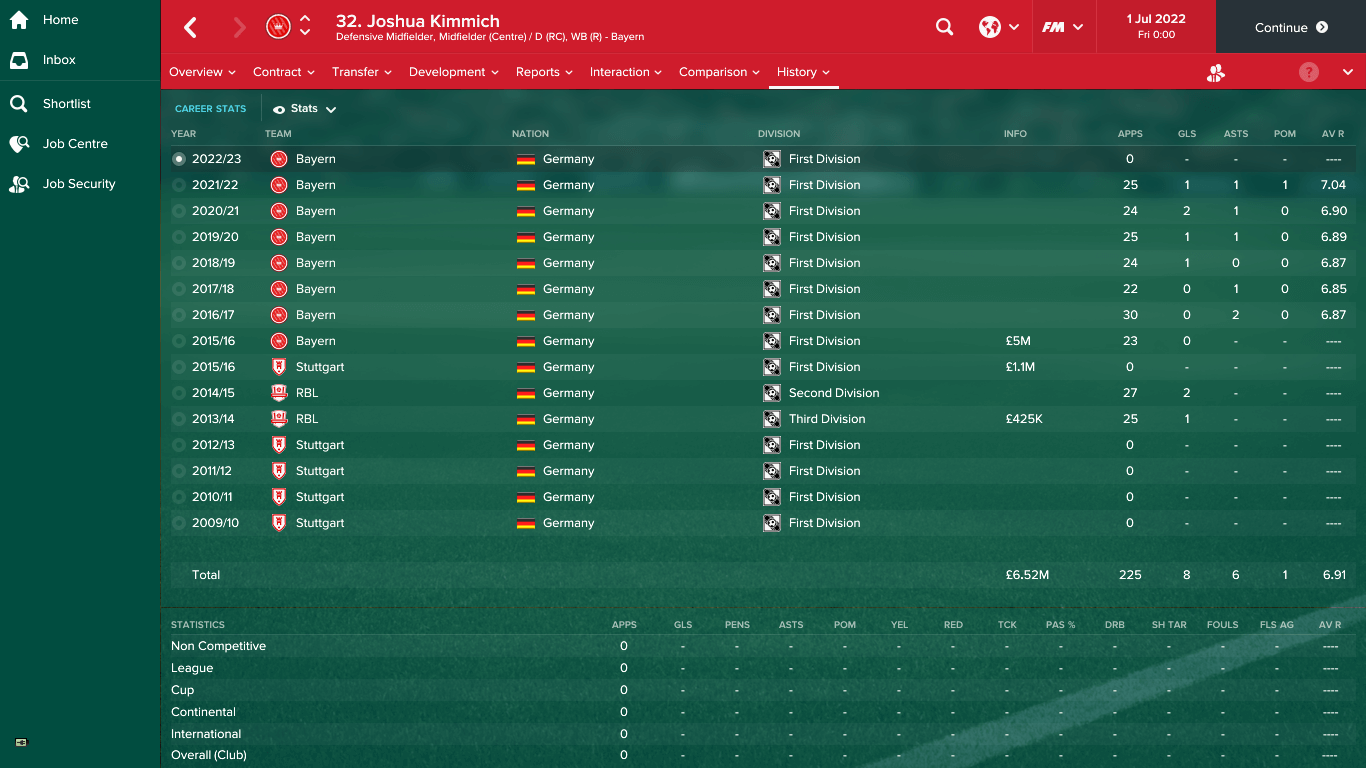 Joshua Kimmich:
Bundesliga x 6
DFB Pokal x 3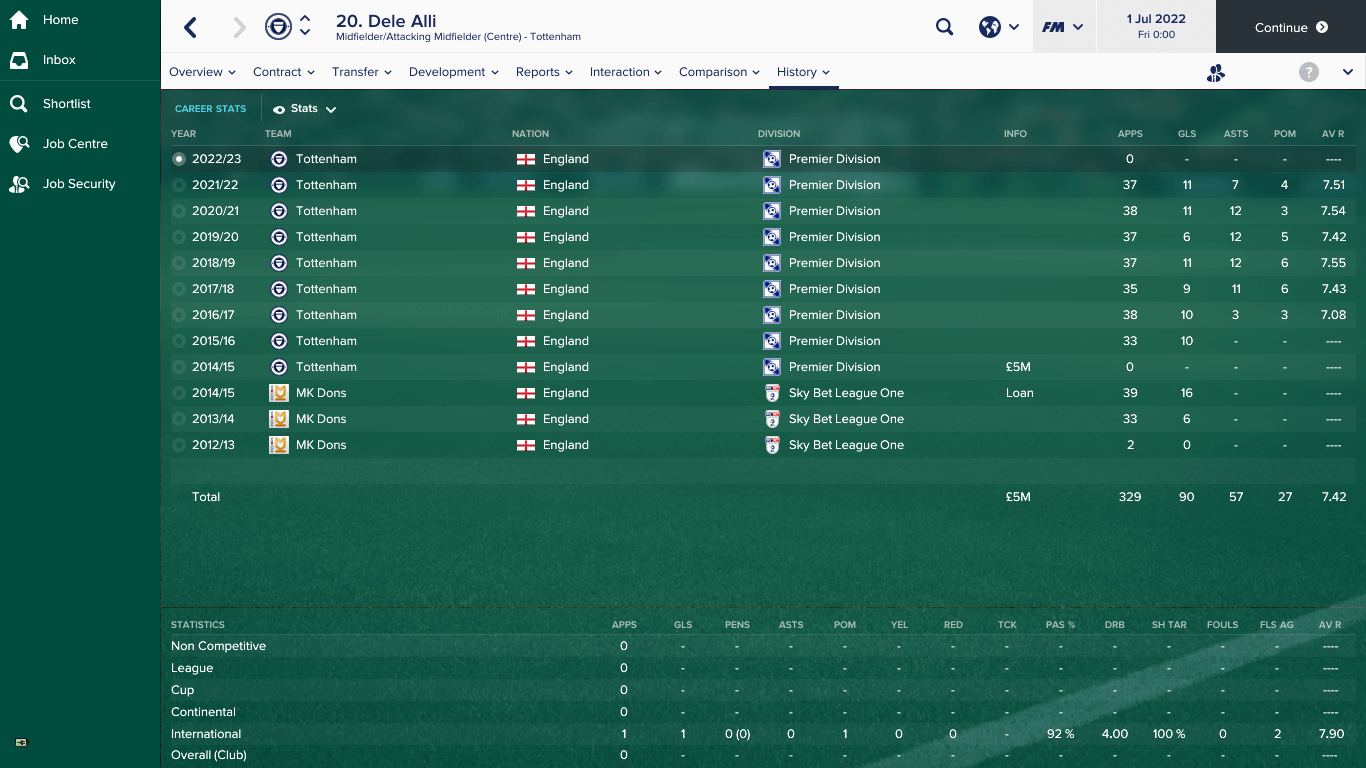 Dele Alli:
European Golden Boy
FA Cup x 4
EFL Cup
Europa League
Kylian Mbappe:
European Golden Boy
Coupe de la Ligue x 2
Ligue 1 x 3
Coupe de France x 2
Confederations Cup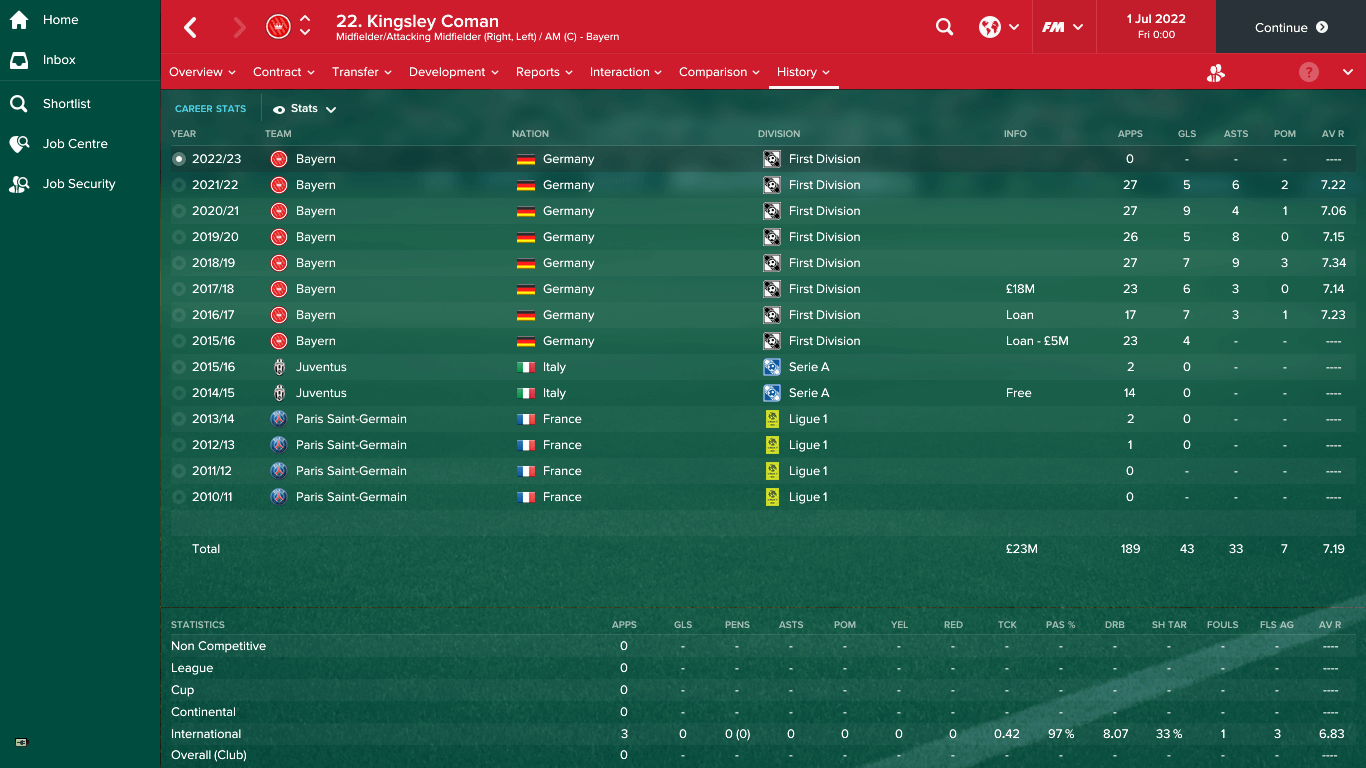 Kingsley Coman:
Bundesliga Player of the Year
Bundesliga x 6
DFB Pokal x 3
World Cup
Confederations Cup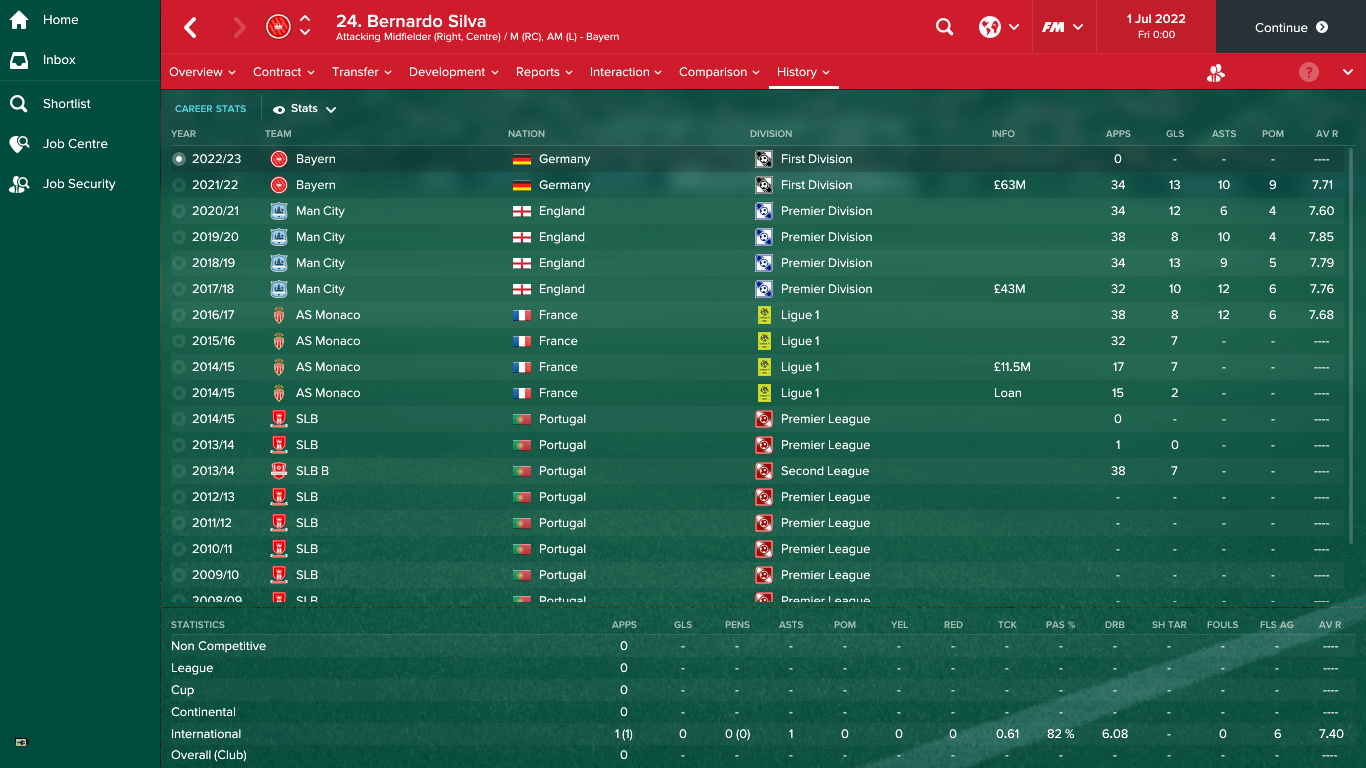 Bernardo Silva:
Bundesliga Player of the Year
Coupe de la Ligue
Coupe de France
Ligue 1
FA Cup
Premier League
Europa League (Man City)
Bundesliga
Gabriel Jesus:
EFL Cup
Premier League x 2
Europa League
FA Cup
It is clear who the real success stories are going to be in the next few years. It also seems to make sense to keep an eye on the signings of Man City, and the French National team. The Football Manager database is used by scouts globally, as an accurate measuring tool for the development of young players. While it's not always accurate, it does seem that there are going to be a good few years of football ahead for the current crop of young talent.