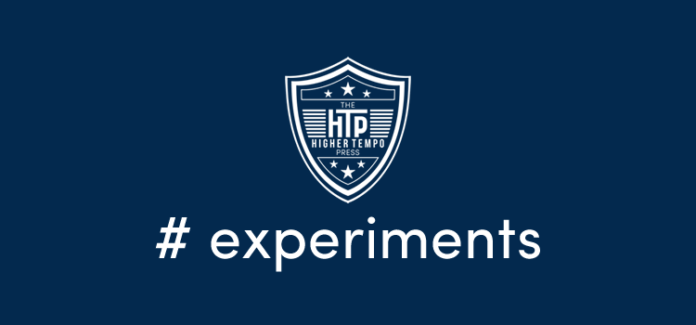 Following England's U20 success in winning the World Cup on the 11th of June there was some discussion around how to ensure these players reach the top level of the game. For sure game time would be among the key factors in whether these players can make it to the top or not. Using Football Manager 2017 we can run an experiment into what could happen. So what follows is part one of how, according to FM, the U20 final winning side get on over their career.
Freddie Woodman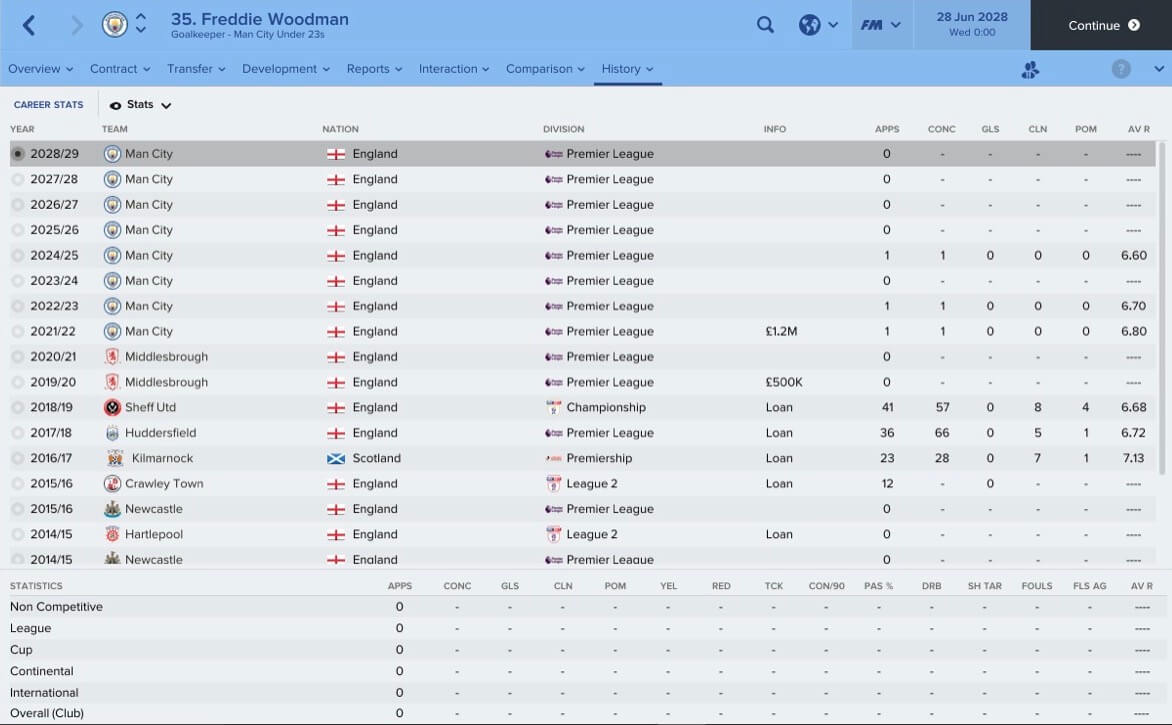 Woodman impressed in his first season on loan to Kilmarnock conceding just over one goal per game and keeping 7 clean sheets. He then spent a season on loan at Huddersfield in the Premier League where he was their first choice 'keeper. They finished 19th that season, nine points from safety. Woodman then went on loan to the Championship before moving permanently to Premier League with Middlesbrough in 2019. In the following nine seasons he has made three appearances for Man City, conceding one in each. He starts the 2028 season in the U23's. He did not make a senior England appearance.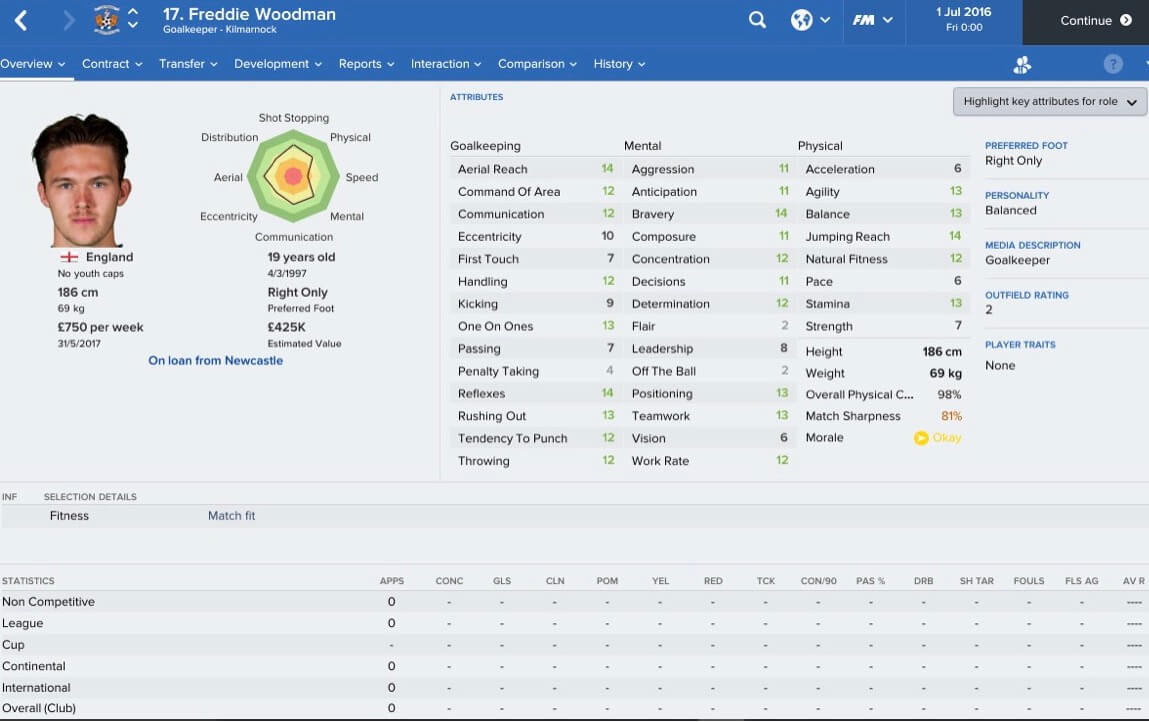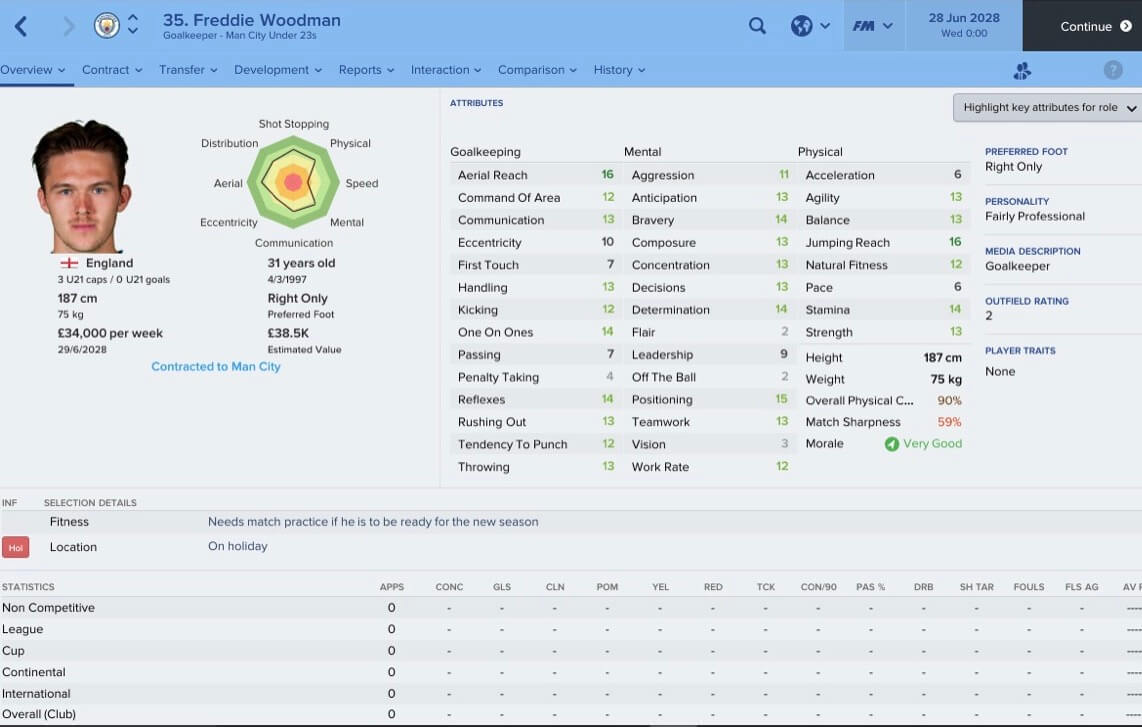 Some notable increases in attributes, including aerial reach, one on ones and kicking. He turns into a good all round goalkeeper who should be playing more than he is.
Jake Clarke-Salter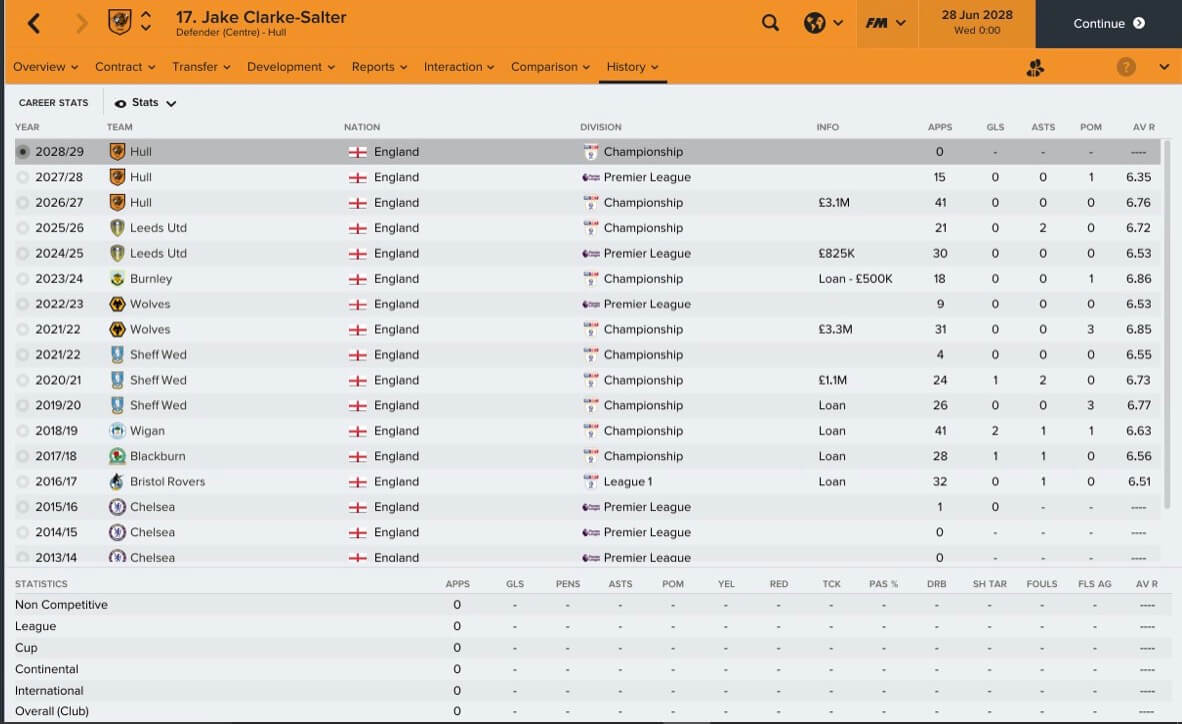 Four seasons on loan in League 1 and the Championship earned him a permanent move to Sheffield Wednesday. He was then brought by Wolves in 2021 for £3.3m and helped them bounce back to the Premier League as winners of the Championship. Clarke-Salter was not a regular for them the following season however and went on loan to Burnley, helping them win promotion. He then moved permanently to fellow promotion winners Leeds but they were relegated again. A £3.1m move to Hull followed and he was once again part of a promotion winning side. He played 15 games in the final season and was relegated back to the Championship with Hull. Clarke-Salter has seen a good amount of development over the years tested, and if you want to get out of the Championship he is clearly the man to call.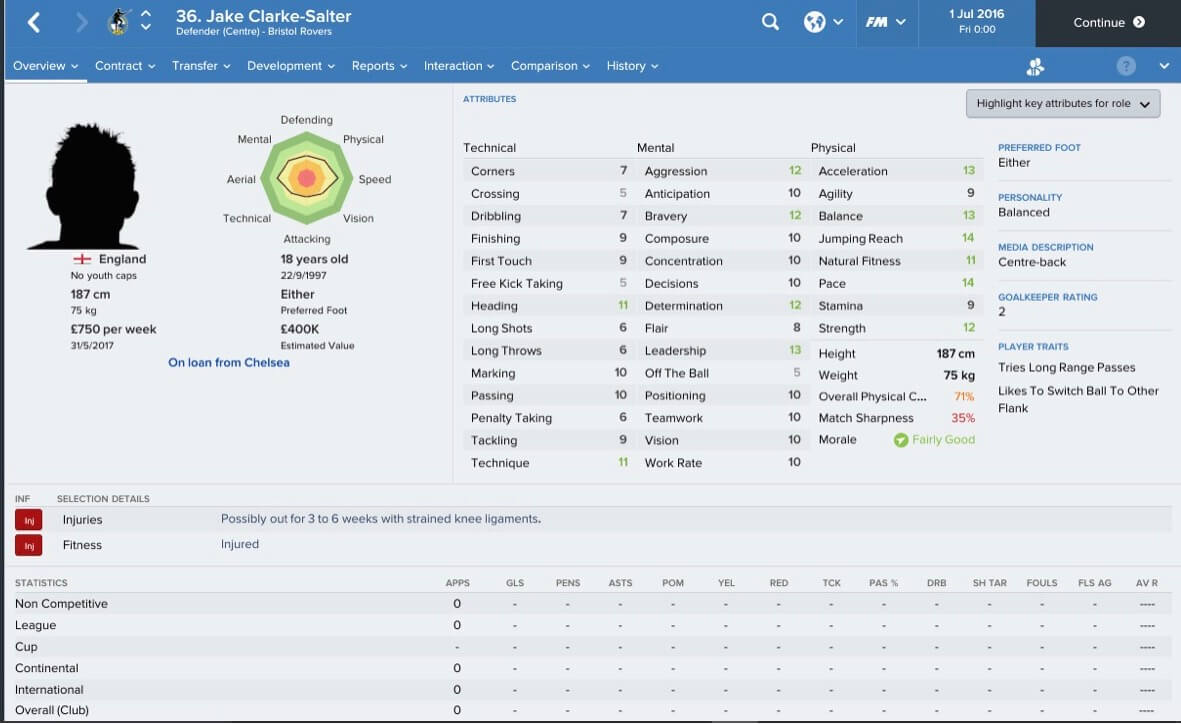 Minor development in his critical stats for a central defender. He doesn't increase by much over the following seasons. Jumping, strength and heading see the largest change.
Kyle Walker-Peters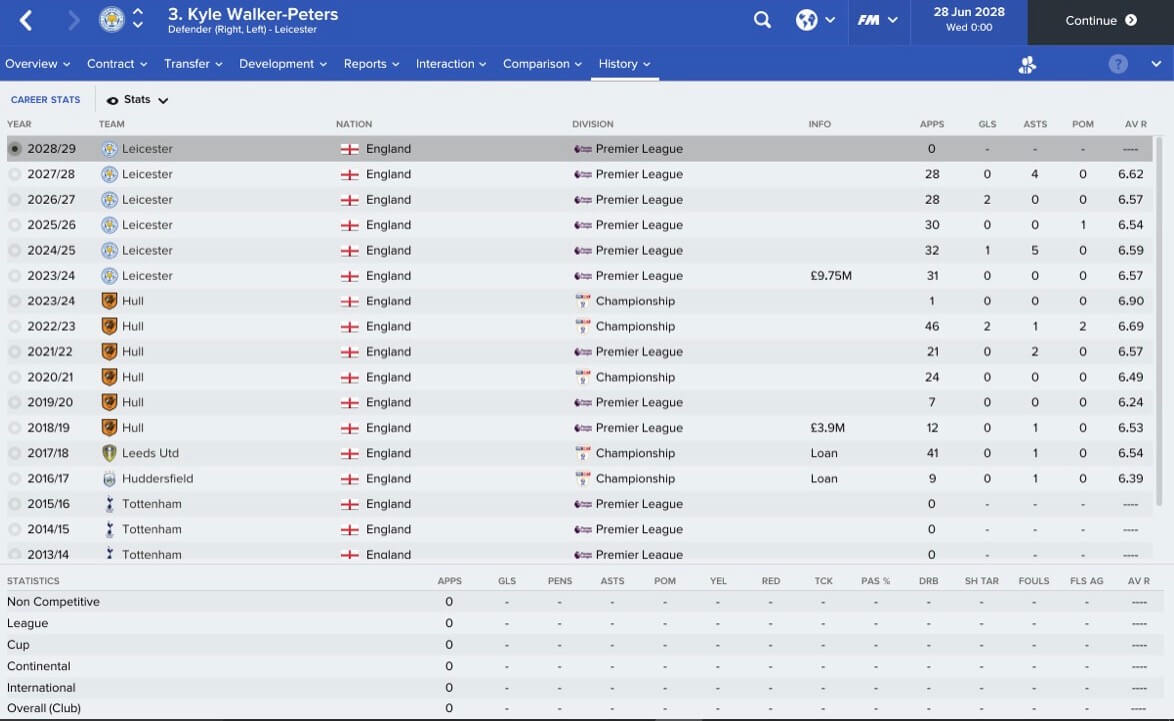 Just one full season on loan at Leeds came between a lot of bit part action for the young full back. He moved to Hull in 2018/19 but didn't feature for them much before their relegation to the Championship. He played 24 games as they returned to the top division at the first time of asking, only to go straight back down. He had another season with Hull in the Championship before moving to Leicester for £9.75m where he became a Premier League regular for them. The highest finish for Leicester during that time was 7th. He did not make a senior appearance for England but has 46 caps for Antigua and Barbuda.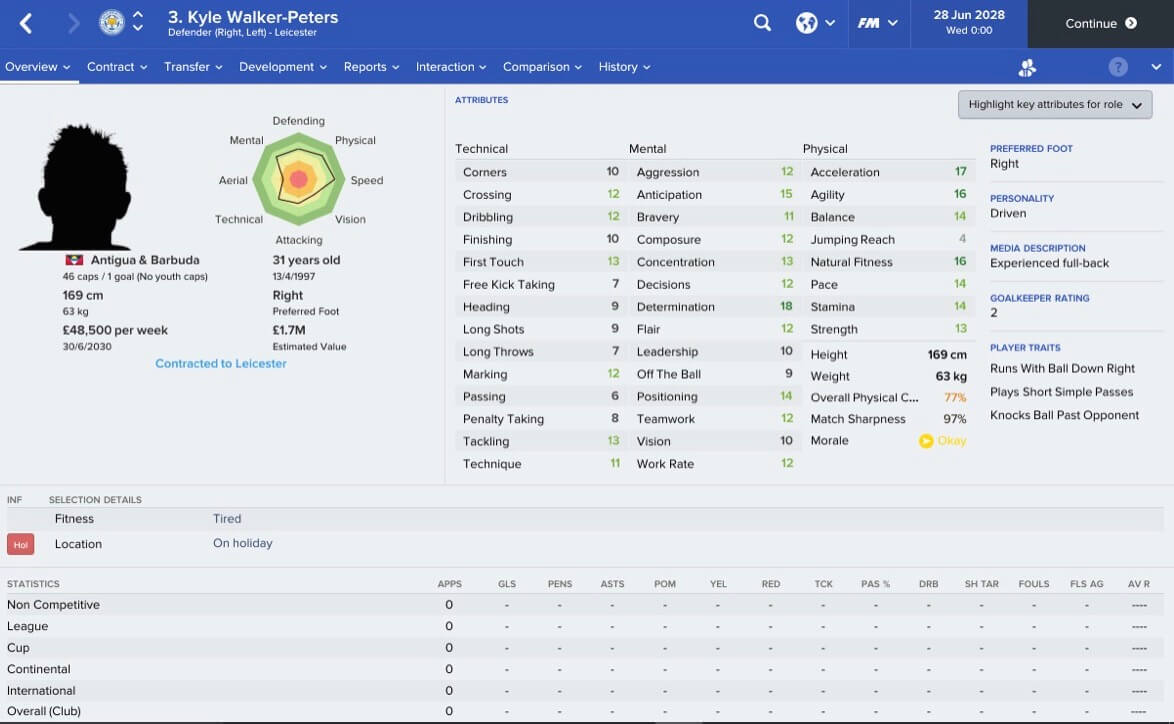 He sees the biggest increases in his defensive and physical attributes but at the cost of his more technical ones. An established Premier League player, he is now a well rounded full back. For a 31 year old he still has great pace and fitness.
Fikayo Tomori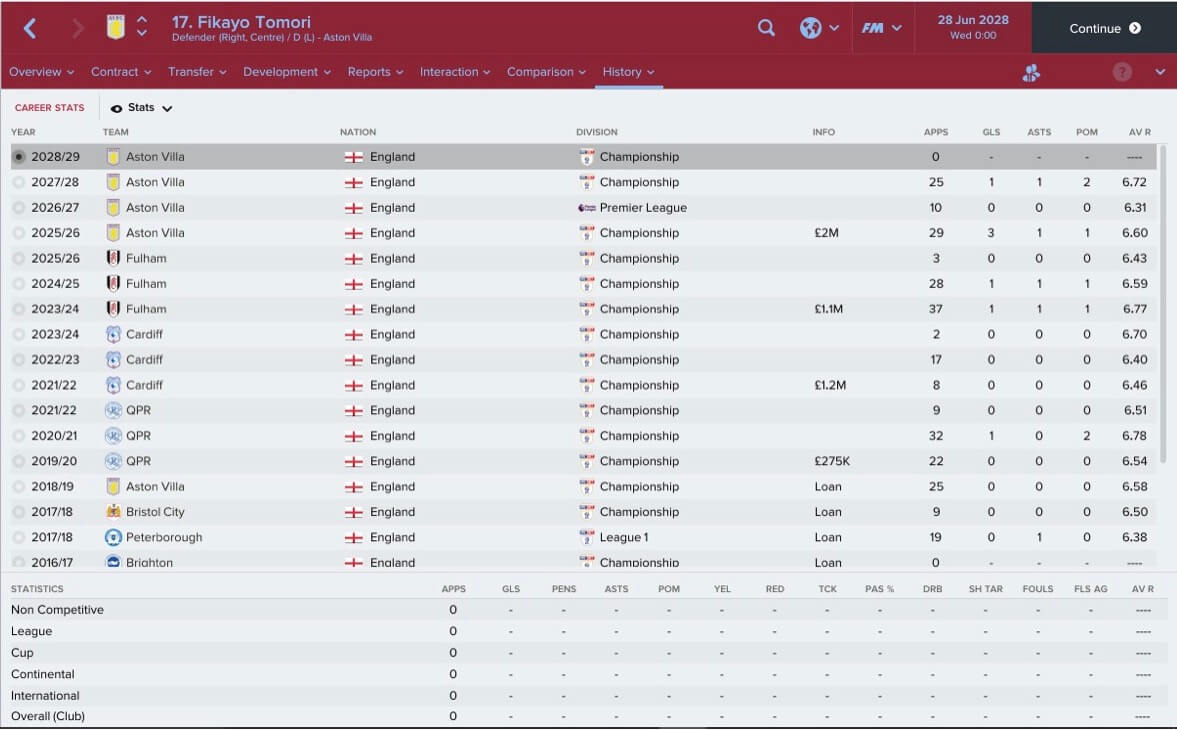 Having started the game in Brighton's reserves he quickly went on loan to Peterborough in League 1. After that were a couple of loan spells in the Championship before a permanent move to QPR. Making 22 appearances for QPR as they finished 4th in his first season but lost the playoffs. He then moved to Cardiff (£1.2m), and Fulham (£1.1m) in the Championship before winning promotion to the Premier League with Villa. He appeared 10 times for them as they were relegated back to the Championship. He has 90 caps for Canada, scoring 9 goals.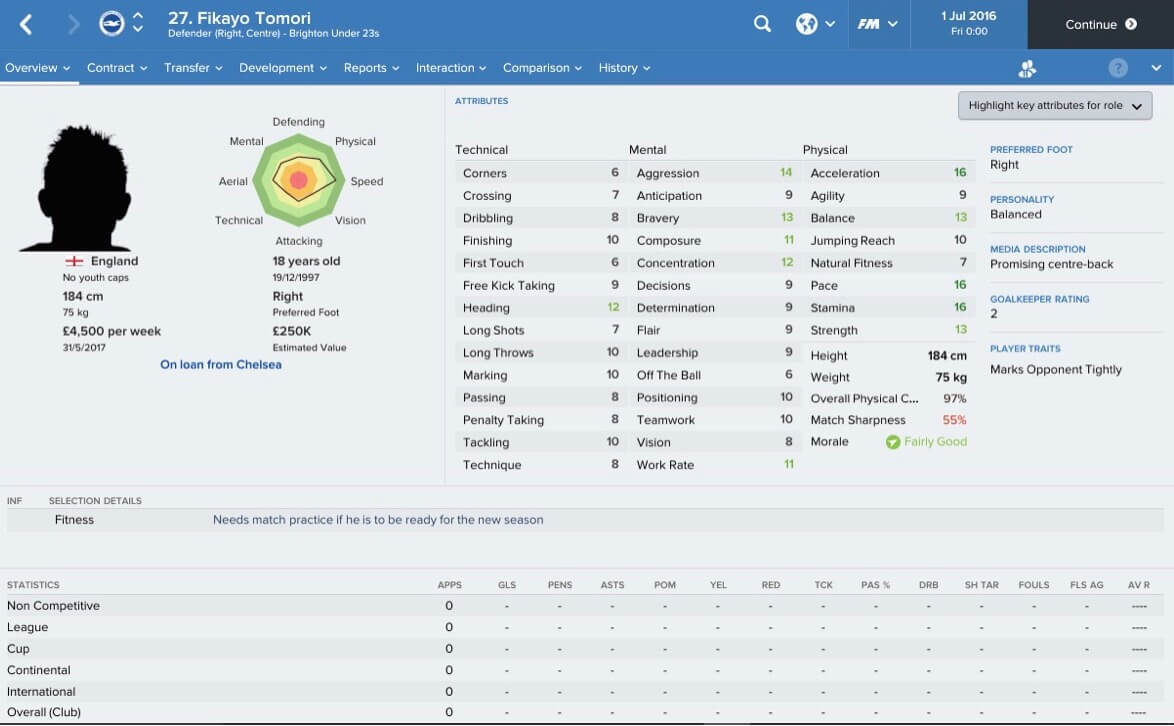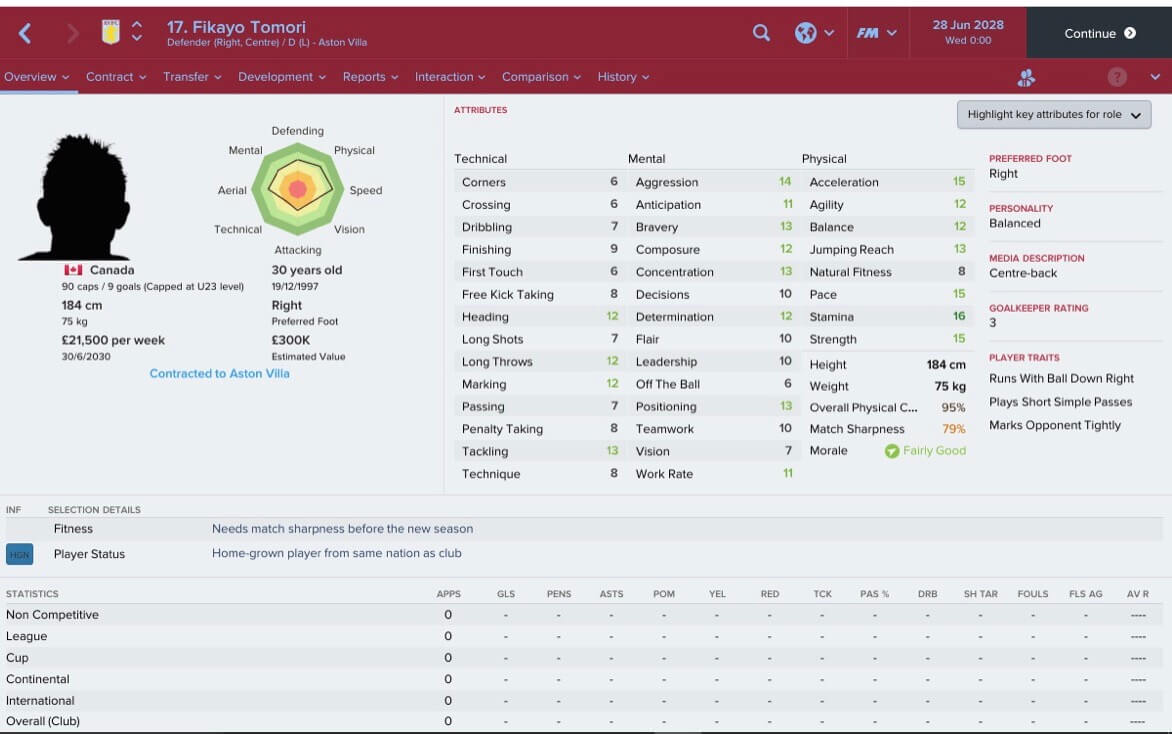 His attributes in 2028 are not one of a top level player but he does see significant increases in aerial ability. That coupled with defensive and mental increases stand for a solid full back. His marking and tackling increase the most.
Ademola Lookman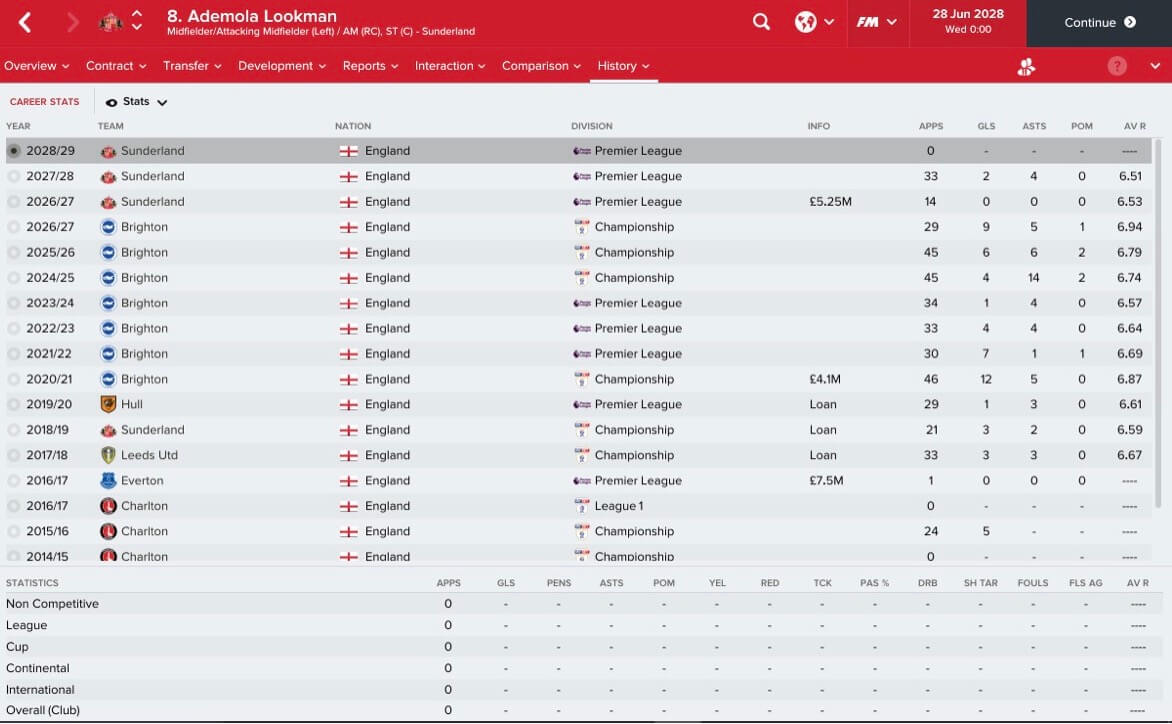 Starting the game at Everton he made one appearance for them before going out on loan to Leeds, Sunderland and Hull playing 83 times. He then transferred permanently to Championship side Brighton for £4.1m scoring 12 in 43 as they came second to Walker-Peters' Hull side. He faired better in the Premier League playing 97 games in three seasons with Brighton before they were relegated. He then played 119 games with them in the Championship but 4th was their highest finish. He did however move back to the Premier League with Sunderland in January 2027 for £5.25m playing 47 times for them. He is yet to play for any senior international team.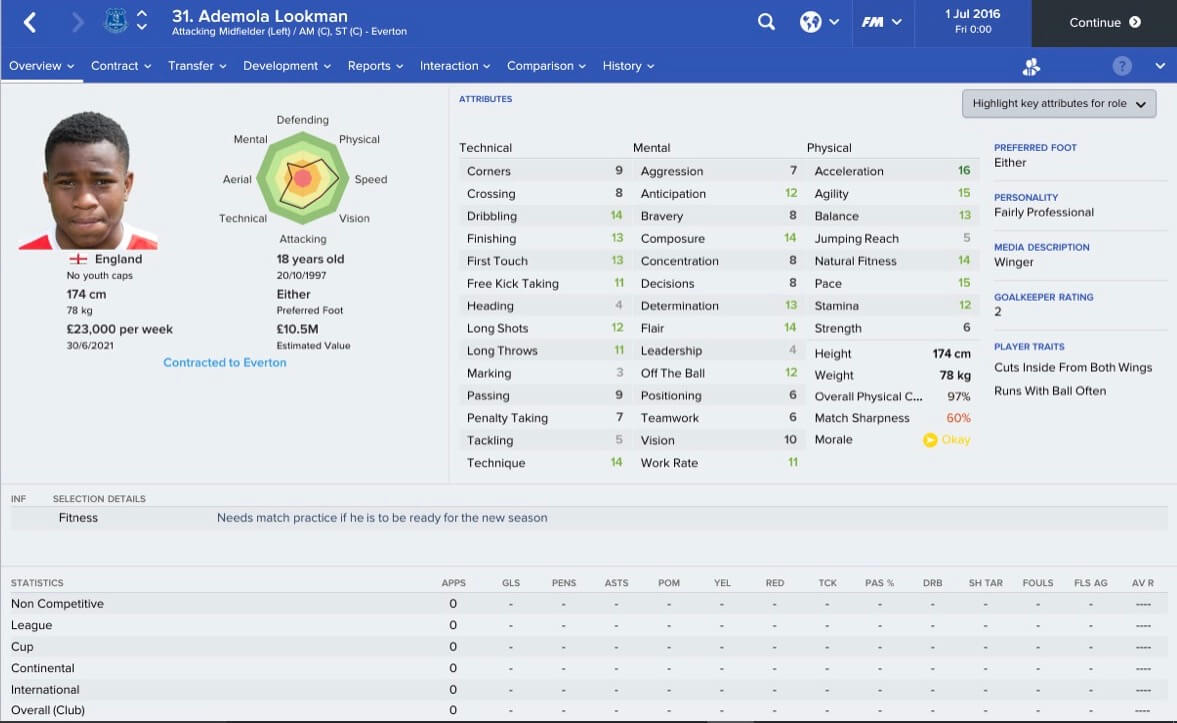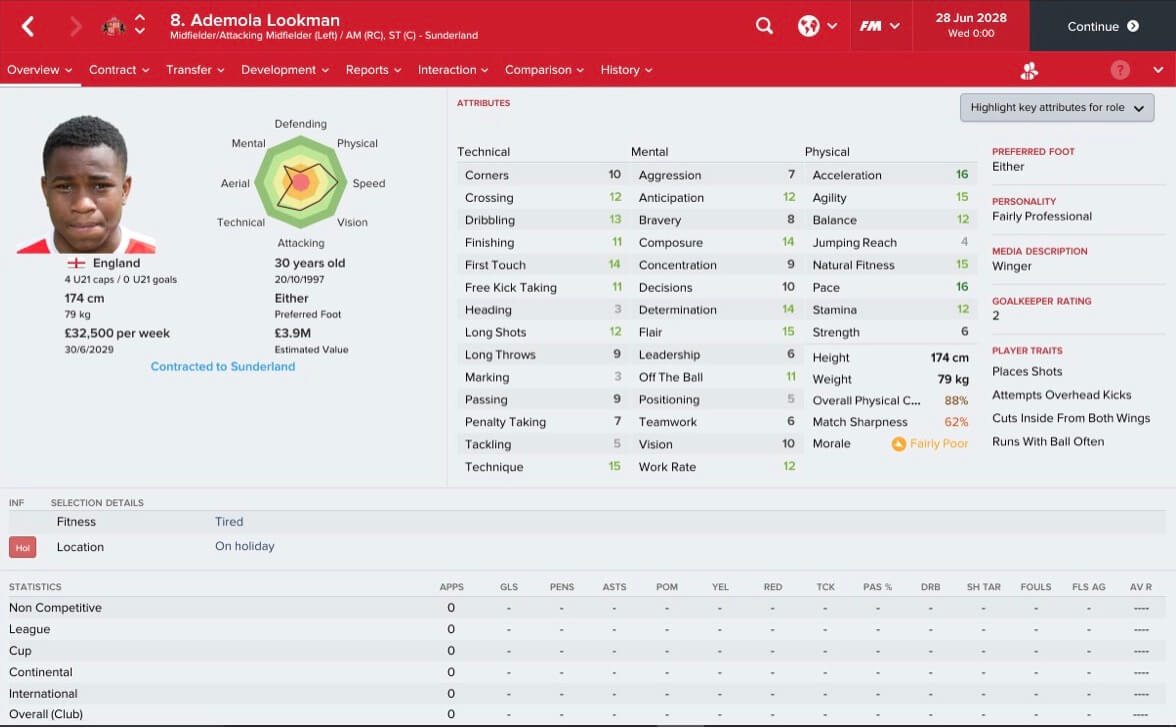 Lookman develops more into a winger than a striker over this version of his career. His finishing drops by 2 points but he gains pace and crossing ability. One of the more successful players from this piece but still not able to hit the heights of the league.
If you missed it before I took a look at star man Dominic Solanke, check out how his career developed over the same period. https://www.thehighertempopress.com/2017/06/will-dominic-solanke-make-liverpool/
Over this part, Kyle Walker-Peters had the best career, staying at the top of the English game for many seasons. The others bounced mainly between the Championship and the Premier League often. Freddie Woodman is at the best club however did not make the senior side.
Stay tuned for the remaining players in the second part of the experiment.