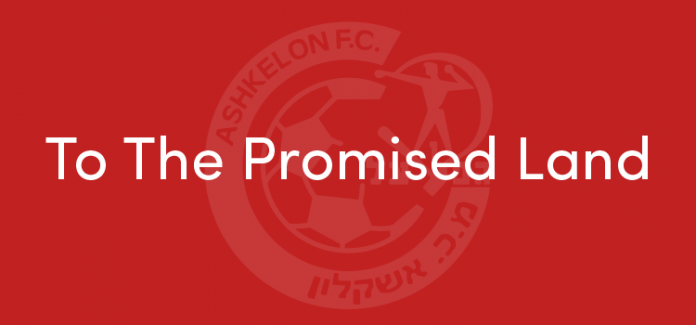 So if Hapoel Ashkelon FC are going to progress from runner-up to champions, I'm going to have to do what I hate doing, which is splashing cash.
And I'm going to have to do it much better than I've managed to do before — big money signings is something that I've always been rubbish at. My wife's description is 'clueless': you know, sometimes i wish she'd just tell it as it is.
The summer of 2029 has seen me make three big money signings: one defender, on midfield, and one striker.
Well, big money by my very parsimonious standards, at least.
You see, I'd rather keep the money in the bank and then get the board to allow me to bring in staff, improve junior coaching, extend the youth recruitment network — all that jazz. But we've done all that.
The defender is Shlomi Koppel: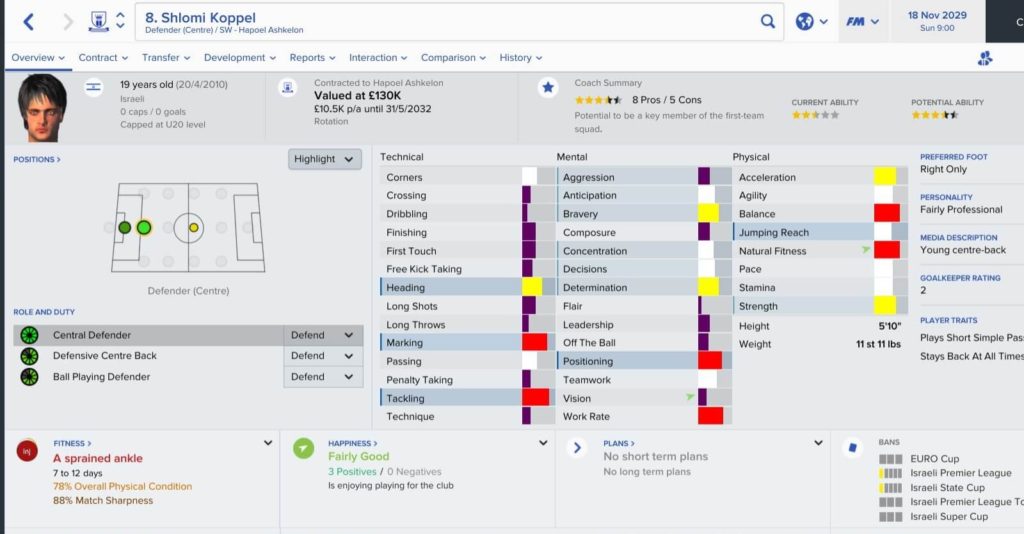 We paid a quarter of a million quid for him. I grant that isn't a huge amount — anywhere outside my own mind, that is.
But I regard that as a serious investment when it comes to acquiring a teenager. Why do I like him?
He played well against us. That's one of my favourite ways of finding prospects. And I see him as a potential sweeper.
As I've explained before, when I start scouting for sweepers, I search for acceleration + anticipation + tackling + (as for any position) determination. He has a way to go on anticipation, but I'm hoping that will come, together with greater composure.
He isn't physically imposing, but I think somehow he brings a touch of class. I do like that positioning attribute.
I want a guy who's going to play sweeper for us in, say, 200+ matches. I'm hoping Koppel might be that guy.
What do you reckon?