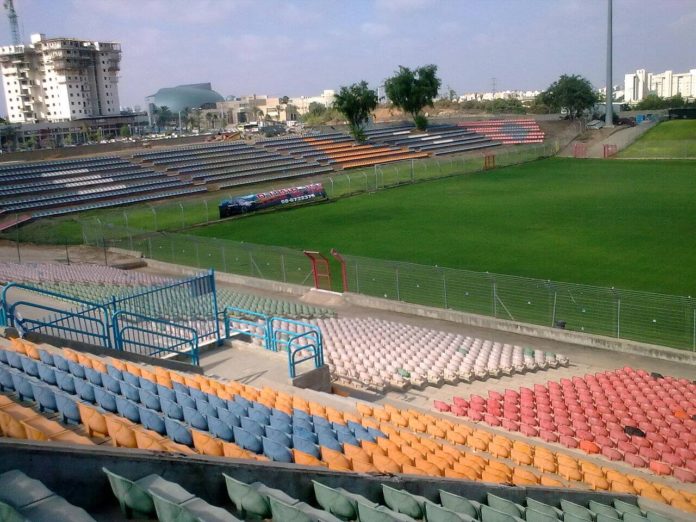 Supposing you want to play with a sweeper in a league where few, if any, sweepers are available? This is a situation I've encountered often, especially in Greece (my FM home), Hungary, and England.
Paradoxically, the lack of availability is a reason why you should persevere: if teams don't play with sweepers, they won't be used to playing against them. This can provide a competitive edge.
But how to search? It's no good searching for all the attributes that the search engine specifies for the role: it lists 15 attributes for sweepers, 19 for libero-support, and 23 for libero-attack. Good luck with that. Why not just search by name for Superman?
I go to the opposite extreme by searching for only a few core attributes. They are: (a) acceleration – when they spot a situation, they need to be able to get to it; (b) anticipation – probably my favourite attribute (it makes things happen as if by magic) and essential for sweepers; and (c) tackling – a sweeper who can't tackle isn't a sweeper.
In addition, I set up columns (as opposed to search criteria) for a second tier of attributes – typically composure, concentration, heading, and determination.
Does a sweeper require jumping reach? The database suggests so. But I've often wondered about this. When I was managing Dunaujvaros on FM16 I plucked up courage to buy a 5' 7" centre-back to convert into a sweeper. His jumping reach was almost non-existent, though he wasn't bad at heading. He performed quite creditably in his new role.
I expect most of the prospects identified by my search to be either defensive midfielders or centre-backs, though there'll be some full backs and an intriguing mixture of players from other positions (of whom I can recommend Mousa Dembele, BTW).
I'm open-minded on which positions I groom sweepers from, though a as point of fact defensive midfield has proved the most fruitful source.
The key thing is to select a player who can already play in more than one position and preferably several, since that indicates adaptability.
It can take a long time to convert a player. Often I use a two-stage approach: first, train the player to become a sweeper, so they can start playing matches in that position ASAP; and then, if they have the potential, train them to become a libero.
I usually set up my libero formation at the start of the year, but use it only in friendlies, and possibly cup matches, until at least the second half of the season. And, as I posted before, you really need four sweepers: a first choice; a back-up; a youngster to come through; and an option on the shortlist as insurance.
All in all, it's best to think long-term: plan a year ahead.
But I find in Israel it's different. Sweepers abound. The squad I've inherited at Hapoel Ashkelon FC has two (or as many as five at a push). This, though, makes me feel more circumspect about the potential for playing my sweeper system: opponents will be ready for it.
======
Never miss a post again – subscribe to the daily newsletter
Want to write for Tempo?  Contact us here