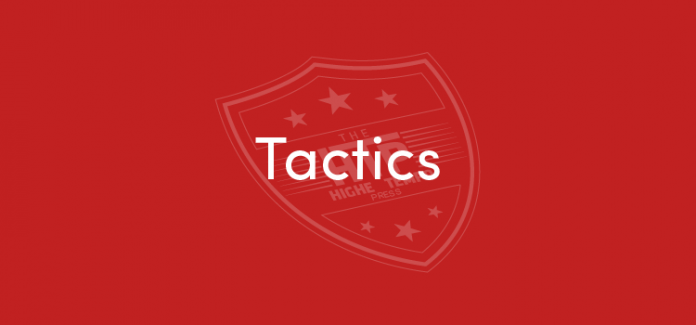 Foundations for Stability
Ruud Dokter is a Dutch coach charged with heading up the evolution of Irish football, through philosophies & ideals that promote the Total Football style we associate with his home country. From the earliest stages of the coaching programmes, we are subjected to constant repetition of the word "Triangles." What he means by this is that the player in control of the ball has two options for a pass, and the receiving player will have the same and so on across the full length & breadth of the pitch. This philosophy permeates in Irish football coaching through from the 5-a-side 1-2-1 formation to the dynamic 4-3-3 we'd associate with Total Football.
Myself & my brother have made a habit of watching uMAXit's tactic videos together of late, and it has provoked a lot of discussion and thoughts when I play FM. I've recently been thinking a lot about the Liverpool side of my teenage years, watching Rafa Benitez take Liverpool to unprecedented heights in Europe and doing a modern day Liverpool save based around that system. What intrigued me about that Liverpool side was how many relatively unknown players were plugged into that system to give Liverpool a quality edge to their squad, and how many sides are doing this now, though not always at the highest level.
Victor Moses is an interesting example here, as he has been converted into an integral part of Antonio Conte's 3-4-3/3-5-2 Chelsea system in a new position and role, despite on recent loan spells looking quite average in a more natural advanced midfield role.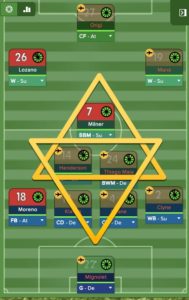 A philosophy and system that seems to be highlighting players almost beyond their actual abilities is the one we see at Southampton. Southampton's midfield is all about controlling the "Deep Lying Golden Zone", the space behind the midfield and in front of the central defenders in 4 defender set-ups. Here, Southampton use a powerful defensive midfielder who provides cover for his centre-backs, meaning that these two players have to deal with forward balls that meet their strengths. In the rise of Pochettino's Southampton, defenders Fonte & Lovren were oozed over by retired pundits, no more than Neville & Carragher following defensive masterclasses from these players. While Victor Wanyama in front was not understated in his defensive performances, it was the players behind him who got the plaudits. Since both players have moved away from St. Mary's, their defensive weaknesses and vulnerabilities have been scrutinised in detail, suggesting these players are struggling, underachieving, or possibly overachieved at Southampton.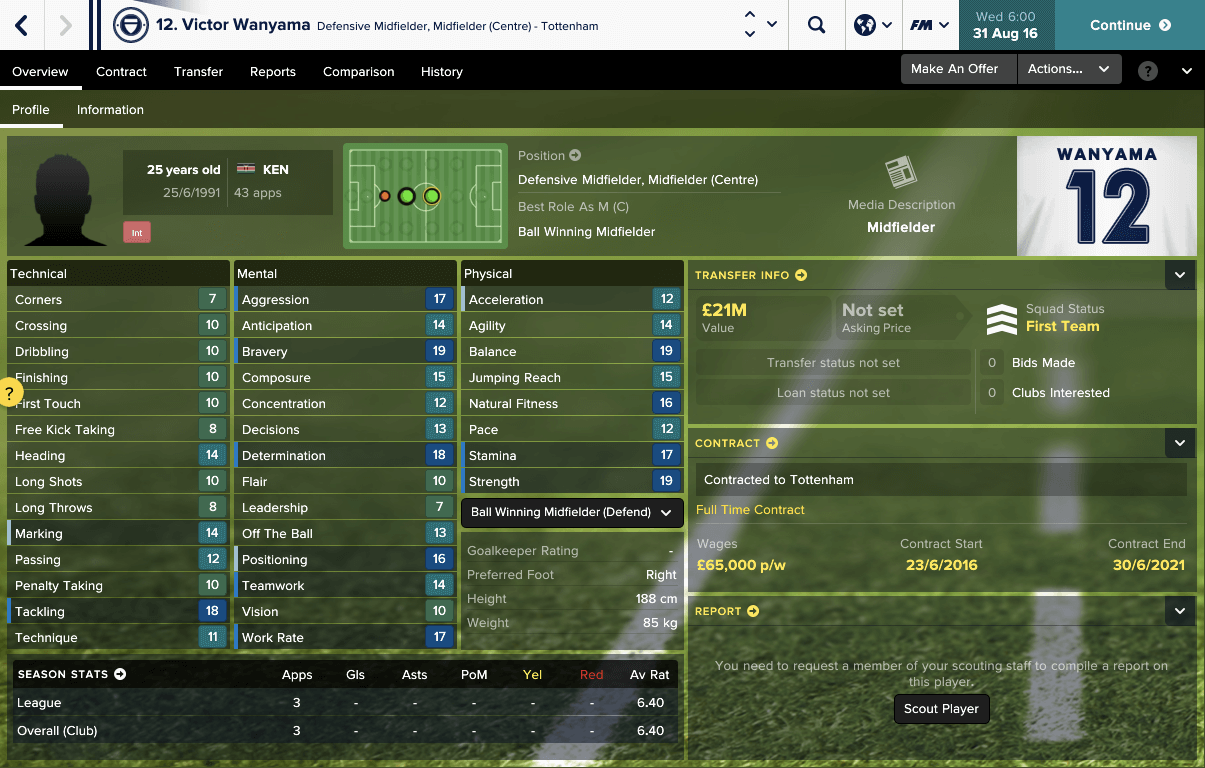 Despite the Wanyama following manager Pochettino to White Hart Lane, Claude Puel has continued to keep the Southampton philosophy in controlling the Deep Lying Golden Zone, with Oriol Romeu providing a strong protection for the CBs behind him as he dromps deeper from the other midfield players. The most interesting question to come from this is will history repeat himself, as Southampton CB Virgil van Dijk is heavily linked with a move elsewhere. Is van Dijk a quality CB, or is van Dijk another in a long line of Southampton CBs to star behind a masterclass in the Deep Lying Golden Zone? As we've seen, the philosophy has followed Pochettino with great success, as Tottenham's title push is led by their defensive resolve, Toby Alderweireld & Jan Vertonghen starring in the team…behind Victor Wanyama.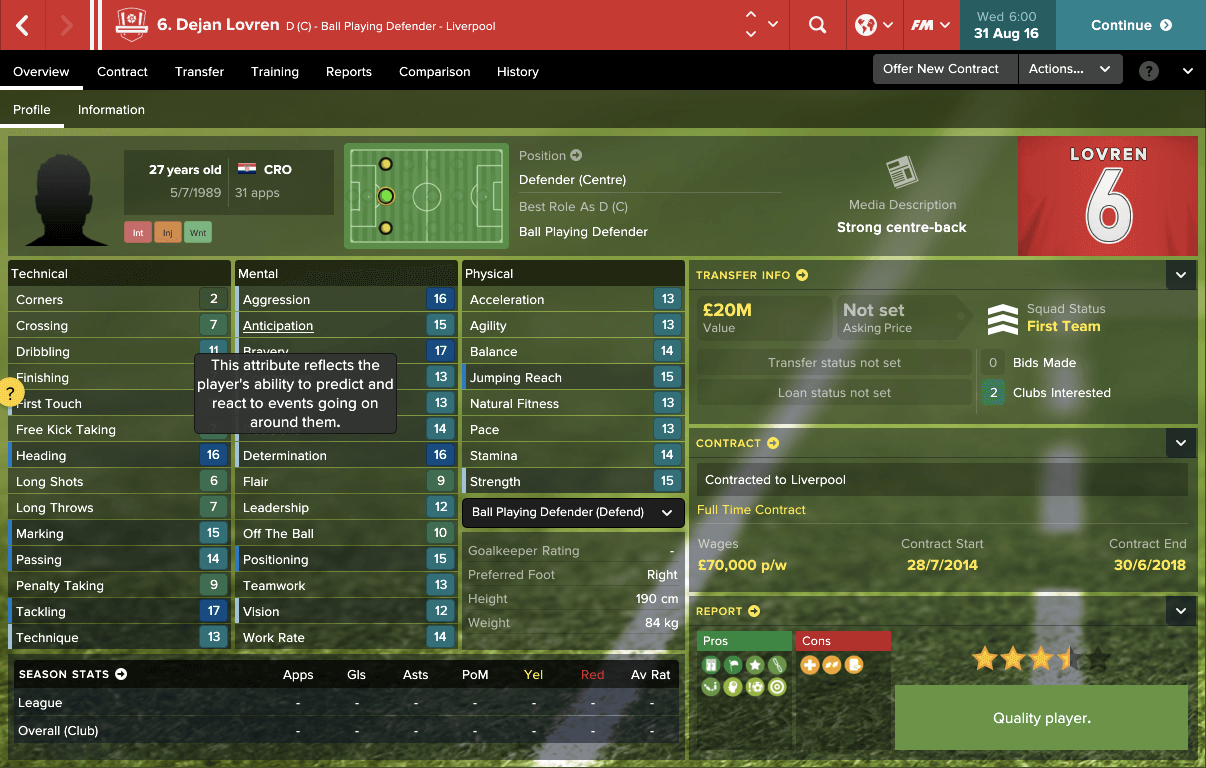 In preparing a Liverpool save based around the Rafa Benitez approach, it became apparent that the strengths of his Liverpool team came from the control of The Deep Lying Golden Zone. The Jürgen Klopp Liverpool we are seeing this season is a dynamic one, and one where the CBs are constantly being scrutinised and analysed showing their consistent mistakes leading to chances and goals. However, when Dejan Lovren was so highly regarded at Southampton & Joel Matip  highly regarded in Bundesliga circles, their shortcomings have been self-inflicted, but only through a lack of quality control by the Liverpool midfield in The Deep Lying Golden Zone. Initially, Liverpool's midfield three of Lallana, Wijnaldum & Henderson were founded on a high work rate, however none are players naturally inclined in controlling the deep space in front of the CBs, despite Henderson's retraining by the coaching staff. Despite the introductions of Emre Can & Lucas, players more naturally inclined to playing in the deeper spaces, neither have afforded the Liverpool backline the quality of control Wanyama & Romeu provide for their sides respectively.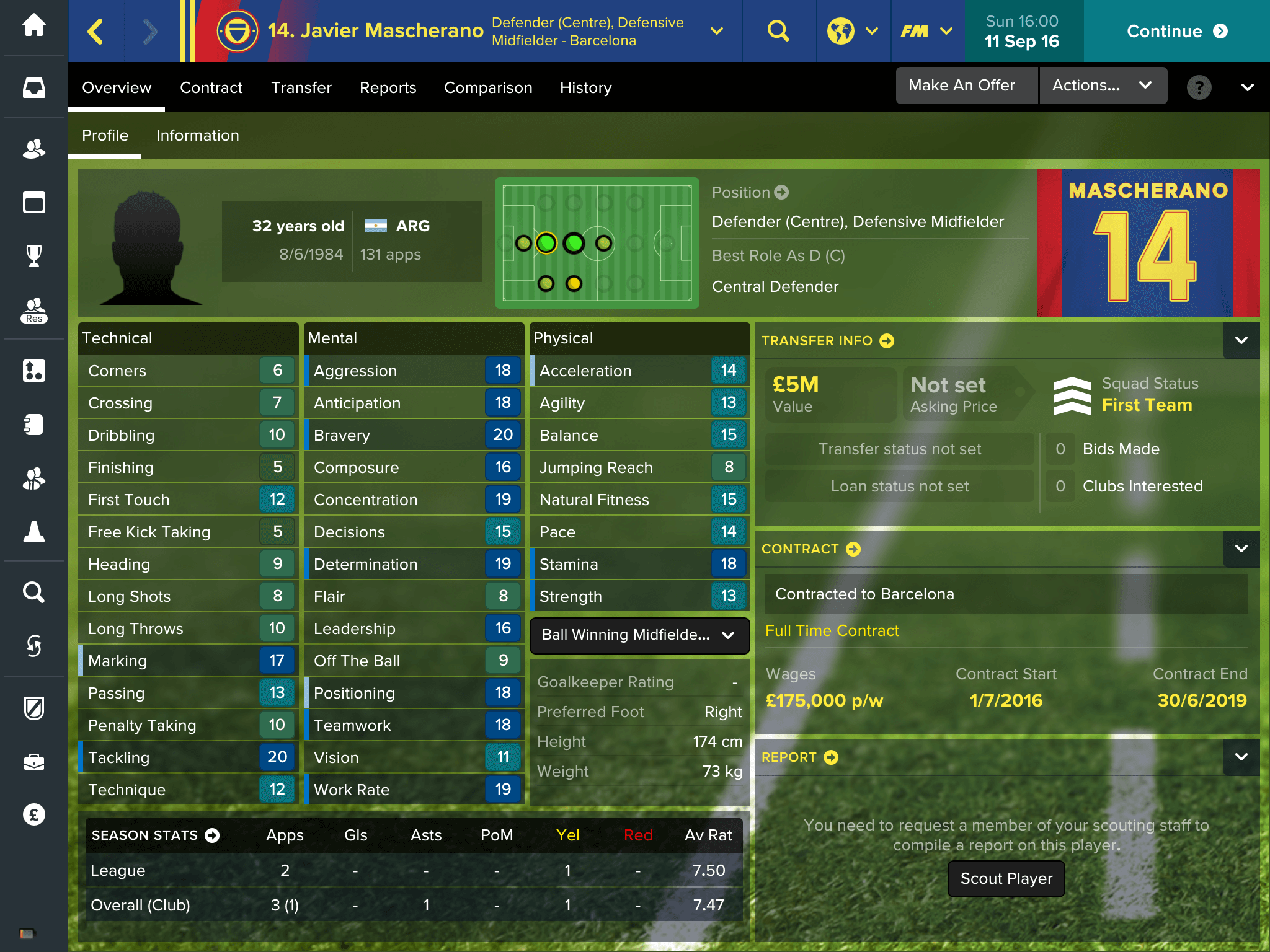 The Anfield crowd regularly sang "We have the best midfield in the world" while Rafa was the manager. Mascherano, Alonso & Gerrard were the regular midfield three, a combination of aggression, determination, passion & flair. These three formed a pyramid, anchored two-deep with one lead point. These players complimented one another intricately. Mascherano provided the defensive possession and simple recycling of the ball, Alonso the Deep Lying Playmaker with the Passing ability & vision to launch counterattacks from the edge of his own box, while Steven Gerrard provided the attacking dimension that complimented AF Fernando Torres.
It is taking inspiration from this trio that I now approach my Liverpool save on FM Touch 2017. Fortunately, this new Liverpool side has more flair to add to the attack than what Rafa had, but the potential is there. As the current midfield players do not have the traits to fill the roles of the original trio I'm mapping my side upon, I have added Thiago Maia to the DM strata as the Ball-Winner.
Now the experiment begins to see that if Liverpool can control the DLGZ, will the side improve defensively, will Lovren & Matip return to the form that earned them so many plaudits and solidify Liverpool's position at the top of the table, or will my Liverpool side succumb to the defensive flaws of Jurgen Klopp's side? All I know is that it's going to be a fun experiment.