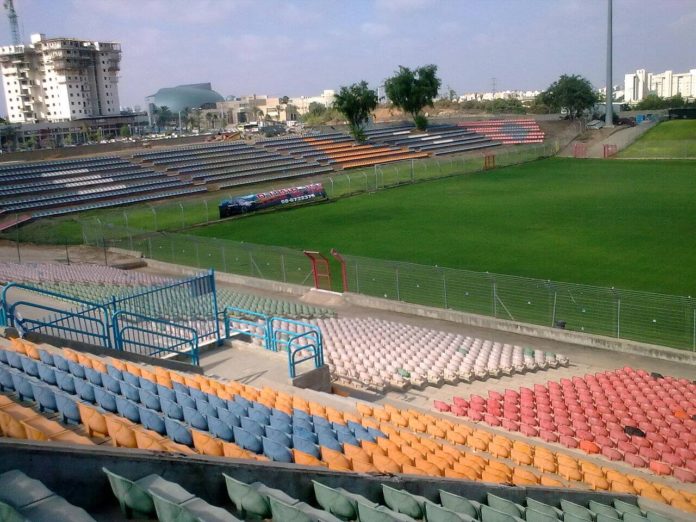 While Hapoel Ashkelon's players are beginning the training camp with some fitness training – and no doubt already beginning to wish they'd looked after themselves better during the close season – I have a second cup of coffee.
It's then that I have a light bulb moment – or gestalt as I think they say here in Berlin. As I've explained, in a previous post, I'm not temperamentally suited to 4-2-3-1. And I don't like the problem of having to decide whether to play the 2 as DMs, CMs, or one of each. So I'm going to be a touch radical and pull one of the AMs back into the centre of the park. That was I can play 4-2-1-2-1.
But I'm not going to play the two AMs as wingers. I don't really like wingers, especially that far up the pitch. A wide target man, yes; an advanced playmaker out wide – maybe, I'd give it a go; raumdeuters – yes, please: but I haven't got any of those. So I'll play one wide left (one of my left wingers can also play inside forward, which might be an idea). And I'll play an attacking midfielder in the middle. But I'll have him play a little to the right: that will provide some balance but also keep the formation asymmetric.
I like asymmetrical formations. I reckon most oppositions, unless they're good at decision-making, don't know how to counter asymmetry.
So it's:
When I sit down with players for a light lunch – the radishes enliven an otherwise lacklustre salad ─ I announce that I've appointed Pedro Galván as captain (Kobi Ben-Hemo having nobly agreed to step aside). It seems a popular decision. Then Pedro promptly asks me, 'So how are we going to set this season, boss?'
'We're going to use three formations: 5-3-2 (sweeper) [the squad looks unsurprised]; asymmetric diamond [looks of what I'd like to call curiosity, though confusion would be closer to the mark]; and 4-2-1-2-1, also asymmetric [some perplexity there].'
I manage to sound very decisive, as if I'd thought about it long and hard – whereas in fact I've cobbled it together in the short time since we left Tel-Aviv airport.
Nobody submitted a transfer request, so I guess I carried it off.