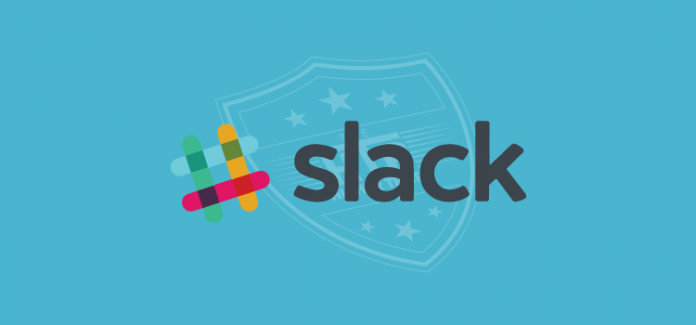 "It's happened again. It's happened a-gaaaaaaaaaain! Slack FC update is late – It's happened again" Yeah I know, I know. This project hasn't exactly gone as planned. However, this project has coincided with the craziest year of my life so far. That's no excuse, but it's the one I got. In any case ladies and gentlemen, I am sorry.
To make up for this fact, we're going 10 years into the future to 2029. All of our lads are 28 or 29 now, and easily coming into the prime of their careers. Trophies have been won, relegations have been suffered and we've even had a Ballon d'Or winner. Read on to see what has transpired for each of the Slack alumni.
Goalkeepers
Ben Smith (@ZeGermanFM)

As ever, we start off with German keeper Ben Smith and, despite his best wishes, he's no longer plying his trade in Germany.
It took a few years for Smith to establish himself in the first team at Bayern, making his full debut for them in 2020/21 after two years at Hamburg. In his time with the German superpower, Smith won 3 Bundesliga titles and 2 Pokals. Internationally, it took until 2027 for Smith to make his senior debut for Australia against Qatar finding opportunities hard to come by with Die Mannschaft.
Smith moved to Stamford Bridge last season, finishing runners-up in the Champions League and EFL cup in his first year. He will hope that his fortunes with the Blues improve soon.
DrPoods (@drpoods)

It's been a strange career for our other Aussie goalkeeper. Poods either gets a game or is completely on the fringes of the team that he's at.
Poods, one of the last of the original Slack bastion, left the club in 2019 for Championship side Derby County, with the Rams relegated in 2025. In four seasons he only managed five appearances in the league before being shipped out to Walsall for a small fee. Two seasons later he found himself at Vicarage Road, where he now resides in the U23 squad.
The Australian did make his international debut before Ben Smith though, featuring in a match against China in 2025.
Defenders
Chris Eadie (@eadster)


Chris Eadie is one of the few players in this series to have a fairly consistent and solid career in football. One of the first players to make their international debut, Eadie found himself out on loan twice with Wolves and then Ajax. It was in Holland that his first major honours came with Ajax winning a Super Cup and the Dutch double in his one season with the club.
Following on from this, Eadie has been virtually ever-present for Spurs, becoming one of the best full-backs in the Premier League. Spurs picked up an FA Cup win in 2012, and have also win the Europa League in 2027. Becoming a firm favourite at White Hart Lane, Eadie's best season was 2025/26, where he picked up a staggering 12 Man of the Match awards from full back!
Eadie has also hit the 100 cap mark for Northern Ireland, and there will be plenty more where that came from before he retires.
Lawrence Davey (@97ldave)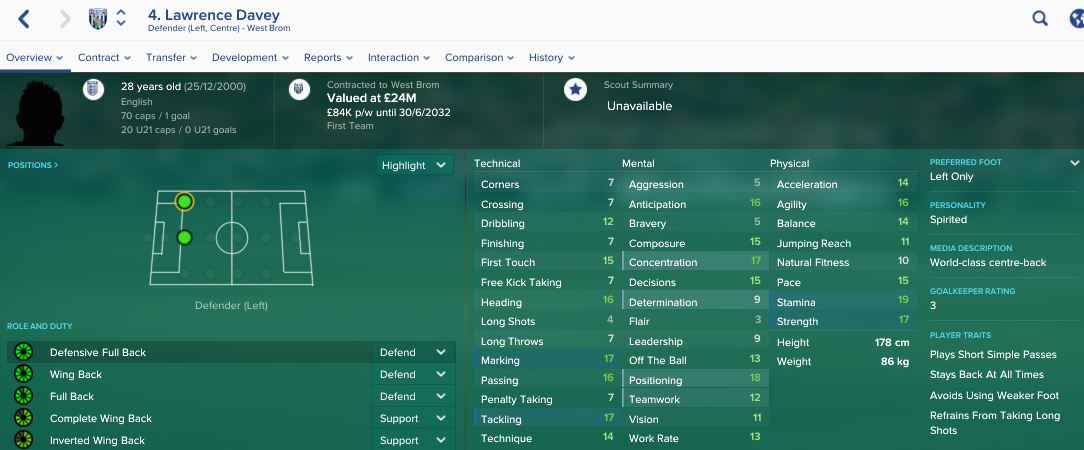 Still plugging away at West Brom, Lawrence Davey has become a regular fixture for both club and country. Despite suffering relegation in 2019 with the Baggies, he helped them back into the Premier League at the first time of asking. Unfortunately for Davey, honours have been hard to come by, with just a Confederations Cup win with England (after they finished runners-up in Euro 2028) to add to his league title with Slack FC in season one!
Daniel Gear (@dgear86)

Dan Gear has etched himself into English football history by reaching the 100+ cap mark for the Three Lions. Becoming one of the best defenders in the game, Gear also helped West Brom back to the Premier League in 2020 and stayed for a further two seasons at The Hawthorns.
With his talent sticking out like a sore thumb, it was only a matter of time before a big team came calling. Gear became a Red Devil in the summer 2022 transfer window, moving for a fee of £59m and remained there ever since.
The Red Devils have been very successful in the 2020s. Gear has won five Premier Leagues, three FA, Cups and two League Cups in his seven seasons at Old Trafford, along with the Confederations Cup with England in 2029.
Gear is also the current England captain, having been appointed in the role in 2029. Let's hope he can lead the Three Lions to their first World Cup since 1966.
Samo (@FM_Samo)
Our resident Scottish hard man appears to have a bit of a commitment problem, having taken in 10 clubs in his career so far in 4 different countries! After our last update, Samo made the move to Manchester United for the princely sum of £3.6m.
Unfortunately for the lad, he wasn't able to assert himself as a first team regular at Old Trafford, being loaned out to Middlesbrough, Sunderland, Celtic, Saint Etienne and Braga! His only major honour of his career up to this date was a Scottish Premiership title win Celtic in 2021.
Samo moved to Stoke City in 2024 for £9.25m, and despite his best efforts could not prevent the Potters from being relegated in 2026. After bouncing back the following season, Samo moved to PSG for £18.25m in January 2029 where he currently plays. Still yet to win another trophy, Samo must be hoping the move to the French champions will help add to his trophy and medal cabinets.
kinna (@thenameiskinna)
It's been a quiet career for the big man Kinna. The former Slack FC captain has been at Southampton ever since he left Slack, having had spells at Fulham and Dinamo Zagreb on loan throughout his early time at St Mary's. 2029 has seen Kinna been named Southampton club captain.
Kinna's only honours to date since the Slack FC title win is a Croatian League and Cup double in 2020.
Unfortunately for the big Croat, there's little to else to say in an otherwise solid career.
barnet (@barnet)
It's been a tough career for barnet, despite the quality of clubs he's played for. The Welshman has found himself playing most of his football in the Championship for Swansea City, and the Swans did win the title in 2023 to return to the top flight. However they were relegated the following season. A move to Blackburn Rovers came in 2027, and Rovers were subsequently relegated from the Premier League too.
Barnet is now at Watford, having become Blackburn's record sale at £19.25m.
Cosmo (@blackcaesara5)

Perhaps the best right back in the world, Cosmo has made 101 appearances for the Scottish national side. After moving to England from Hearts in 2018, Cosmo moved to Manchester City in 2021 after the West Brom relegation/promotion double.
It's at the Etihad that Cosmo established himself. During his time with the Sky Blues, Cosmo has won three Premier League titles, two Champions Leagues, two EFL Cups and a Super Cup win.
Perhaps the most successful and consistent Slack alumni, Cosmo looks set to remain a City player and become a legend in Manchester.
Marc Bowen (@marcbowen17)

England's first choice right back has proved his loyalty to the Eagles, a team that he joined in 2017 and remained ever since. This loyalty has been rewarded with the Crystal Palace club captaincy, a role that Bowen has had since 2026.
Honours have been sparse at Selhurst Park, and the only competition that Bowen has won is the Confederations Cup with England in 2029.
Midfielders
Mike Pearson (@accordingtofm)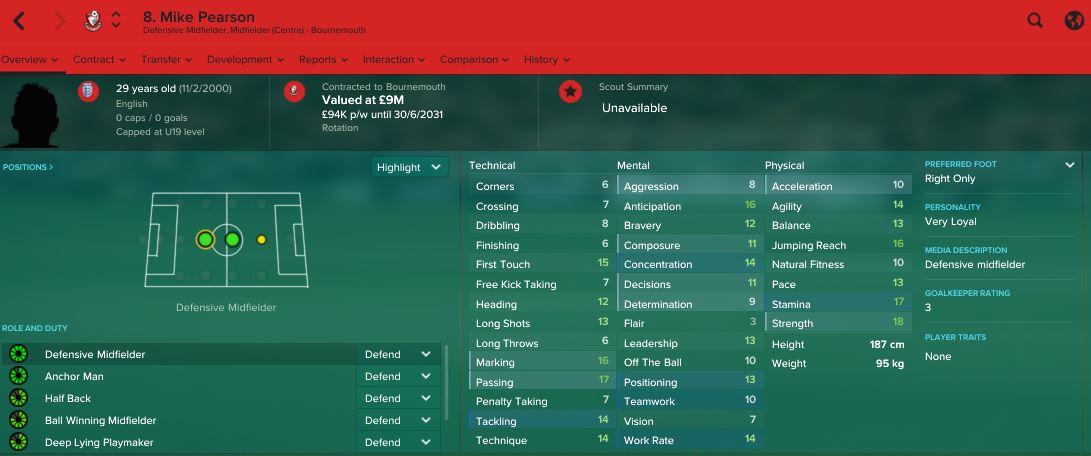 Mike Pearson is becoming something of a journeyman in the English game, with 8 clubs on his footballing CV.
Pearson couldn't establish himself at Anfield after a high profile move in 2018. Loan spells at Wycombe, Bury and Reading saw the English midfielder relegated twice in three years. Pearson then made his move to Reading permanent in 2022, but despite featuring in 17 games in his first spell, Pearson only made a further two appearances before more loan spells.
Another relegation came with Cardiff in 2025, and despite a transfer to Sheffield Wednesday, Pearson has finally found himself in the Premier League with Bournemouth, helping them to the Championship title in 2029.
Ewan Beattie (@ewan)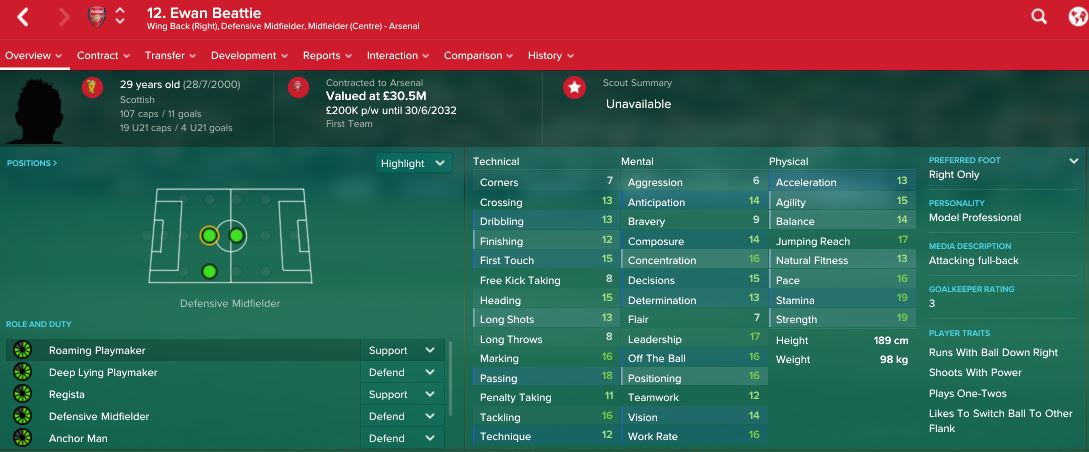 The last of the Scottish contingent, Beattie made a big £3.1m move from Hibs to Chelsea in the summer 2019. In nine seasons at Stamford Bridge, Beattie become Mr Consistent, picking up close to a 7.0 rating each season.
Whilst with Chelsea, Beattie won the Europa League and Super Cup in 2022, and an EFL Cup three seasons later. 2022 continued to be a great year for the midfielder as he was named captain of Scotland.
In 2029, Beattie has moved to Arsenal for £12.5m, and broke the all time Scottish caps record with 105 appearances.
Angel Bastardo (@fm_grasshopper)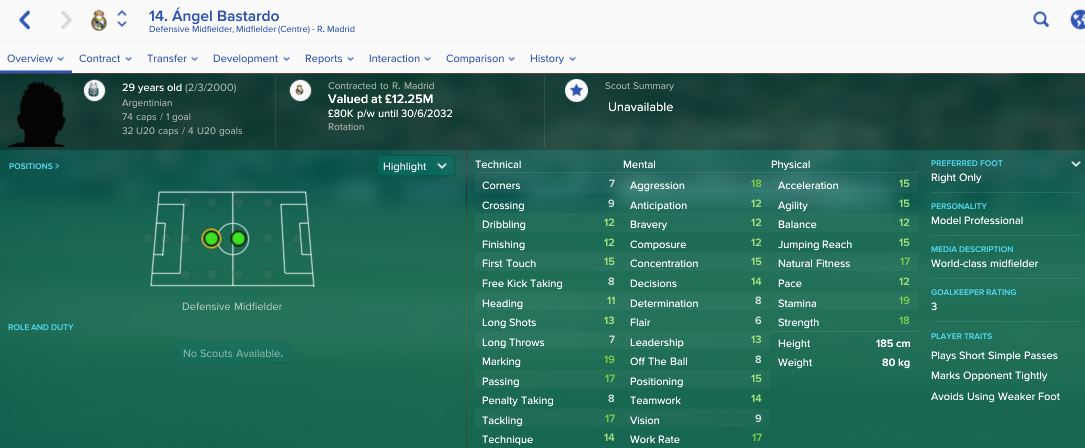 Bastardo is a Galatico.
The Argentine legend has only just signed for Real Madrid for £22m this summer. Bastardo can boast the fact that he's played for both Spurs and West Ham – needless to say he's not the most popular man in London right now. Although when we last left him he was at Estudiantes, Bastardo has also taken a visit to Rome in his career.
Although club honours have been hard to come by  (only an FA Cup during his spells with Spurs and West Ham), his international side has been successful. Argentina won Copa America in 2023 and again in 2027, a squad in which Bastardo was a part of. Despite signing for Real this summer, Bastardo was relegated with West Ham in 2029.
Keysi Rensie (@keysirensie)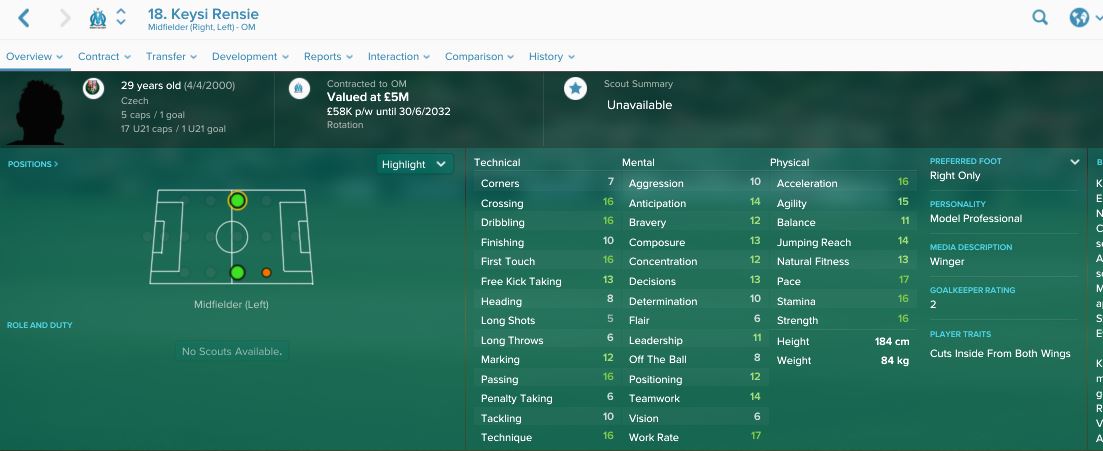 Perhaps the unluckiest member of the Slack lads, the former Slack FC vice captain Rensie has only just started playing regular football despite being one of the best prospects in world football. After moving to Arsenal, he didn't play a senior game for FOUR SEASONS until his move to Watford in 2022.
After just 20 appearances in three seasons, Everton saved Rensie from exile, paying £3.9m for his services. Finally, the Czech winger managed to establish himself in the Premier League before Marseille came calling this summer.
Rensie did manage to win the Football League Trophy with the Arsenal U23s in 2019, and this remains his only honour after the Slack FC league and cup double in 2017. Given his attributes, he deserves more.
Danny (@dannykjr)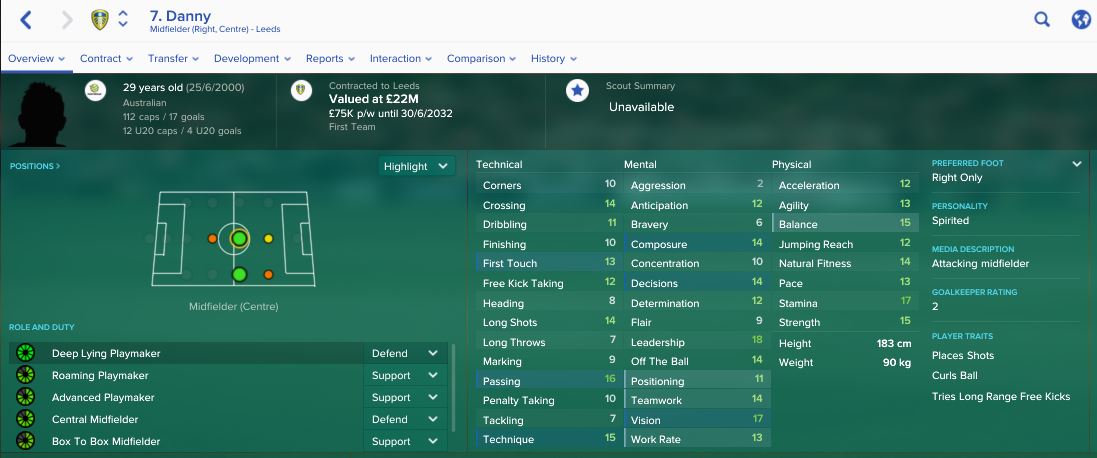 Season one star Danny certainly has taken a tour of Europe during his footballing career. Spurs picked up the midfielder in 2019, and shipped him out on loan for two years to Troyes in France. Further loan spells at Ajax and Schalke followed. During these years, he won Ligue 2 with Troyes in 2022 and the Dutch Super Cup the following year in his next loan spell.
A move to Porto in 2024 was somewhat of a surprise, but in Portugal he helped his new side to a league title in 2025.
Danny returned to England in the January 2026, with Stoke paying £6m for his services. Although he certainly bolstered their ranks, he was unable to prevent Stoke from being relegated that season. Wanting to remain in the Premier League, Danny moved to Leeds United, where he remains ever since.
A further honour was bestowed on Danny as he is also the current Australian national team captain.
Adam Pengelly (@ap21fyt)

Perhaps the best player to not make a senior international appearance, Pengelly has quietly had a decent career.
The midfielder stuck around at Bournemouth for seven seasons, with loan spells at West Brom and Sheffield United thrown in the mix. Bournemouth have been pretty consistent in the Premier League with Pengelly controlling the midfield. Chelsea clearly noticed this, and paid £24m for his services in summer 2025.
Pengelly has not added any honours to his list after the first season Slack FC victories.
Joe Timms (@timmssports)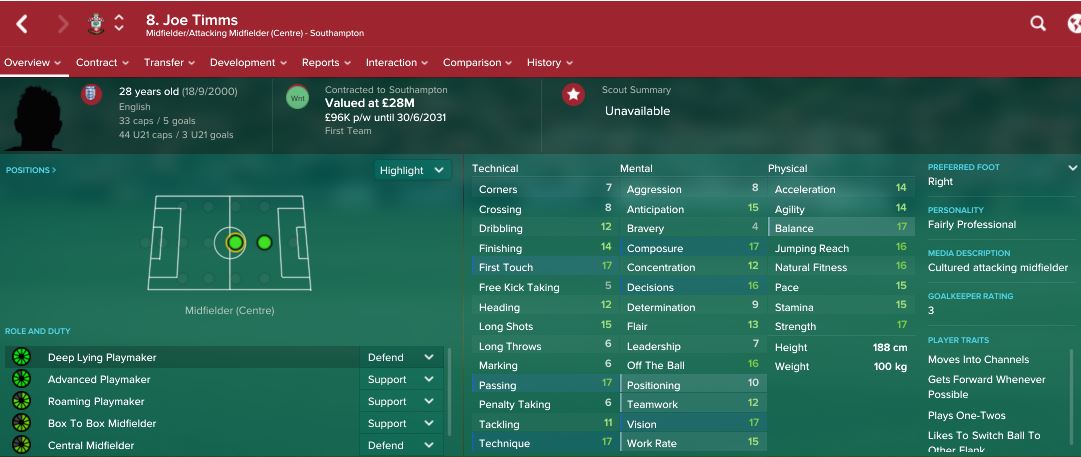 Another lad that has had a quiet career, Timms has managed to become a solid Premier League player. After a number of years at Stoke, which took in loan spells at Leeds and Burnley, Timms was part of the Stoke side that was relegated to the Championship in 2026.
Shortly after this relegation he moved to Southampton alongside Kinna, where he's stayed for 3 seasons. Timms was also part of England's Confederations Cup winning squad. A bit of a late bloomer to the international scene (only 33 caps to his name), his first international goal came in 2027, three years after his debut.
Regista (@regista)

The star man (not on purpose, I promise). It's been a career full of honours on an individual and team level for the playmaker, with success on the international stage too.
It was in Germany where he made his breakthrough, picking up two German Pokals and two German Super Cups in three seasons following a £24m move from Nancy. Premier League interest was soon to follow, and despite preferring the red side of Manchester, Regista moved to the Etihad for £55m in the summer of 2023.
In his six seasons in Manchester, Regista established himself as one of the worlds best players.  That being said, the Frenchman could only help his team to two Premier League titles and an EFL Cup. Although he became club captain in 2026, this didn't stop PSG splashing out £71m to bring him home to France. Two Ligue 1 titles have followed, with Regista playing alongside fellow Slack alumni Samo.
Internationally, France have won the Euros twice in 2020 and 2024 with Regista a key cog in Les Blues victories. All of these accomplishments have finally let to personal awards, with Regista finally winning the Ballon d'Or and World Player of the Year in 2028, along with Footballer of the Year in 2026 and 2028.
Despite the successes, the World Cup and Champions League have eluded Regista. Time is running out for him to really establish himself in the list of all time greats.
Forwards
Dale Borthwick (@daleybo)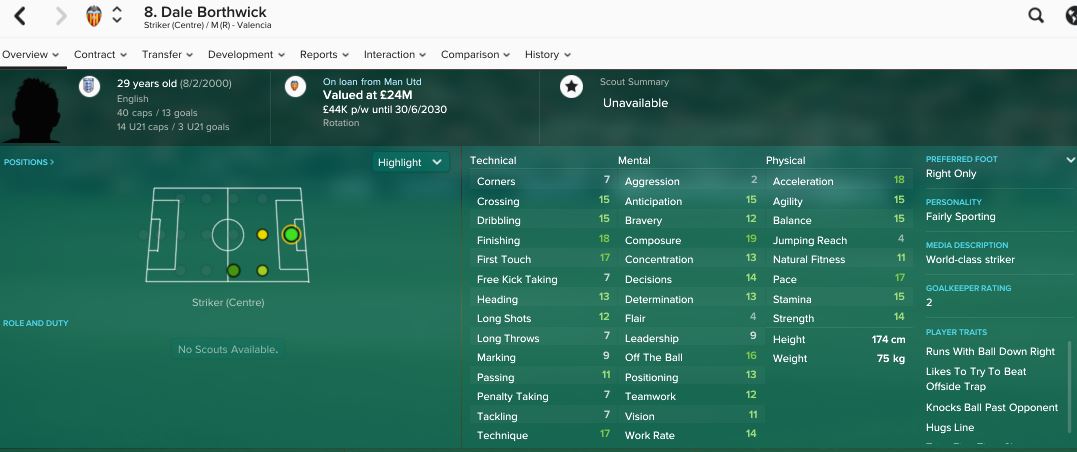 Mr Borthwick has had a bit of a mixed career. During his spell with Blackburn, he won the League One title twice, and in his last season won the Championship playoff to send Rovers back to the promise land of the Premier League.
Although Blackburn were relegated in 2024, Manchester United clearly saw something in the English forward, moving for a record fee of £18.25m for Rovers. Whilst with the Red Devils, Borthwick has won 3 Premier League titles and 3 FA Cups in 6 seasons.
Also part of the Conferderations Cup squad, Borthwick has found himself on the sidelines recently. He's been shipped out to AC Milan and more recently Valencia.
Severin Lambiel (@ifinnem)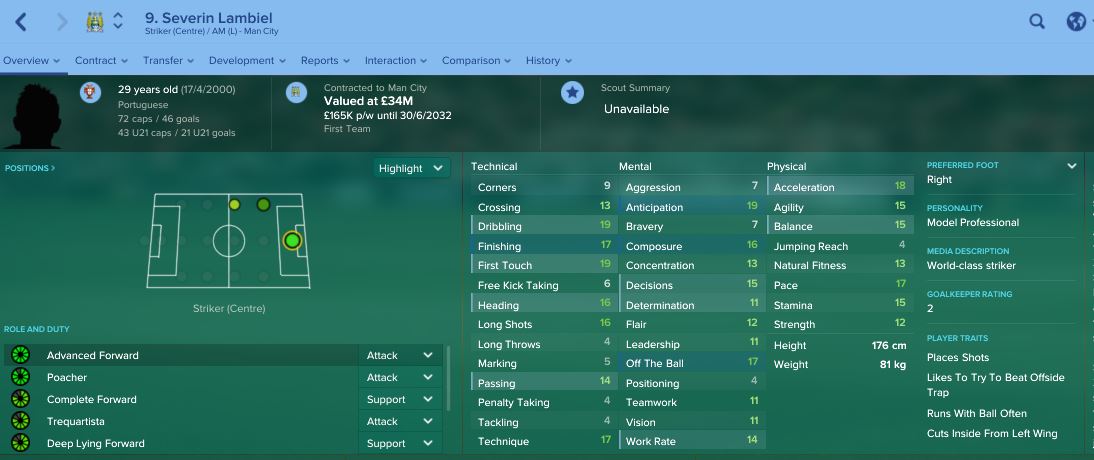 Another Slack lad who's ended up at Man City, Lambiel is established as a global football superstar.
Internationally, Lambiel has a fantastic record after picking up where Cristiano Ronaldo left off. 46 goals in 72 caps for Portugal is a great record. Lambiel can boast an Olympic Gold Medal as Portugal U23 took the crown at the 2020 games.
Clubwise, although a Football League Trophy win with Watford in 2022 was an early highlight, Lambiel has nearly won everything in his 4 years at City. A Premier League win in 2026, EFL Cup win in 2028 and the Champions League in 2029 almost complete an English domestic trophy cabinet. With the number 9 on his back, Lambiel will definitely be leading the line for City for a few more years at least!
Oliver Jensen (@fmfutbolmanager)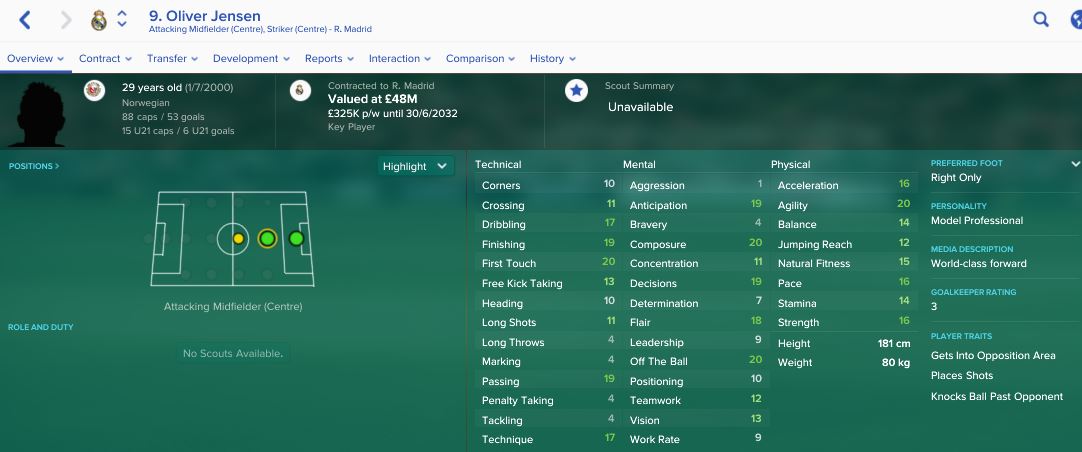 Another Galactico.
Perhaps the best Norwegian player ever, Oliver Jensen currently has the famous white number 9 shirt on his back. He's worked hard to get here, but does not have many honours to his name prior to his time in Madrid.
After another year at Odd, Jensen moved to RB Leipzig for £5.5m and was an instant hit. His performances could only help Leipzig to a Pokal runners up medal before a transfer to the Santiago Bernabeu, with the German side receiving a record fee.
Now in his ninth season in Spain, Jensen has won on La Liga title, two Spanish Cups, the Club World Championship, the Europa League and also the Super Cup.
Stuart Reid (@reids)

"Braceface" Stuart Reid has carved out a good career in English football following his great first season with Slack.
Although he was relegated with Leicester in 2021, he helped the Foxes to promotion two seasons later with 11 goals in 31 games. £44m later and Reid made his way down to London for Stamford Bridge, with his first season with the Blues being the most prolific of his career. During his time at Chelsea, he's only won the EFL cup once, but has become one of the most consistent players in the Premier League now.
Perhaps not recognised on the international scene as much as he'd like, there's still time for Reid to show what he can do.
Pichichi (@dkm)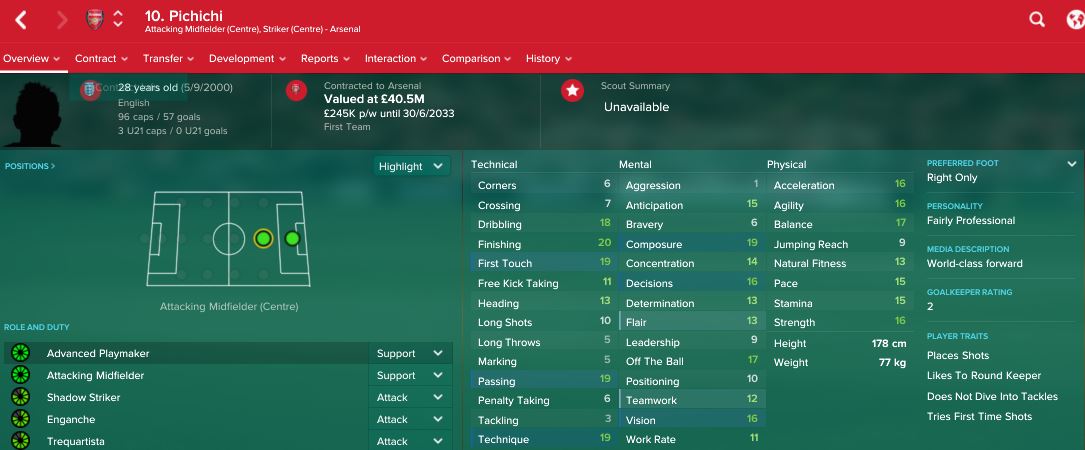 Pichichi has definitely built on his early promise whilst at Slack and Plymouth, securing a £8.75m move to Arsenal in 2019. Although he's been loaned out to Crystal Palace and Stoke, Pichichi is arguably the first name on the Gunners teamsheet right now.
Boasting a record of 178 goals in 396 league games, Pichichi has turned himself in to an Arsenal icon. Whilst at the club, the Gunners have won 3 FA Cups, 2 EFL Cups and the Europa League. Pichichi was also part of the Confederations Cup winning side in 2029.
With an international record better than 1 goal in 2 games, England must really fancy their chances in 2030 with him leading the line.
But what about Slack FC?
Slack FC are a Championship side, and have yet to make it to the Premier League.
Currently managed by Jamie Vardy (there's something so apt about that), Slack maintained steady progress and growth in their short lifespan. Promotion from League Two to League One arrived in 2021/22, and two years later they made it to the Championship. The club finished a record 12th in the Championship two seasons ago, but currently sit 20th in the 2029/30 season.
What a strange ride it's been for some of our lads, whilst others have found opportunities difficult to come by. Each player has come in to their prime now, and their time at Slack must seem like a lifetime ago. With players arguably closer to the end of their careers than the start, we'll have to see if any of them can win the World Cup by the time they all retire from the game.
The next, and final update, will conclude after the last player has retired. This could be when they all turn 32, or 42. Who knows? You'll find out here on The Higher Tempo Press. Don't forget to follow me on Twitter (@registafm) and also join me in both the Slack FC channel (#slackfc) and my own channel (#theregista) on the FM Slack.
Until the next one, take it easy and be champions.