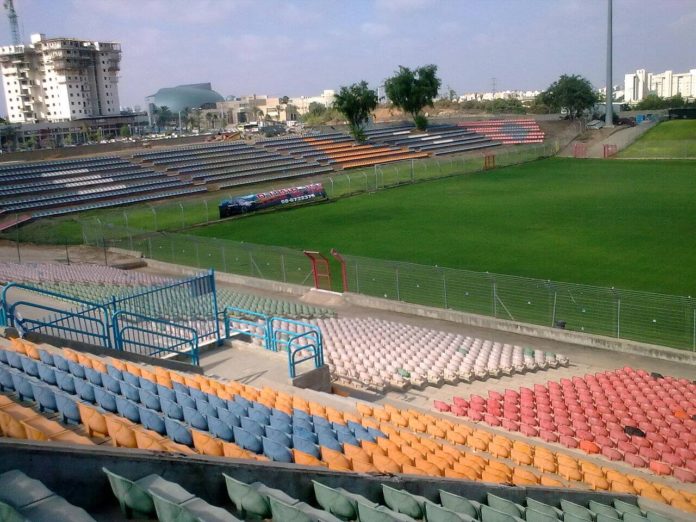 Hapoel Ashkelon FC's training camp in Germany bored me. I restricted my tactical coaching to letting the lads have a bit of a run around using the new formations and setting up a few set piece routines. I'll focus more on tactics when I've had a chance to watch them in action.
We finished the camp with a friendly against Rostock. Rostock have declined since their glory days in the GDR. They're now third division, so not very good: on the other hand, they're not park footballers and it was a home fixture for them, so we could expect a challenging work-out.
Which is what we got. They won 1-0. The result didn't unduly concern me ('Lucky it was only a friendly, boys') but other things did.
First, the goal: the opposition didn't have to work for it. A simple pass from the D into the area and their striker found himself in space between the left-back and the centre back.
And, second, the failure to fight back. We did create some chances (and miss some sitters) – but then so did they.
There were some positives: in midfield we looked surprising pleasingly skilful. Notably Abohazira:
But on the flight back, it was the goal that haunted me. How many points are we going to throw away by letting the other team cut through us like the proverbial hot knife going through butter?
A little Googling reveals that the odds against us winning the title are 1000-1. When I'm home I phone one of my sons.
'Look, I can't place a bet on us going down. It's against the rules, I'd get banned from the game. So could you place a bet on my behalf? £100 on us getting relegated.'
Later that evening I text him: 'Make it a grand, just don't tell Mum'.