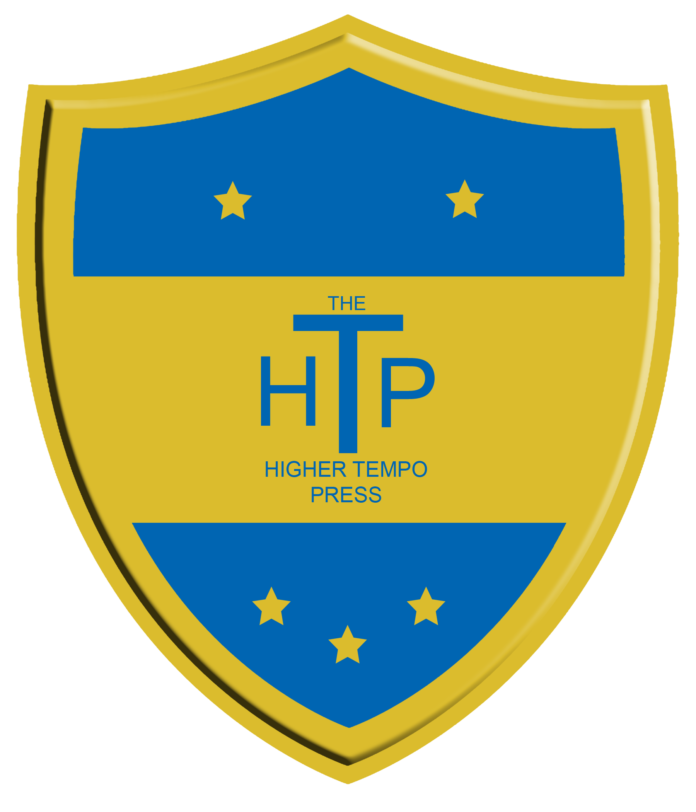 So we slip into September here in Romania.  Do they have an Indian summer in Romania?  I have no idea.  All I am interested in is whether we can maintain our fine start to the Liga I season and keep ourselves in the European spots come the winter break.  That would be marvelous, as would ending the August transfer window with my squad intact.
Yes, I know I have said I want to become the Ajax of Romania and become a conveyor belt of talent, but I would much rather sell players on before the season starts, not when we are eight games in.  So, fingers crossed we could emerge unscathed.
The boy wonder has turned 17, so I was glad to see his contract demands were sensible.
The days leading up to the transfer window closing passed quietly, and we were drawn against fellow top flight side Tirgu Mures in the League Cup.  We didn't play in this last season so I am assuming it is for Liga I sides only.  The board didn't seem that bothered about it, but a trip to the final would generate over £200k in money so I fancied a go.
As the deadline day craziness kicked in, I received this request.
Yeah, right.
Steaua managed to strengthen their squad with £8m worth of players.  10 players recruited at £800k a pop.  I have a budget of £50k that I am reluctant to spend.  That said, I will be keeping a close eye on the transfer list heading into the next window, there maybe some bargains to be had from the champions.
Targu Mures vs U Cluj (Cupa Ligii 8th Final)
An 8th Final is the round before the quarter final, apparently.  Makes sense I guess, 1/8th.  Anyway, we were unchanged from the win against Botosani.
The first half wasn't massively entertaining.  Our only chance was a twenty-yarder from Dobre that flew just wide.  They were shading it and Calcan came in with a 6.6, very poor for him.  Out of interest more than anything, I thought I'd bring on Martin.  The lad can play AM/L as well as a striker, so hopefully dropping one notch back to ML wasn't going to be a huge ask.
We looked good, Dobre bringing out the best of their keeper and Berci getting loads of space overlapping on the left.  Ciupe was having a rare bad day, so he was hooked.  Again Dobre forced a good stop.  70 minutes rocked around and there was still nothing between us.  Special K really should have scored when his partner played him in, but his shot was easily saved.  We paid for the misses, Targu hit us on the break and the shot squeezed past Temel on his near post.  We went again, Special K crossing for Dobre but he headed wide.  The movement of the two F9's is fantastic though, finding pockets of space and nearly always available for a pass.  The clock wound down and it looked like our first defeat of the season.  We got a free kick outside the box with 20 seconds of injury time remaining.  Butes stood over it, I expected a shot into the wall.  No, he played it short to Special K.  He back heeled it into the area.  Guess who was ready and waiting?  Oh yes, and Dobre smashed it home.  Extra time?  No idea, I hadn't checked the rules!  Yes, extra time.  Some players were dead on their feet, so I felt the best place to freshen up would be in the DM area.  On came Tarcera for Constache.
They got the dream start.  A cross came in from their right to our near post and their striker ghosted in to put them 2-1 up.  Martin hit the bar straight from the kick off and it was now feeling like one of those days.  I'd have rather lost in normal time, save the legs.  We couldn't find a route to goal and that was that.  Out we went.
So that was a bit of a kicker.  Hopefully it wouldn't affect the league form, but who knows?  With just three days until the league game with Petrolul I decided to give the lads two days rest.  I find this option on FM brilliant in a heavy run of games, and often means I can get away with minimal rotation with players recovering to at least 90% very quickly.
That said, by the time the match came round Pop and Dobre were still under 90%.  I decided to rest them.  Young lads adapting to the senior game and all that.  In came Crisan and another academy striker, Mihalache.  Yeah, he has jumped the queue but I have a hunch!
Petrolul vs U Cluj 
These boys were down the table in 9th, but having made a couple of changes and gambled completely on another kid up top I wasn't massively confident.  Dobre was on the bench if needed, Martin dropping out of the squad – he hasn't had much of a chance to impress, but he really hasn't yet.
One of the worst halves of football we have played since I took over.  We were not at the races.  Luckily neither were they, and we came in at 0-0.  Calcan and Ciupe were both struggling again, but as neither of the subs I made in the last game made an impact I decided to trust them to improve.  Mihalache wasn't setting the world alight yet, but he did create one chance right at the end of the half.  Old man Nic was ready to come on.
Two minutes into the second half I was relieved I hadn't made any panic changes.  We built slowly down the left, Berci hitting the space.  He found Calcan who played a lovely one-two with Miha, ran into the area and clipped it past their advancing keeper.  1-0 to the U's!  Special K picked up a slight knock soon after so Nic was on to guide us, hopefully, to a win.  Nope, they sneaked an equaliser with 15 left.  Gutting!  Mutu switched off and his man ran off him to slide it past Temel.  Miha went close with five left before I was leaping out of my seat!  Again, we built slowly down the left and the ball was fed into Miha.  He timed a perfect ball through to Calcan and the wide midfielder, rather than shooting, rolled it across to Butes who banged it home!  Come on!!  I hopefully flicked to contain for the last two minutes plus stoppage time.  Ten seconds were left when their midfielder tried his luck from thirty yards out.  Temel was equal, flying to his right to tip it over the bar.  It was a win borne out of character, a win that told me were are right in a battle for Europe.
We looked forward to the chance for revenge against Tirgu.  We sat unbeaten after nine games, just Steaua ahead of us, four points clear.
U Cluj vs Tirgu
I brought Dobre back in for Miha, even though the kid had played really well on debut.  He was to get a place on the bench and it could prove to be a long way back for Martin.  Pop was also back in, even though Crisan had not been at fault for their equaliser in the last game.  I just like Pop and Mutu at the back, it is working more often than not.
12 minutes in and Dobre got his 8th of the season.  It was one hell of a move, from back to front and ending with Dobre spinning in the box and netting.  He should have had a second three minutes later, but fluffed his lines.  It was costly, Tirgu levelled immediately, a great strike from distance.  The first half remained end to end, but neither keeper was really tested again.  We came in level, Special K and Mutu having shockers so I hooked them both.  It was Miha and Dobre up top, average age 16 and a half.  Crisan came on at the back.
We started very positively, chances coming in from all angles.  We had to wait until 63 minutes though before we went ahead.  Calcan had a shot saved, it fell to Dobre who was blocked and it rolled to Butes who finished brilliantly.  2-1 to the U's!  The skipper, Boboc, nearly made it three with ten left but his curler was tipped wide.  We did wrap it up though, Calcan's big cross to the far post killed delightfully by Butes.  The angle was tight, so he slipped in Dobre and, of course, he powered home.  What a lad.  A concern was an injury time injury to Boboc.  He is vital, so I hoped it wasn't too bad.
It was a twisted ankle, meaning Bobo was out for 6 weeks at least.  Still, Tarcea has deserved more game time, so he will get it now plus Dumi is on standby if needed.  My assistant warned me Dobre was starting to look jaded and with just three days before the Romanian Cup against Botosani I had to decide which way I was going.  Did I want to focus on 2nd place, and therefore rest a few, or did I believe we could win the cup?
U Cluj vs Botosani (Romanian FA Cup)
The vote had to go to the league, so it was ten changes from the side that finished the league game.  I won't list all of them, we need to crack on!
The mix of substitutes and academy debutants took the field in the 6th round of the cup.  Miha could have given us an early lead, but dragged the chance wide.  We played some very nice football in the first half, without scoring.  We were also playing a full strength Botosani side, so it was no great surprise when they went ahead, the two 16 year old's at the back getting into a mess and leaving Temel with no chance.  We went in behind, and I summoned Martin from the bench.
Ursu should have equalised immediately, but hit it at the keeper.  It was a fine cross from Mitrea and I do not know how Ursu failed.  Botosani killed off any hopes of a comeback on the hour, their left winger getting on the end of the cross and making it 2-0.  That was that, at least we could get back to league action.  Nobody really played themselves into my thinking, which was disappointing.
ACS Poli vs U Cluj
We were back to the normal side, less Bobo, for the trip to Poli.  Although losing in the cup was a shame, I was pleased that we looked fresh for the league match.  I mean, we really could have a proper go at keeping pace with Steaua, so why not focus on that?  Poli were bottom, so I was hoping for the points.
If we fancied winning, it was hard to tell.  We didn't complete a pass for twenty minutes and found ourselves 1-0 down.  Calcan, skipper for day, was having a stinker so I dragged him five minutes before half time.  Special K was equally bad, so he was replaced by Martin at the break.  We needed to wake up if we wanted to remain unbeaten in the league.  We didn't wake up.  The score remained 1-0 and we were really poor.
Right, do we have a problem?  Is Boboc that key to us that we stop playing if he is injured?  Calcan is worrying me, ever since we put him on the list as requested his form as fallen off a cliff.  On FMT I don't get the option of having a word in his ear, so I just have to hope he bucks up against Rapid Bucharest.  I don't believe we have become a bad team overnight, but I am going to move Pop up to DM and bring back Crisan whilst Bobo gets fit.
Rapid vs U Cluj
Last match of the month this one, and a win means we have something about us.  A defeat, and could it be our bubble bursting?
We got off to the absolute flyer.  Ciupe crossed and Special K smashed it home first time from close range.  Two minutes in, we were looking good.  Six minutes in, and they were level with a header from a corner.  Suddenly we were on the back foot, but it all changed when Dobre put us back in front.  The lad leapt at the far post and headed home.  Normally we are so good at defending set pieces, but once again we failed to deal with the dead ball.  A free kick came in and their lad arrived unmarked at the far post to level things up again.  Costache and Crisan were the culprits, so changes were made.
Rapid were out of the blocks well, rapidly, in the second half.  They went 3-2 ahead.  Bring back Boboc, we miss our skipper!  If in doubt though, get the ball to Dobre.  Butes played a corner to the edge, on the angle, and he volleyed home Teddy Sheringam style.  3-3!  That's how it ended, what a match.  I felt we showed character to come back having thrown away the lead.  Dobre continues to be the man, but I had scribbled down a reminder to start having a look for a new centre back and left back.
Keeping up with Steaua might already be beyond the rest of us.
Still, our players are still leading the way in several areas which is cool.
As I really want to crack on with the save now, I will give you an update at the winter break where we will look at any players I might be looking to sign.
Loving this save.
#ComeOnTheU's