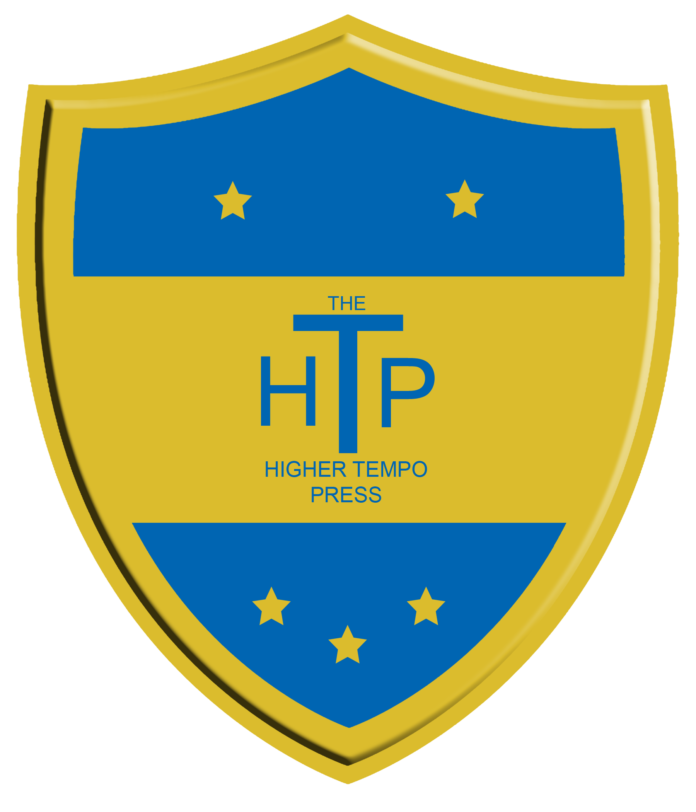 So what would August hold for the U's?  Following our unbeaten start to the season, including a 4-0 destruction of last season's runners up Dinamo on the opening day, a lot of promise I would say.
The surprise of the season has been the kid up front scoring three in three.  Remember the name of Dobre.  I think he might go on to have a decent career.  He's only 16, but I wouldn't let him go for less than £1m I reckon.  That sounds like peanuts I know, but this is Romania.  Mind you, if he gets up to Andrej Ivan levels quickly, you can stick a zero next to the one.
Anyway, August.  Five matches and I feel that each of them might well be winnable?  I rarely set points targets, but if we were to walk away with ten points this month I'd consider that a job well done.  Astra were up first, away and again on TV.  The TV loves us.
I decided to revert to last season's title winning pair at the back, Crisan and Mutu.  Pop popped on to the bench and our loanee Costache was handed his first start alongside Bobo in DM.
Calcan was on at me again to leave, just like he has been since I first took over.  I'll let him go, gladly, but I need someone to pay me some money for him!  He carries a £220k value right now, so if someone wants to give me £500k he can walk away.  It's unlikely though at that price, even if he has just won Liga I player of the month.  He has been offered out, so we shall see.  A Russian side whom I am unfamiliar with are keen on Boboc.  The transfer window has a month to run and I would rather not have to decide whether I am going to accept offers for key players.
Astra vs U Cluj
Astra were fresh from a confidence boosting 2-1 win over Lokomotiv Moscow in a Europa League qualifier.  Mind you, they've not played us yet so they had better not be getting too carried away.  They lined up in a 442, the first team other than us I have seen play the old fashioned way.  Everyone seems to love a 4231 in Romania.
If Calcan wants to leave, he wasn't showing it on the pitch.  Dobre's initial shot was blocked but the left midfielder was on the rebound in a flash and struck it home.  1-0 to the U's after three!  We doubled it before 20 were on the clock.  Special K played in Butes and he lashed it high into the roof of the net.  Yiu can keep your Europa League money Astra, we do it our own way!  Maybe I shouldn't have shouted that, they pulled one back instantly and then had one chalked off for offside.  This game is not over.  Sure enough, Astra pulled level just before half time.  Arse biscuits.  Mutu and Crisan both walked in with 6.4 against their name, do I have an issue here?  Pop came on for Crisan.
The second half started super scrappy and it was the first time Dobre looked his age.  I brought on Nicalue for him and it was the experienced striker that started the move that ended with Butes heading home our third!  Could we hold on this time?  Aided by me keeping my mouth shut this time we did more than enough.  Another three points for the U's!  The way Pop came on and steadied the ship made my mind up, he would be paired with Mutu from now on.  He will have some bad days, and Crisan will step in when needed but Pop has a big future ahead of him.
It's only four games, but it is quite nice seeing us near the top of the table.  Not that I am showing that off yet, it is too easy to jinx things.
U Cluj vs U Craiova
It feels weird going into matches expecting to win.  In my FM experience, this normally means a beating is moments away.  I hope it isn't against these boys.  Pop was in and I decided to rest Dobre for this one, meaning old man Nic was in the line up.
Craiova had won two and lost two, so I had no real idea what to expect.  Berci, our left back, was banned so Manu came in.
Old man Nic nearly headed us in front early on and former WBA striker Roman Bednar went close for them.  Just when I thought we were looking flat we constructed a brilliant move all the way from the back.  Little triangles were created all the way through the middle and eventually Special K played in Old man Nic.  Goal!  He chipped the keeper from the edge of the area.  We came in 1-0 to the good, but far from in control of proceedings.  Manu was struggling at left back, and Butes was having a poor game.  Being unable to change the full back I decided to bring on Mitrea for Butes.  Costache needed to raise it too, being on 6.6.
Costache got booked and got worse, so he was off before the hour mark.  Moments after the change they levelled it.  Coincidence?  Probably not.  Our passing became poor, we were on the back foot.  Temel denied Bednar superbly and I was preying to get out of the game with a point.  Then boom!  Suddenly Calcan was in the area unmarked and he slotted it home.  What a moment of luck!  Temel kept us ahead again with five minutes left, a stunning one on one stop and then repeated the trick minutes later.  We were hanging on!  For the first time with the U's I flicked to contain.  We managed to hold on, but boy they pushed us.  Bednar headed over in the final seconds and we snaffled up another three points.  Two games into the month and we had six of the ten points I had targeted.  Calcan picked up the MOM award, would that tempt anyone into parting with £500k?
No bids were forthcoming, so I am hoping my usual trick of promising an unhappy player he can leave and transfer listing will keep me in his good books and he will put in some performances until (a) he decides he wants to stay because nobody is interested or (b) we become good enough that he feels he would be mad to leave.  Either way, he is a cracking player so I would rather he stuck around.  One player likely to leave on loan is Popescu.  The kid could probably do a job in DM for most teams, but he is currently 4th choice so a loan deal will do him good.
FC Viitorul were the next challenge.  Six points from six available in August, could we continue?
FC Viitorul vs U Cluj
Berci was back in at left back in my only change from the team that beat Craiova 2-1.  Tell you what, if we get a result here I might start dreaming of a Europa League spot!  Old man Nic scored in the last game so I felt keeping Dobre out of the limelight for another game might be a good idea.
Pop went very close to opening the scoring with a header that missed by an inch.  Other than that, we racked up as many yellow cards as shots on goal in the first half.  Bring on the Dobre!
Immediately we looked like a better side, but we didn't deserve to score in the manner we did.  Butes released Ciupe down the right and his cross sailed into the top corner.  I'll take it though.  Five minutes later we were two up.  Special K found himself free in the area and unselfishly rolled it to Dobre who tapped into the empty net.  Come on!  Better still, we saw the game out hassle free to pick up a clean sheet.  Lovely.  Nine points from the targeted ten and still two games to play in August!
Dobre is a revelation, he really is.  I've never had an Academy prospect, especially a striker, come straight into a squad and make such a big impact.  He has formed a good partnership with Special K who, without Dobre, probably wouldn't be in the team.  It's funny how strike partnerships work, it's not always about pairing the best two strikers in the club.
He is developing very nicely indeed, as you can see.
We were to end the month with two home fixtures – Voluntari and Botosani were to be the guests.  Both had had equally as good a start to the season as us, so real tests were ahead.
U Cluj vs FC Voluntari
Round seven of fixtures and incredibly, from our perspective, it was going to be 2nd against 4th.  It is still very early days, but I know I won't be worrying about relegation.  Dobre, as expected, was in the starting XI instead of Nic, and would partner Special K.
Voluntari should have been ahead!  A wonderful move ended with an offside flag.  So we went up the other end and did it right, Berci's cross being stabbed home by Special K!  The game had taken half an away to awaken, but it was suddenly end to end action.  They should have levelled when their number ten screwed the ball wide when clean through.  We led 1-0 at HT, and there was no guarantee it would end this way.
Calcan nearly doubled the lead early in the second half and Dobre had a shot blocked shortly after.  We were looking bright, but we needed a second.  Never a truer word said, as Voluntari drew level on the hour.  They deserved it to be fair.  Never fear though, Dobre is here!  A quiet game up until this moment, he headed home Ciupe's pin point cross.  2-1 to the U's!  Costache nearly put clear daylight between us, but his shot was beaten away.  Temel then produced the best save of the season, the ball was actually behind him when he clawed away the shot that had come from three yards out.  Superb!  Sadly, the resulting corner was headed home.  We don't concede many from corners so I was disappointed.  Still, a 2-2 draw with a strong side is no disgrace.
U Cluj vs Botosani
August would end here, and it had already been a fine month.  I'd asked for ten points and we were sitting on them with one game remaining.  Botosani were 3rd, so I was expecting as much of a test as we had got from Voluntari.  I kept faith in the eleven and dreamed of at least a point.
God, we should have been ahead after ten.  Butes missed a fine chance created by Special K, his shot hitting the keeper.  I needn't have worried.  From the throw in the ball came back to Ciupe who crossed.  A certain someone lurked at the far post and volleyed into the roof of the net.  Dobre!  11 on the clock and we led.  We kept the ball very well for periods in the first half without creating a massive amount.  Equally, they didn't really test Temel properly, so we came in a goal up.
Special K was quiet, so I thought I'd give Martin a chance to show us why we signed him.  He started the half brightly, linking well with Butes who had his shot saved again.  Temel was getting busier as the hour rocked around, making a couple of tidy saves.  Butes and Martin linked again, but once more the winger was unable to double the lead.  Calcan forced a save, we had to score soon!  Martin saw his shot deflected on to the post, I could see them nicking a leveller if we didn't put this to bed.  Finally in the 83rd minute we could relax.  Calcan drifted in off the left, beat his man and played in Dobre.  He had a bit to do but he left his marker for dead and rifled a left foot effort into the top corner on the angle.  It was a special finish.  Dobre at the double, three more points for the U's?  Temel needed to make another worldy save, again the ball was behind him, but this time he was going to end up with a clean sheet.  The U's are on fire!
August was alright, wasn't it?  Five games played, thirteen points accumulated.  The league looks nice as well, even if Steaua are running away from us.  I mean, who am I kidding caring that Steaua are 4 points ahead?!  We are 2nd, it is amazing.
All in all, I think the player stats below show we deserve the start we have made.  Joint top scorer, highest average rating and joint second in assists.  Plus we are very good to watch, hence our average gate being 4th in the league.  This is going very well indeed.
The transfer window is likely to shut without any players leaving, which has to bode well for the next part of the season.  In the next update, I am going to leave the game by game approach and tell you what has happened between now and the winter break – unless, of course, you would prefer me to continue in this way.  If you would, drop me a comment below and nothing shall change (except maybe the results – I mean, this can't last forever it would be crazy.)
#ComeOnTheU's